Results Round-Up: Carmarthen Harriers junior and senior members have had a busy start to the month of August; with competitions held on the track and the mountains in Wales, England and Scotland.
Saturday 31st July to Saturday 21st August saw runners, throwers and jumpers take part in track and field and mountain competition across the country, at Newport, Pembrey, Eltham, Manchester, Neath, Watford, Cardiff, Peebles, Carmarthen and Swansea and saw plenty of great results and new personal best performances recorded.
Some athletes were selected to represent Wales at the Manchester International event as well as many traveling to British Milers Club fixtures and mountain championships at English and Scottish venues, whilst others competed closer to home, including at two midweek West Wales track and field championships and a run, jump, throw event arranged by Welsh Athletics. 
Here's a results round-up and performances from events between 31st July and 22nd August 2021... Da iawn pawb!
RESULTS ROUND-UP - AUGUST
WELSH ATHLETICS U13, U17 & U20 JUNIOR TRACK & FIELD CHAMPIONSHIPS
Newport - Saturday 31st July & Sunday 1st August
WELSH ATHLETICS 5K SERIES
Pembrey Country Park - Saturday 31st July
Non Morgan - 5K (21:40)
BRITISH MILERS CLUB REGIONAL RACES ELTHAM
Eltham - Wednesday 4th August
Iestyn Williams - 800m (1:53.62)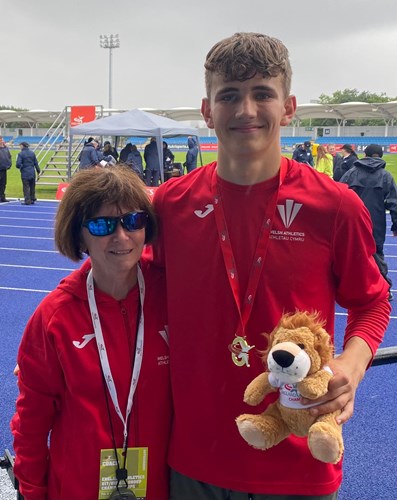 ENGLAND ATHLETICS U17 & U15 CHAMPIONSHIPS
Manchester - Saturday 7th & Sunday 8th August
Jessica Lee - 100m (12.60); 200m Final (25.42); Long Jump (5.63m)
Frank Morgan - 3000m (8:28.83) GOLD
Iwan Thomas - 3000m (9:27.90)
Osian Roberts - High Jump (1.85m)
WEST WALES U13 TRACK & FIELD CHAMPIONSHIPS
Neath - Wednesday 11th August
Summer Evans - Javelin (25.28m) GOLD
Grace Toogood - Javelin (11.46m)
Nia Seren Thomas - 70m Hurdles (15.75); Long Jump (3.24m)
Beatrice Morgan - 70m Hurdles (12.15) GOLD
Esme Lynock - 800m (2:50.55) BRONZE
Amelia Williams - 1500m (5:17.90) SILVER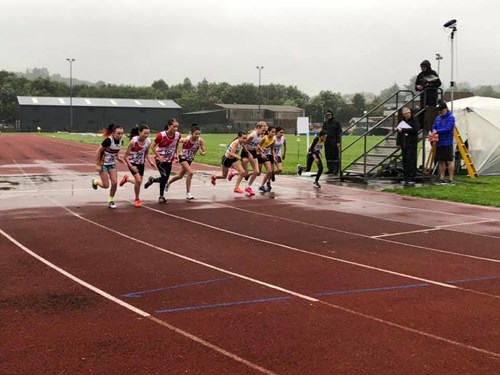 BRITISH MILERS GOLD STANDARD RACES WATFORD
Watford - Wednesday 11th August
Iestyn Williams - 800m (1:51.33)
WELSH ATHLETICS SENIOR & U15 TRACK & FIELD CHAMPIONSHIPS
Cardiff - Saturday 14th & Sunday 15th August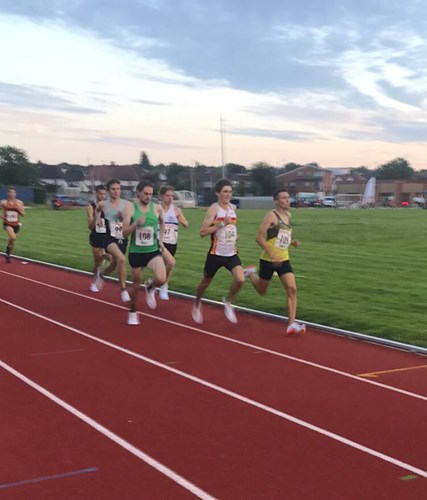 BRITISH MILERS CLUB GRAND PRIX ELTHAM
Eltham - Saturday 14th August
Dafydd Jones - 1500m (3:53.09)
Frank Morgan - 1500m (3:56.15)
SCOTTISH MOUNTAIN RUNNING CHAMPIONSHIPS
Peebles - Saturday 14th August
Iwan Thomas - (1st)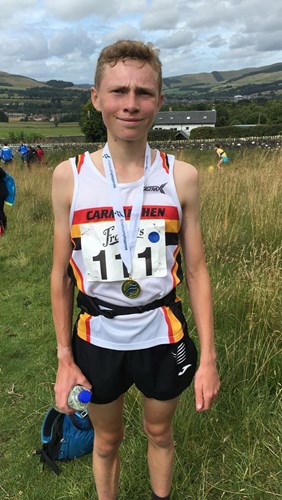 WEST WALES U11 TRACK & FIELD CHAMPIONSHIPS
Carmarthen - Wednesday 18th August
Noah Anyadike - 75m (10.8) GOLD; 150m (21.3) GOLD; Long Jump (3.32m) BRONZE
Evan Enoch - 75m (11.7) BRONZE; 150m (24.1); Shot Put (4.48m) SILVER
Ellis Mathews - 75m (12.4); 800m (2:56.0) BRONZE; High Jump (0.88m) BRONZE
Cian Murphy - 75m (11.7) BRONZE; 800m (2:58.3); Long Jump (2.54m)
Noa Jac Thomas - 800m (3:02.5)
Osian Llyr Davies - Javelin (10.01m) BRONZE; Shot Put (5.10m) GOLD
Lois Rees - 75m (12.7)
Ffion Jones - 75m (11.4) GOLD; Long Jump (3.33m) SILVER
Fflur Jones - 75m (12.9); 800m (3:17.2)
Efa Maliphant - 75m (12.1); Long Jump (2.59m)
Leah Gwen Defis - 150m (26.0); 800m (3:17.0); Long Jump (2.36m)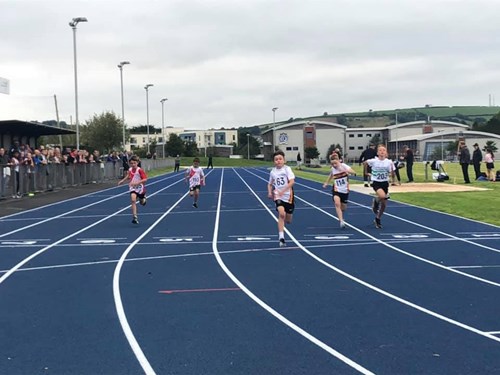 MANCHESTER INTERNATIONAL 2021
Manchester - Wednesday 18th August
Dafydd Jones - 1500m (4:10.88)
Ben Thomas - 3000m Steeplechase
Jessica Lee - Long Jump (5.86m) BRONZE
Lili Church - High Jump (1.69m) BRONZE
WELSH ATHLETICS U11, U13 & U15 RUN, JUMP, THROW
Swansea - Saturday 21st August
Noah Anyadike - 75m (10.84); Long Jump (3.86m); Shot Put (5.53m)
Evan Enoch - 75m (11.95); Long Jump (2.84m); Shot Put (4.03m)
Ellis Mathews - 75m (12.31); Long Jump (2.87m); Shot Put (3.87m)
James Sloyan - 80m Hurdles (15.53); High Jump (1.40m); Shot Put (9.04m)
Rose Edwards - 100m (16.39); Long Jump (3.12m); Shot Put (4.24m)
Luned Defis - 75m Hurdles (14.31); High Jump (1.40m); Shot Put (6.81m)