A fortnight after the Junior Championships were held in Newport for under 13, under 17 and under 20 age groups, the Welsh Athletics Senior & Under 15 Championships returned over the weekend (Saturday 14th August - Sunday 15th August) as more than 450 athletes headed to the Welsh Capital for an action-packed weekend of athletics.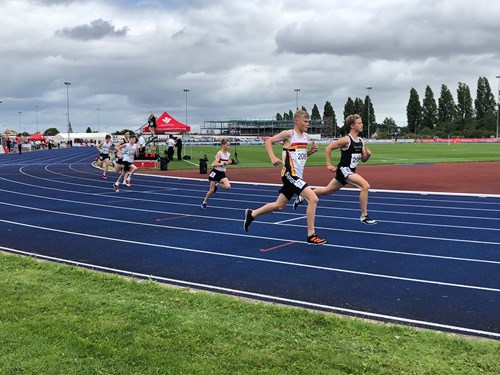 There was a full programme of more than 60 events on the track and field totalling 12 hours of action to enjoy across both days featuring Under 15 and Senior age groups at the Cardiff International Sports Campus facility.
Having being cancelled in 2020 due to the COVID pandemic, the easing of restrictions in recent weeks saw the event organised in 2021 in the usual two-day competition format.
The championships saw several athletes involved at the Olympic and Paralympic Games in Tokyo this summer (Team GB squad) entered, inspiring the next generation of athletes in Cardiff.
Seventeen Carmarthen Harriers club members travelled up the M4 to the Leckwith track to take part.
Over the second championship weekend to take place this month, the club won a total of eight medals altogether across both days - (2 gold, 4 silver and 2 bronze) to add to the twenty medals collected in Newport just two weeks ago.
Most importantly, there were plenty of excellent performances along with personal and season bests recorded in the final month of the track and field season.
Here's a breakdown of all the track and field results day by day below:
DAY 1 - Saturday 14th August / Dydd Sadwrn 14eg Awst:
Hugo Douglas - 200m (28.68)
Iestyn Williams - 800m (1:51.87) SILVER
Macsen Toogood - 800m Final (2:18.63) PB
Isaac Ayres - 1500m (4:25.08) PB
James Sloyan - 80m Hurdles (15.47) PB; 800m (2:40.64); Long Jump (3.84m) PB
Jake Lynock - 3000m (10:08.37) SILVER PB
Ifan Bowen - 3000m (10:10.85) BRONZE PB
Joshua Barnett - 3000m (10:48.25)
Carys Wood - 3000m (11:47.57) PB
Cai Allen - Long Jump (4.86m) PB; Pole Vault (2.81m) GOLD PB
Beca Roberts - Triple Jump (11.20m) BRONZE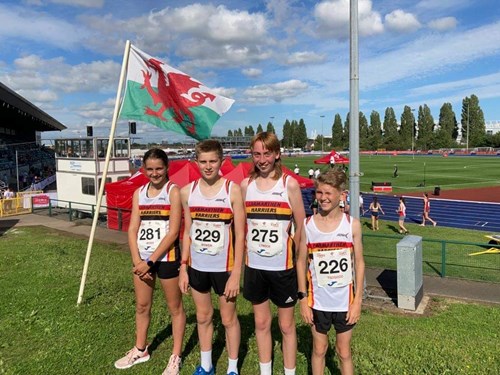 DAY 2 - Sunday 15th August / Dydd Sul 15fed Awst:
Elli May Williams - 100m Final (12.81) SILVER PB
Cai Allen - 100m (13.19) PB
Cerys Angharad Jones - 100m (14.47) PB
Frances Mackie - 1500m (5:16.00) PB
Dolly Evans - Discus (23.05m) SILVER PB
James Sloyan - Shot Put (8.75m) PB
Osian Roberts - High Jump (1.85m)
Lili Church - High Jump (1.67m) GOLD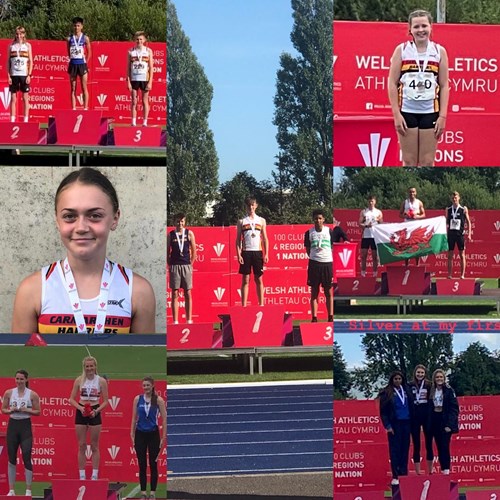 #2021WELSHCHAMPS POST-EVENT RESULTS & PHOTOS
FULL RESULTS / CANLYNIADAU LLAWN
EVENT PHOTOS / LLUNIAU (BOWDEN'S PHOTOGRAPHY)
Well done to everyone who competed over the weekend. Also, we can't forget to say a big thanks to all the officials, organisers and volunteers who supported the championships on both days in front of and behind the scenes at Cardiff.