A year ago today (12th November 2020), the refurbished Carmarthen Athletics Centre was officially opened by Carmarthenshire County Council.
Work had been completed at Carmarthen Leisure Centre since March 2020 and summer 2020 following a £1.5 million investment by the County Council.
The improvements works included a new eight-lane athletics track funded under the council's capital works programme.
Features of the upgraded competition spec track included two 100m sprint tracks, a 400m track, startrack system and a complete lighting system replacement.
Contractors South Wales Sport Ltd resurfaced and improved the Carmarthen Leisure Centre Athletics Track in Johnstown (home of Carmarthen & District Harriers Athletics Club), starting in March 2020 and completing last November following the easing of Covid restrictions.
Carmarthen Harriers club training sessions were held for four weeks at the end of November into December 2020 before the second lockdown was brought in over the Christmas period.
Events and Athletics Activity that have taken place at the Carmarthen Athletics Track during the past year (in 2021) have included the following:
- Carmarthen Harriers Weekly Training Sessions
- Welsh Athletics Endurance Open Meeting - May 2021
- Carmarthen Throws Open Meeting - June 2021
- West Wales U11 Track & Field Championships - August 2021
- Welsh Athletics Inter-Regional Track & Field Pilot Event - August 2021
- Welsh Athletics Regional Development Programme Day 1 (West Wales) - October 2021
TRACK REFURBISHMENT IN PHOTO
FEBRUARY 2020 - CHWEFROR 2020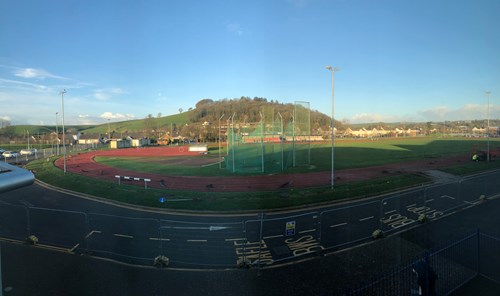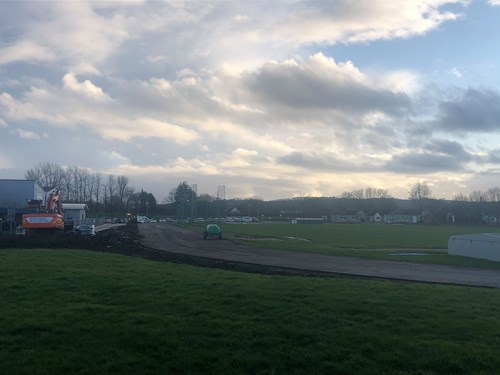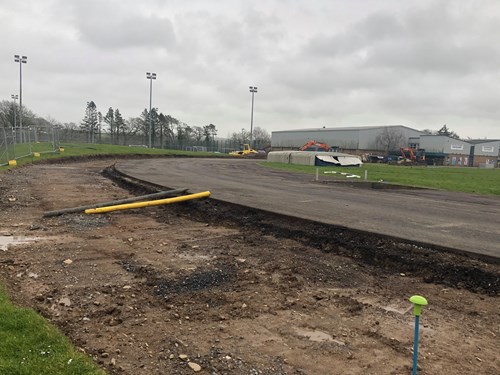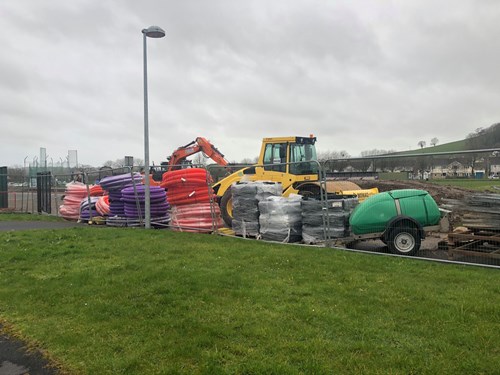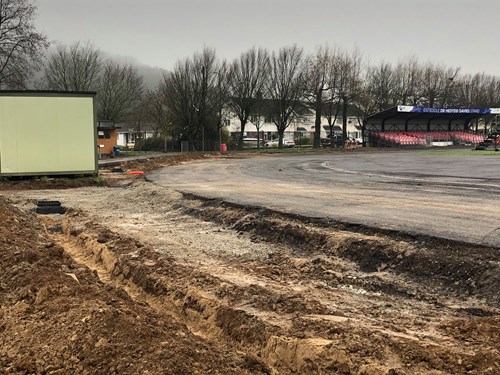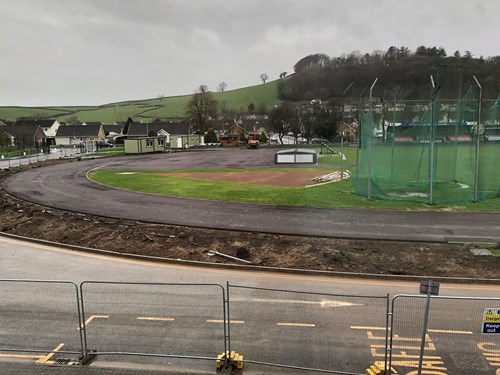 SUMMER 2020 - HAF 2020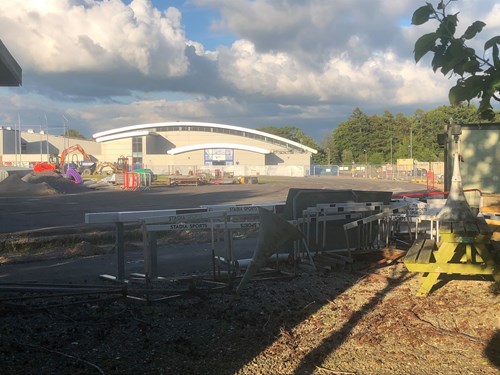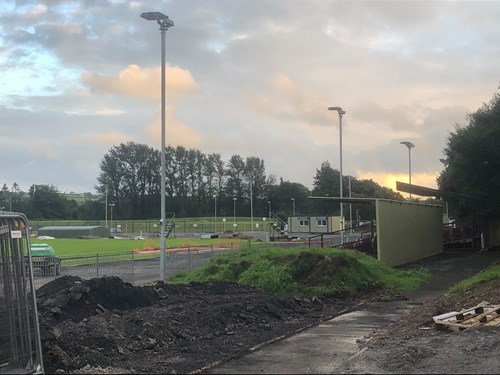 SEPTEMBER 2020 - MEDI 2020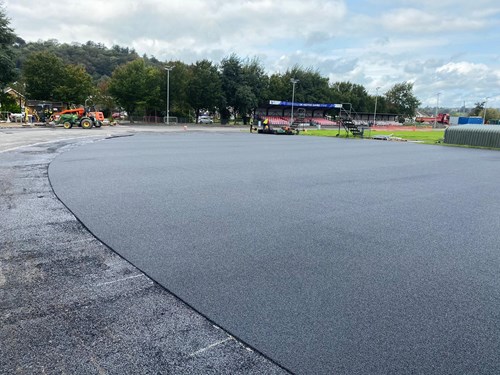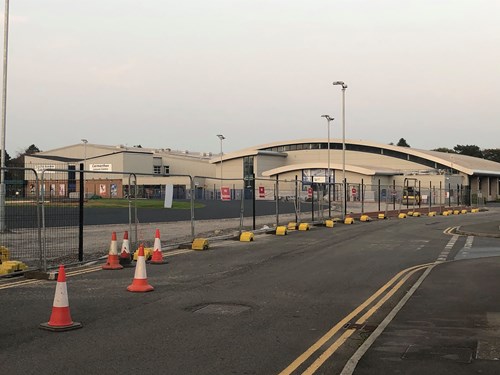 OCTOBER 2020 - HYDREF 2020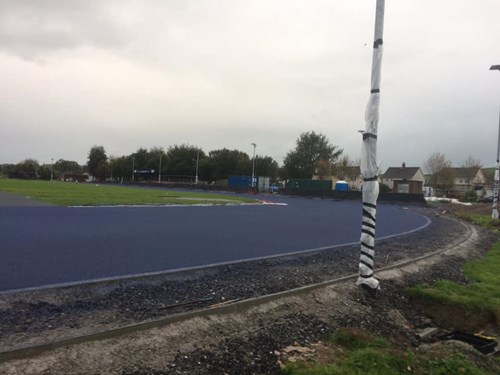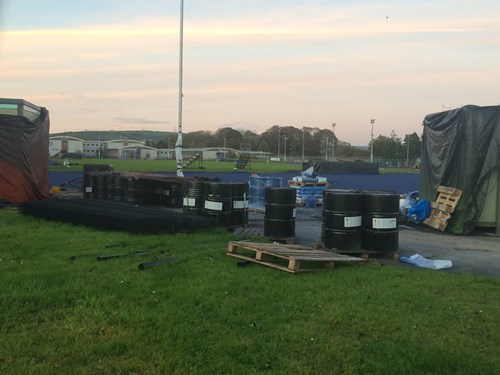 NOVEMBER 2020 - TACHWEDD 2020