The fifth and final event of the 2021 / 2022 John H Collins Gwent Cross Country League season was held at a sunny Singleton Park in Swansea on Saturday (19th March).
With four fixtures held in the 2019/2020 season due to the COVID-19 pandemic, it was great to see the league revert back to its usual five-match season this time round.
The racing over the weekend featured a three-hour programme of men, women and junior races and open to runners of all ages (from 9 age in the novice right up to over 70 masters) from clubs in South Wales and the South West of England.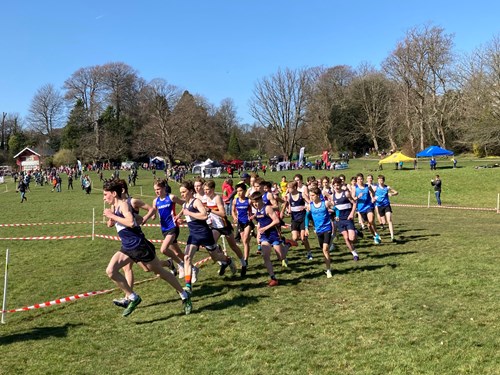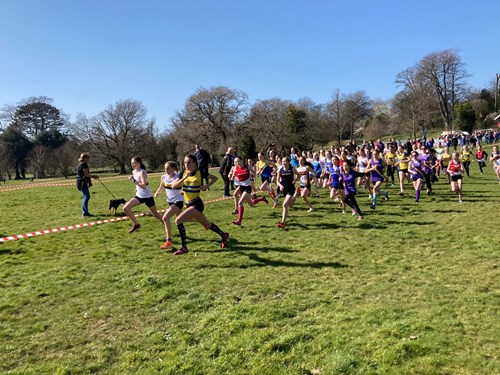 The Singleton Park course - situated next to Swansea Bay seafront and the venue for the Welsh Athletics Cross Country Championships in 2016-2018 - was challenging around several sections of the park. Distances varied from 1,500m for the novice up to 9,000m in the senior & master men categories.
The John H Collins Gwent Cross Country League had visited four other locations - Cardiff, Brecon, Pembrey and Bristol earlier on in the season prior to the event in West Wales.
Twenty six Carmarthen Harriers members made the short journey from Carmarthenshire to Swansea to compete in one of the final cross country events on the calendar in Wales this year.
Congratulations to the under 15 boys team who won gold medals in the team event as well as two individual medallists after consistent performances throughout the season. There was also success for the under 15 girls, under 17 men and under 20 men age groups, all finishing in third positions overall and as a result picked up bronze team medals.
Other placings included Novice Girls (8th), Under 13 Boys (8th), Under 13 Girls (8th), Novice Boys (12th), Under 17 Women (12th), Under 20 Women (12th) and Senior Men (53rd). Ten athletes finished in the top 10 of their respective age group - William Coles (U13B), Iwan Thomas (U15B), Finley Bruce (U15B), Ifan Bowen (U15B), Jake Lynock (U15B), Steffan Davies (U17M), Liam Edwards (U20M), Dafydd Jones (U20M).
Well done to all runners and thanks to the parents, team managers and coaches who also travelled up the M4 to support.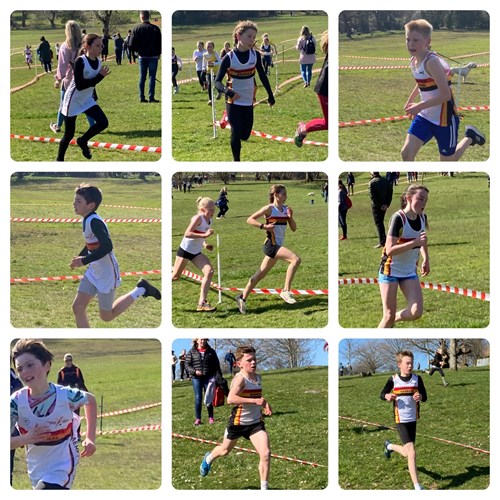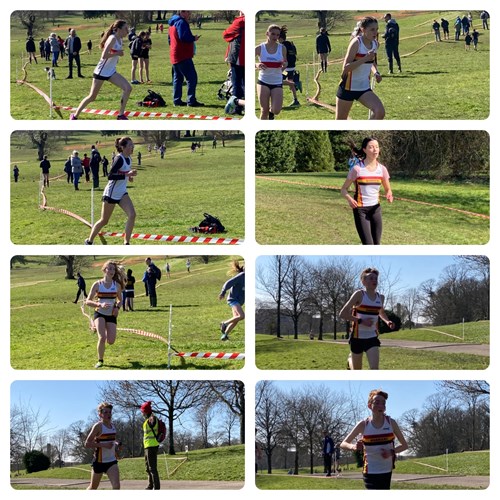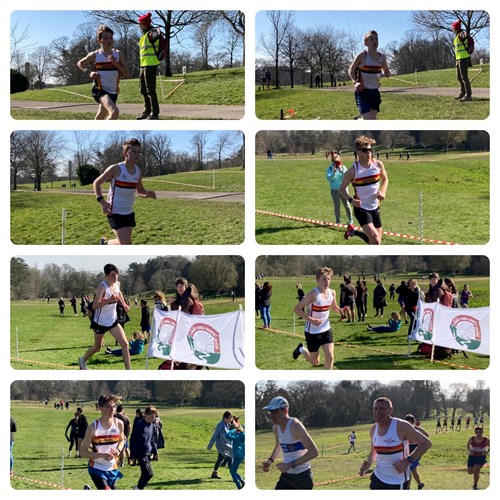 *Carmarthen Harriers results* (Swansea):
Novice Boys: Tomos Cai Davies (5:38); Gethin Thomas (6:12)
Novice Girls: Paige-Lily Williams (5:56); Megan Evans (7:09)
Under 13 Boys: William Coles (7:17); Toby Anthony (8:06)
Under 13 Girls: Amelia Williams (9:36); Esme Lynock (10:26), Ffion Thomas (12:11)
Under 15 Boys: Iwan Thomas (8:53); Finley Bruce (9:05); Jake Lynock (9:20); Macsen Toogood (9:34); Joshua Barnett (9:38); Joshua Palmer (11:56)
Under 15 Girls: Eleanor White (10:51); Carys Wood (11:29); Megan Thomas (12:08); Elizabeth Hill (14:13); Greta McKane (14:22)
Under 17 Men: Steffan Davies (16:35); Steffan Bridger (17:06); Jack Bruce (17:35)
Under 20 Men: Liam Edwards (15:26)
Senior Women: Ellie Kiff (28:05)
Senior Men: Huw Davies (38:47)
Elsewhere...
Congratulations to Wendy Price who finished first (gender and 40-44 Female category) in the Hoka One Winter Trial Half Marathon in a time of 1:40:50.