On Saturday 29th February 2020, a total of twenty-six athletes and nine coaches gathered at Swansea University Indoor Athletics Centre for the first West Wales Speed Regional Development Group session of the season. All clubs in the West Wales region were represented here.
The regional development programme is part of an exciting initiative across athletics in Wales to support talented athletes in each Welsh region and to promote collaborative working and sharing of ideas amongst coaches.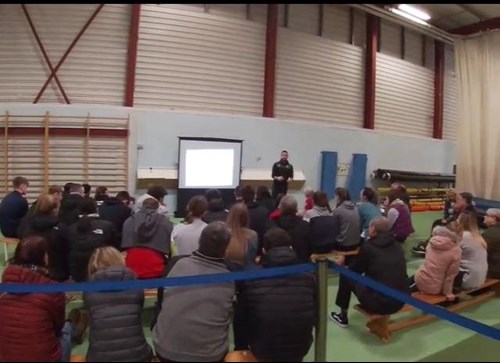 Athletes in the age range 2nd year U15 to U20 (year 9 upwards) were identified and invited by the regional coaches using UK athletics performance standards as a guide.
Matt Elias (Welsh Athletics National Sprint/Hurdles lead and multi global medallist as an athlete) delivered a brilliant high energy session over 3 hours.
There was an excellent turnout with 90% of invitees attending, all are talented athletes, and it was great to see them engaging with and responding to Matt with assistance from the regional coaches.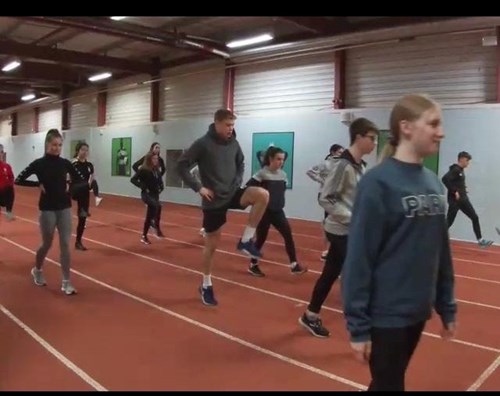 Session summary
Introduction
Powerpoint presentation: technical aspects of using blocks (theory and real-world experience)
Physical session (with supporting handouts for coaches and athletes)
- Quality warm-up drills for sprinters and hurdlers
- Practical blocks session (13 pairs of athletes directly coaches by Matt supported by the regional coaches)
- Strength and conditioning exercises using medicine balls and low weight bars
"The organisers would like to thank all the club coaches who were extremely helpful prior to and during the session and all the athletes and parents for making it a vauluable and successful afternoon.
"Further sessions will be held at other locations in West Wales with varying physical content, lifestyle advice and sharing of ideas/educational content for coaches." Richard Wintle - West Wales Regional Sprints Coordinator
Photos: Wayne Griffiths