West Wales Regional Endurance Day 3 Coverage
Athletes & Coaches from across the West Wales Region came together in Carmarthenshire for the final Endurance Day of the season on Saturday. It returned to the Carmarthen Leisure Centre grounds as the winter and cross country season concludes for 2019 ahead of a busy track and field campaign.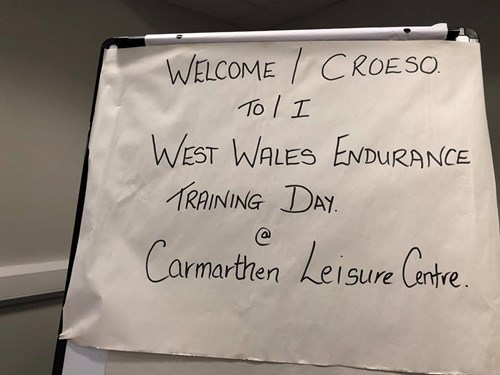 The West Wales Regional Endurance Day on Saturday 30th March, coordinated by Sharon Leech, Delyth Brown and Peter Freeman followed on from two previous training days, firstly in Carmarthen last September followed by the trip to Swansea University ten days before Christmas.
Similar to last year, these endurance days have focused on offering information to athletes, coaches and parents. The aim was to provide young athletes with tips about how they can become better all-round endurance athletes. This year has already seen many regulars return from the previous season, but saw a large tally of newer athletes in the under 13 age group join in this time round.
Being demonstrated across clubs in West, East, South and North Wales by qualified coaches, the day provided young athletes with learning on various strength and conditioning exercises, warm up drills and ways to develop their distance running in small groups.
All thirty athletes who attended (from the Carmarthen Harriers, Pembrokeshire Harriers, Swansea Harriers, Llanelli AC and Neath Harriers clubs) were invited to attend by the region's coordinators, as athletes ranged in the Under 13, Under 15, Under 17 and Under 20 age groups.
Coaching the athletes on Saturday were Delyth Brown, Peter Freeman, Carol Jones, Wayne Griffiths, Jake Morgan, Rob Campion and Gareth Davies.
Great Training Sessions on the Track & Sportshall...as well as an excellent talk
In the morning, following a meet and greet as well as the day's outline by Sharon Leech, athletes headed out onto the Johnstown track and worked on warm up drills split into two groups. Training with similar ages and abilities in perfect weather conditions, coaches demonstrated and explained the importance of performing drills correctly before a race or training session. An hour was then spent working hard with an Endurance Speed session and recovery on the track before lunch. Two sessions were led by Peter and Delyth, assisted by other coaches for under 15 runners and those in the under 17 and under 20 age groups.
The afternoon saw the groups alternate between a challenging but rewarding strength and conditioning circuit downstairs in the Leisure Centre sportshall and a talk in the Conference Room at the facility. West Wales Regional Athletics were delighted to welcome Liz Davies to the Day, who has been newly appointed the Welsh Athletics National Endurance Development Coordinator.
Youngsters discussed in groups their race day strategies pointing out factors such as when to eat breakfast, nutrition during the day, when to the get kit ready and the time to arrive at the venue to ensure they have walked around the course and warmed up. Additionally, another topic discussed and shared was what athletes could and could not control before a race. There were some great ideas and answers by the club athletes during the discussions with Davies and the whole group.
Thanks from the organisers Sharon Leech, Delyth Brown and Peter Freeman go to those athletes, coaches and parents who support the third day and is hoped that the day was an excellent one full of useful information moving into the track season.
Great effort by all those in attendance! These Endurance days will return next winter, starting on the final weekend of September.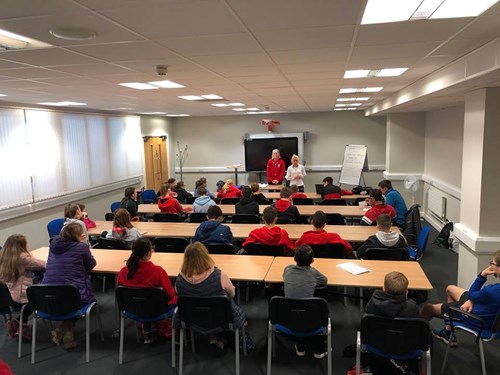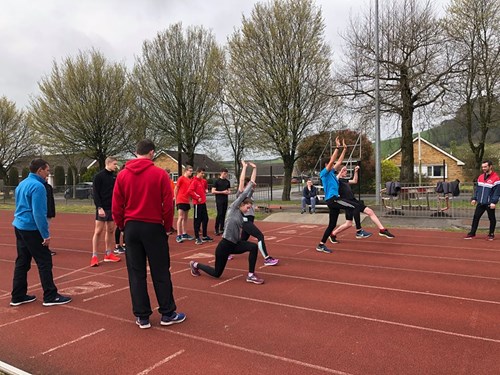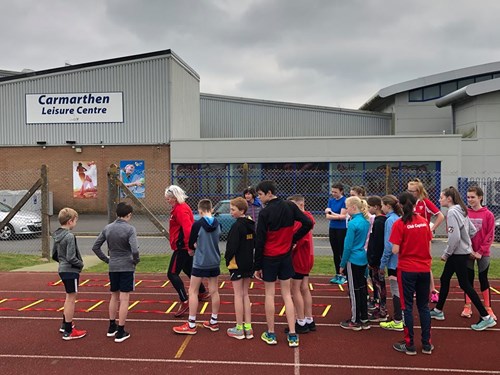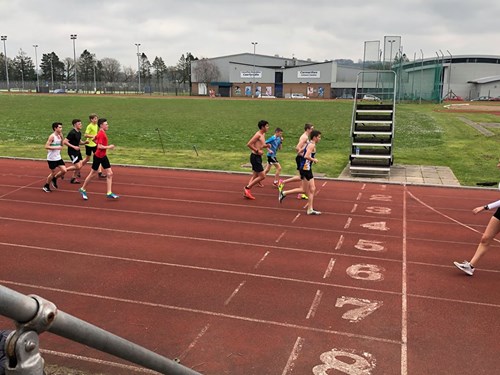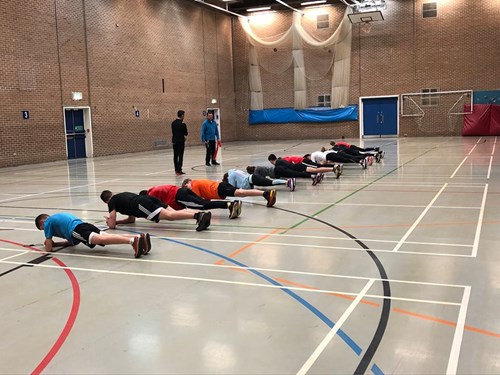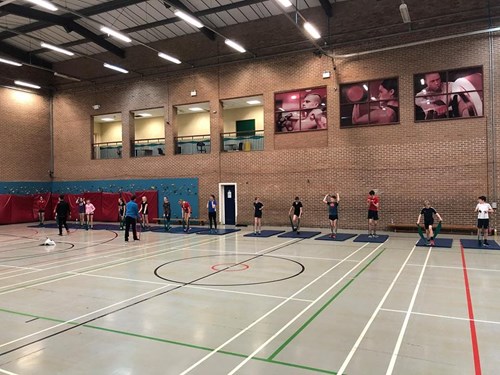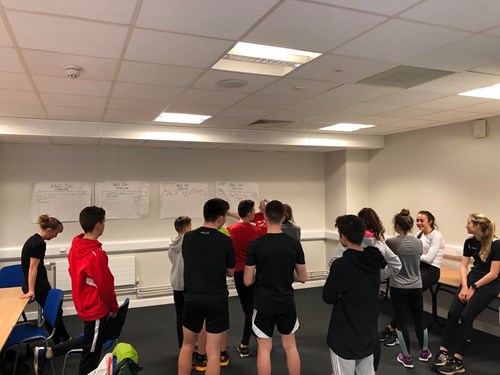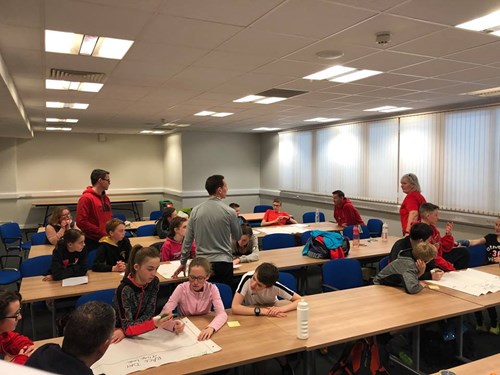 Photos: Nathan Jones
Watch a Highlights Video from Day 3 in Carmarthen - CLICK HERE