Juniors and Seniors will see a host of events for all ages provided by Healthy Life Activities this coming triathlon season across the county including Ammanford, Carmarthen and Llanelli, starting on April 14th.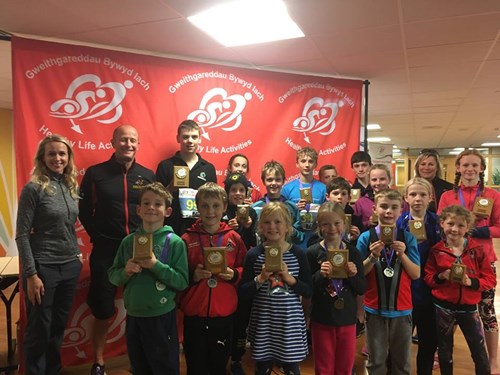 WHO ARE HEALTHY LIFE ACTIVITIES?
Healthy Life Activities offers the largest diversity of mass sports participation events in the country. Their events cater for individuals of all abilities, age and allow you to set your own challenges. Whatever the challenge you set yourself, HLA have an event to suit you and your family and offering great value for money. Noelwyn Daniel, Sharon Daniel and their team of dedicated volunteers have run these top quality events for a number of years.
With 130 events organised over the last 18 years they are also one of the most experienced organising teams and ensures that events are organised with you the athlete at the centre.
HLA also offer plenty of opportunity for children to participate in their events and believe in investing time and effort to ensure as many children take part in events.
All the races are held in the county of Carmarthenshire, where you can enjoy the breathtaking scenery of the Llanelli coastline or experience the amazing agricultural landscape of the Towy Valley. The coal mines have long close in the Amman Valley but this old industrial valley provides the backdrop for the novice triathlon which is a great race for those who have never experienced the thrill of taking part in a triathlon before.
CARMARTHENSHIRE TRIATHLON SERIES 2019
The series have gone from strength to strength over the last four years and there's another exciting set of races coming up in 2019:
Amman Valley Sprint Triathlon
Llanelli Sprint Triathlon
Sospan Sizzler Middle Distance Triathlon
RNLI Burry Port Standard Distance Triathlon
Carmarthen Sprint Triathlon
To qualify for the Carmarthenshire Triathlon Series, you have to complete three out of the five events. The series positions will be determined by adding up your overall finish position in each event. Your three best finishing positions will count.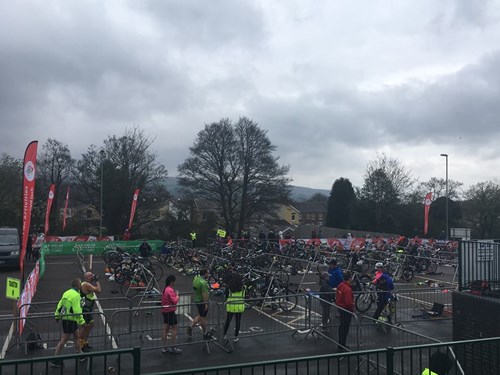 Healthy Life Activities have set the following dates for 2019:
Amman Valley Sprint Triathlon - April 14th
Carmarthen Junior Fun Triathlon - April 27th
Carmarthen Mayor's Fun Run 5k & Junior Races - May 6th
Sospan Charity Swim - May 10th
Llanelli Junior Duathlon - May 11th
Sospan Sprint Triathlon Llanelli - British Super Series - May 11th
Llanelli Sprint Triathlon - May 12th
Sospan Sizzler Middle Distance Triathlon - July 21st
Myrddin Junior Triathlon Carmarthen - October 5th

Carmarthen Sprint Triathlon - October 6th
So...there's plenty of opportunities for triathletes of all ages, juniors and seniors to get involved over the next few months in Carmarthenshire. Children as young as eight can take part in the junior events with each one focusing on the fun part with medals presented to all finishers.
We'll also publish information online as the event dates get nearer plus report on some of the events due to take place between April and October by our friends at Healthy Life Activities!
Visit www.healthylifeactivities.co.uk to view more details on each event and how to enter!