Welsh Athletics have launched a number of new webinar sessions for the next few months as a result of athletics activity being suspended during COVID-19 lockdown.
As a way of keeping connected and staying involved through virtual events, Coaches, parents and athletes have been able to register for webinars covering several topics and disciplines presented by experienced athletics, coaches and staff from the governing body and other sporting organisations.
There will be a range of new live and pre-recorded webinars to get involved with or you can watch on-demand via the Welsh Athletics Youtube channel. There are also various webinars available to catch up on too, put together over the last 9 months with content ranging from coaching topics to wellbeing, so there really is something for everyone!
They have all been well-attended and very useful and formative.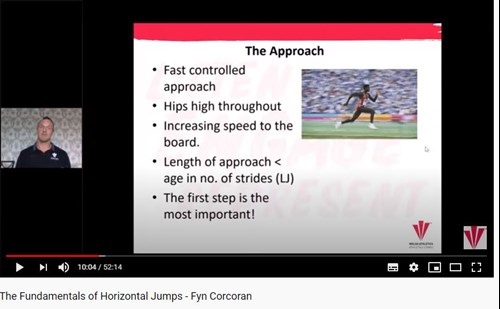 Click the links below for the upcoming calendar of virtual Welsh Athletics webinars and In Conversation with Welsh Athletics and Run Wales Awards winners:
Welsh Athletics New Webinar Series - January 2021 Onwards
'In Conversation With' Welsh Athletics and Run Wales Award winners series
MISSED ANY OF THE WEBINARS OVER THE SUMMER AND END OF 2020? CHANCE TO CATCH UP...
You can watch back all the excellent Welsh Athletics Webinar sessions here