The cross-country championships for primary school children here in Dyfed continues soon with the turn of the youngsters down in West Wales. It was a great event last year in Oakwood with over 1,000 taking part in the Pembrokeshire Primary Schools Championships and this event should see numbers around the same.
The Pembrokeshire Primary Schools Cross Country championships will head to a new venue in 2019 which will be Carew Airfield in the Sargeston area on Thursday 17th October 2019 with a start time of 2pm. (Reserve date Thursday 24th October in the event of bad weather).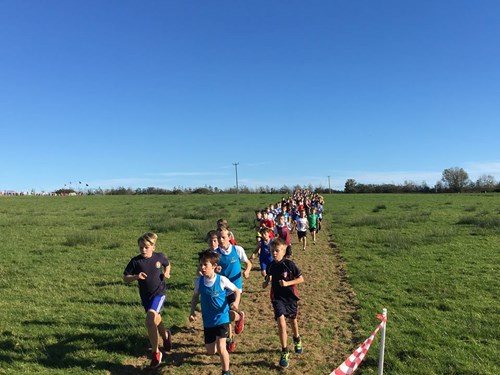 POSTCODE: SA70 8SX
A total of 1,061 children participated at the Carmarthenshire Primary Schools Cross Country Championships at the United Counties Showground in Nantyci last month showing that these events in Dyfed are going from strength to strength.
The Pembrokeshire races was originally held at Haverfordwest Racecourse, then Haverfordwest Rugby Club and in recent years, Oakwood Theme Park in Narberth.
In its 29th year by now, the Pembrokeshire primary schools cross country championships are organised by our friends and members at Pembrokeshire Harriers along with support from club parents and Sport Pembrokeshire.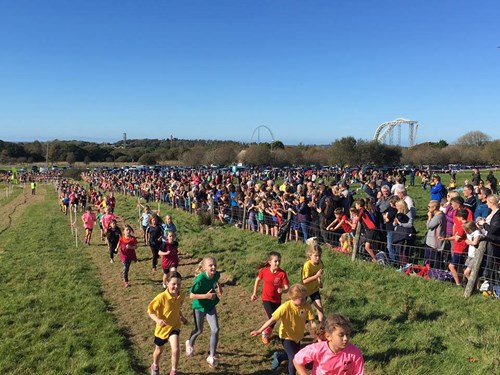 Every school in the county have been invited to enter individuals and teams for the 2019 edition.
Pete Freeman from Pembrokeshire Harriers has been involved in the organisation of the event since the very first race in 1990: "The event has grown so much over the years and inspired numerous Pembrokeshire children to take up athletics. In 1990, Gerald Codd, Shay Buckley and myself organised the event with help from Corrine Codd, Ann Freeman, Renzo and Ann Rabiaotti. We are delighted with the numbers that turn out annually."
Races begin at 2pm and all schools / spectators are asked to arrive in plenty of time to get to the start line as a big crowd are expected.
Awards, medals and trophies will be presented to the first ten immediately after they finish. It's set to be an excellent afternoon as children look forward to representing their local school. A number will doing it for the last time in year 6, but for the year 3 children this is the beginning of the journey for them.
There will be hairs and back runners available for the eight races, led by endurance athletes at Pembrokeshire Harriers Athletics Club.
Speak to your PE teacher to find out how to get involved.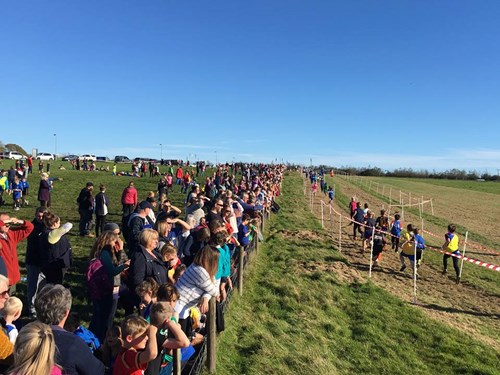 Approximately start of races / Amserau dechrau tua
2:00pm: Year 3 Boys / Bechgyn Blwyddyn 3 1000m

2:10pm: Year 3 Girls / Merched Blwyddyn 3 1000m

2:20pm: Year 4 Boys / Bechgyn Blwyddyn 4 1000m

2:30pm: Year 4 Girls / Merched Blwyddyn 4 1000m

2:40pm: Year 5 Boys / Bechgyn Blwyddyn 5 1500m

2:50pm: Year 5 Girls / Merched Blwyddyn 5 1500m

3:00pm: Year 6 Boys / Bechgyn Blwyddyn 6 1500m

3:10pm: Year 6 Girls / Merched Blwyddyn 6 1500m