Track is Back, but not as we know it yet! For the first time in just over five months, Welsh Athletics organised its first formal athletics competitions as the 2020 summer track and field season got underway in mid-August.
Athletics Competitions had been suspended in Wales since the Welsh Schools Cross Country Championships at Brecon on 11th March because of the COVID-19 pandemic.
Twenty-two weeks on and having had the green light from the Welsh Government and Sport Wales at the end of July as Welsh Athletics published its 'Return to Athletics Guidance', the National Governing Body confirmed dates for the staging of Throws and Track Pilot Events on consecutive weekends in August.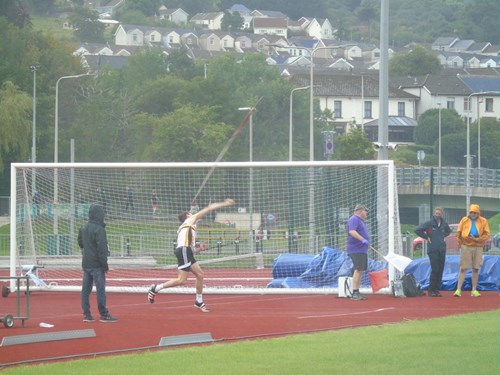 Selling out in the matter of hours, the Ron Jones Stadium in Aberdare hosted both the throws events on Saturday 15th and 22nd August whilst for the track races, they were held here in West Wales at the Swansea University Sports Village on Sunday 16th and 23rd August.
Under 20 and Seniors were the first to participate on the opening weekend before the second Saturday and Sunday welcomed a combined under 15 and under 17 field featuring around 100 athletes altogether.
The events on offer at Aberdare were the Hammer, Discus, Javelin and Shot Put whilst at Swansea, 100m, 200m, 400m and 800m were available.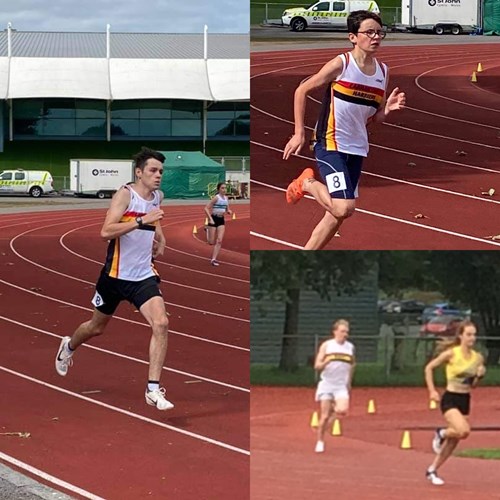 The events were not held as we knew it pre-covid, with a number of safety measures and new procedures in place to ensure that everyone - from athletes to officials - were safe; hand sanitisers, limited capacity, one-way systems, social-distanced races, temperature testing, arrival and departure times and COVID declaration.
Numbers that could compete and spectate were restricted too due to the current Welsh Government guidelines where all the sprinters, distance runners and throwers competed in rather unusual circumstances.
After returning to training over the past month in Llanelli, eleven Carmarthen Harriers members were fast enough to enter the junior and senior pilot events and got their long-awaited track and field campaigns up-and-running at both Aberdare and Swansea.
Well done to everyone and great to see so many excellent early season results. We look forward to seeing more Harriers vests out on show at upcoming Welsh Athletics open meetings and other organised UK fixtures in the weeks ahead.
Results in Full / Canlyniadau yn Llawn:
Rhys Davies - 400m (59.40 - Swansea)
Morgan Batten - Javelin (46.75m - Aberdare)
Alastair Donnison - 100m (11.96 - Swansea)
Harry Fuller - 100m (12.31 - Swansea)
Jessica Lee - 100m (12.52 - Swansea)
Sophia Reid-Thomas - 100m (13.11 - Swansea)
Ellie Loweth - 200m (27.40 - Swansea)
Zara Evans - 200m (27.84 - Swansea)
Zach Elvy - 800m (2:18.26 - Swansea)
Rogan Cox - 800m (2:40.91 - Swansea)
Carys Wood - 800m (2:41.21 - Swansea)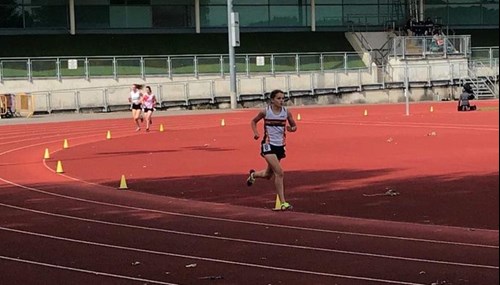 With championship, leagues, open meetings and various road races cancelled or postponed throughout the summer and beyond, it has been great for everyone involved with athletics and the running community to see some restrictions ease and the sport we all love gradually return to Wales and across the UK.
Thanks to the successes of the pilot events, further dates and events are being organised by Welsh Athletics - from sprint to endurance and throws to jumps opens - and will be promoted online as the track and field season is set to be extended through to October rather than the traditional end of August.
Keep up-to-date with what's coming up and entry link details as soon as it becomes available on the competitions page of www.welshathletics.org and the fixtures page of www.carmarthenharriers.co.uk.
Elsewhere last weekend, Iwan Thomas travelled to Scotland to compete in the Cademuir Rollercoaster, Peebles in the Scottish Borders.
Taking on a hill race challenge like this for the first time and first year as an under 15 age group athlete, he finished in an excellent fourth place overall.