Sunday 22nd September will see Admiral sponsor the Swansea Bay 1K, 3K & 10K races for the 14th consecutive year. Entries are going fast for the award-winning event voted Best 10K in Wales in successive years!
ADMIRAL SWANSEA BAY 10K 2019
The Admiral Swansea Bay 10K is returning soon and takes place along the beautiful and iconic sweep of Swansea Bay, open to all abilities aged 15+ on Sunday 22nd September 2019. The course is a firm favourite with both experienced and first time runners, as the fast and flat course is a perfect introduction to road running.
It is also the perfect chance for improving your personal best. All of this, combined with a great family atmosphere resulted in the race winning at the UK Running Awards for being voted Best 10K in Wales for the past two years (in 2018 and 2019).
Swansea Council is behind the event, which is being sponsored by Admiral for the fourteenth consecutive year. About 5,000 people are expected to take part in the main 10K race (11:00) again this year with entries guaranteed to be taken up quickly.
Whether you're a fitness fan aiming for a new PB, or running in fancy dress to raise money for charity, it's the perfect race for beginners and experts alike.
Entries for the multi-award winning Admiral Swansea Bay 10K Race closes on 31st August, which means there is little time to book your place!
10 minutes prior to the main 10K will be the Wheelchair 10K race (10:50). The aim is to be accessible to all, and therefore the event offers a variety of race so all can get involved.
Starting alongside St Helen's Rugby Ground, the first half of the course follows the road down to the picturesque Mumbles, before returning along the stunning Swansea prom. The course finishes as you run through the iconic Slip Bridge towards the Cenotaph. It's a firm favourite amonst runners due to its fast, flat surface and gorgeous scenery.
Upon crossing the finish line, stewards will guide you through the funnels where you can collect water, your medal and your goody bag, and which will lead you back to the athletes village.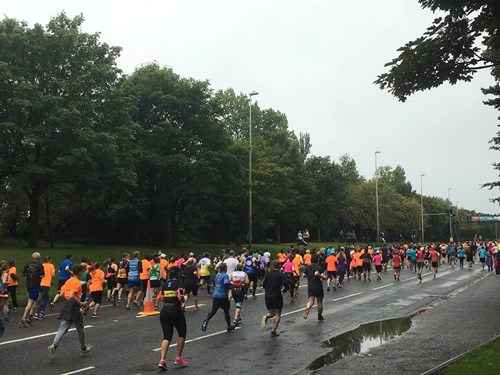 As the runners have all passed the start line at 11am, the mascot race features local mascots all running a 100m dash for fun. This great spectacle starts at approximately 11:15. The winner is awarded prize money to give to their chosen charity and the race provides great entertainment for the spectators whilst they wait for the first runners to cross the finish line.
Photo-fit.net will be positioned at a number of points around the course, so remember to smile and wave. Race photos will be available shortly after the race as photographers capture your moments of glory.
ENTER THE ADMIRAL SWANSEA BAY 10K AT http://www.swanseabay10k.com/enter-10k-race
RACE GUIDE LINKS:
10K Training Plan / Ffordd i ymarfer ar gyfer 10K
Map of the Route / Map o'r Cwrs
General FAQ's / Travel / Race Rules
ADMIRAL SWANSEA BAY JUNIOR 1K & 3K 2019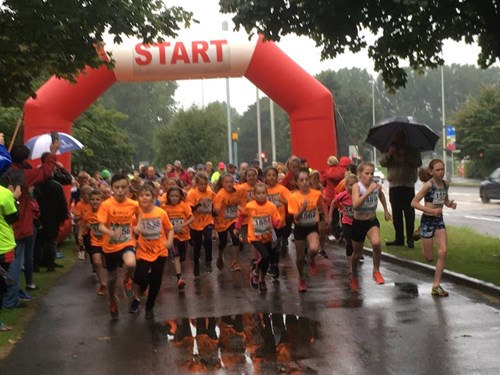 As well as the main 10K, also coming back is the junior races and is a great introduction to road running for children. There's a variety of age groups open to all; Junior 1K & 3K distances. With two age brackets in the 1K, the field is more open and even.
These fun, friendly atmosphere ensures everyone has a great time, with parents allowed to run with their little ones too. They have become so popular and were voted the Best Child-Friendly Event in the UK at the UK Running Awards in 2017.
Introduce your children to exercise with two sets of fun run races. Whether you are a Junior competitive runner or just looking for a fun family day out, the junior races are open to all abilities under no pressure. With mascots and supportive stewards to encourage participants, the races have a great atmosphere.
The 3K offers a challenge in a mixed field and is a great race for building up to longer distances, but most importantly it's fun.
NOTE: For all Junior Races, entries close on 31st August so don't leave it until the last minute. On the day entries have been allowed in recent years and will be confirmed closer to the date once organisers know starting numbers.
1K Fun Run / Ras Hwyl 1K
Due to the number of entries and the popular turnout, the 1K is split into two age brackets
- 7 years and under
- 8 to 11 years
3K Fun Run / Ras Hwyl 3K
- 9 to 14 years
ENTER THE ADMIRAL SWANSEA BAY 1K AT http://www.swanseabay10k.com/junior-races/junior-1k-race
ENTER THE ADMIRAL SWANSEA BAY 3K AT http://www.swanseabay10k.com/junior-races/junior-3k-race
NEW FOR 2019!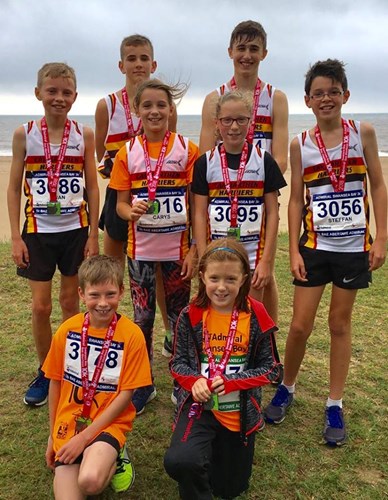 After listening to runner feedback (you), there will be new, earlier start times for all the races at the 2019 Admiral Swansea Bay Festival of Running which will see some of the World's endurance runners on show.
09:15 1K (7 years & under)
09:30 1K (8 years - 11 years)
10:00 3K (9 years - 14 years)
11:00 10K (Wheelchair race begins at 10:50)
Robert Francis-Davies, Swansea Council's Cabinet Member for Investment, Regneration and Tourism, said: "The Admiral Swansea Bay 10K is one of the landmark events of the running calendar and attracts participants from all over the UK.
"Following feedback from participants, this year's races will begin a little earlier with the seven and under 1k race getting under starter's orders at 9:15am and the main race going off at 11am.
"An exceptionally popular feature of Swansea's annual events calendar, the Admiral Swansea Bay 10K is a terrific race for elite athletes, charity fundraisers and people looking to tackle their personal bests or conquer personal fitness goals. Set against the sweep of Swansea Bay on a flat course, I'd urge anyone interested to enter as soon as possible to avoid disappointment because once the race places have gone, they've gone.
"People who take part are overwhelmingly positive about the experience because of the quality of the race's organisation and management, and the support they receive from hundreds of people lining the route. That's also why the Admiral Swansea Bay 10k has won the Running Awards accolade for being the Best 10K in Wales two years running and why we've also been shortlisted for the Best 10K in the UK award this year. There's still a couple of weeks left for people to cast their vote."
For full details, race day information, past events and much more, head over to the official event website sponsored by Admiral and staged by Swansea County Council.
http://www.swanseabay10k.com/