You will now be aware that work is to be completed in 2020 by Carmarthenshire County Council resurfacing and improving elements of the Carmarthen Leisure Centre Athletics Track in Johnstown (home of Carmarthen & District Harriers Athletics Club).
The track fully closed and works started by contractors from South Wales Sport Ltd on 5th February 2020.
As a result of the Coronavirus pandemic, the work was suspended since Thursday 26th March but the good news is that work has re-started this week and is ongoing (Monday 15th June).
A big thanks to contractors South Wales Sport Ltd for their hard work so far with the refurbishment of the athletics track which is going very well.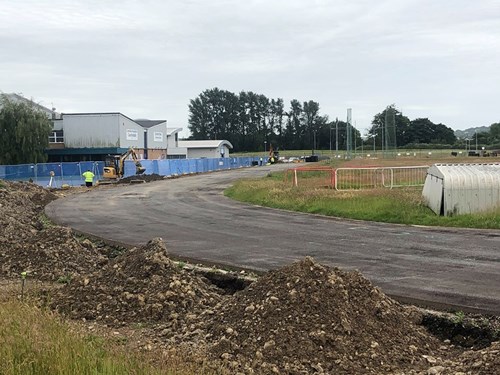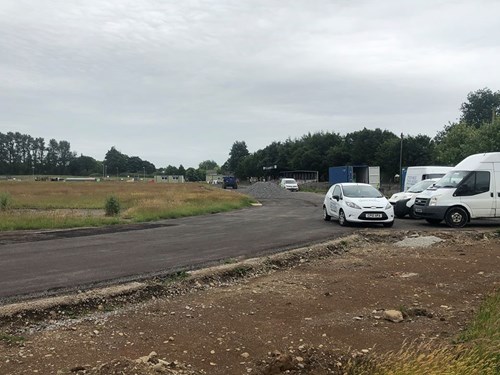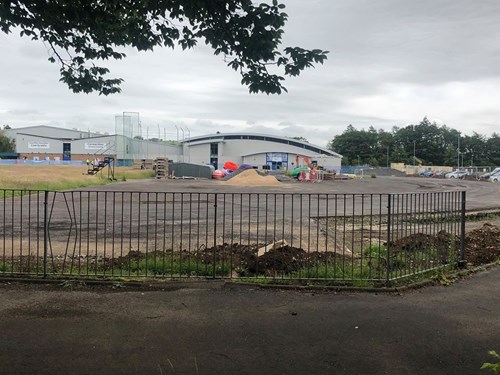 Up-to-date Photos above taken on Monday 22nd June
This is an exiting time for the club, county of Carmarthenshire and West Wales, and we would like to thank parents, athletes and the public for their co-operation during the weeks & months ahead when the facility will be out of action which is to be continued longer than we first thought.
Over the next few weeks and months, we'll bring you weekly images and videos of the progress across Facebook, Twitter & Instagram!
When and if training can re-commence following guidance from the Welsh Government and Welsh Athletics, the full details for the club will be communicated fully as to how groups will train, when and where with two of the club's bases (athletics track and Leisure Centre sportshall) currently out of action for the foreseeable future.
Watch the video below for a look at the early stages of the project...