FOR THE FIFTH TIME, CARMARTHEN & DISTRICT HARRIERS ATHLETICS CLUB WILL ONCE AGAIN BE HOSTING A 'JOHN H COLLINS GWENT CROSS COUNTRY LEAGUE' EVENT IN 2021.
THE THIRD FIXTURE OF THE 2021/2022 WINTER SEASON WILL RETURN TO PEMBREY COUNTRY PARK, LLANELLI ON THE FIRST SATURDAY OF DECEMBER (4TH DECEMBER.)
The park situated in Carmarthenshire between Burry Port and Carmarthen provides a stunning backdrop for this event which has gone from strength to strength.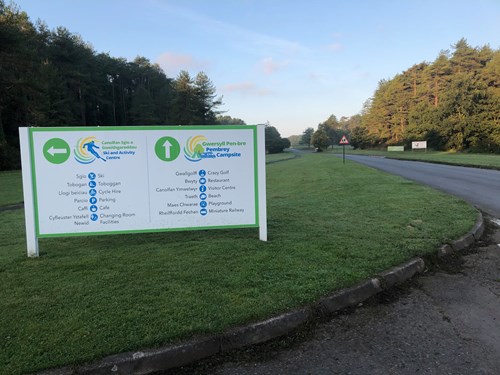 It has been transferred into one of Wales' top visitor attractions providing an unique blend of coast and countryside, with eight-miles of golden sands and comprises acres of grassland and woodland adjacent to Cefn Sidan Beach. Also there's a spectacular backdrop of the Gower overlooking the coastal scenery of Carmarthen Bay.
For many, this will be the second visit to Pembrey in a matter of months, following the staging of the Welsh Athletics Road Relays Championships around the National Closed Road Circuit in the park less than two months ago.
The course will be a mixture of flat parkland, forest trails, man-made hills and sand. It has been designed to be accessible for all runners of all speeds and abilities.
Many Gwent League cross country matches hosted by Carmarthen Harriers had been held in the past on the United Counties Showground fields in Nantyci. Carmarthen Harriers will be working in partnership with Carmarthenshire County Council once again in 2021 having done so over the last four occasions too.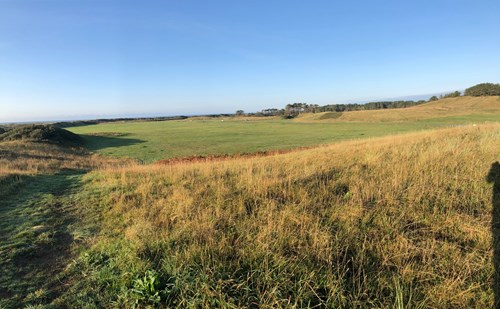 The newly named "John Collins Gwent Cross Country League" formed in 1963 has now been going strong for numerous years, attracting athletes - juniors and seniors - from across South Wales and the South West of England. It is open to those trying cross country for the first time in the novices (under 11) going through under 13, under 15, under 17, under 20 and seniors/masters, so there's a chance for everyone to get involved during the winter season!
The West Wales Regional Cross Country Championships will be held on home turf at Pembrey Country Park on 4th December with medals awarded to the first three from the West across the line in every race (juniors, seniors & masters)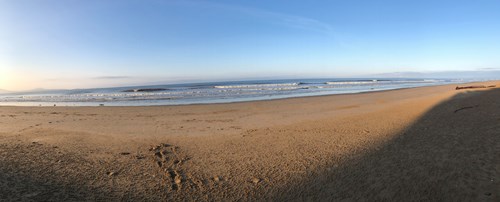 In the last event at Pembrey Country Park in November 2019, approximately 1,450 runners of all abilities took part in the ten-race programme, as competitors aged 9 to 80 tackled fast grass sections, sand dunes, woods and paths with the course winning praise.
Competitors from over 30 clubs travelled from all corners of Wales including Pembrokeshire, Brecon, Swansea, Cardiff and Newport, and across the bridge from the South West of England such as Bristol and further afield.
The Senior & Masters Women race winner was Alaw Beynon-Thomas (Swansea Harriers) who returned to the venue where she ran her first cross country event. It was Morgan Davies (Swansea Harriers) who came out on top in the senior men's race ahead of Cardiff Athletics duo James Heneghan and Matt Edwards in 2nd and 3rd.
Claiming junior victories throughout the younger age groups were William Coles (Carmarthen Harriers), Henry Dawes (Newport Harriers), Seamus Robinson (Westbury Harriers), Lloyd Sheppard (Cardiff Athletics), Nathan Jones (Swansea Harriers), Estelle Lowe (Westbury Harriers), Laura Chance (Westbury Harriers), Megan Hornung (Bristol & West AC), Rosie Hamilton-James (Westbury Harriers) and Hannah Jenkins (Porthcawl Runners).
The 2021/2022 John H Collins Gwent Cross Country League programme is set to visit Llandaff Fields, Cardiff, Parc de Pugh Brecon, Pembrey Country Park Llanelli, Blaise Castle Bristol and Singleton Park Swansea between Saturday October 16th 2021 and its conclusion on Sunday March 19th 2022.
The club look forward to welcoming athletes, spectators, officials and clubs to Pembrey Country Park on 4th December.