The cross country league season in Wales returns soon, starting with the British Athletics Cardiff Cross Challenge & John H Collins Gwent Cross Country League Round 1 combining in the Welsh Capital on Saturday 12th October.
Founded in 1997, the Cardiff Cross Challenge will start the 2019 / 2020 British Athletics Cross Challenge Series in October and lasts through to March with some exciting races anticipated. The races on 12th October will take place at Llandaff Fields in Cardiff just north of the City alongside the River Taff.
It will incorporate a full range of men's, women's and children's races and is open to runners of almost any age (from 9 right up to over 70) and always attracts many of the UK's top endurance runners. The course is marked to national standards and incorporates a mixture of flat fast running, and interesting woodland and riverside sections.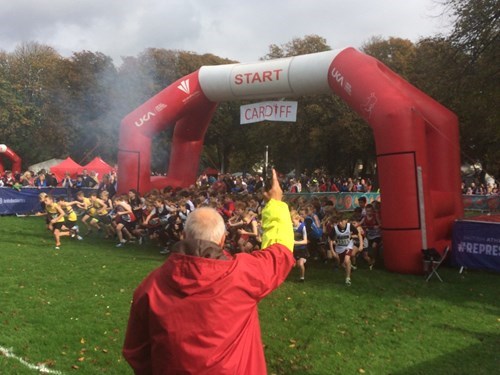 The newly named "John Collins Gwent Cross Country League" has now been going strong for numerous years, attracting athletes - juniors and seniors - from across South Wales and the South West of England. It is open to those trying cross country for the first time in the novices going through under 13, under 15, under 17/20 and seniors/masters, so there's a chance for everyone to get involved during the winter season!
All ages are welcome to compete and the club can enter unlimited athletes, with final entry sent in on the morning of the race. It is a good way of making new friends from other clubs. Last year, Carmarthen teams and individuals performed well winning a number of medals.
Incorporated into round 1 of 5 of the John H Collins Gwent League on 12th October are the West Wales trials to represent the region in the Welsh Inter Regional Championships at Brecon on Saturday 16th November. Selection letters for the U13 to Masters age categories will be distributed at the finish line. Having recieved the news from Welsh Athletics that the Inter Regional will be held earlier this year in the same event as the Welsh Inter-Schools Cross Country Championships, the selection race will be in Cardiff.
The West Wales Championships will still be held on home turf in Pembrey on 9th November with medals awarded to the first three from the West across the line.
If you would like to know more or to confirm availability, please contact the team manager; or speak to the coaches who can help you.
Team Managers:
Keighley John (GIRLS) 07890 289047
Kathryn Jones (BOYS) 07971 480430
TIMETABLE / AMSERLEN - Cross Challenge / John H Collins Gwent League openers 12/10/19
11:30 Under 11 Girls / Merched O Dan 11
11:40 Under 11 Boys / Bechgyn O Dan 11
11:50 Under 13 Girls / Merched O Dan 13
12:05 Under 13 Boys / Bechgyn O Dan 13
12:20 Under 17 Men / Bechgyn O Dan 17
12:45 Under 17 & 20 Women / Merched O Dan 17 a 20
13:10 Under 15 Girls / Merched O Dan 15
13:25 Under 15 Boys / Bechgyn O Dan 15
13:40 Senior Women & Masters / Menywod
14:25 Under 20 Men / Bechgyn O Dan 20
14:50 Senior Men & Masters / Dynion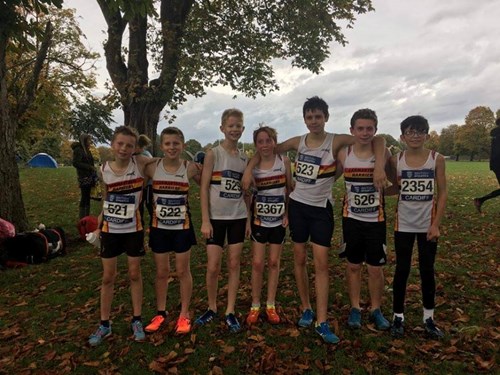 BRITISH ATHLETICS CARDIFF CROSS CHALLENGE & JOHN H COLLINS GWENT CROSS COUNTRY LEAGUE 1 - LLANDAFF FIELDS, CARDIFF - SATURDAY 12TH OCTOBER
TRAVEL AND PARKING / TEITHIO A PHARCIO
ENTER THE CARDIFF CROSS CHALLENGE (CLOSING DATE 6TH OCTOBER 22:00)
BRITISH ATHLETICS CARDIFF CROSS CHALLENGE WEBSITE
Looking ahead, Carmarthen Harriers have been delighted to host one of their own matches for the past three years at the magnificent Pembrey Country Park, with many of the runners describing it as one of the best courses of the year. We are pleased to announce that the second league match will head back to West Wales on Saturday 9th November organised again by the club and Carmarthenshire County Council. #
This will include the West Wales Championships where regional medals will be up for grabs to the top three in the under 13 and above categories.
The 2019 John H Collins Gwent Cross Country League programme is set to visit Cardiff, Pembrey, Bristol, Chepstow and Swansea between October and March 2020.