This Weekend (Saturday 12th September 2020) was planned to see the Welsh Athletics Road Relay Championships return in 2020 in one of the most popular events of the calendar year on the road.
Unfortunately the event has been cancelled in 2020 because of the COVID-19 pandemic but hopefully it will be back in 2021.
Here's a look back at the 2019 championship report when it was held in Carmarthenshire in September...
Y Penwythnos hwn (Dydd Sadwrn 12fed Medi) oedd fod i weld Pencampwriaethau Rhedeg Heol Athletau Cymru yn dychwelyd yn 2020 yn un o ddigwyddiadau mwyaf poblogaidd y flwyddyn galendr ar y heol.
Yn anffodus mae'r digwyddiad wedi'i ganslo yn 2020 oherwydd y pandemig COVID-19 ond gobeithio y bydd yn ôl yn 2021.
Dyma edrych yn ôl ar adroddiad pencampwriaeth 2019 pan gafodd ei gynnal yn Sir Gaerfyrddin ym mis Medi...
_________________________________________________________________________
SEPTEMBER/MEDI 2019: A Carmarthenshire country park hosted its latest sporting event in conjunction with Welsh Athletics and Carmarthenshire County Council, as Cardiff Athletics' Senior men and women teams won the double in one of many impressive team performances on the day.
For the third year in succession and 52nd running overall, Welsh Athletics organised the popular Welsh Road Relay Championships for all age groups in West Wales at the fantastic Pembrey Country Park on Sunday (15th September). Previously these races have been held in Llandow Circuit Track and Ynysgharad Park in Pontypridd.
Held around the grounds of Ski Pembrey in 2017, the races returned to the new National Closed Road Cycling Circuit and the surrounding parkland on a route that was traffic free and had some excellent views.
Teams arrived in Llanelli looking to come out on top and add their club name to the list of champions which goes back many years.
The park hosted the first leg of the Tour of Britain last September and was host to the finale of the OVO Energy Women's Tour back in mid-June on the very same turf.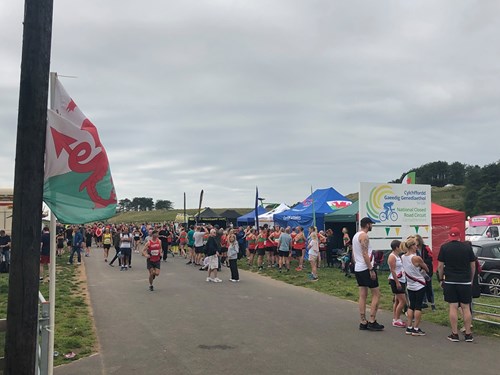 The event provided the chance for both established and up-and-coming endurance runners in Wales to compete in a competitive team format at the beginning of the autumn season. Races included a primary schools challenge, full junior programme, men's, women's and masters categories.
Making its first appearance at the Welsh Athletics Road Relays Championships was a Run Wales Relays where social running groups could take part in teams of three and sat outside of the championships programme. Prizes were on offer to the winning teams as well as some excellent spot prizes.
Distances varied by age group from 1,540m for the younger participants of the day up to 5,400m towards the latter stages of the programme with an out-and-back extension increasing the distance for older age groups as they headed to the far end of the course passing the Pembrey Saltings.
Claiming team titles in the junior age groups earlier in the day were Carmarthen Harriers, Maldwyn Harriers and several by Cardiff Athletics. Joining them on the podium too were Cardiff Archers, Newport Harriers, Swansea Harriers and Neath Harriers.
Local clubs Carmarthen Harriers and Pembrokeshire Harriers were on top of the podium following the respective boys' and girls' primary schools challenge.
Meanwhile, senior clubs were out in force once again as the likes of Swansea Harriers, Cardiff Athletics and others went head to head on the road. It was the Capital club who came out on top in 2019 in both men and women's gender with some impressive individual displays.
They were followed across the finish arch by Pontypridd Roadents AC and Aberdare Valley AC in the senior men whilst Swansea Harriers' A and B teams occupied second and third in the women's race.
Announced as gold, silver and bronze medallists across the senior and master categories (35+, 45+ & 55+) in the latter stages of race day were Cardiff Athletics, Pontypridd Roadents AC, Aberdare Valley AC, Swansea Harriers, 3M Gorseinon Road Runners, Port Talbot Harriers, Parc Bryn Bach Running Club, Les Croupiers, Llanelli AC, Neath Harriers and Brecon AC.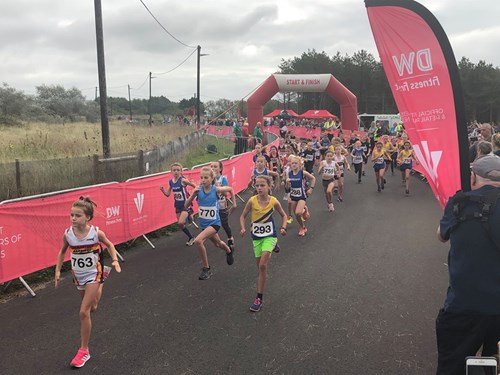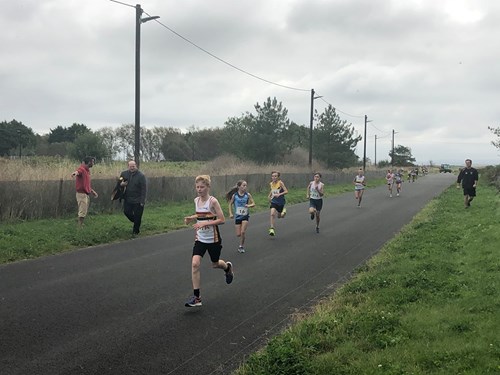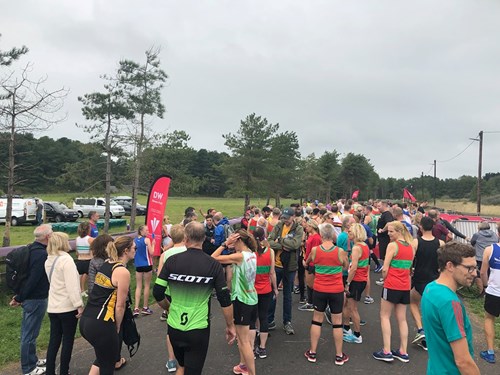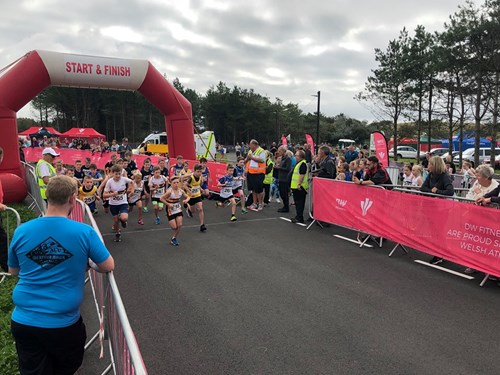 What a day it was 12 months ago at our local county park and we look forward to events like this returning to Pembrey Country Park and hosted by the club in the future.
Photos: Nathan Jones