This Weekend (7th November 2020) was scheduled to see Carmarthen Harriers Llandaff host the second fixture of the John H Collins Gwent Cross Country League.
Unfortunately, because of the ongoing COVID-19 restrictions over recent months, the event was cancelled in 2020.
Here's a look back at the 2019 event report when it was held at Pembrey Country Park 12 months ago...
Roedd y Penwythnos hwn (7fed Tachwedd 2020) ar fin gweld Harriers Caerfyrddin yn cynnal ail ddigwyddiad Cynghrair Traws Gwlad John H Collins Gwent.
Yn anffodus, oherwydd y cyfyngiadau COVID-19 parhaus dros y misoedd diwethaf, mae'r digwyddiad wedi'i ganslo yn 2020.
Dyma edrych yn ôl ar adroddiad digwyddiad 2019 pan gafodd ei gynnal ym Mharc Penbre 12 mis yn ôl...
_________________________________________________________________________
NOVEMBER 2019 / TACHWEDD 2019: 
Local Club, Carmarthen & District Harriers and Carmarthenshire County Council again worked in partnership to bring the John H Collins Gwent Cross Country League fixture back to the county of Carmarthenshire last November which saw almost 1,450 competitors take part over the ten-race programme. It returned to West Wales for the fourth year in succession.
With races featuring the under 11 athletes right up to the seniors and masters categories, runners of all abilities and experience, as well as a big turnout of spectators and coaches descended on Pembrey Country Park near Llanelli.
Competitors from over 30 clubs travelled from all corners of Wales including Pembrokeshire, Brecon, Swansea, Cardiff and Newport, and across the bridge from the South West of England such as Bristol and further afield.
This fixture was held just four weeks after the opening round at Llandaff Fields in Cardiff, where the league played host with round 1 of the British Athletics Cross Challenge series.
On a demanding course that showcased the counties park and the surrounding areas, the competitors aged 9 to 80 tackled fast grass sections, sand dunes, woods and paths with the course winning praise. Any mud was hard to find thanks to the excellent underfoot conditions with elements ideal for cross country running - early heavy rain giving way to showery and cool conditions for the event itself.
In addition to runners scoring points for their clubs, Pembrey also hosted the West Wales Cross Country Championships 2019 where regional medals were presented to the top three athletes from the region to finish in all races.
The action all got underway early on with the stars of the future kicking off the day's race day programme in the novice age groups. This was followed by the under 13, under 15 and under 17 and 20 races completing either small, medium or large laps. In the latter part of the afternoon, the Senior & Master Women were out on show with the Senior Men & Master Men concluding the day's racing and coming as no surprise, saw the biggest field go over the start line.
The Senior & Masters Women's race winner Alaw Beynon-Thomas (Swansea Harriers) returned to the venue where she ran her first cross country event.
In the corresponding age group, it was Morgan Davies who came out on top for the men ahead of Cardiff Athletics duo James Heneghan and Matt Edwards in 2nd and 3rd. This made it a Swansea Harriers double in the senior categories.
From a junior's point of view, approximately 640 youngsters were also in attendance competing and enjoyed the race day atmosphere from under 11 to under 20 level.
Claiming junior victories throughout the younger age groups were William Coles (Carmarthen Harriers), Henry Dawes (Newport Harriers), Seamus Robinson (Westbury Harriers), Lloyd Sheppard (Cardiff Athletics), Nathan Jones (Swansea Harriers), Estelle Lowe (Westbury Harriers), Laura Chance (Westbury Harriers), Megan Hornung (Bristol & West AC), Rosie Hamilton-James (Westbury Harriers) and Hannah Jenkins (Porthcawl Runners).
Photos: Nathan Jones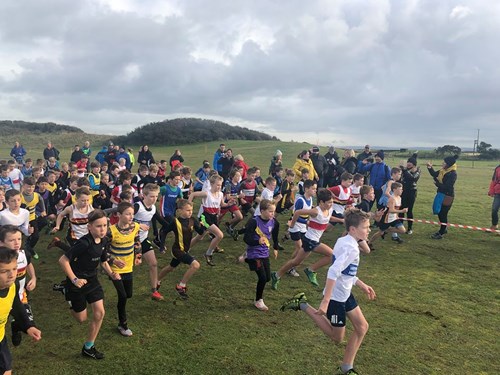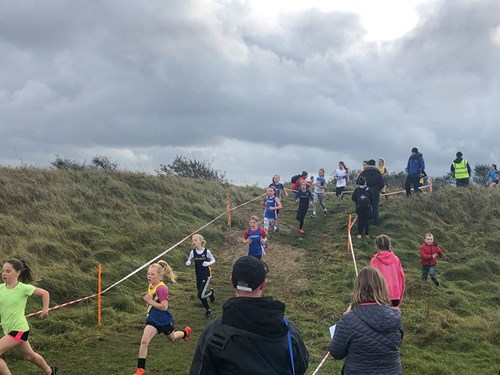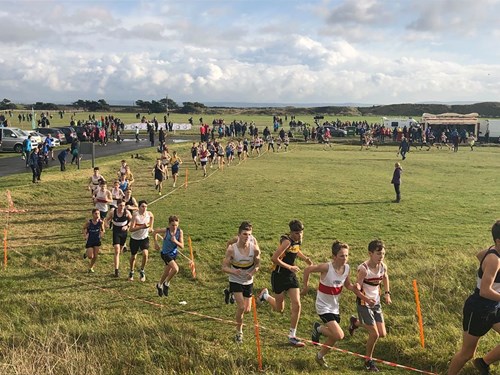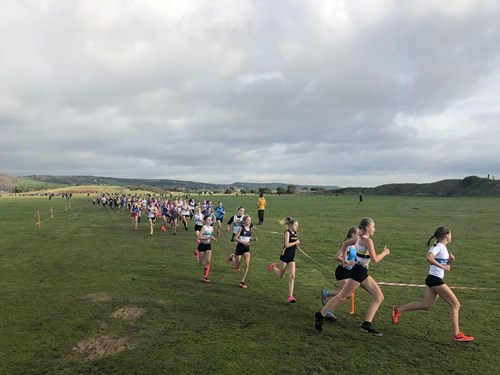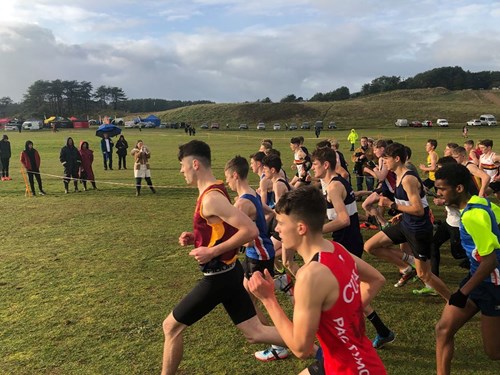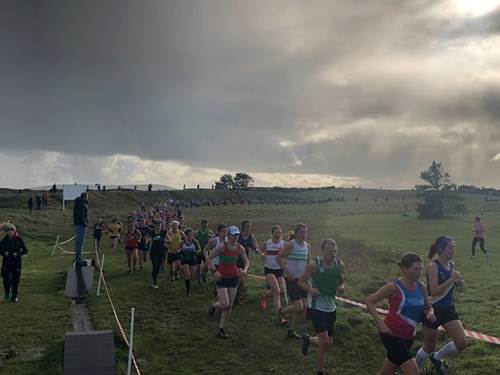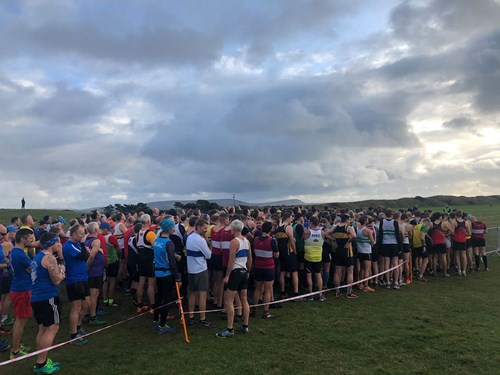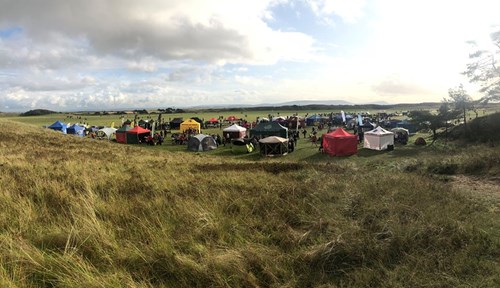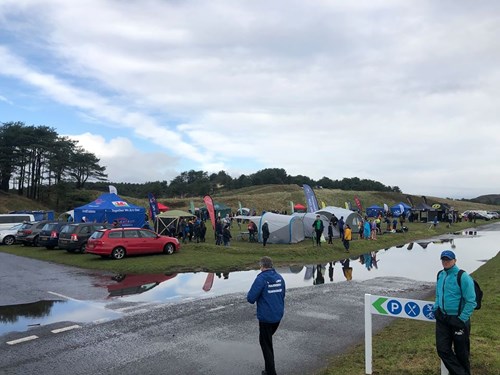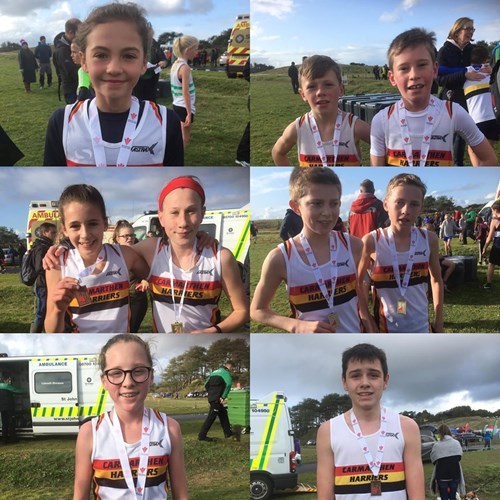 Here are the Carmarthen Harriers athletes who competed on home soil at last year's event at Pembrey. A range of ages from the novices, juniors and senior athletes turned out in big numbers which was great to see.
Novice Boys / Bechgyn O Dan 11: William Coles, Jac Jones, Tristan Warrender, Joseph Thomas, Ashton Williams, Jimmy Davis
Novice Girls / Merched O Dan 11: Amelia Williams; Jessica Norman; Esme Lynock
Novice Boys / Bechgyn O Dan 11: William Coles; Jac Jones, Tristan Warrender; Joseph Thomas; Ashton Williams; Alexandry Radulescu; Toby Anthony; Tom Morgan; Alex Hill
Under 13 Girls / Merched O Dan 13: Frances Mackie; Carys Wood, Ellie-May John; Bessy Hill
Under 13 Boys / Bechgyn O Dan 13: Iwan Thomas; Ifan Bowen; Macsen Toogood; Llyr Jones; Jake Lynock; Alex Coles; Daniel Warrender; Aron Hedd Jones; Tygan Davies; Liam Upton-Boorman
Under 15 Girls / Merched O Dan 15: Amy Greatrick
Under 15 Boys / Bechgyn O Dan 15: Zach Elvy; Steffan Davies; Scott Price; Jack Thomas; Brynmor Peters; Morgan Williams; Ellis Caddick; Rogan Cox
Under 17 Women / Merched O Dan 17: Tanwen Moon
Under 17 Men / Bechgyn O Dan 17: Dafydd Jones
Under 20 Women / Merched O Dan 20: Eva Edwards
Under 20 Men / Bechgyn O Dan 20: Iestyn Williams; Marcus Etheridge
Senior & Master Women / Menywod: Wendy Price; Kate Parker; Amanda Toogood
Senior & Master Men / Dynion: Guto Morgans; Jamie Best; Huw Davies; Jonathan Cox