It was a Super Saturday for Carmarthen Harriers members and parents as the John H Collins Gwent Cross Country League returned in South West England and back closer to home, the Carmarthen Harriers Bowling Christmas Party went to Xcel Bowling in Johnstown a few hours after the cross country concluded.
JOHN H COLLINS GWENT CROSS COUNTRY LEAGUE FIXTURE 3 - BRISTOL
Many of our Endurance athletes made one of the longest trips of the season on Saturday 7th December, where the third John H Collins Gwent Cross Country League match of the 2019 / 2020 went over the bridge to Blaise Castle in Bristol.
Just four weeks after Carmarthen Harriers hosted the second fixture at Pembrey Country Park between Burry Port and Kidwelly, the half way mark of the campaign arrived in the South West of England at the event hosted by Westbury Harriers who put on another great set of races.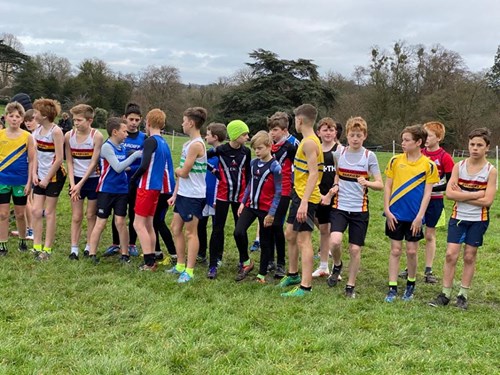 Competitors from over 30 clubs travelled from all corners of Wales into England including Pembrokeshire, Brecon, Swansea, Cardiff and Newport. There were big turnouts from the local clubs in the Bristol area.
The course provided a different test to those at Cardiff and Pembrey as athletes made their way around the perimeter of the Blaise Castle fields and woods before there was a grandstand finish opposite the play ground with good spectating views on the home straight.
The Novice Girls and Boys got the action underway shortly before lunchtime on Saturday and was followed by the other eight races in the under 13, under 15, under 17/20 and of course, the popular senior and master races which saw another bumper turnout of men and women from the majority of clubs affiliated in the league.
CARMARTHEN HARRIERS ATHLETE RESULTS...
Da iawn pawb a diolch i bawb wnaeth deithio i Friste...Well done everyone and thanks to all those who made the 200-mile round-trip to Bristol. There was a smaller turnout than previous matches, however there were some excellent high placings across several of the junior age groups.
The Novices, under 13 boys and under 15 boys in particular continue to fly high in the league table and hold onto top 5 spots going into the second half of the season.
Around half a dozen individual runners also are placed in the top 10 heading into rounds 4 and 5 at Chepstow and closer to home in Swansea where we hope to continue to see good numbers compete and put all the training during the winter to good use!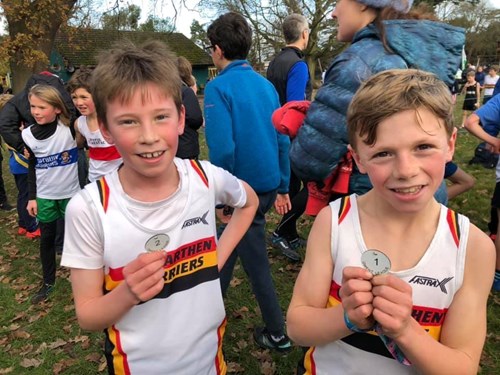 Check out the 3rd fixture results in full below:
Novice Boys / Bechgyn O Dan 11: 1 William Coles (5:45), 2 Jac Jones (5:50), 35 Tristan Warrender (6:41), 40 Jimmy Davis (6:50), 61 Toby Anthony (7:17)
Novice Girls / Merched O Dan 11: 2 Amelia Williams (6:25), 12 Esme Lynock (7:00), 31 Gwenan Jones (7:42)
Under 13 Boys / Bechgyn O Dan 13: 3 Macsen Toogood (8:29), 4 Ifan Bowen (8:31), 23 Jake Lynock (9:11), 30 Alex Coles (9:24), 36 Daniel Warrender
Under 15 Boys / Bechgyn O Dan 15: 1 Frank Morgan (13:49), 37 Jack Thomas (16:17), 49 Morgan Williams (17:08)
Under 15 Girls / Merched O Dan 15: 30 Amy Greatrick (18:29)
Under 17 Men / Bechgyn O Dan 17: 3 Dafydd Jones (18:42)
Senior Women / Menywod: 74 (F35) Kate Parker (31:07)
Senior Men / Dynion: 
The 2019/2020 John H Collins Gwent Cross Country League programme takes a break in the New Year until February 8th where there will be a new course at Chepstow Racecourse and a grand finale to the league at Singleton Park in Swansea next to the Mumbles seafront on the first day of March 2020.
John H Collins Gwent Cross Country League Round 3 - Bristol 07/12/19 RESULTS https://www.carmarthenharriers.co.uk/results/
CARMARTHEN HARRIERS BOWLING CHRISTMAS PARTY 2019 - JOHNSTOWN
Following some great social events over the past few years, club members and parents headed to the Xcel Bowling in Johnstown on Saturday evening 7th December. Held at the facility up the road from the athletics track, this year's Carmarthen Harriers Bowling Christmas Party returned as the festive celebrations got well underway.
It was great to see everyone having a great time, and also varying in ages from athletes joining the club lately to those who have been around for a number of seasons. The members enjoyed an hour of bowling, delicious food, arcade games and fantastic company.
It turned out to be another success and a great evening with around 30 of the athletes present at this busy time of the year. Many Thanks to Alison Thomas for her hard work in organising this event and all who came along. Thanks also to staff at Xcel Bowling for their excellent hospitality.
Here's some of our images from Saturday evening / Dyma rhai o'n lluniau o nos Sadwrn...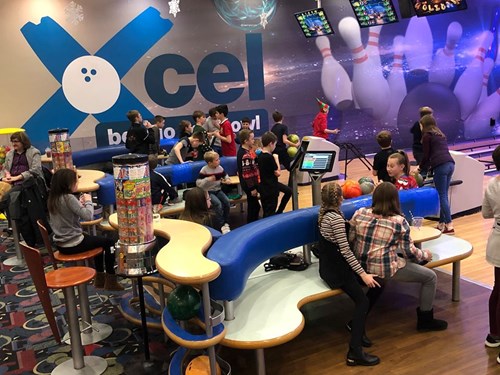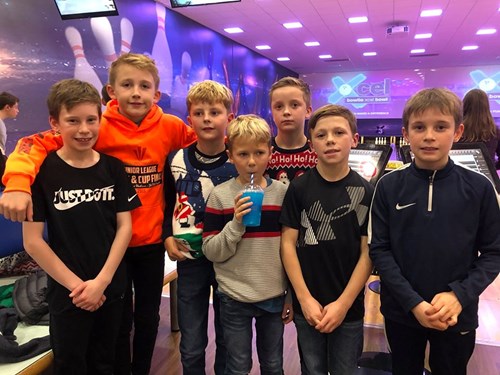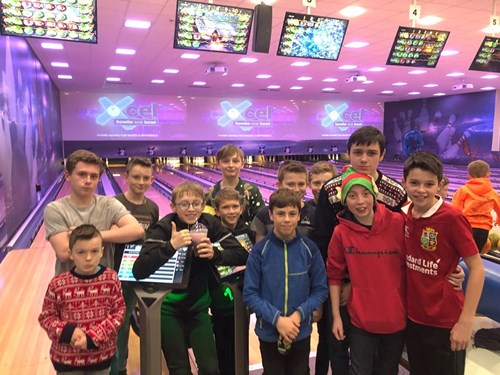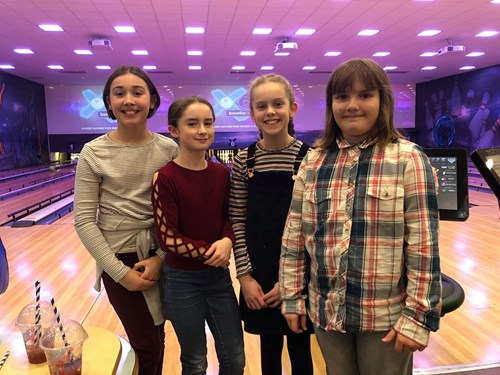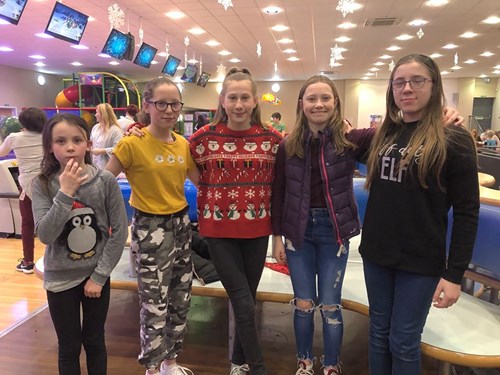 Cardiff Metropolitan University Christmas Classic Indoor Open Meeting 08/12/19: well done to both who went to NIAC on Sunday for this popular indoor fixture.
Iestyn Williams - 3,000m (9:04.72 PB)
Trystan Leech - 600m (1:30.77)