Nominations for the 2020 Welsh Athletics Awards have opened earlier this week and will close later in the month.
The 2020 Welsh Athletics Awards present a unique opportunity for the sport to honour and reward the great work of Clubs, Groups, Coaches, Leaders, Officials, Volunteers and Athletes across Wales at all levels.
At the Vale Resort Hotel when the awards evening were held in October 2019, Carmarthen Harriers were the recipients of the Welsh Athletics ' Junior Off-Track Club of the Year.'
There are 12 awards on offer in 2020.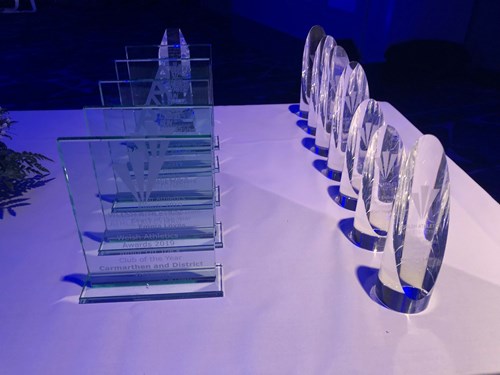 CATEGORIES:
Track and Field Club of the Year
Off-Track Club of the Year
Inspirational Club of the Year
Volunteer of the Year
Services to Club Development
Track and Field Official of the Year
Endurance Official of the Year
Coach of the Year (Performance)
Development Coach of the Year
Virtual Coach of the Year
Run Wales Group of the Year
Inspirational Run Leader Award
CLOSING DATE FOR NOMINATIONS: SUNDAY 29TH NOVEMBER @ 12:00PM MIDNIGHT