| | | | |
| --- | --- | --- | --- |
| Two YDL Premier Division Opening Fixtures at Swansea University in 8 days | | | |
Written by Nathan Jones
Sunday, 29 April 2018 19:39
The Youth Development League for under 17 and under 20 saw the first Premier South/West match held at home in Swansea University on Sunday, plus updates from Newport, Carmarthenshire and Millfield.
The UK Youth Development League upper age group made a welcome return on Sunday 29th April as over 20 matches took place across the South and North of the United Kingdom on this first weekend of the 2018 season. After the youngsters in the under 13 and under 15 age groups kicked off the lower age group league last weekend, including the premier match in Swansea where the home team took full advantage, this time round it was the under 17 and under 20 athletes who took to the spotlight in dry conditions.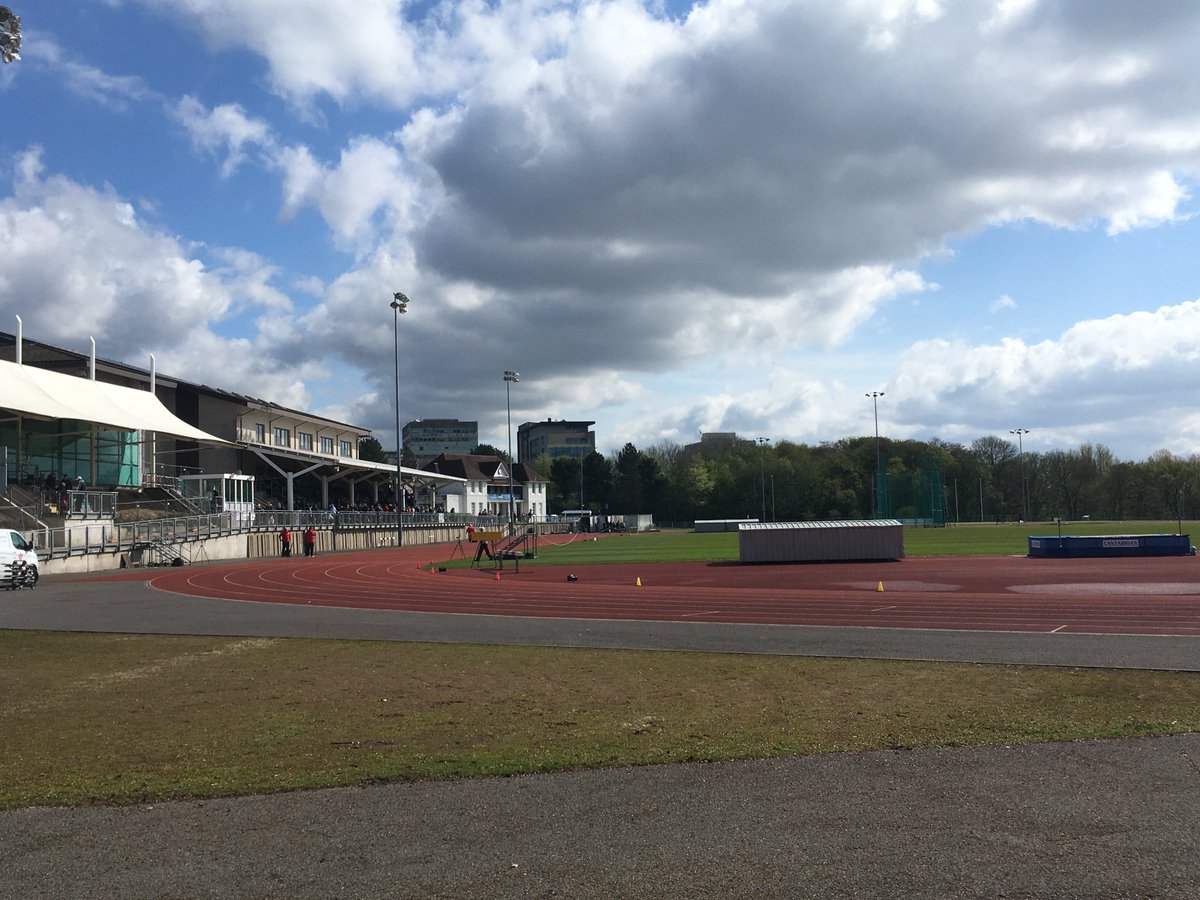 Following a very successful match at Carmarthen a couple of years back, the West Wales Regional Athletics Composite team as opening hosts welcomed five teams to the first match of the 2018 YDL Midland Premier South/West match at Swansea University Athletics Track.
Those wearing the black and red vest of the region were joined by their West Wales friends at Swansea Harriers as well as the Cardiff AAC squad just up the M4 motorway in the Welsh Capital. Cheltenham & County Harriers and two strong English composite teams - Team Avon and Team Devon & Cornwall made the long journeys across the severn bridge to compete at the fantastic facilities that is found in Swansea. Cardiff, Team Avon, and Team DC were involved in the regional final match at the end of the 2017 season while the other three clubs retained their place in this top division by finishing in the top three in the promotion match at Newport.
As in previous years, the West Wales team is made up of athletes consisting of Pembrokeshire Harriers, Carmarthen Harriers, Neath Harriers, Llanelli AAC and Sarn Helen Club members who have joined to create one team.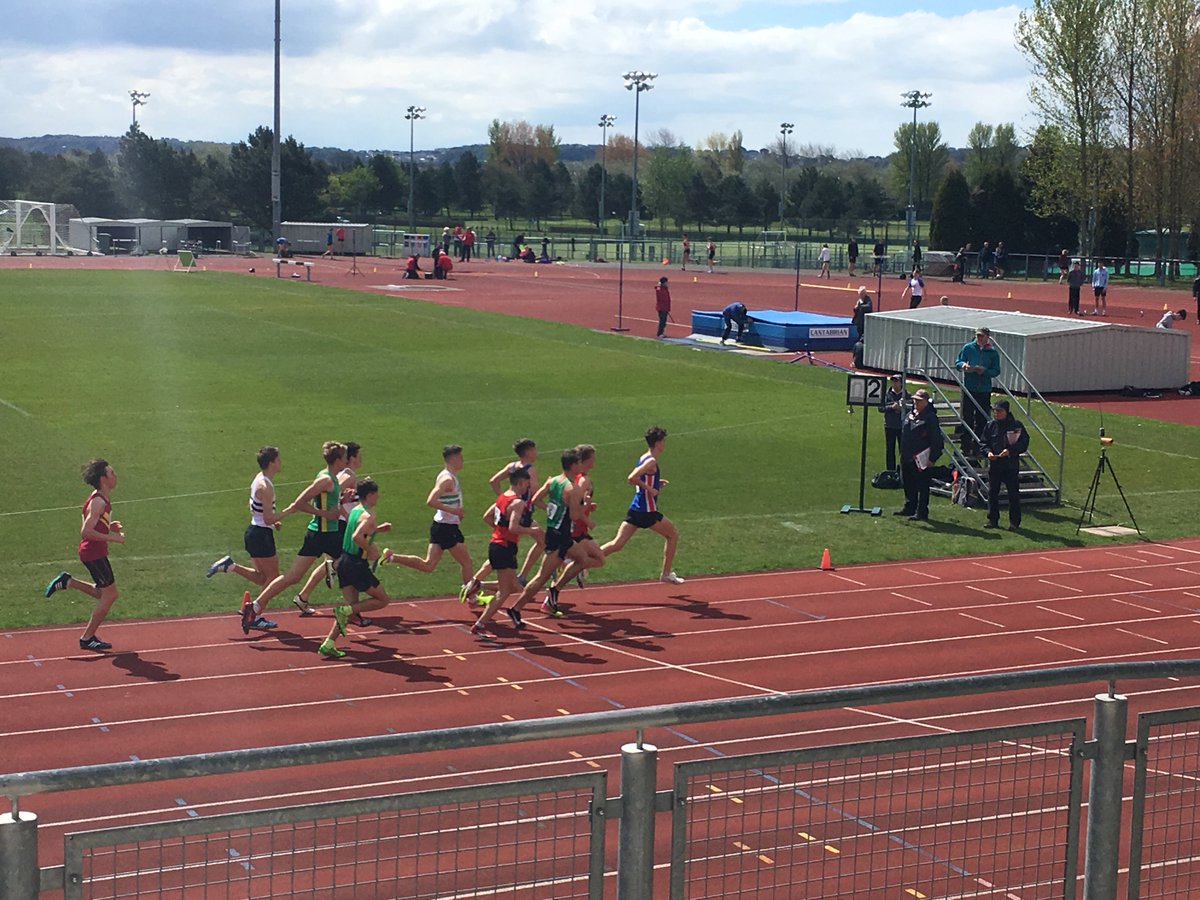 Team Managers Peter Walton, Joan Goldsmith, Rob Campion, Liz Rowland and Bethan Homer were busy weeks beforehand trying to get the best possible squad to compete locally and get the league season off to a good start.
Throughout the afternoon, some great track and field athletics performance and results was recorded with events featuring: sprints, middle distance, sprint and long hurdles, steeplechase, long jump, high jump, shot, javelin, discus, pole vault and hammer. Athletes were all aiming to make good starts to their new summer seasons with a number of news personal bests recorded this early on in the season.
Featuring a team of over 50, 14 Carmarthen members were amongst the West Wales squad in Swansea. Ben Thomas won the under 20 1500m (4:09:89) with Iestyn Williams in the same race winning the B event (4:21:13). Tomos Rees took victory in the under 17 men's 1500m (4:20:04) and Maddie Morgan scoring in the B race in the respective under 17 women's 1500m (5:46:64). Staying with the distance age groups, Thomas Jones was fourth in the under 20's 3000m (9:20:55) along with Trystan Leech (2:11) and Heledd Jones (2:51) scoring well in the 800m races.
Alicia Samuel ran 12:04 in the under 20 women's 100m comfortably, just outside her lifetime best. Siwan Jones-Evans clocked 46:34 in the under 17 women's 300m A string and Rhun Edwards was fourth in the under 20 men's 400m (56:12).
Meanwhile, there was plenty of representation over on the field. Ryan Thomas cleared a best of 1.55m in the under 17 men's high jump, Amy Evans threw a best of 27.37m in the under 20 women's javelin along with a 9.71m throw for Lauryn Davey in the under 20 women's shot put. Finally, under 20 Danielle Jones was in action in the shot and discus competitions, and came away with throws of 8.49m and 31.49m respectively.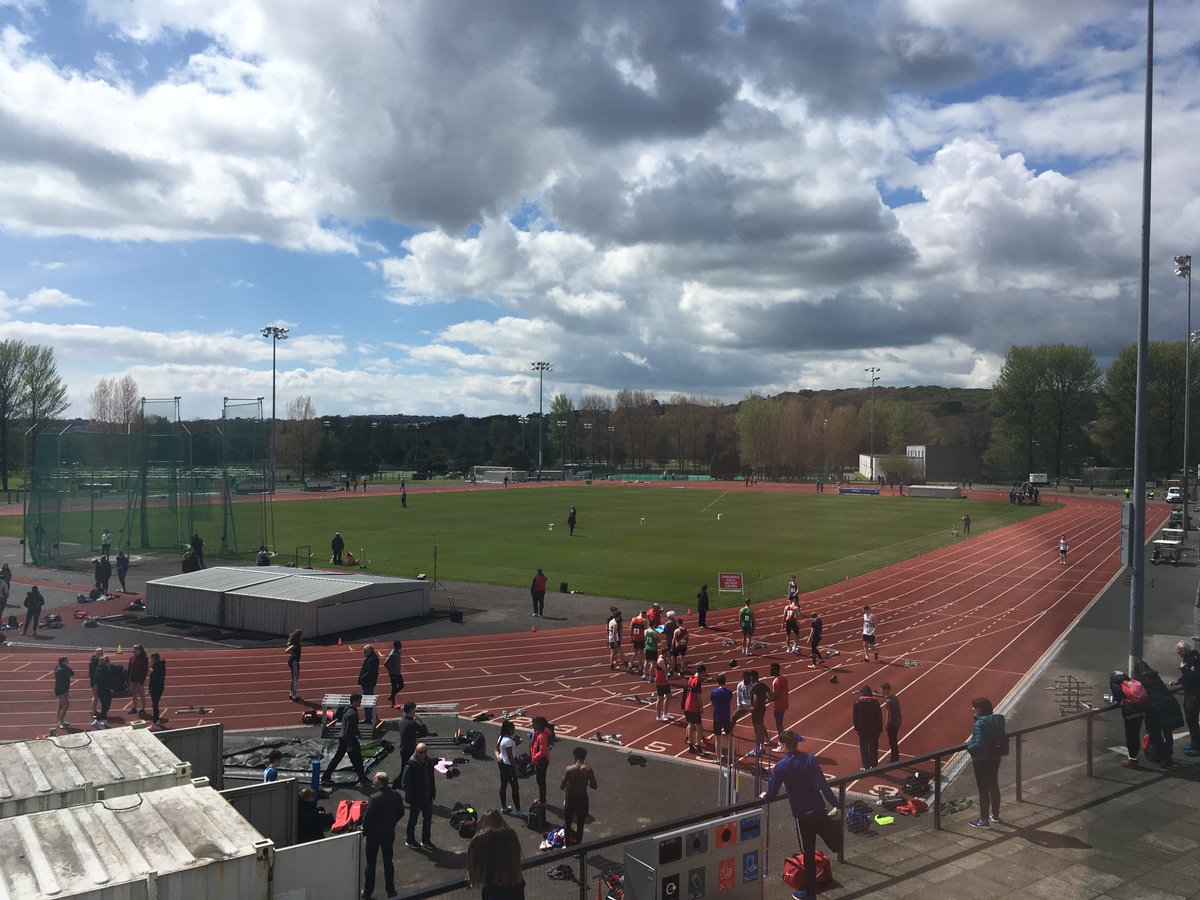 First round results:
1 Team Avon (724pts); 2 Cardiff AAC (607pts); 3 Team DC (577pts); 4 West Wales (559pts); 5 Swansea Harriers (441pts); 6 Cheltenham & County Harriers (433pts) Good luck to the region's athletes in the remaining fixtures!
UNDER 17 / O DAN 17: Dylan Phillips, Ben Whiting, Owain Lloyd Hughes, Joseph Reynolds, Jamie Phillips, Andrew Salmon, Sam Bird, Thomas Callard, Tomos Rees, Callum Campion, Rhys James, Ieuan Griffiths, Tyree Thompson, Ryan Thomas, Harry Davies, Alice Coughlin, Lauren Thomas, Medi Phillips, Niamh Roberts, Siwan Jones-Evans, Ffion Davies, Elinor Thomas, Heledd Jones, Alice Evans, Maddie Morgan. Cathryn Morgan, Flavia Jenkins, Grace Powell, Eloise Jenkins. Chloe Fox, Emma Hames, Bethany Moule, Nieve Jenkins
UNDER 20 / O DAN 20: Ceirion Hopkins, James Crooks, Rhun Edwards, Trystan Leech, Ben Thomas, Iestyn Williams, Thomas Jones, Ollie Wheeler, Aaron Osuji, Caleb Nicholas, James Tomlinson, Iwan Dugmore, Patryk Ganclerz, Alicia Samuel, Elin James, Olivia Michael, Lucy Omnet, Carys Jones, Rhiannon Phillips, Maddie Newton, Lauryn Davey, Danielle Jones, Catrina Davies, Sarah Watkins, Amy Evans, Jeri Lynne Grabham
There's another two matches to come in the premier South/West league at Cardiff International Sports Stadium (Sunday 27th May) and then down in Exeter (Sunday 1st July) hosted by Team DC. The fixture on the 29th July is to be confirmed, depending on where each of the teams finish in the league table.
YDL SWANSEA U17/20 PREMIER SOUTH/WEST PROVISIONAL RESULTS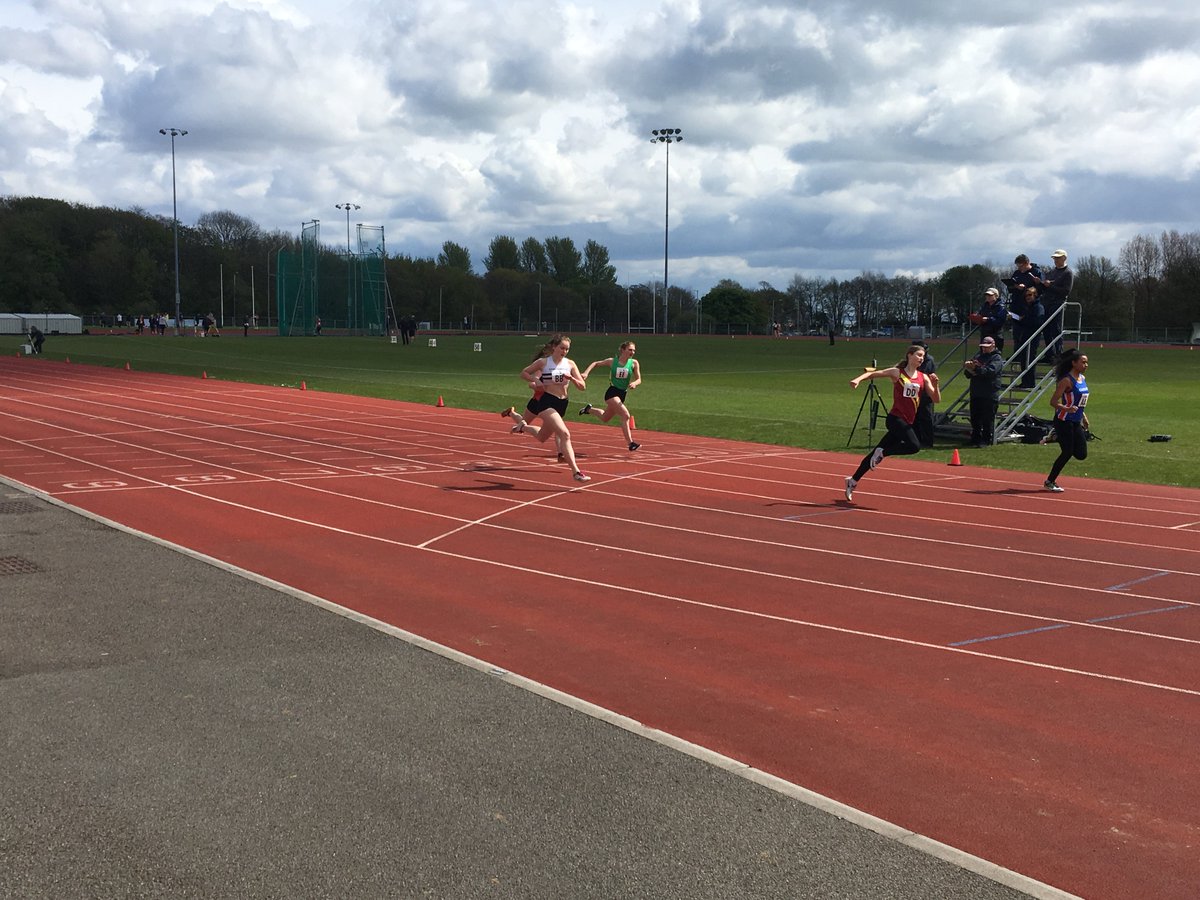 Elsewhere, in other results out and about:
- Vince Bailey headed to the Newport 26.2 Full Marathon which saw around 6,000 runners take to the streets of the city. Bailey's finishing time was 3:32:53.
- Over at the Tenovus Cancer Care Botanic 10K event in Llanarthne, Jack Tremlett finished as the 2nd overall male in 35:46 with Wendy Price taking the F35 win in 41:07 as first female home. Other results in this distance was third for Huw Davies in the M40 category (41:18) with David Holland (50:34) and Miranda Bowen (70:00) also taking part. In the 2.5K and 5K events Scott Price was the winning Youth Male in a time of 18:36 with Macsen Quick (11:03) and Mattea Morgan (29:35) claiming 3rd and 21st respectively in the 2.5K & 5K distances.
- Beca Roberts went to Millfield School over the weekend for the Somerset combined events taking part in the heptathlon (7 events held over 2 days) Competing in the under 17 age group, Beca was the leading Welsh contingent in 8th overnight after good performances in the Hurdles, High Jump, Shot and 200m totalling 2,241 points. On day 2, she continued where she left to compete in the long jump, javelin and 800m. Her finishing position was 7th and second Welsh with 3,549 points in her first heptathlon. This result takes her to second in the Welsh combined event rankings.