| | | | |
| --- | --- | --- | --- |
| Brecon Report: Schools' Big Day Out at Welsh Inter Schools Championships... | | | |
Written by Nathan Jones
Saturday, 18 November 2017 18:15
Club members went to Brecon on Saturday to represent their schools / club in the 41st staging of the Welsh Inter Schools & Colleges Cross Country Championships organised by Welsh Athletics and Welsh Schools.
This was the second time in seven days for several athletes to make the journey up the A40 following the Gwent Cross Country League a week earlier. Due to the course having played its part last Saturday, things didn't improve too much and it made conditions difficult underfoot which can only be described as heavy, muddy and wet after its use last weekend and the recent rain during the days leading up to the big schools' event.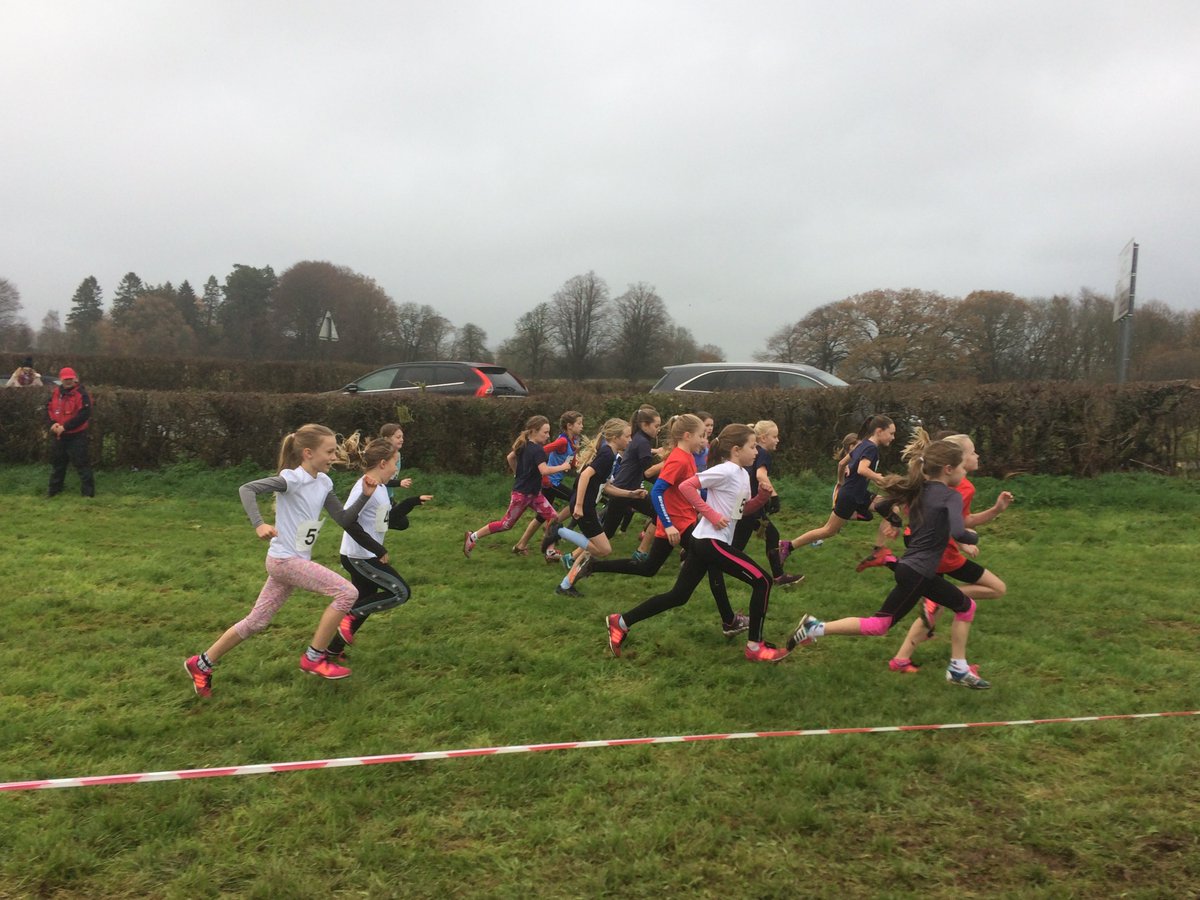 Around 90 schools and colleges were entered and represented in this annual event from across the whole of the eight districts in the Welsh region, which again incorporated the Welsh Colleges Championships. Medals were presented to the podium winners & winning teams which consisted of four school athletes in a scoring team.
For those looking ahead to the next few months, this fixture presented the first serious test of the winter season with the top athletes getting their first opportunity to catch the selector's eye with the beginning of the "road to London"; with places in next April's London Mini Marathon up for grabs. The Inter Regional and Welsh Cross Country Championships provide the other chances for athletes to shine and secure themselves a place on the start line in 2018's prestigious event on the roads of the Mall and Buckingham Palace.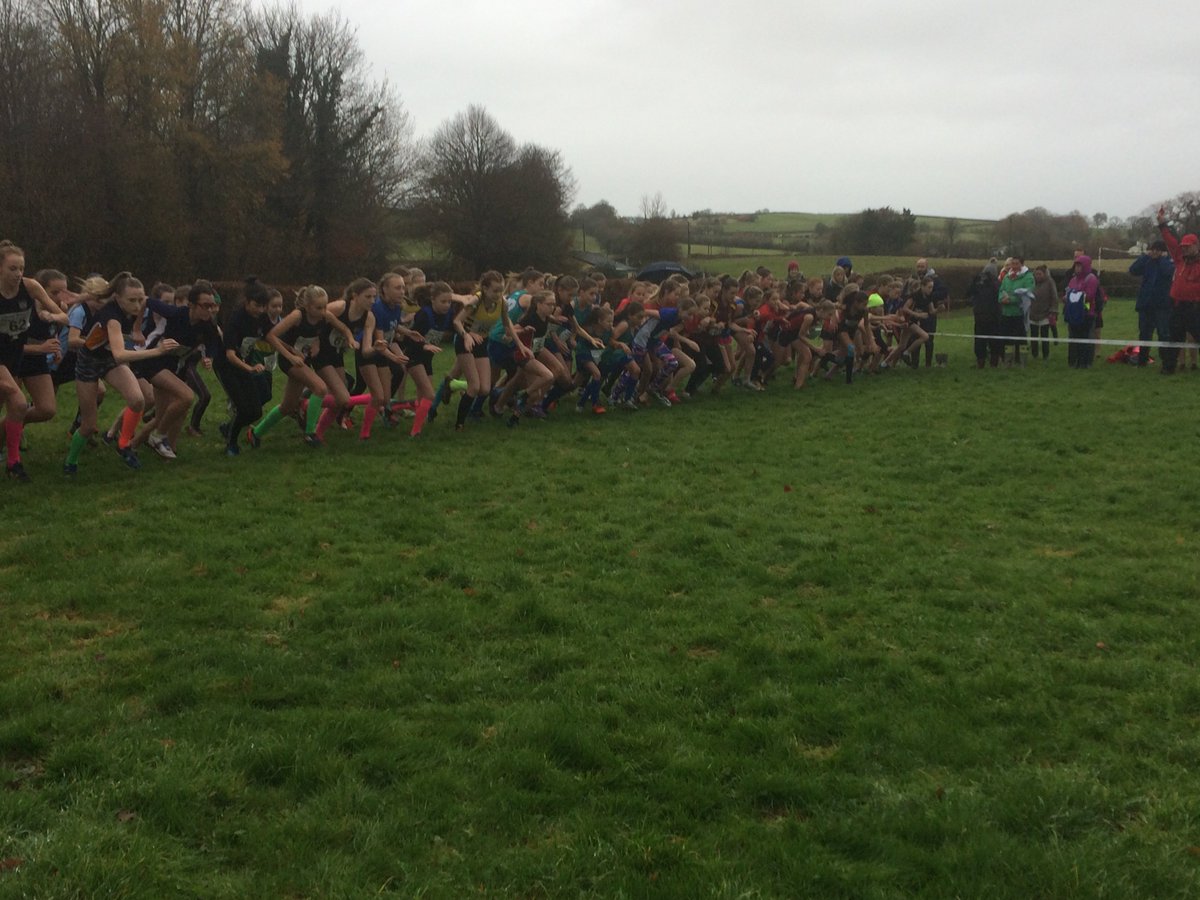 Dyfed Schools Round-Up / Newyddion Ysgolion Dyfed:
Primary School Races: The day started in its usual format with a series of development Primary school challenge races for those in years 5 and 6. After a storming start in the opening few races at school and club level, it was no surprise to see a good number of Carmarthen Harriers athletes head to Mid Wales to get involved before the main championships got underway shortly after 1pm. In total, the group of 13 came away with three team medals and seven individual awards.
Nearly 100 runners were pre entered before the day with an improving number of athletes getting involved here. The first race, the year 5 girls saw the Harriers one short of a complete team however the two ran brilliantly to finish in the top 10 - Nia Seren Thomas was 6th (3:51) and Ellie-May John in 9th (3:55). Llanelli's Amelie Campion, representing Ysgol Brynteg was 11th in the same race (4:00)
The first set of individual and team medals came from the year 5 boys who battled well to finish strongly. Liam Upton-Boorman won the overall race (3:16) with Aron Hedd Jones picking up the silver just a second behind (3:17). James Sloyan's 5th place and Alex Coles' 8th position helped the team win the team category with a low score of 8 points, a difference of 15 from their nearest rivals.
In the year 6 girls' age group, it was a one-two result thanks to the improving Erin Morgan (3:15) and Frances Mackie (3:17). The duo were side by side with a Blaenau Gwent athletes for the majority of the race but were able to pull away in the closing stages with Morgan just having the edge. In addition, more success came from Carys Wood (3:34) and Bessy Hill (3:40) who were 5th and 6th respectively.
Race of four of four, year 6 boys was also a close one with the Harriers securing a 1,2,3. The lead changed hands several times throughout the 1400m course but it was Ifan Bowen (3:08) who had the legs to win gold with Iwan Thomas (3:12) and Jake Lynock (3:12) also coming through together across the line for a clean sweep of individual medals in the final age group. Gelli Aur's Finley Bruce was eighth in this race too (3:29).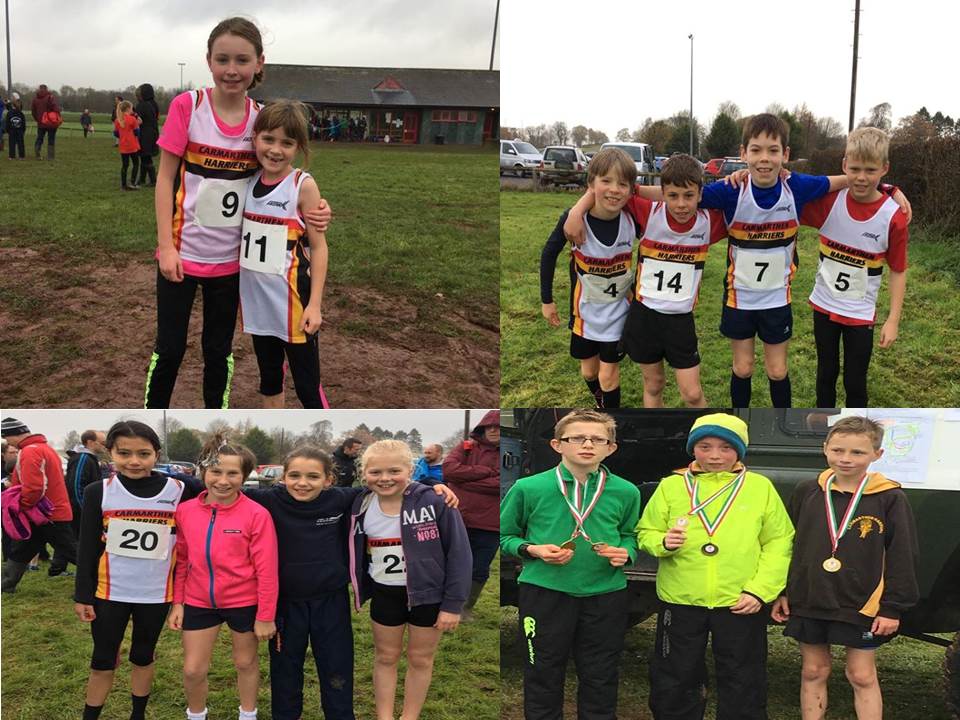 13:15 Under 13 Girls / Merched O Dan 13 (year 7 & 8) - 13:30 Under 13 Boys / Bechgyn O Dan 13 (year 7 & 8)
This age group coming as no surprise saw the most number of athletes compete in including an 86 in the boys. The first Harrier over the line in the girls race was Amy Greatrick (QE High) who led her school team to 5th position overall with 11th (12:42) with the rest being fellow training partner Keira Carmody 33rd (13:43) Amber McIsaac 46th (14:28) and Bethany Davies 55th (14:46). Faye Jones representing Bro Pedr school came in 73rd place (17:58).
Other Dyfed Schools athletes U13G: 15 Grace Griffiths (Tasker Milward 12:57); 17 Amy Tucker (St John Lloyd 13:03); 24 Ella Wintle (Preseli 13:13); 25 Lucy Wintle (Preseli 13:17); 51 Ella Forster (Preseli 14:36); 56 Jessica Jones (Bro Pedr 14:53) and 72 Simon Randall (Bro Pedr 17:58)
Frank Morgan (Bro Myrddin) was the pre-race favourite at the beginning of the under 13 boys and didn't disappoint. Morgan took control of the pace at the front early on and ran alongside a runner from Dyffryn Conwy for the majority of the first half before pulling away on the last lap to finish with a 10 second difference (10:27) from his opponent. Middle distance athletes Scott Price (Bro Dinefwr 11:35) and Jack Thomas (QE High 11:41) entered the finishing straight at around the same time in 16th and 20th placing's. Steffan Davies (Bro Myrddin 12:37) was the next in at 42nd.
Other Dyfed Schools athletes U13B: 7 James Price (Tasker Milward 11:13); 15 Rhys Llywellyn (Tasker Milward 11:30); 33 Rhys Williams (Bro Pedr 12:11); 35 Iwan Wilson (Y Strade 12:15); 39 Morgan Lloyd (Bro Myrddin 12:26)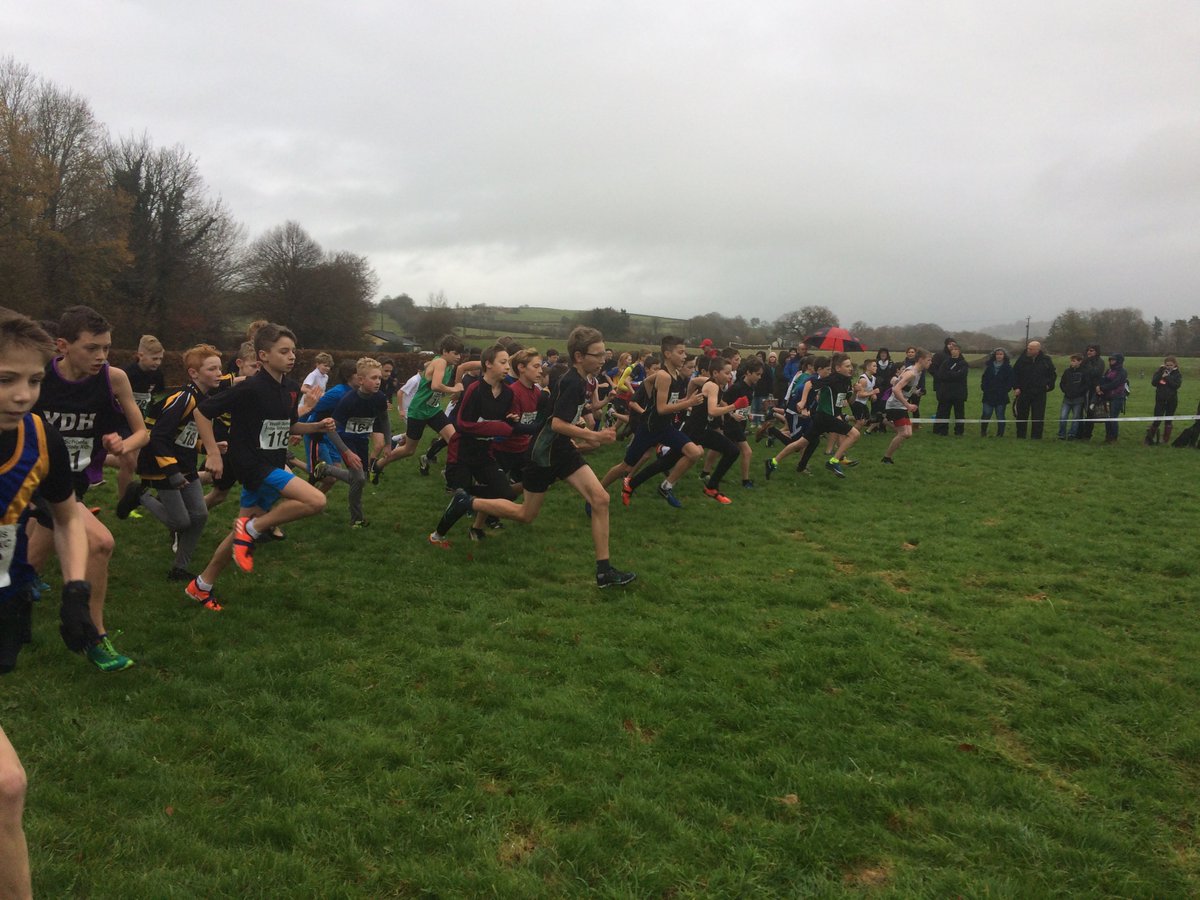 13:45 Under 15 Girls / Merched O Dan 15 (year 9 & 10) - 14:10 Under 15 Boys / Bechgyn O Dan 15 (year 9 & 10)
As the rain continued, four Dyfed athletes were in action in the third race of the programme. Daisy Thompson (Bro Myrddin) was another previewed as expecting to be up with the leaders and went to form. Thompson went for it from the off and consolidated her second place around the course coming in runner up (14:53). Her training teammates Phoebe Davis (Bro Dinefwr 15:38) and Siwan Jones-Evans (Bro Dinefwr 17:01) were also in the mix with top 20 finishes in 8th and 15th respectively.
Other Dyfed Schools athletes U15G: 18 Kasia Cook (Llandovery College 17:15)
Eight athletes from the district contested this one with many top athletes involved looking to make an impression early on. It was Liam Edwards (Bro Myrddin) who got over the line first (16:47) just ahead of his schoolmate Dafydd Jones (Bro Myrddin 16:54) who continue to improve race by race. The third Harrier home to run well was Jac Chapman (Dyffryn Aman 19:28) in 43rd.
Other Dyfed Schools athletes U15B: 15 Cian Harries (STP 17:13); 21 Sam Bird (Bryngwyn 17:54); 23 Jac Hockenhull (Henry Richard 18:03); 38 Ieuan Griffiths (Bryngwyn 18:49); 63 Jack Caulkett (Bro Pedr 21:07)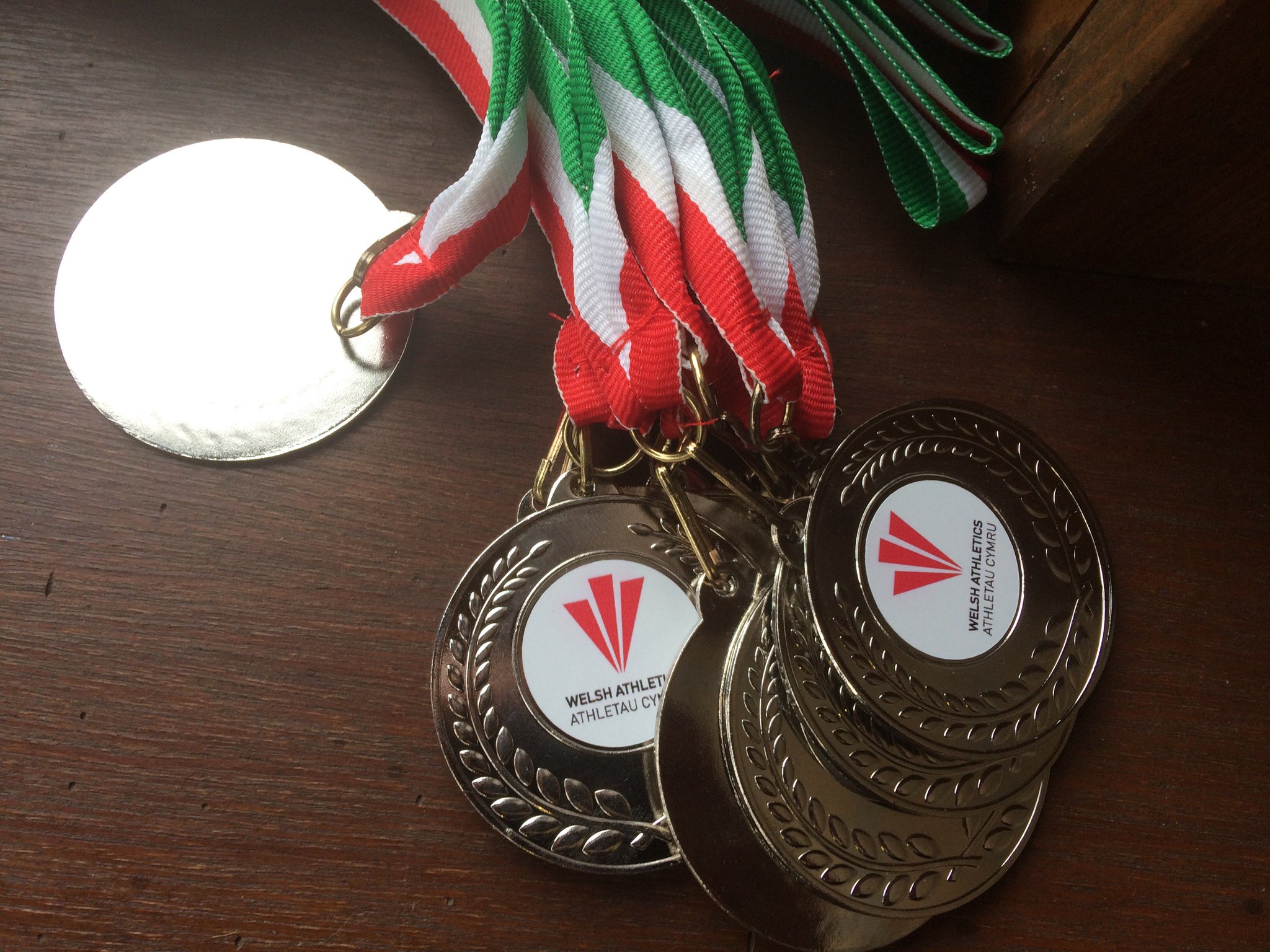 14:35 Senior Girls / Merched Hyn (year 11-14) - 15:00 Senior Boys / Bechgyn Hyn (year 11-14)
The Senior Girls event was the penultimate race of the afternoon with the girls taking on the same course as the above boys. Eva Edwards (Bro Myrddin 19:52) had a fine run to finish in 7th position (19:52) and she was followed by Ellie Kiff in 10th (Bro Dinefwr 20:16). Cerys Davies (Bro Myrddin 21:26) and Grace Page (Bro Pedr 22:33) battled well to secure placings of 15th and 19th.
Other Dyfed Schools athletes SG: 13 Sioned Wallwork (Penweddig 20:42)
In terms of entertainment for the spectators, the best was left until last...the Senior boys had to contend with the worst of the wet, muddy conditions on the course as they ran 3 laps. From the start, it was obvious that a group of nine wanted to take control and run side by side and not take control until the final part of the race. The group continued together until Ben Thomas & Ryan found the correct time kicked on. Thomas (Y Strade) had enough left in the tank to stride out in the final few metres to comfortably win the senior's race (20:14)
Other Dyfed Schools athletes SB: 32 Callum Campion (Bryngwyn 23:43); 44 Dylan Skym (Penweddig 26:01)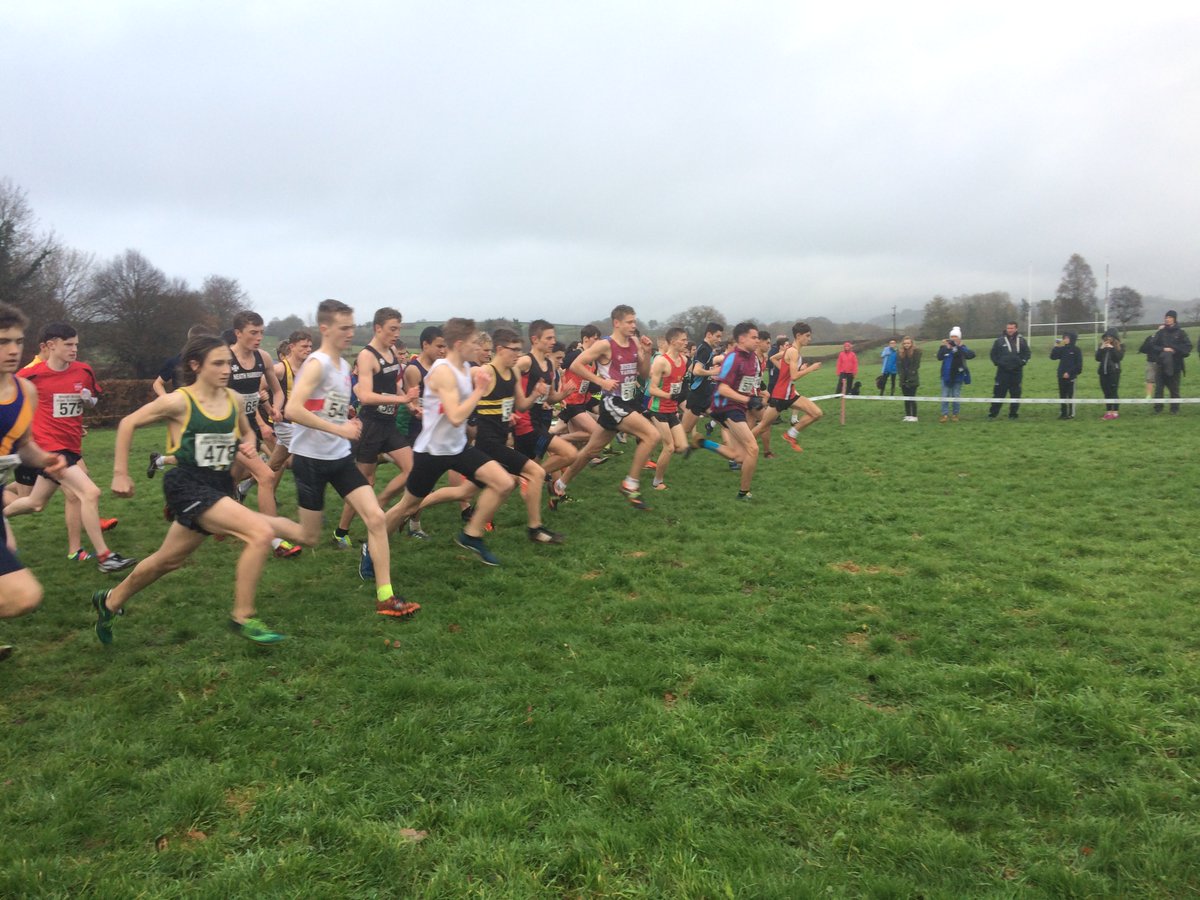 Well done to everyone who took part on Saturday. Da iawn i bawb wnaeth cymryd rhan Ddydd Sadwrn. In addition, many thanks to all the officials and volunteers who worked hard during the day in front of and behind the scenes. It's now onto the Welsh Inter Regional championships before the Christmas break back in Penlan on Saturday 9th December. More Photos at https://www.facebook.com/CarmarthenHarriers/
LIVE RESULTS / CANLYNIADAU BYW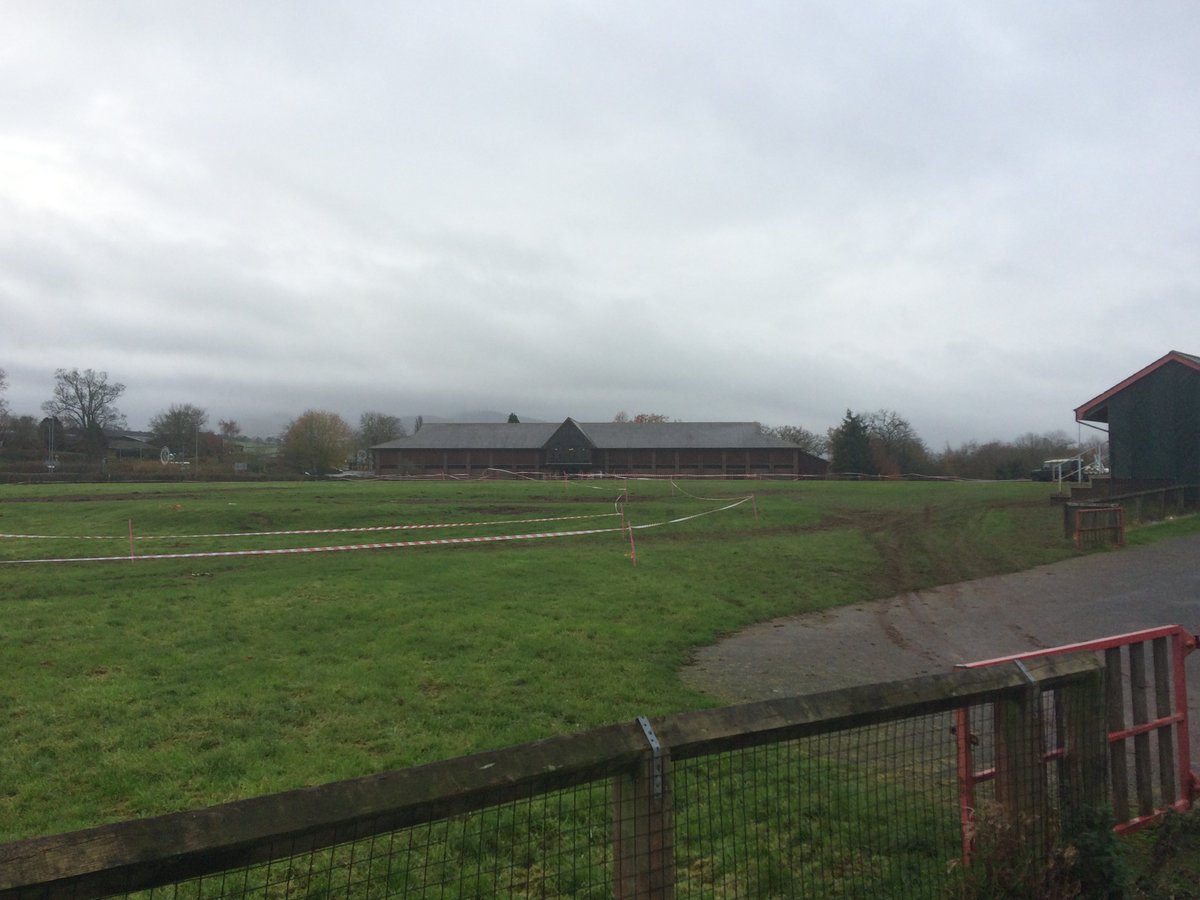 Sospan Road Runners MT10 involving 485 finishers @ Pembrey: Jack Tremlett 1:00:55 3rd M35; Jo Bowes 1:22:01 3rd F45; Gill Edwards 1:32:55 F45