| | | | |
| --- | --- | --- | --- |
| Carmarthenshire Primary School children compete in their hundreds in 2017's edition... | | | |
Written by Nathan Jones
Thursday, 21 September 2017 21:35
Following the successful Welsh Road Relay Championships at Pembrey Country Park last weekend, attention next turned five days later down the A484 to Carmarthen and the United Counties Showground in Nantyci. This was the second big hosting event of a busy week for members and runners of Carmarthen Harriers in a short period of time.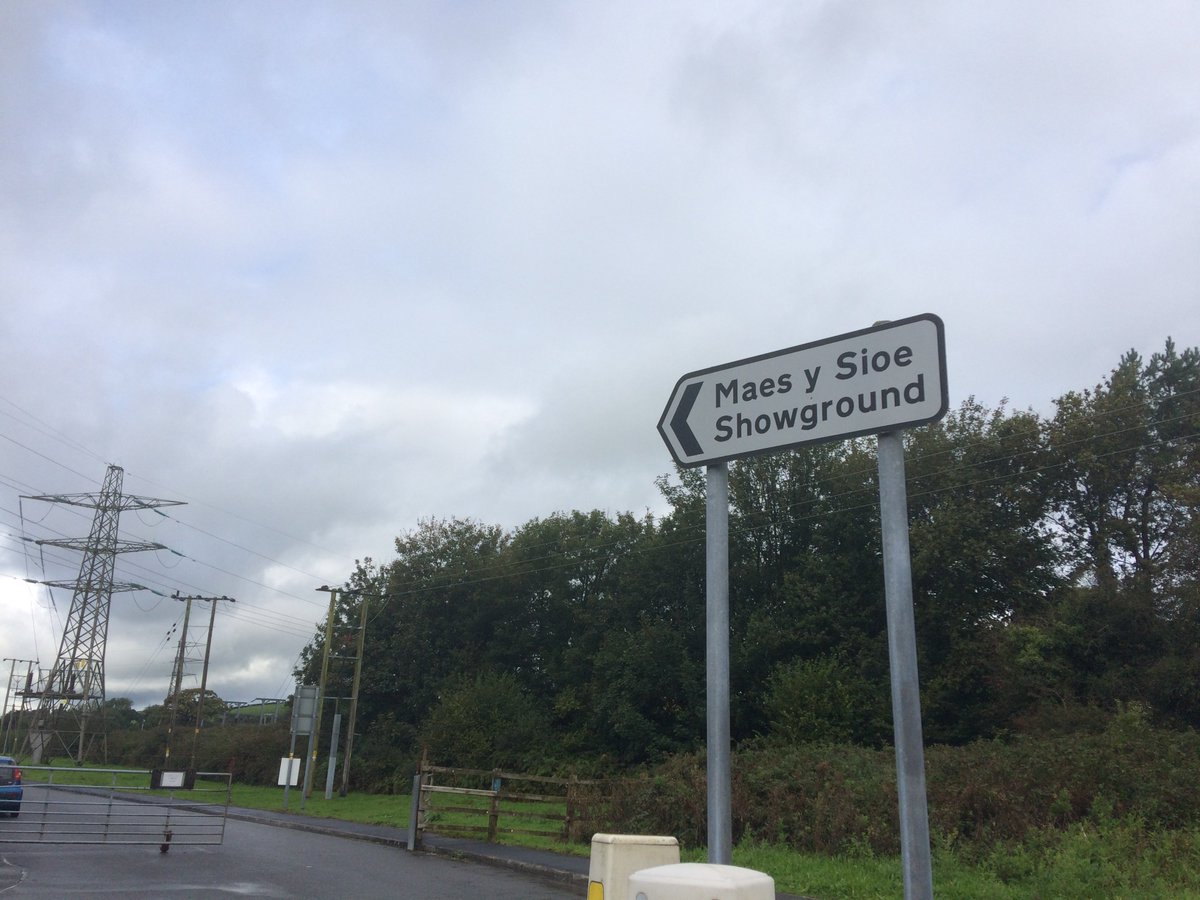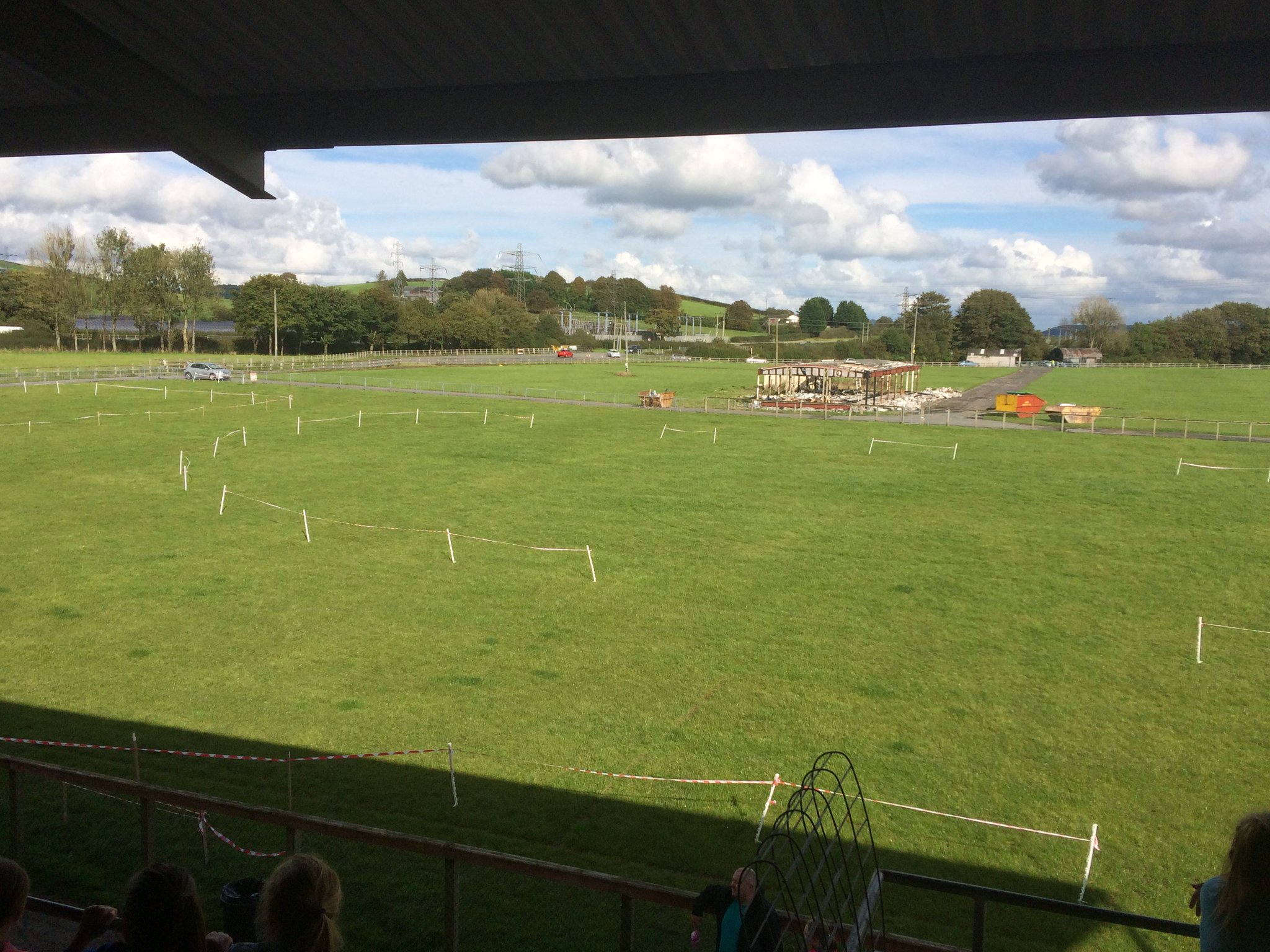 The cross country season in West Wales got off to a flying start with another fantastic turn out for the 2017 Carmarthenshire Primary Schools Cross Country Championships held on Thursday Evening (21st September). The competition was again organised by the Chairman of Carmarthen Harriers and the meeting announcer, Hedydd Davies who has continued to do for the last 30 years since it was introduced.
The Carmarthenshire Cross Country Championships was once again sponsored by McDonalds. The partnership between Carmarthen Harriers, Carmarthenshire and Dyfed schools continue to grow and has already resulted in Carmarthen Harriers being awarded with the Welsh Athletics Partnership Award a number of times over the past few years, including in 2016 for its partnership with McDonalds.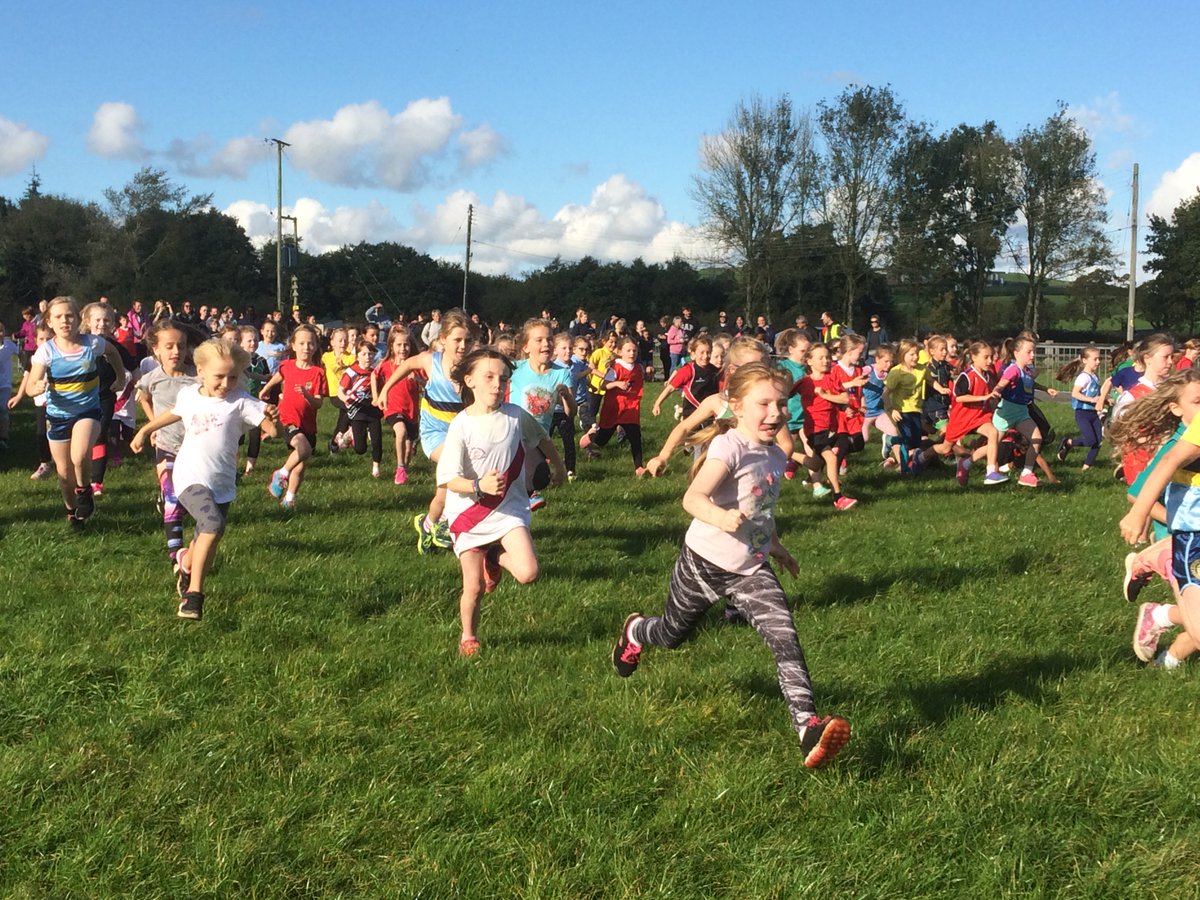 With continuous heavy rain throughout the day on Wednesday and Thursday morning, the event could have been in doubt at one stage however, with the conditions clearing from the South West during early afternoon, this enabled the championships to go ahead as planned. Due to the bad weather, organisers had to shorten a part of the course due to its original section being flooded after the overnight conditions.
Just in time for the start of the races, despite the ground still being rather wet, the sun and the warmth had made a welcome appearance and stayed throughout the championship duration, attracting hundreds of people - athletes and spectators to its annual venue in Nantyci on the outskirts of the town.
Once again, Carmarthenshire schools supported and competed in their numbers in what is now one of the biggest and most attended sporting events in the county.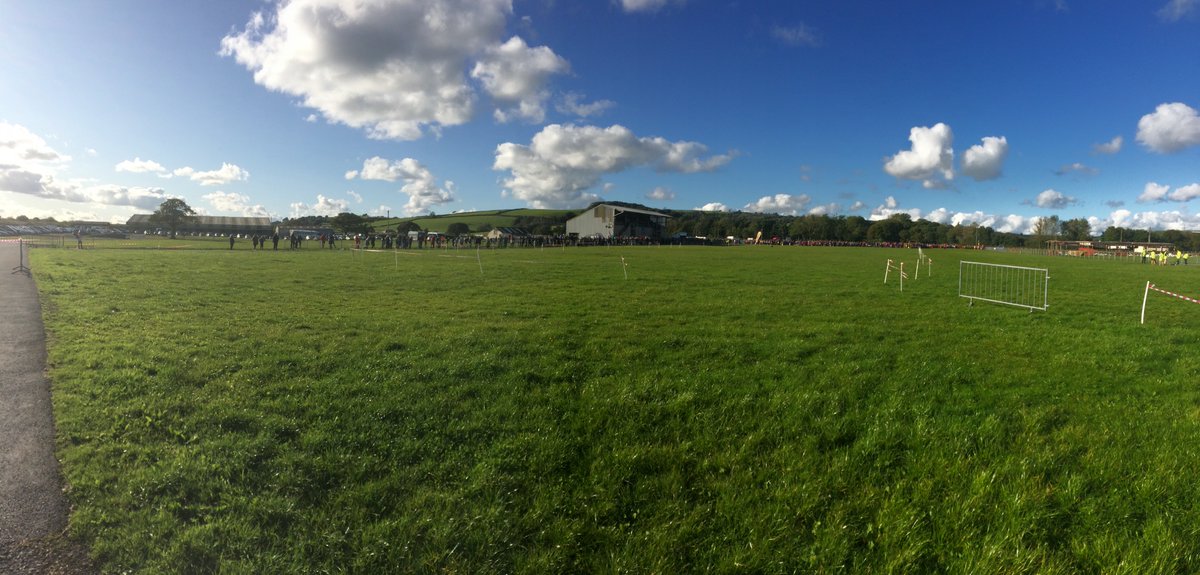 More than 30 schools were represented in the two-hour programme and between the eight races, a large number of around 1,100 children took part. While some were competitive, for many others it was also an opportunity for young runners from across Carmarthenshire to get involved alongside their friends in a family event, gaining experience at the same time. Year 3 athletes in particular, got their first taste of a proper competition and able to watch the upcoming future athletics stars in action.
Number of Finishers / Nifer wedi Gorffen:
Year 3 Boys / Bechgyn Blwyddyn 3: 155
Year 3 Girls / Merched Blwyddyn 3: 136
Year 4 Boys / Bechgyn Blwyddyn 4: 153
Year 4 Girls / Merched Blwyddyn 4: 145
Year 5 Boys / Bechgyn Blwyddyn 5: 143
Year 5 Girls / Merched Blwyddyn 5: 122
Year 6 Boys / Bechgyn Blwyddyn 6: 125
Year 6 Girls / Merched Blwyddyn 6: 119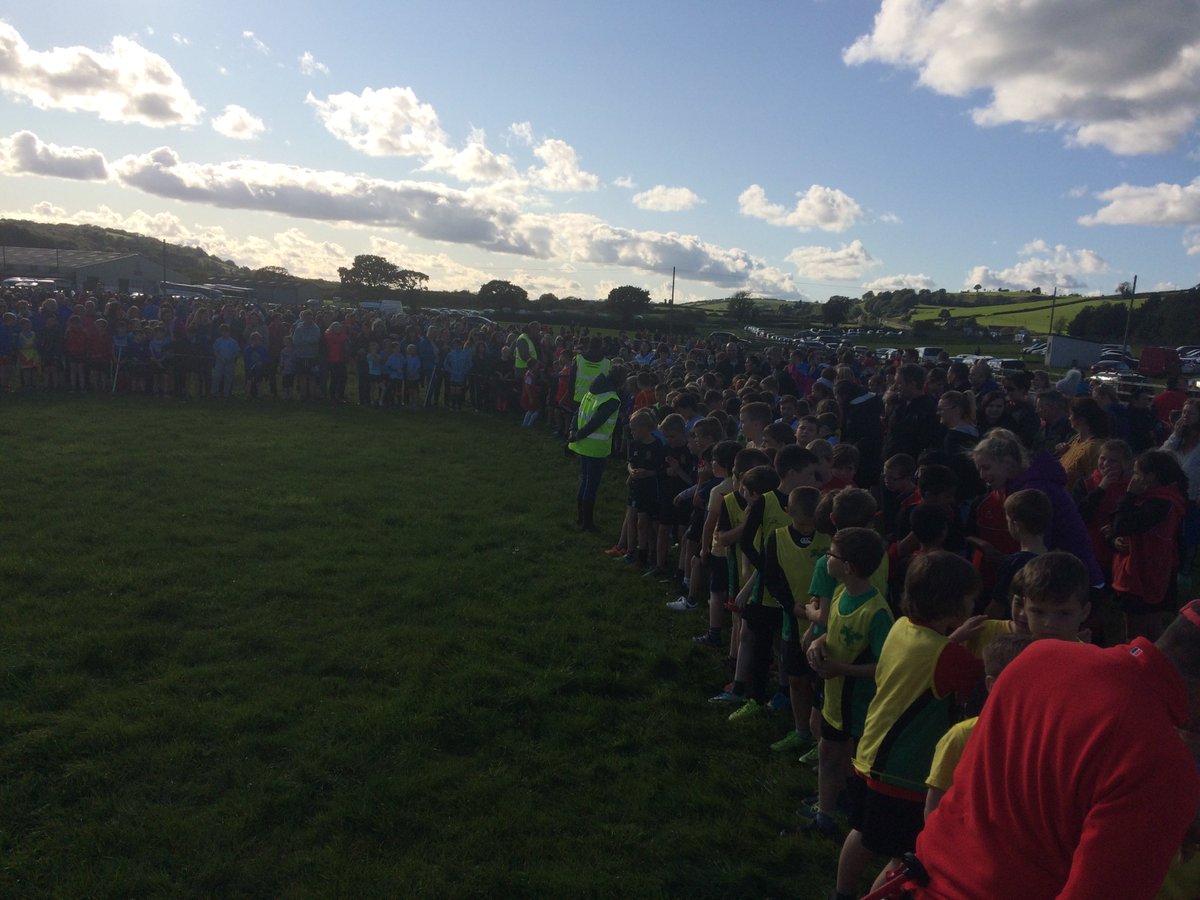 The course was split into two - year 3 and 4 ran 2 big laps while the year 5 and 6 children completed 1 small and 2 big laps, with the route ideal for families and friends to spectate and support, as it was all on the big field in front of the stand.
Runners were in good company, led at the front and back by Harriers middle distance athletes: Archi Morgan (U17), Frank Morgan (U13), Dafydd Jones (U15), Jack Thomas (U13), Iwan Glynn (U15), Tomos Rees (U17) and Ben Thomas (U17). Each one did an excellent job encouraging and supporting those behind the winners to succeed by crossing the finish line.
The first of the races started with the young years 3 at 4.30pm, with the other seven races taking place at 15 minute intervals. The presentation of the 110 medals were made shortly after at 6.00pm.
Medals were presented to the first 10 individuals and the first three teams by the following guests who attended as special guests: Irfon Jones (Chairman of Carmarthen County Council), Gareth Morgans (Acting Director of Education Carmarthen) and Emlyn Schiavone (Deputy Head Mayor).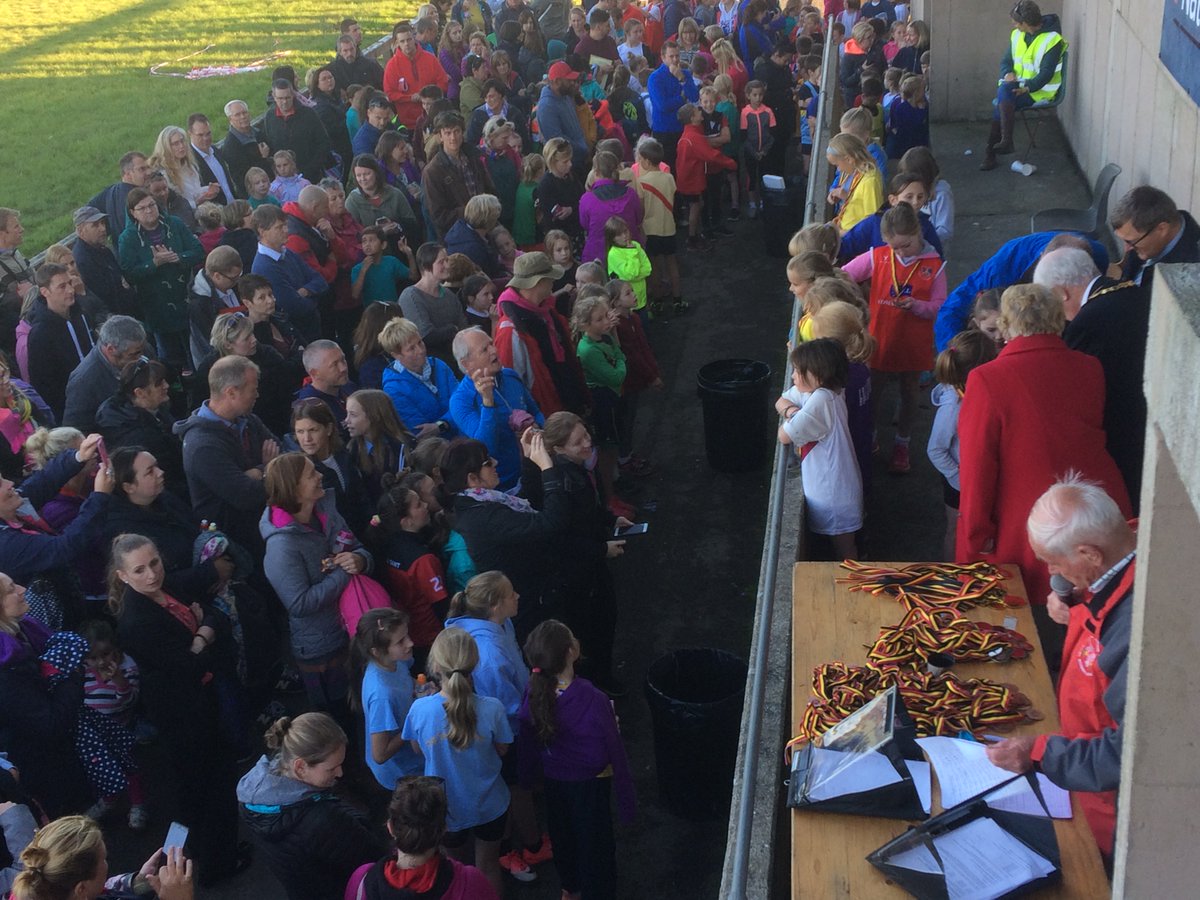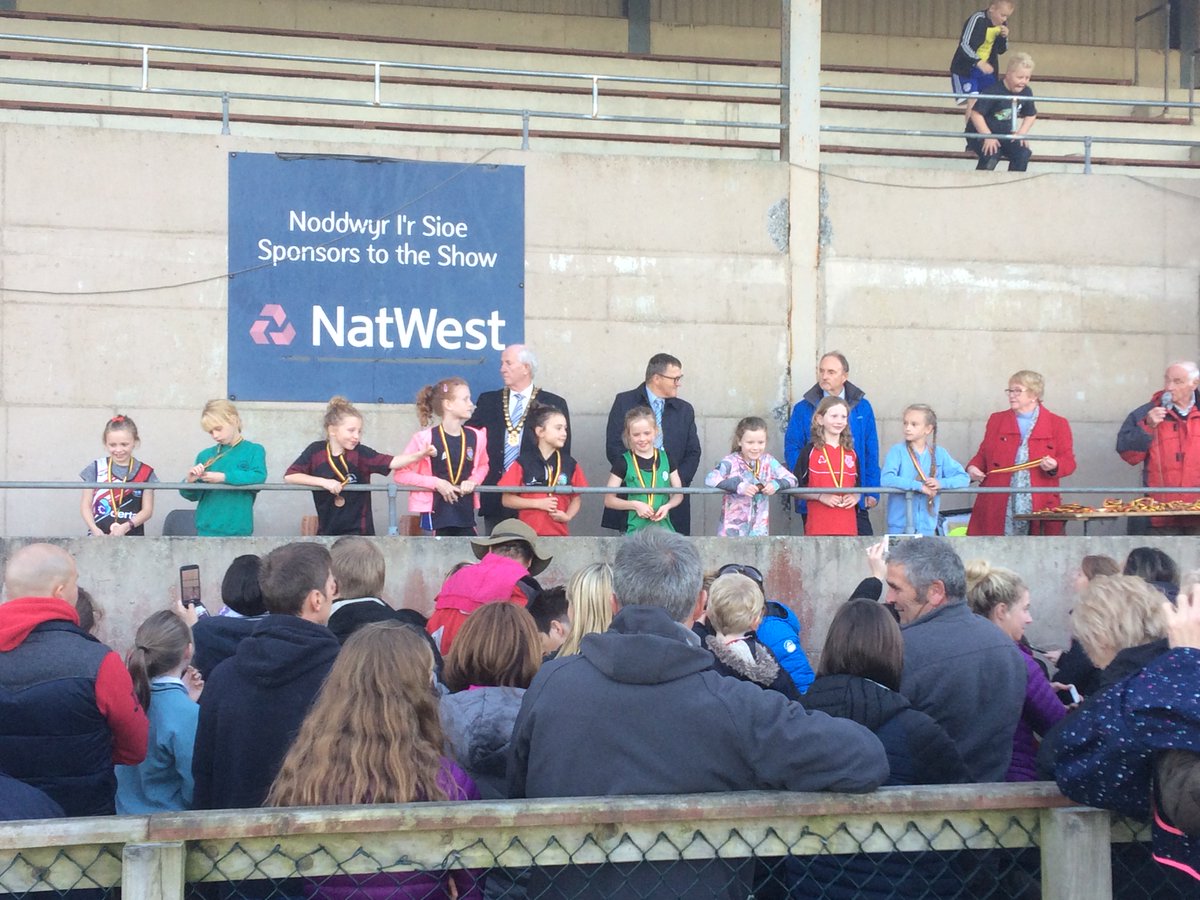 In what was an exciting evening of cross country running, the overall school trophy was shared this year by Ysgol Griffith Jones, St Clears and Ysgol Y Dderwen, Carmarthen as they both won three team events each.
In the team competition, there were 4 difference school winners, which were Griffith Jones, Teilo Sant (one win), Y Dderwen and Iau Llangennech (one win)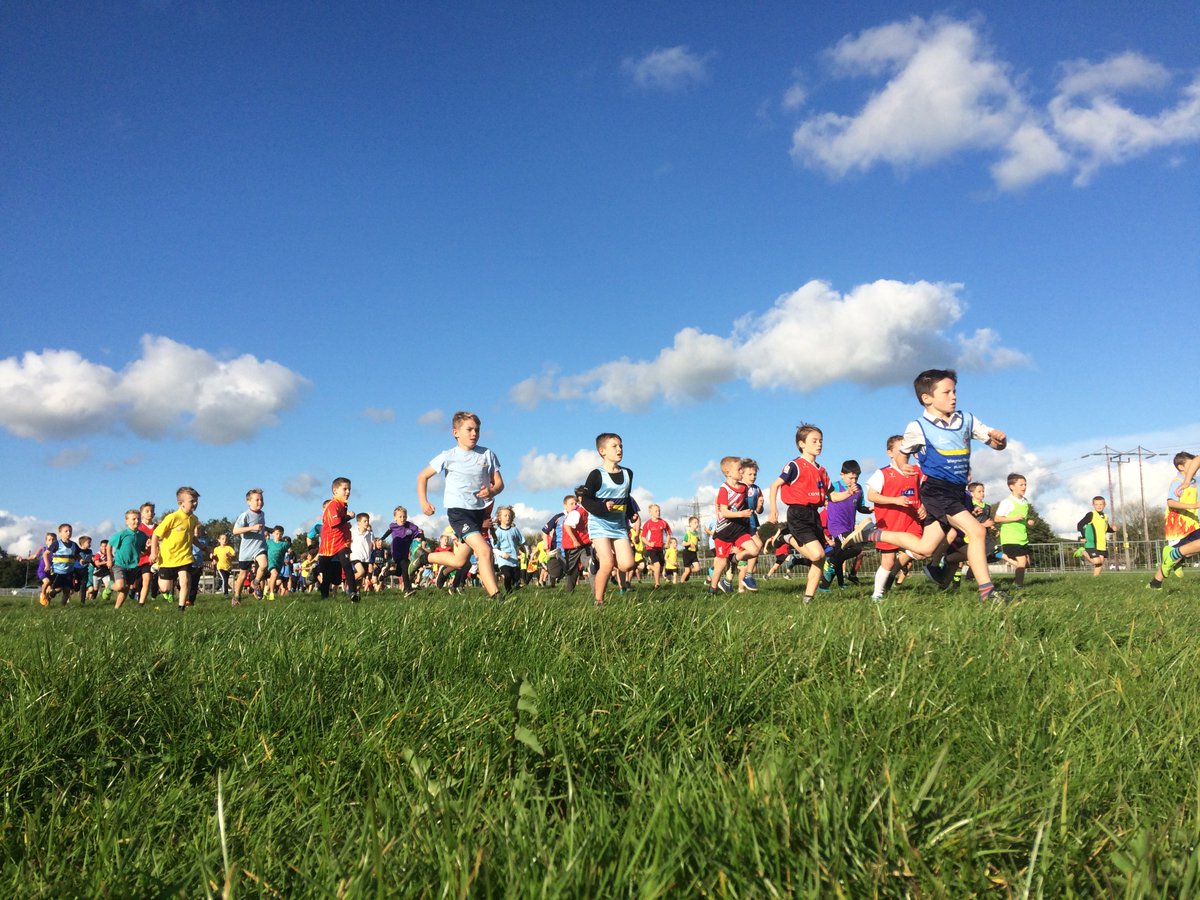 Top 3 / 3 Cyntaf (8 races / 8 ras)
Year 3 Boys / Bechgyn Blwyddyn 3
1. Rhys James (Y Dderwen) 2:54
2. Tomos Jones (Griffith Jones) 3:05
3. William Harnett Jones (Llandovery Prep) 3:06
Year 3 Girls / Merched Blwyddyn 3
1. Grace Jones (Llangynnwr) 3:20
2. Esme Lynock (Rhys Pritchard) 3:26
3. Lily Alice Hughes (Teilo Sant) 3:30
Year 4 Boys / Bechgyn Blwyddyn 4
1. Ewan Brazier (Y Ddwylan) 2:54
2. Llion Davies (Y Dderwen) 2:58
3. Sam Griffiths (Llangynnwr) 2:59
Year 4 Girls / Merched Blwyddyn 4
1. Tirion Yate (Dewi Sant) 3:01
2. Charlotte Merry (St Michaels) 3:02
3. Jessica Norman (Llansteffan) 3:04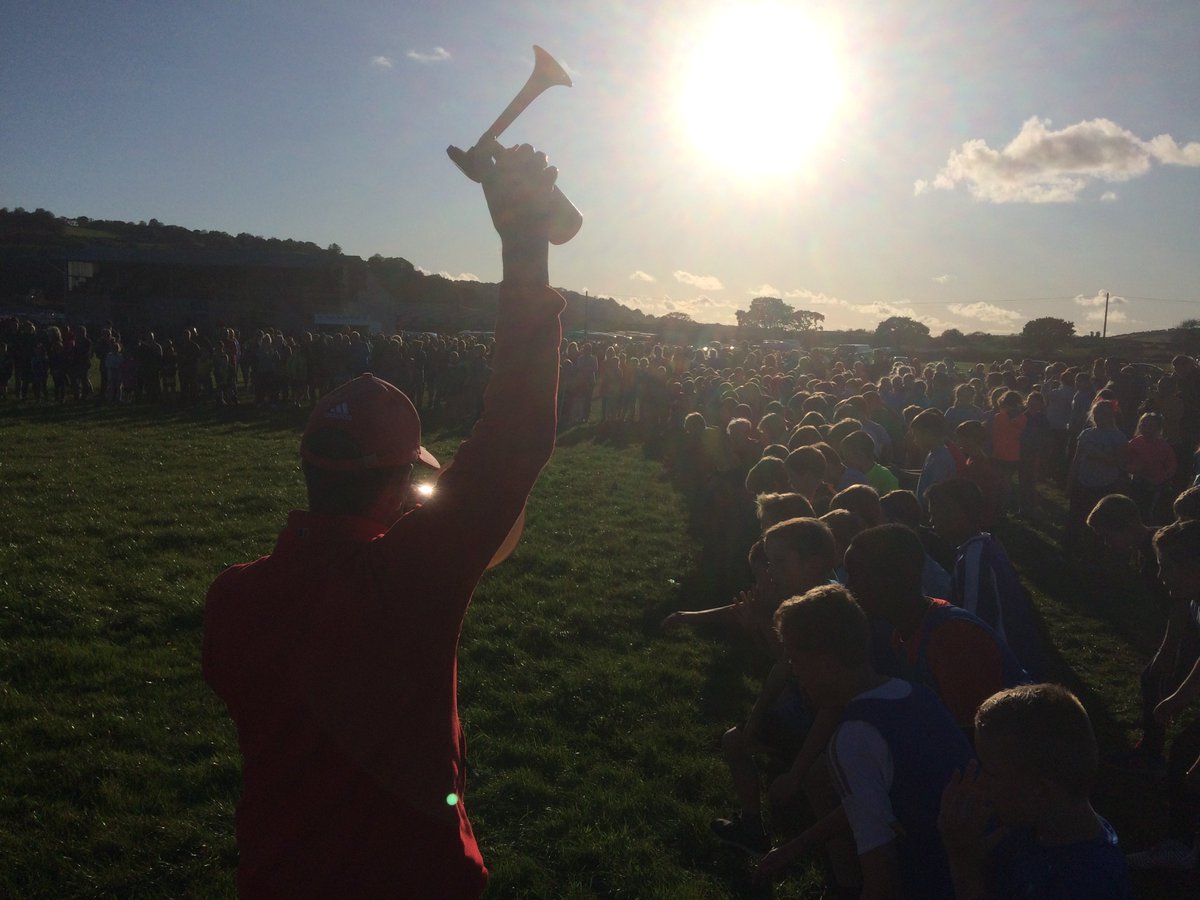 Year 5 Boys / Bechgyn Blwyddyn 5
1. Aron Hedd Jones (Y Dderwen)
2. Liam Upton-Boorman (Johnstown)
3. Macsen Toogood (Teilo Sant) 4:07
Year 5 Girls / Merched Blwyddyn 5
1. Mared Jones (Y Dderwen)
2. Casi Gregson (Carreg Hirfaen)
3. Ella Glynn (Y Dderwen)
Year 6 Boys / Bechgyn Blwyddyn 6
1. Ifan Bowen (Y Dderwen)
2. Iwan Thomas (Parc Y Tywyn)
3. Cai Prenderville (Iau Llangennech)
Year 6 Girls / Merched Blwyddyn 6
1. Erin Fflur Morgan (Y Dderwen)
2. Bessy Hill (Y Ddwylan)
3. Frances Mackie (Y Castell)
Social Media / Tudalennau Cymdeithasol
Press Reports: Look out for reports and images from the primary schools in the local newspapers next week (week commencing 25th September)
Event Photographs: Alfie Pics (Garry Smith) was present taking photographs of the races near the start and the first few finishers. These will be available to purchase very soon at www.alfiepics.com
Live Event Coverage on the Carmarthen Harriers social media pages: Nathan Jones was out and about tweeting/posting live all afternoon ahead of and during as the races unfolded for followers who were at the venue as well as those following online. You can see what went on and get involved via these pages. A lot of interest was shown during the evening with new people now following our pages, welcome!
https://www.facebook.com/CarmarthenHarriers/
https://twitter.com/CarmsHarriers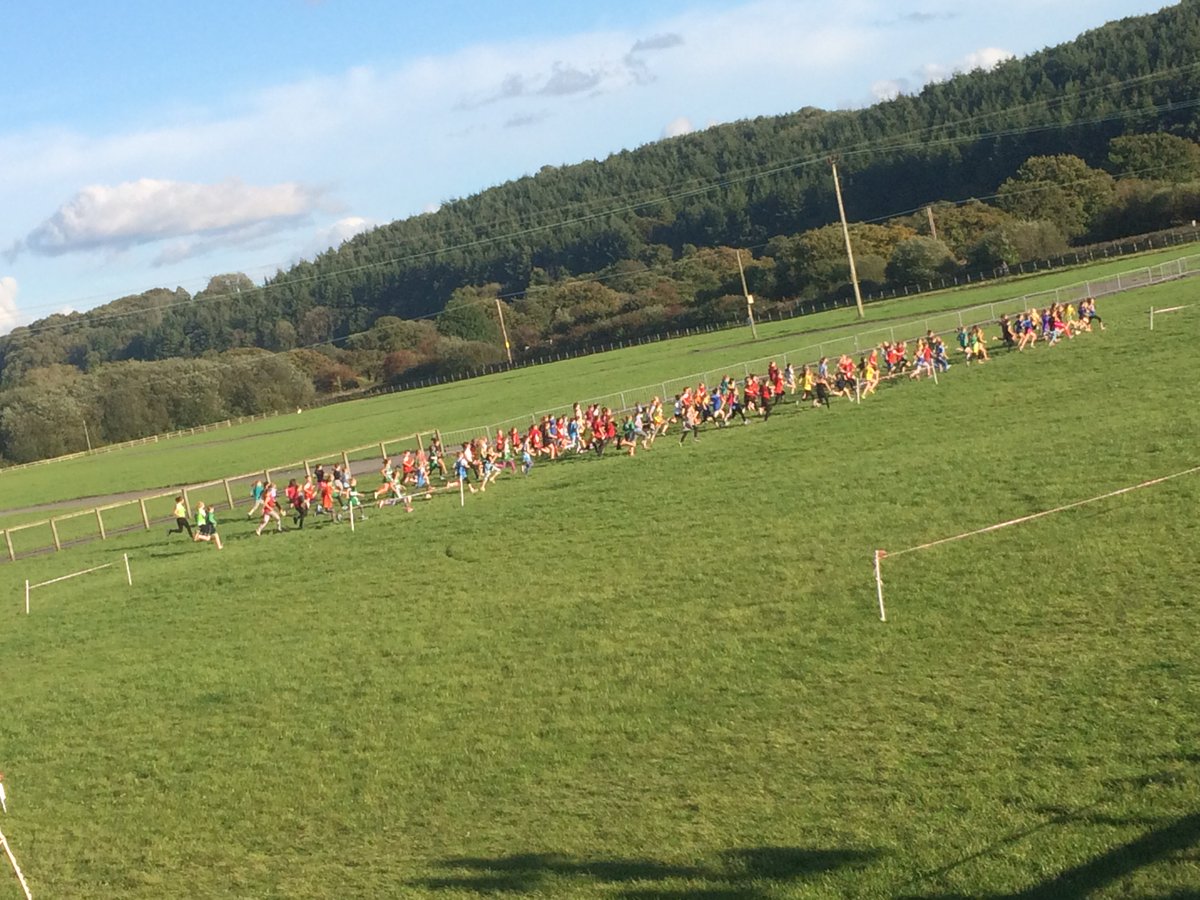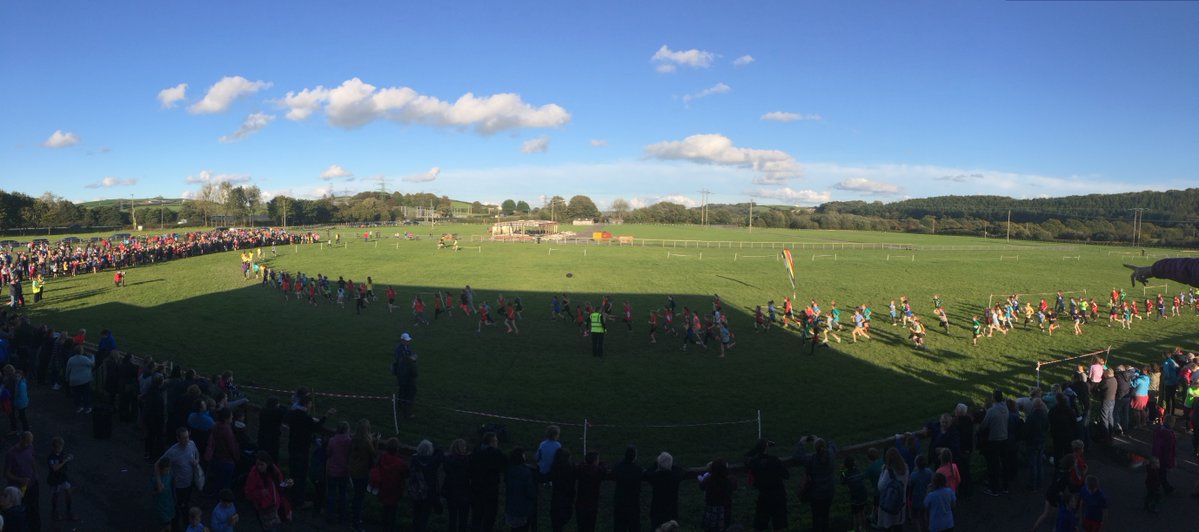 An event of this magnitude takes a great deal of organisation and preparation. Grateful thanks to all for supporting the event and making the championships a successful one:
Dr. Hedydd Davies - Event Organiser & Announcer
Emyr Davies - Meeting Secretary
Course Set-Up Team (Tuesday) - Hedydd Davies Nathan Jones
Course Set-Down Team: Alison Thomas, Neil Thomas, Steve Glynn, Cressy Morgan, Edward Morgan
Event Administration - Ysgol Griffith Jones (Scoring) David Harris
Welsh Athletics Officials - Brian Alvey & Roy Adams (Timekeeper) & Pete Freeman (Starter) all Pembrokeshire Harriers
Andrew Lloyd-Hughes - Dyfed Club Network Officer
Guests to present the awards: Irfon Jones, Gareth Morgans, Emlyn Schiavone
Carmarthen Towy Rotary club & probus + friends - Car Park Marshals
Eiddwen Davies - results support
Carmarthen Harriers members/marshals - Carwyn Jones, Edward Morgan, Cressy Morgan, Jake Morgan plus school teachers at the finish
Carmarthen Harriers Athletics Club Young Athletes "front runners" doing a great job encouraging the athletes - Archi Morgan, Frank Morgan, Dafydd Jones, Jack Thomas, Iwan Glynn, Tomos Rees, Ben Thomas
St John's Ambulance Carmarthen
United Counties Showground for the use of their fantastic venue
Garry Smith (Alfie Pics) Event Photographer
Cegin Fach Y Wlad for provision of refreshments
Carmarthenshire Primary Schools Headteachers, staff, parents & pupils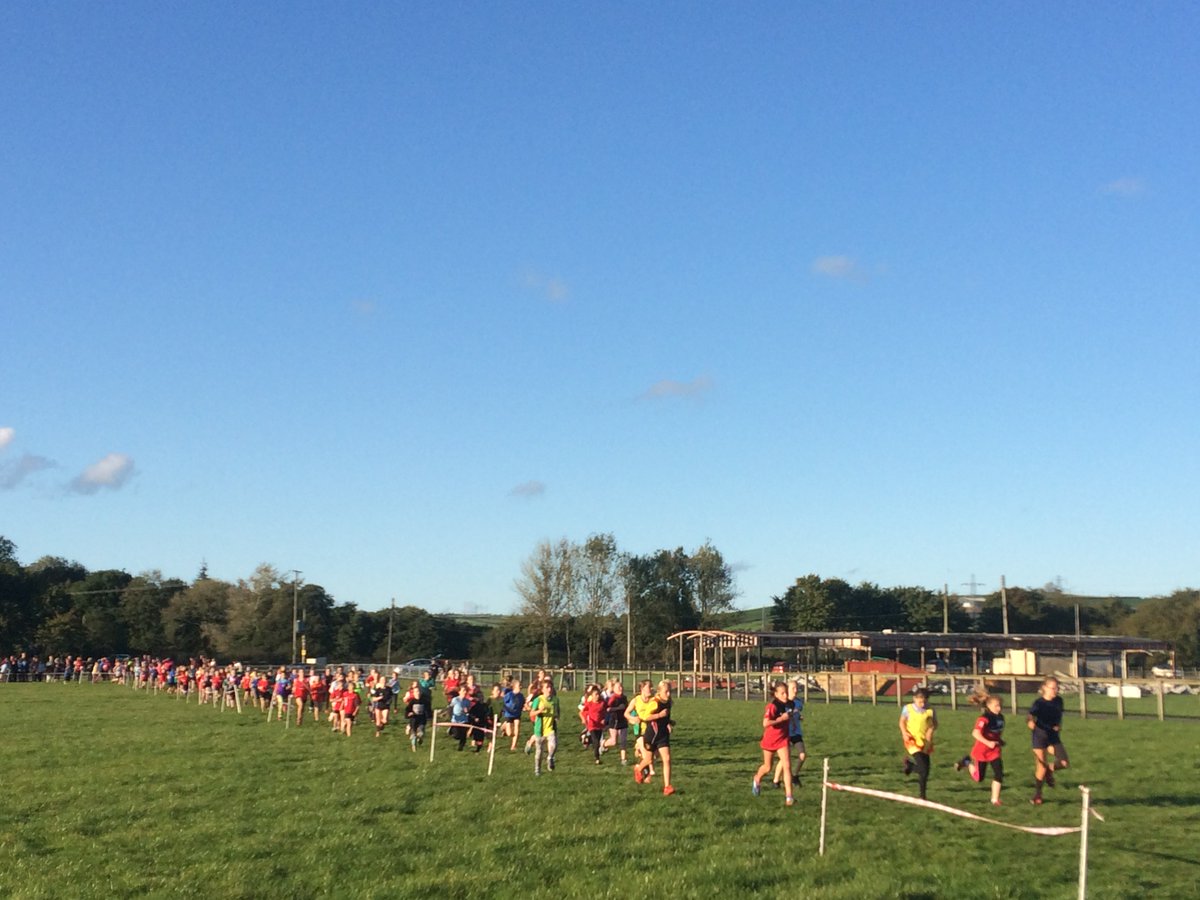 RESULTS/Canlyniadau PDF FILE:
TOP 10 INDIVIDUAL & TOP 10 SCHOOL TEAMS RECORDED
Results - This e-mail address is being protected from spambots. You need JavaScript enabled to view it
Well done Everyone / Da iawn pawb. Diolch am y cefnogaeth.


We hope to see you all at the Dyfed Championships in March 2018!
Carmarthen Harriers welcome new members to join the club, come along on a Tuesday evening at the track at the Leisure Centre in Johnstown - 6pm - 7pm 9yrs +, further details available on the website