Written by Nathan Jones
Sunday, 27 August 2017 17:00
The main news story this week comes from the Welsh Inter Regional Athletics Championships last Saturday at Brecon, plus there's other results to bring you from around the venues over recent weeks & bank holiday, including the Cardiff 10K!
Inter Regional coverage below: all pictures included in this report taken by Nathan Jones, who was out and about catching the action for followers on the club social media pages, catch up with what we put up live on the day through the following links:
https://www.facebook.com/CarmarthenHarriers/ https://twitter.com/CarmsHarriers
The August Bank Holiday Weekend (26-27th) again saw the Welsh Inter-Regionals Athletics Championships take place for the 19th time for under 15, under 17 and under 20/senior age groups, this year returning to Brecon due to logistical reasons. It concluded another action-packed summer of track and field athletics season.
Fe wnaeth benwythnos Gwyl Y Banc unwaith eto weld Pencampwriaeth Athletau Rhanbarthol Cymru yn dychwelyd i Aberhonddu dros y penwythnos ar gyfer plant dan 15, dan 17 ac o dan 20 oed ac uwch. Roedd wedi cloi tymor haf trac a maes athletau prysur arall.
Following a cold start to the morning, the sun finally came out early on and turned out to be a stunning day for an athletics competition on a rather warm Saturday afternoon watched on by a decent crowd.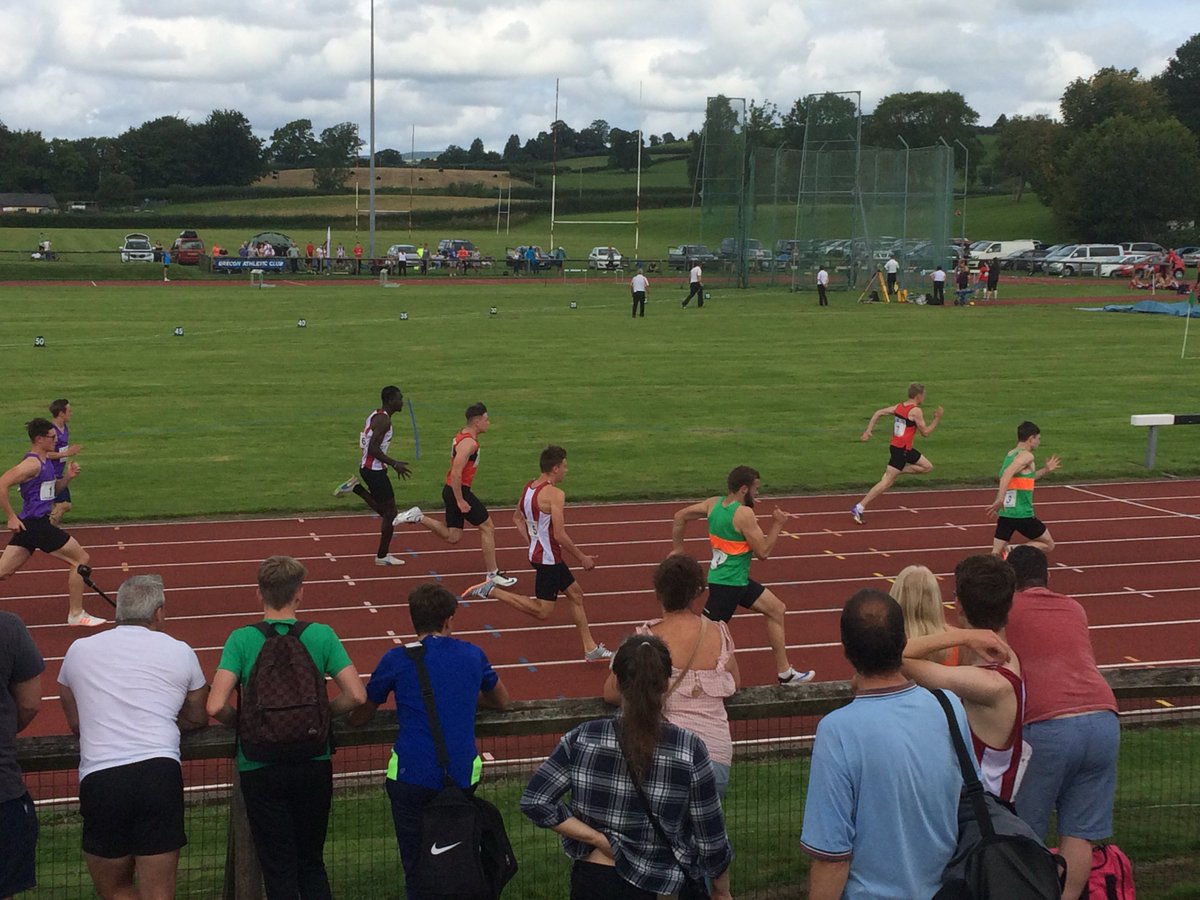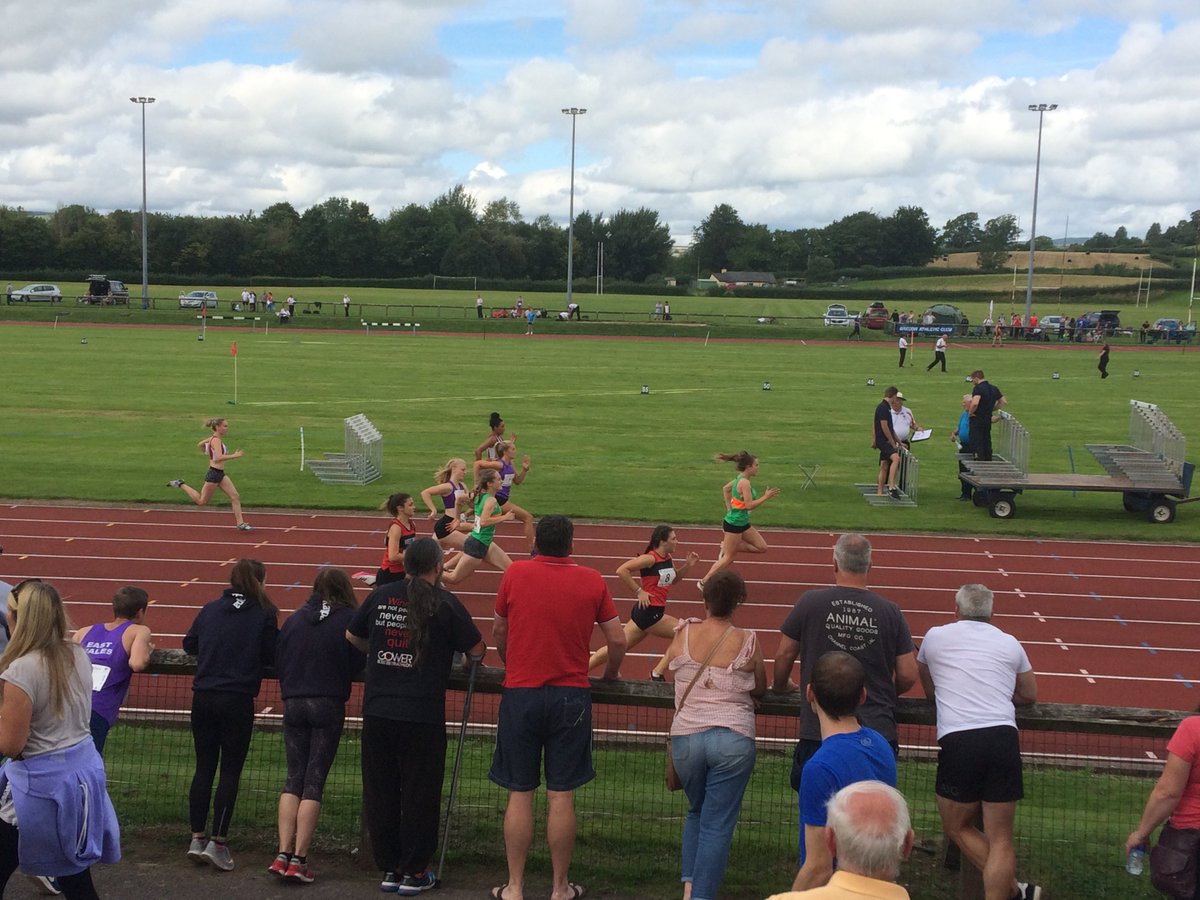 Despite a few last minute drop outs in the days leading up to the weekend, this did not affect too much as a strong determined squad of 120 West Wales travelled up to Mid Wales to compete in the red and black vest. West Wales had won the overall team trophy every year since 1999 except in 2016 (South) and 2011 when the North Region won when it was held in Deeside. The success continued in 2017.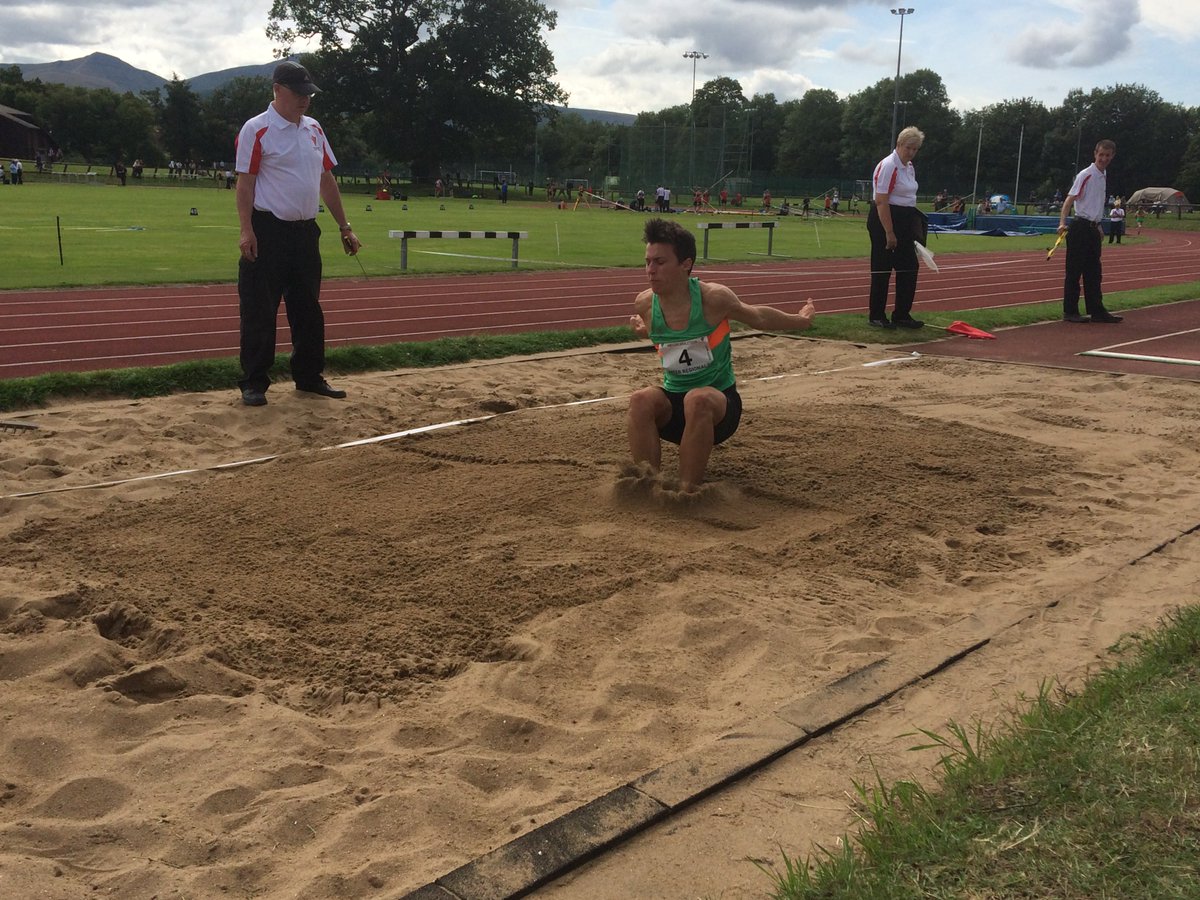 West Wales: athletes from Pembrokeshire Harriers, Carmarthen Harriers, Llanelli AC, Swansea Harriers, Neath Harriers and Run4All Neath.
Throughout the six hour programme it was a very close battle between the West and South at the start, however a string of fine performances saw the West pull away early on and this was kept up for the remainder of the afternoon, winning with a big margin of over 200 points. There was several great performances which is too many to mention, finished off by top three results in the sprint relays.
1 West Wales 1047.5; 2 South Wales 837.5; 3 North Wales 815.5; 4 East Wales 720
1 Gorllewin Cymru 1047.5; 2 De Cymru 837.5; 3 Gogledd Cymru 815.5; 4 Dwyrain Cymru 720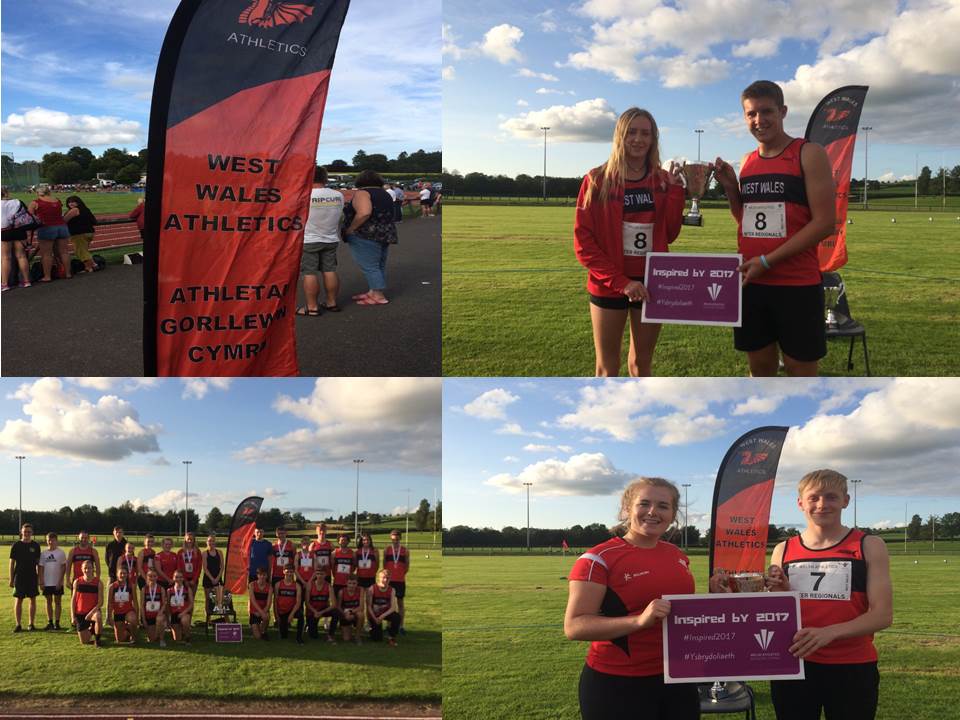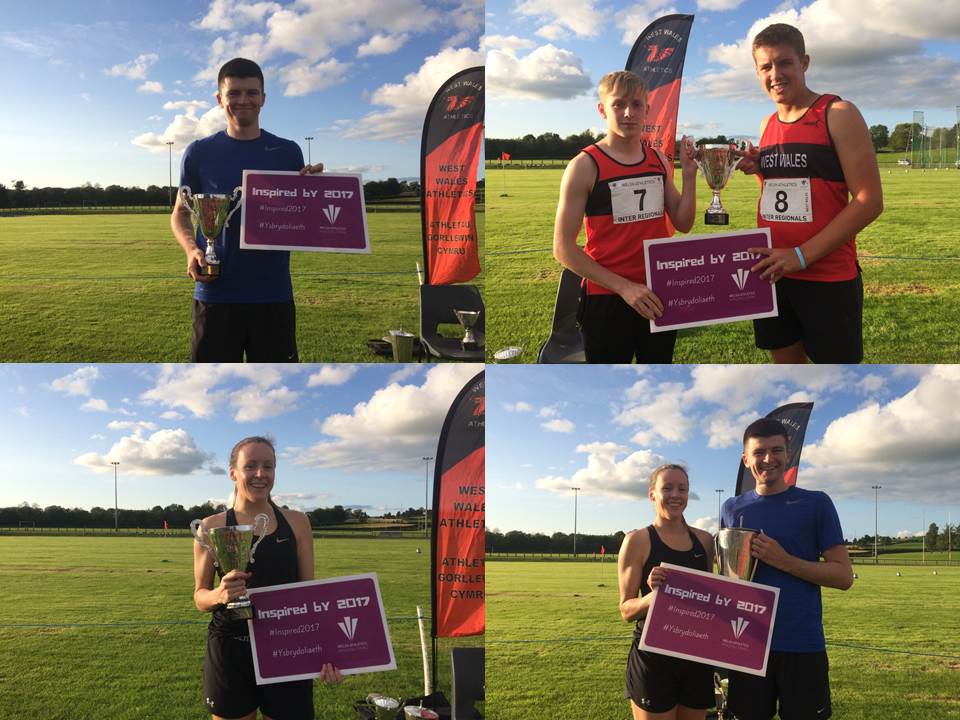 The Overall winning team trophy was presented to the two West Wales region captains Aled Price (Carmarthen Harriers) and Caryl Granville (Swansea Harriers) at the end of competition, which took place at 7pm as darkness started to arrive. Due to the late finish and delay in presentations, only some of the team were left at the end for the team photograph. In addition, The West region also collected the overall male and female trophies along with the Under 15s and Under 17s individual age groups. These were collected by Harry Davies (Neath Harriers), Lili Church (Carmarthen Harriers), Owain Lloyd-Hughes (Neath Harriers) & Danielle Jones (Carmarthen Harriers)
Altogether in 2017, the region broke the 100 barrier and won a total of 105 medals during the championships (39 gold, 29 silver and 37 bronze!)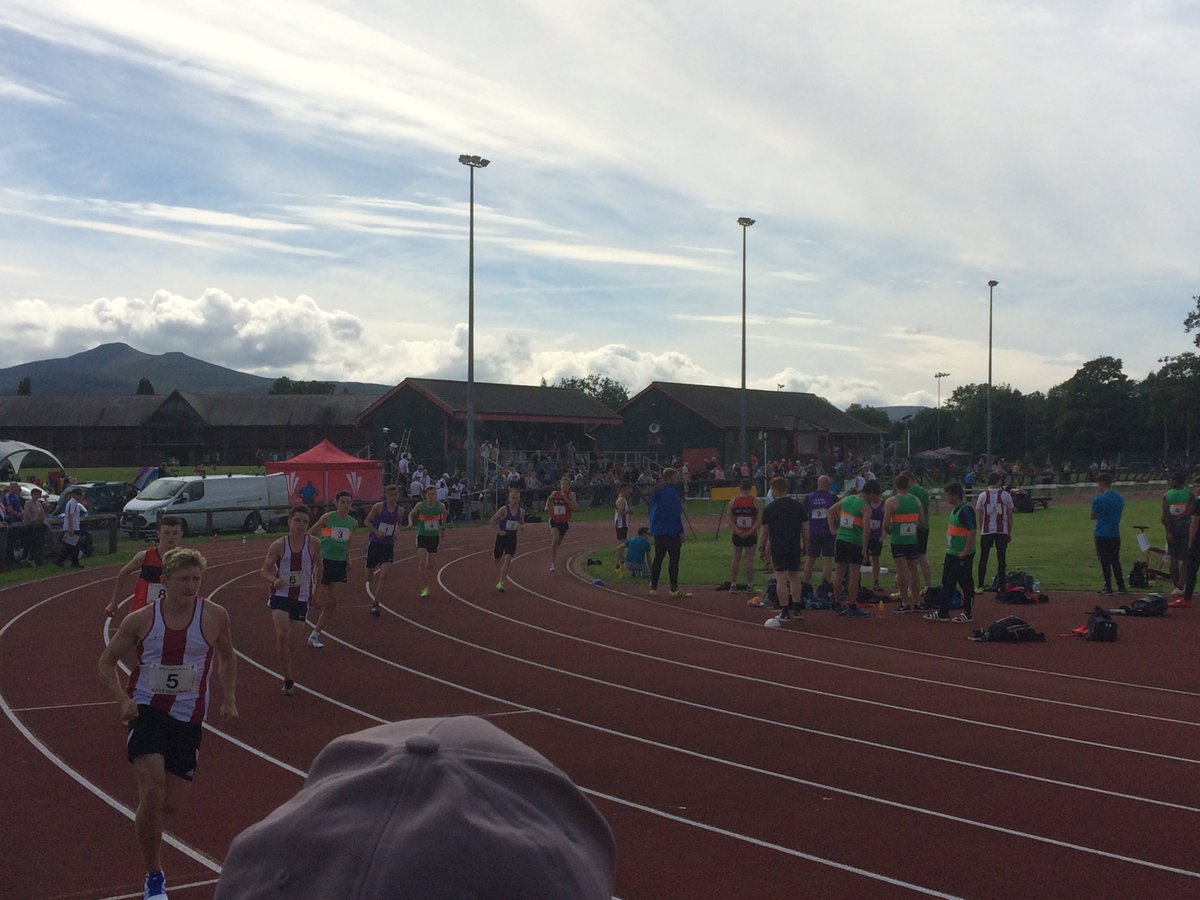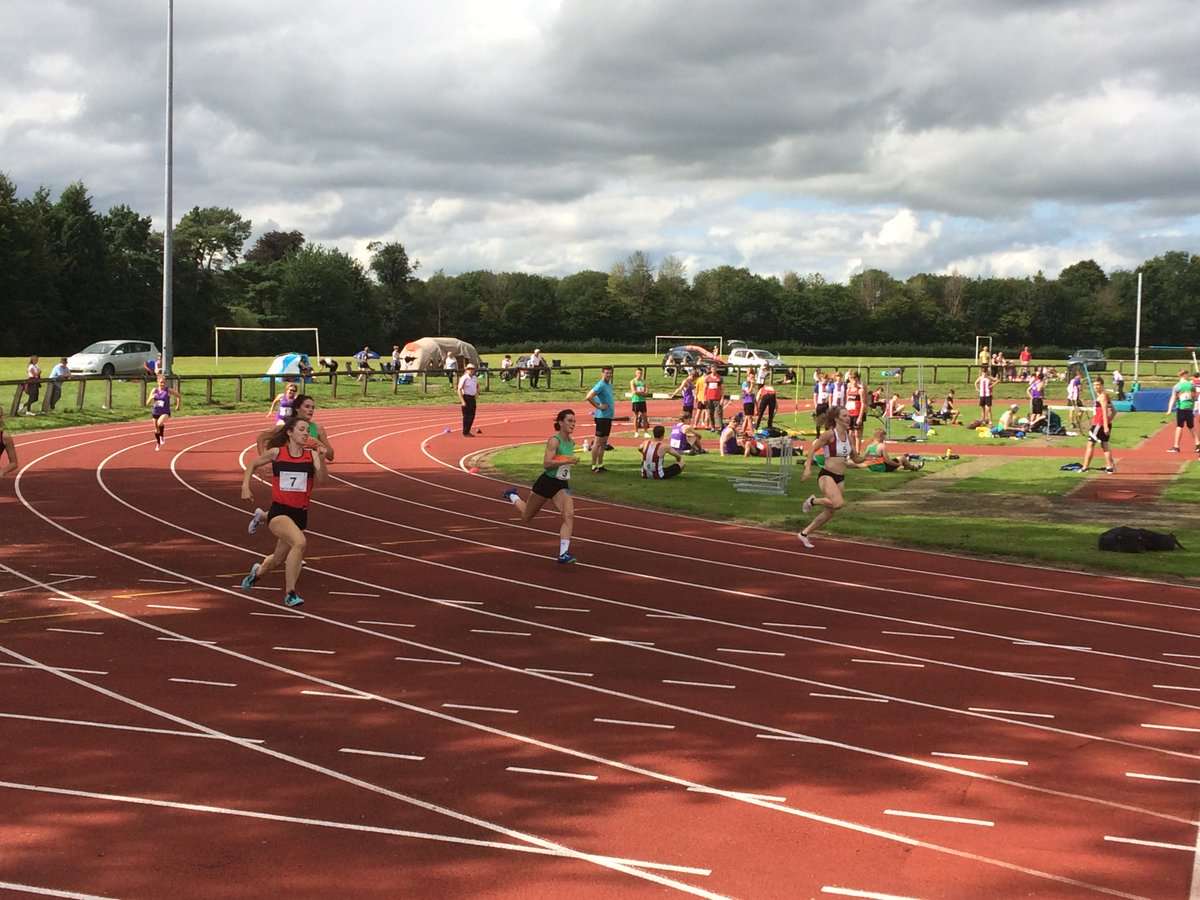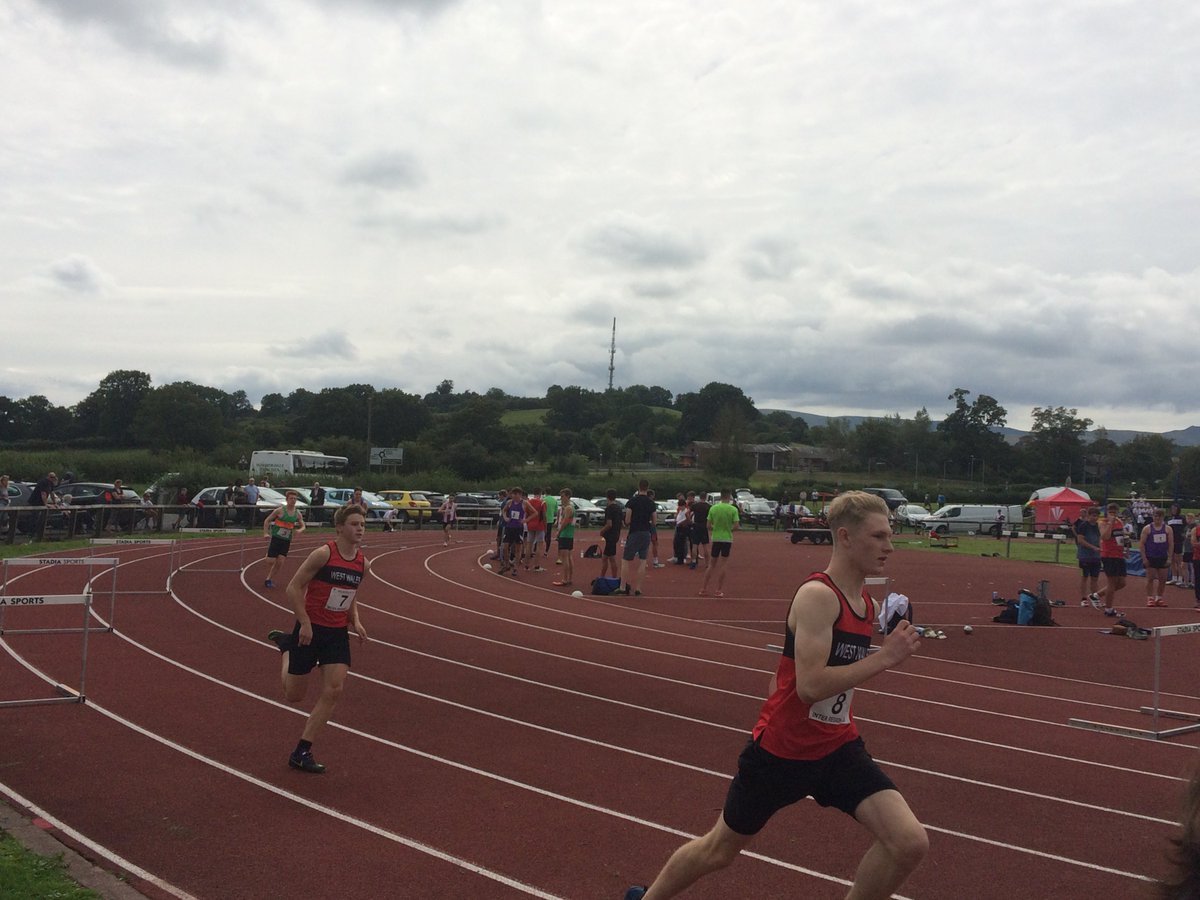 Medals were awarded to the top three finishers in each age group and event with the presentation area being very busy all day, with supporters eager to get a photograph of their medalist on the podium.
At Penlan Arena, Brecon there was an excellent team spirit in the West Wales team. The six team managers (and our thanks to them for all their hard work, along with Andrew Jenkins - Swansea) Hedydd Davies, Peter Walton, Dai Dix, Jo Salmon, Jonathan Phillips and Dai Jones, thanked all the West Wales athletes on their superb performances, commitment and their willingness to represent West Wales this year.

Full West Wales Name Squad - Inter-Regionals 2017
Under 15 Boys / Bechgyn O Dan 15:
Sam Petherbridge, Thomas Payne, Joseph Reynolds, Charlie Holland, Finley Hines, Rhys James, Cian Harries, Dafydd Jones, Iori Humphreys, Harvey James, Henry White, Dylan Phillips, Ryan Thomas, Dylan Ward, Noah Osborne, Joshua Wilton, Morgan Batten & Harry Davies
Under 17 Men / Bechgyn O Dan 17:
Owain Lloyd-Hughes, Tristan James, Stephen Jenkins, Ben Petherbridge, Andrew Salmon, Sebastian Lewis, Gareth Thompson, Tomos Rees, Nathan Jones, Thomas Callard, Haydn Davies, Tyler Cook, William Lloyd, Iwan Beggs, Ieuan Hosgood, Sam Fenwick, Nicholas Williams, Thomas Hanson, Brynmor Clements, Jamie Phillips & William Hughes
Under 20 & Senior Men / Bechgyn a Dynion o dan 20 ac uwch:
Aaron Osuji, Patryk Glancerz, Chris Lloyd, Aaron John, Dwayne Griffiths, Nathan Petrie, Ioan Evans, Chris Lewis, Michael Benns, Matthew Davies, Aled Price, David Evans, Paul Flynn, Ioan Jenkins, Charles Llewellin, Iwan Slade, Sonny Walsh, Lee Llywellyn, Dai Jones, Nathan James & Aaron Morgan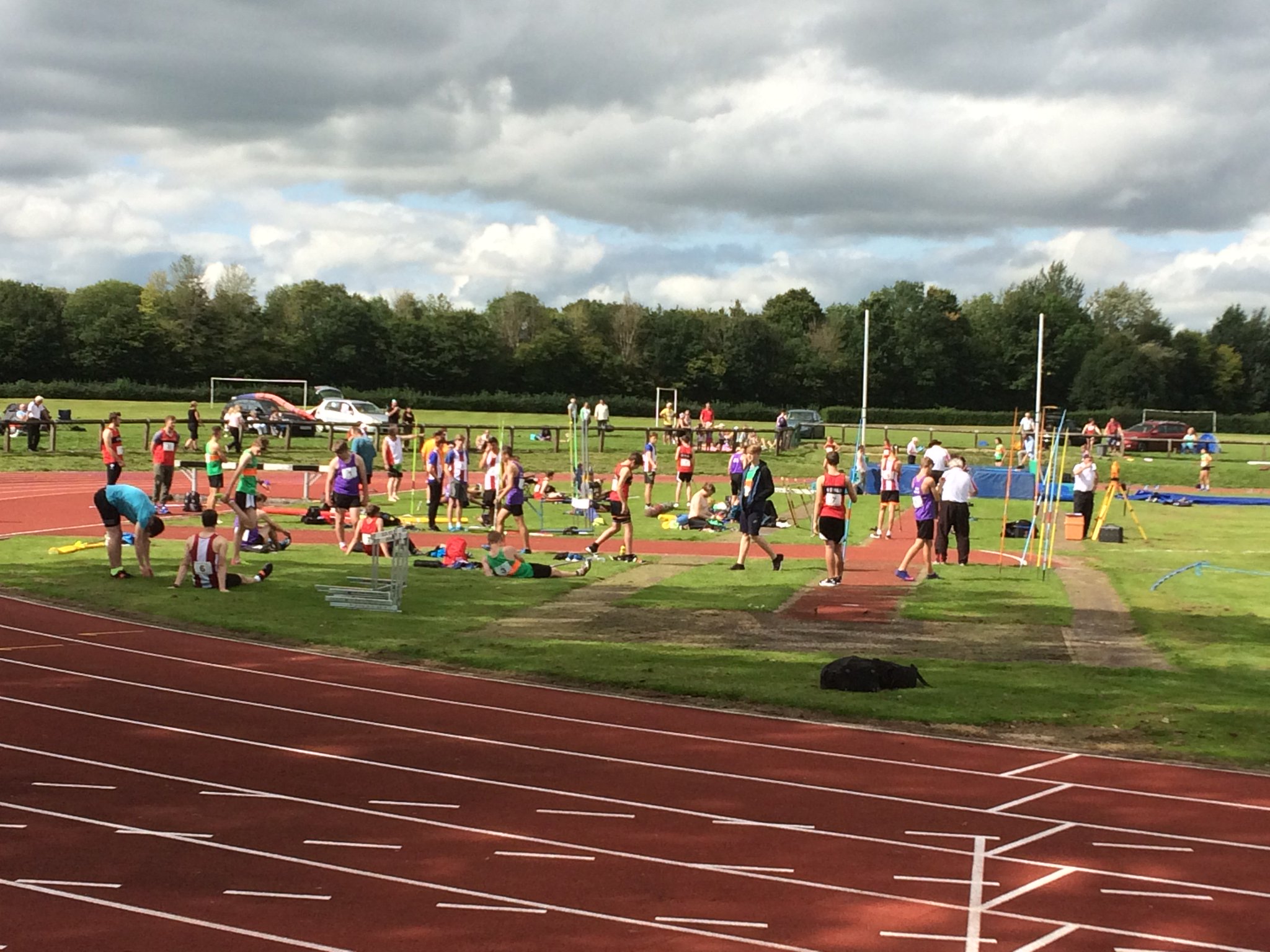 Under 15 Girls / Merched O Dan 15:
Lauren Thomas, Ellie Tromans, Siwan Jones-Evans, Ffion Davies, Gabrielle Garcia, Darcie Bass, Ashleigh Willis, Eden Davies, Carys Poole, Flavia Jenkins, Kasia Cook, Cerys Teague, Marnie Musgrave, Lili Church, Evie Lawrence, Emily Collins, India Collinson, Nia Williams, Sally Hopkins, Emma Hames & Tiana Evans
Under 17 Women / Merched O Dan 17:
Alicia Samuel, Holli Evans, Medi Phillips, Ellie Loweth, Mollie Jones, Rebecca Martin, Alice Evans, Eliza Martin, Beth Thomas, Rhiannon Phillips, Niamh Roberts, Bronwen Stratton-Thomas, Thea Jenkins, Grace Thomas, Caitlin Ward, Eleanor Ward, Seren Wyatt, Danielle Jones, Karolinka Backacova, Lara Spacey & Nieve Jenkins
Under 20 & Senior Women / Merched a Menywod o Dan 20 ac uwch:
Mia Evans, Olivia Haines, Danni Franklin, Tegan Foley, Cerys Morgan, Donna Jones, Abigayle Goodrick-Latham, Lucy Omnet, Rachel Evans, Cara-Leanne Farley, Caryl Granville, Grace Page, Maddie Newton, Abigail Buxton, Sophie Hutchinson, Carys Jones, Awen Rosser, Nina Prells, Sarah Watkins & Karen Llewellin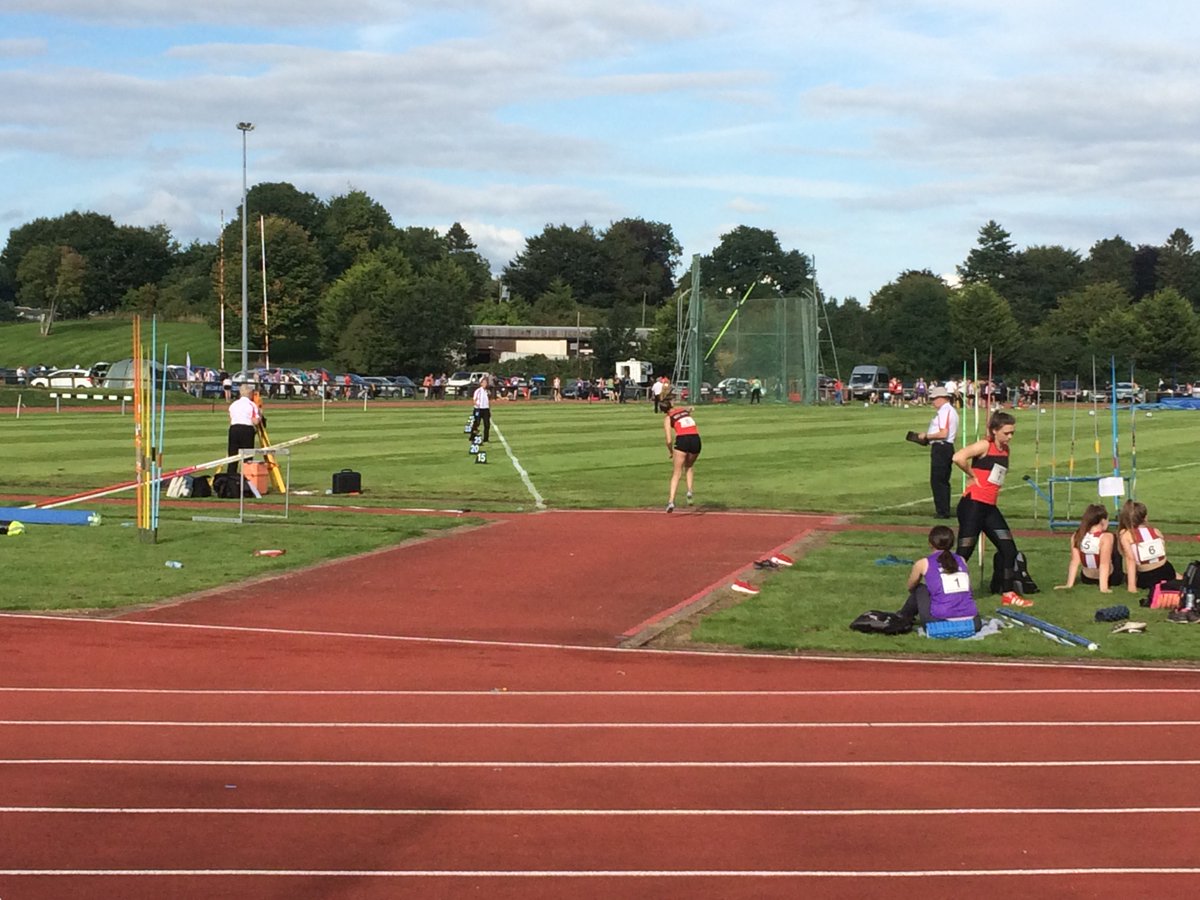 "West is Best!!" Well done/Da iawn to all athletes, coaches, officials and managers on another successful day for the region. Hard work at training now over the winter and we'll see you again next year in summer 2018 during the YDL/LA/Inter Regionals!
It was another long day for many of our Welsh Athletics officials/staff and volunteers with a few having been all day in Brecon for nearly 12 hours, many thanks to them too for their continued support to the events! West Wales were not only contributing on the competition stage but also judging the events on the track and field disciplines to ensure that everyone had run smoothly and on time.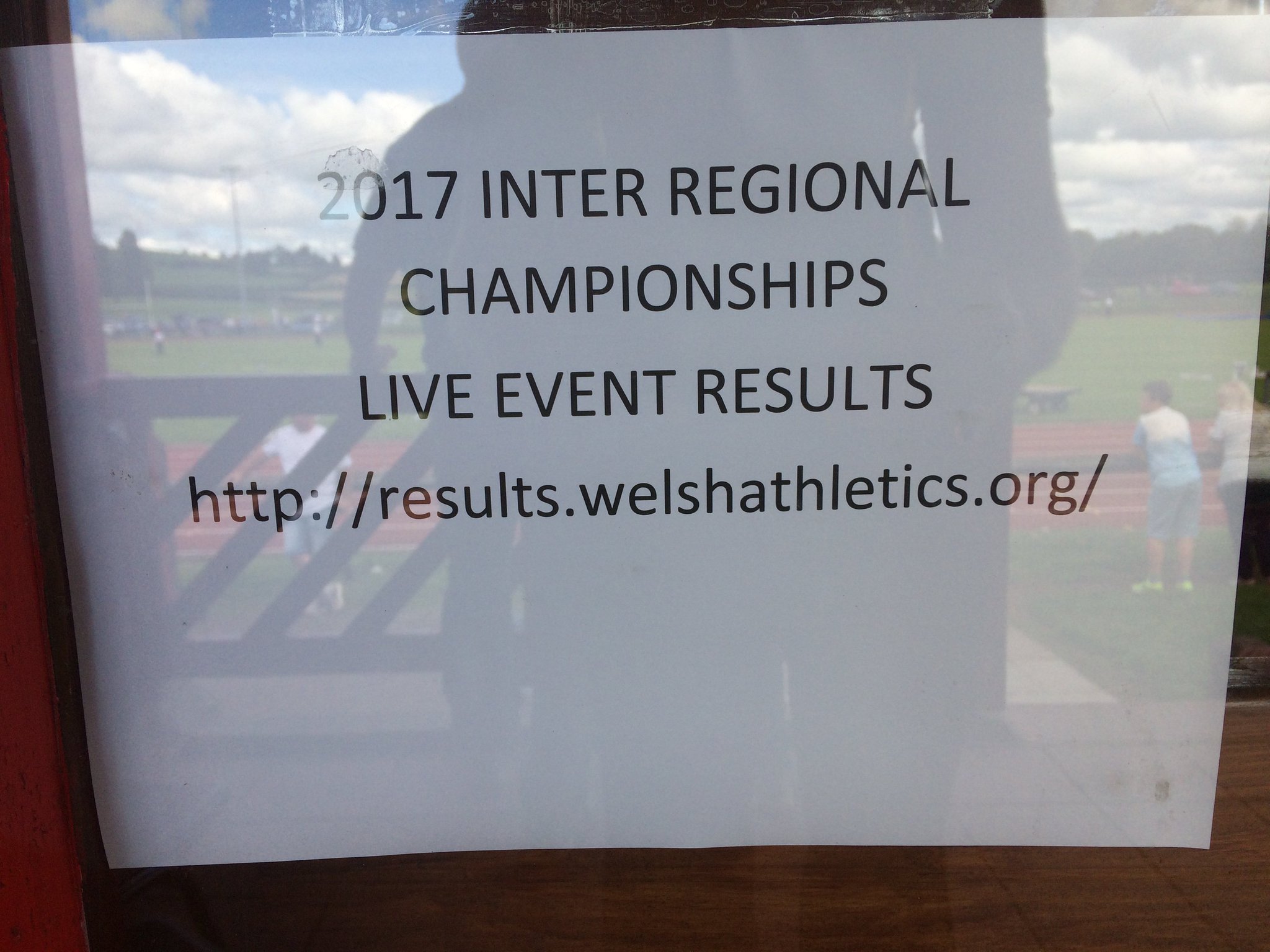 Click the links below for: FULL RESULTS / CANLYNIADAU LLAWN
Under 20 & Senior Men / Dynion O Dan 20 ac Uwch
Under 17 Boys / Bechgyn O Dan 17
Under 15 Boys / Bechgyn O Dan 15
Under 20 & Senior Women / Menywod O Dan 20 ac Uwch
Under 17 Girls / Merched O Dan 17
Under 15 Girls / Merched O Dan 15
Sprint Relays / Rasys Cyfnewid
Match Points & Match Scores Final
IN OTHER RESULTS OVER THE PAST FEW WEEKS / CANLYNIADAU ERAILL:
it's also been a busy few weeks away from Brecon too, here's a quick catch up on the latest results that we have received:
Bank Holiday weekend at Bedford Athletics Stadium in the warm sunshine saw the English Athletics U15 & U17 age group championships held over the same weekend as Brecon. A handful of Carmarthen Harriers members made the trip to Bedford to compete against the best from England.
Ben Thomas (pictured) broke the Harriers club record in the 1500 metres steeplechase (which stood as 4.25.01 since 2004) with a time of 4.22.5, taking the lead with 450m to go he was just overtaken on the line, nevertheless it was a great achievement to secure silver medal. Iestyn Williams and Daisy Thompson both made it into the 800m finals after qualifying in the heats on Saturday. On Sunday when the finals were held for the top 8 quickest times, Thompson in the under 15 girls final came 5th in a time of 2.19.04 and Williams later that afternoon was placed 8th crossing the line in 2.01.54.
Over in the field, Joe Worrall competed in the under 20 men's Discus competition. His best throw on the day of 45.92m saw him finish in eighth place.
40th Ras Beca: Gordon Orme 2nd M60 (56:20)
TROTS St Clears 10km: Vince Bailey 3rd M40 (42:25)
Cardigan Mayors 10km: David Jones 3rd OM (37:46)
Cilcwm 5 Mile Fun Run: It was a fine pverall win for under 17 Archi Morgan in (32:56) followed by Scott Price in second (34:21) Jake Lynock (40:05) and Peter Moody (43:03)
Narberth Nobbler: Vince Bailey ()
Cardiff 10K Road Race on 3rd September: Nearly 6,000 people were out on the streets of Cardiff on Sunday morning taking part in the 10K. The race was won comfortably by the favourite Dewi Griffiths in a time of 28:48, over a minute before his closest rival. Also taking part from the Harriers include...David Jones 35:29 (63rd SM category) and Sharon Leech 40:50 (4th F45-49 category)
If anyone is missing, the please get in touch to update This e-mail address is being protected from spambots. You need JavaScript enabled to view it