| | | | |
| --- | --- | --- | --- |
| Round-Up: Former member Griffiths returns to London on the world stage! | | | |
Written by Nathan Jones
Sunday, 06 August 2017 19:08
There's only one place to begin this week & report from...former member Griffiths returning to the streets of the English Capital in the World Champs! Plus opening August Weekend round-up from Santry, Newport & Aberystwyth.
FROM LONDON...O LLUNDAIN:...JOSH GRIFFITHS AT THE WORLD CHAMPIONSHIPS
An unknown club athlete at the start of the year, Joshua Griffiths shot to fame at the London Marathon back in April. The former Carmarthen Harrier, now over in Swansea, lined up hoping to run a time fast enough to earn his spot in the Wales team for the 2018 Commonwealth Games. But his time of two hours 14 minutes and 49 seconds saw Griffiths finish in 13th spot, the fastest Briton in the entire race.
The 23-year-old from Gorslas, Carmarthenshire got a good enough time to secure his place in the Great Britain squad for the World Athletics Championships alongside the best distance runners on the planet on the 6th of August. The action in London continues all this week up to Saturday.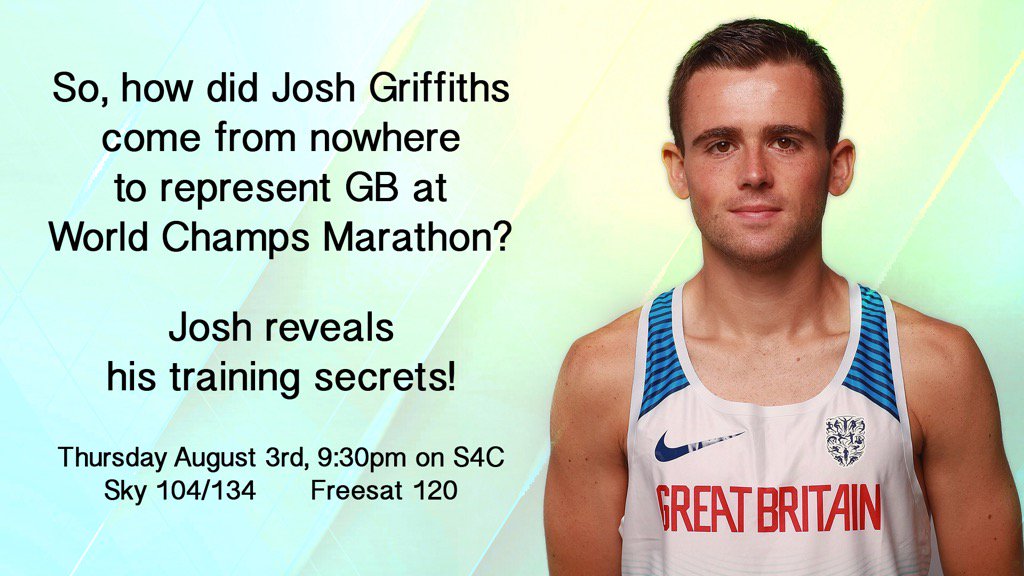 Speaking to the press in the build-up to London, Griffiths said: "It was a bit surreal to beat the people I beat and to run that time. It was the fastest time by a Welshman in 21 years and I shocked myself and everyone else. I knew I was on course for that time, but even in the late stages I was conscious of just keeping going and not taking anything for granted until I cross the line."
He added "As soon as I crossed the line I was thrust into another world completely. People wanted to hear my story, whereas going into the race - no one apart from my family and friends knew I was running. I guess the main difference for me is seeing myself as a professional runner than a student who runs. It's more of a mental change than anything. I think of myself now as an athlete rather than anything else. I've earned my place on the start line, just like everyone else, and I'll just try to enjoy having the home crowd behind me."
"I was looking for work around the time of the London Marathon but things have changed a bit since then. It's every club runner's dream to make that jump into a career in athletics, but it doesn't happen for many. Marathon runners tend to peak at around the age of 28, so I've definitely got time on my side. I'm really excited about what the future holds."
The former Ysgol Dyffryn Aman pupil was the subject of a documentary called Josh Griffiths: Mr Marathon which was broadcasted on the Welsh TV channel S4C on Thursday (August 3rd). In the programme, he described how his life has changed since the London Marathon on the way to the World Champs.
"As well as Great Britain, I'll be representing Gorslas, Ysgol Dyffryn Aman, @CarmsHarriers @swanseaharriers and @WelshAthletics when I runs for GB in @London2017"
You can watch the catch up online via this link: http://www.s4c.cymru/clic/c_level2.shtml?programme_id=760573345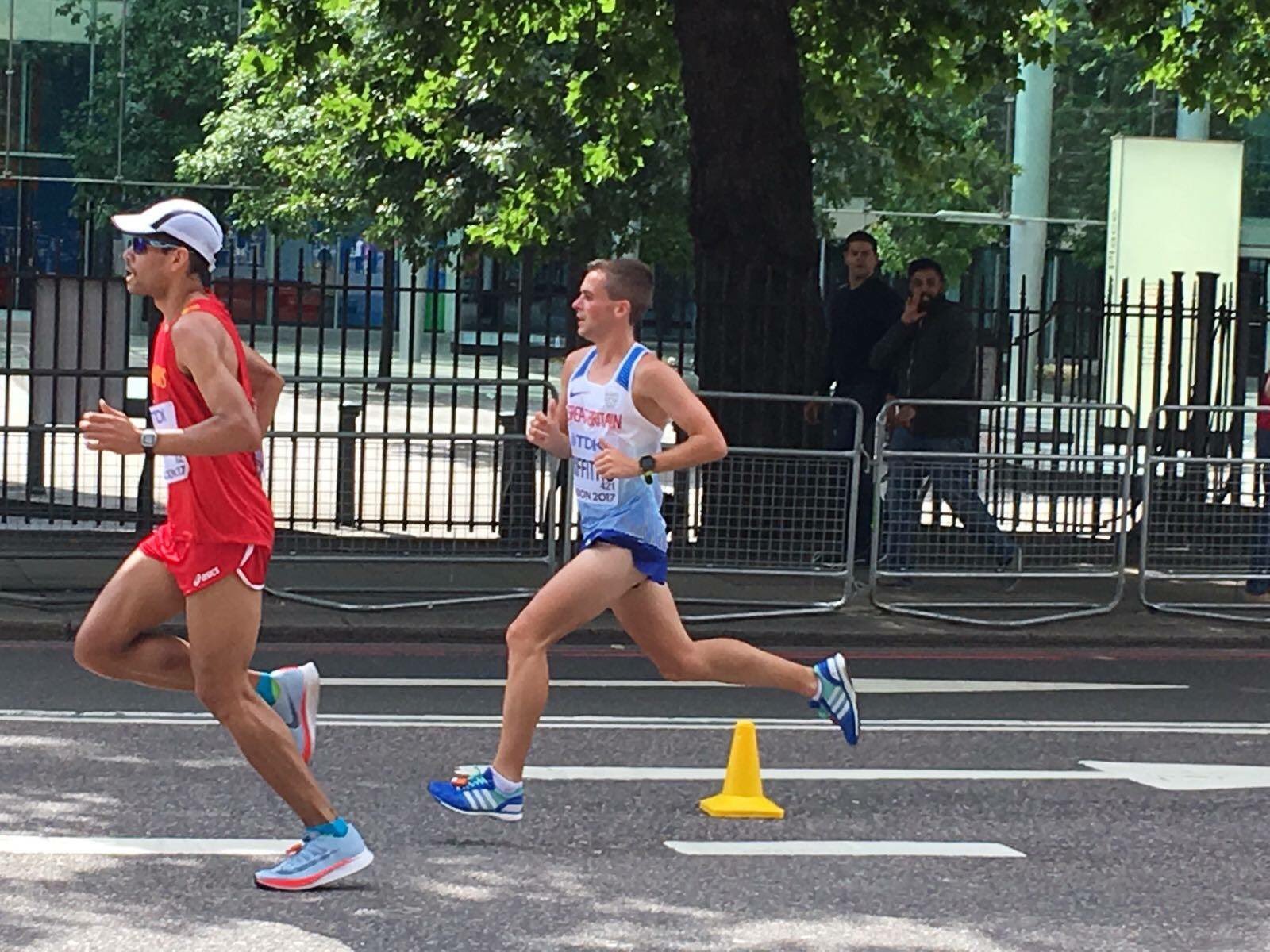 Josh was in the spotlight again during the weekend as he returned to the streets of London for the World Athletics Championships Marathon at 10.55am on 6/8, looking to make his mark on the world stage.
In difficult warm conditions for running a marathon, Josh made the most of the big occasion battling right through as he made West Wales, Wales and Great Britain proud as he finished in the top 40 places in 39th position out of 71 finishers. His finishing time at the end of the marathon at Tower Bridge was 2 hours 20 minutes and 6 seconds. Griffiths' GB teammates included a brilliant fourth place for Callum Hawkins in a new personal best (2:10:17) and another Welshman Andrew Davies in 31st (2:17:59). Elsewhere at the Olympic Stadium on Sunday, the third Welsh man in action on a busy morning - David Omoregie - came 6th in his 110 metres hurdles heat.
Llongyfarchiadau mawr Josh - o bawb o'r clwb yma yng Nghaerfyrddin! Edrych ymlaen at gweld mwy yn y dyfodol!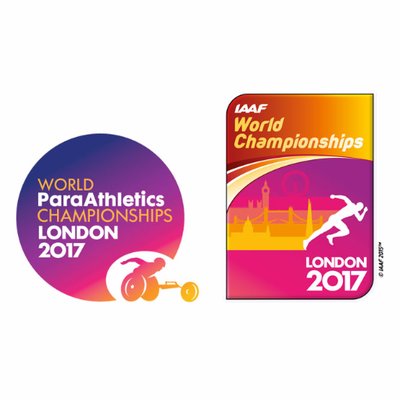 Elsewhere this weekend (Aug 5-6), there were club athletes during the summer holidays continuing their track and field season in Dublin and Newport...
CELTIC GAMES
Welsh Athletics were pleased to name 49 athletes across the U16 and U18 age groups who competed in the Celtic Games 2017, last year held in Swansea and this year went to the Morton Stadium in Dublin on Saturday. Morton in Santry was also the venue for the SIAB Schools International last month where Welsh Schools attended. The U16 age groups was a selection of events while the there was a full programme for the events for the older category.
The team featured athletes from the Under 16 and Under 18 age groups who went head to head against teams from Scotland, Ireland and an Irish Development Team. The Welsh squad featured many of its top stars including all five atheltes who recently competed at the Commonwealth Youth Games in the Bahamas. They were James Tomlinson, Sarah Omoregie, Lauren Evans, Naomi Reid and Bethany Moule.
Our congratulations to the 3 Carmarthen Harriers members who were selected to travel with the team, having returned there following the schools international a few weeks back. All three were impressive and made it onto the podium in their best disciplined event. Across Dyfed and West Wales, twelve youngsters were chosen to feature in Ireland (Owain Lloyd-Hughes (Neath), Elliot Lawrence (Swansea), Ben Thomas (Carmarthen), Lucy Davies (Pembrokeshire), Shaun Zygadlo (Pembrokeshire), Thea Jenkins (Pembrokeshire), James Tomlinson (Pembrokeshire), Danielle Jones (Carmarthen), Bethany Moule (Neath), Tyler Cook (Swansea), Lili Church (Carmarthen), Holly Cooper (Swansea)
Results:
Lili Church: SILVER High Jump - 1.65m (equalling her personal best)
Ben Thomas: SILVER 2000m Steeplechase - 6.16.98
Danielle Jones: BRONZE Discus - 33.90m
WELSH U11, U13, U15 CUP FINAL
The end of the U11, U13, U15 track & field season came to an end with the annual Welsh Junior League Plate and Cup Finals, held in East Wales at the Newport Athletics Stadium. With the family summer holiday period in full swing, along with the Celtic Games and World Championships, it was always going to be a struggle to get a full team together, however a small squad of those available headed up the M4 motorway to represent the club.
16 teams from across West, East and North Wales (Menai T+F) visited Newport during the weekend (Saturday & Sunday) Carmarthen Harriers were involved in the cup final once again this year on Sunday after finishing third in the Louise Arthur League four matches during the summer, helped by all those who competed in Carmarthen, Neath, Swansea and Brecon (see Tuesday news headline for athlete recognition)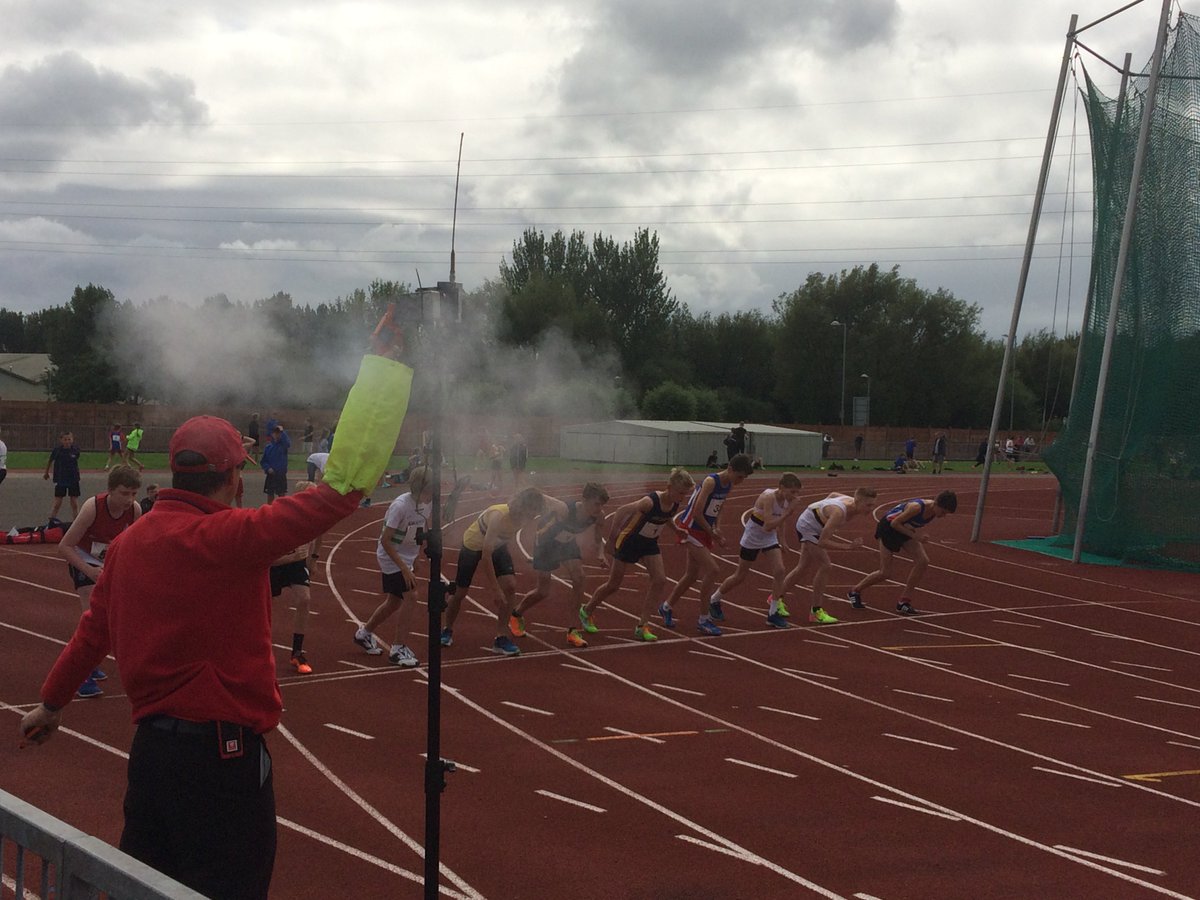 It turned out to be a good few days of two per event athletics despite numbers being down from the league matches this year with people away. The plate final was won by the North Walians, Menai Track & Field, meanwhile 24 hours later, it was Cardiff Archers who were victors of the cup after a close battle with the other larger teams in South Wales: Cardiff AAC and Swansea Harriers. It ended up being one of the closest finishes ever, with the club champions coming down to the very last relay event!
Thanks to all the athletes and officials who turned up one last time in 2017 in Newport to support the end of season event. Team:
Ifan Bowen, Tygan Davies, Oliver Dawson-John, Owain-Hari Davies, Jack Thomas, Steffan Davies, Joshua Morse, Rhydian Morgan, Rhys Homfray, Ryan Thomas, Morgan Batten, Luisa-Reid Thomas, Ruby Skone, India Skone, Thaia Davies, Sophia Reid-Thomas, Milly John, Keira Carmody, Megan Roberts, Amy Greatrick, Cordelia Walker, Elen Williams, Holly Jeff, Emma Adams, Phoebe Davis, Nia Williams.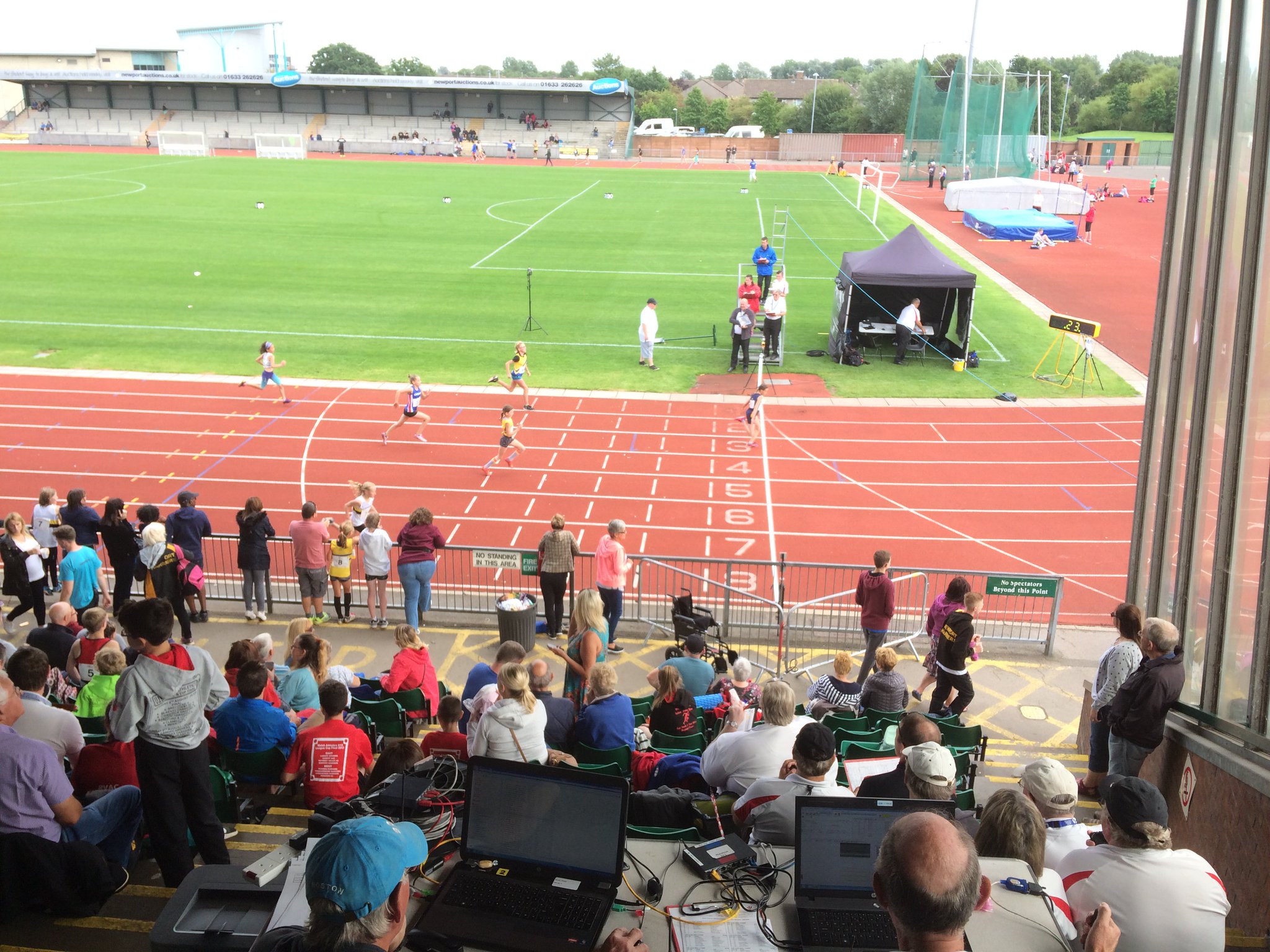 WELSH JUNIOR MOUNTAIN RUNNING RACE TRIAL
This mountain trial race took place at Devils Bridge near Aberystwyth. Caspar Farquhar was 10th in the under 17 men category while Ellie Kiff came second in the under 20 women. Elsewhere, Grace Page and Cerys Davies were 5th and 6th respectively in the under 17 women's age group.