Written by Nathan Jones
Sunday, 30 July 2017 19:15
Weekend 29-30 saw another set of events in 2 days, the first in Swansea was followed by a trip down to Haverfordwest for the second time this summer; Saturday & Sunday's action as we again headed out on the road!
ALL PHOTOS INCLUDED PROVIDED BY NATHAN JONES, providing coverage Live on the club Facebook & Twitter pages as it happened at both venues over the weekend. @CarmsHarriers
Another Weekend...Another Double-Header for us! It all started in Swansea early on Saturday and then we headed down the A40 to STP in Haverfordwest on Sunday. Catch Up with the action including a selection of images...
PART 1 / RHAN 1 - Swansea 29.07.17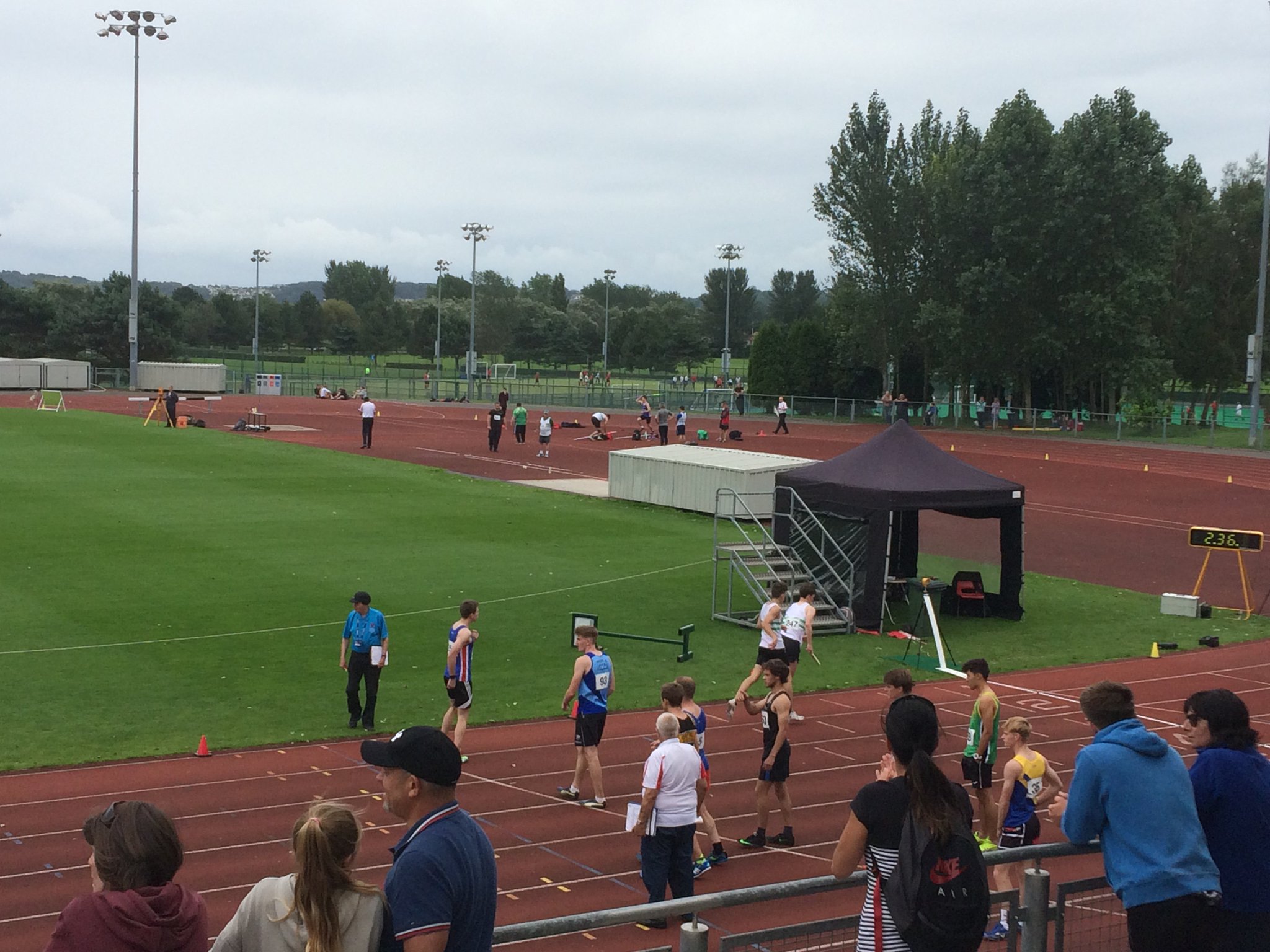 Having been to Newport, Brecon and Neath already over the last few months, the final destination of the Welsh Athletics U17, U20 and Senior league for this year moved onto the Swansea University Track in Sketty on 29th July for fixture 4 of 4. Taking a slightly difference format to previous years, The meeting was again open to all clubs affiliated or non-affiliated with unlimited number of competitors allowed.
The last match saw a guest athlete appear - Julia Ratcliffe, a hammer thrower from New Zealand who was continuing her training ahead of the World Championships with her current personal best being 70.75m. Coming as no surprise, Ratcliffe entertained the crowd as she threw out to a best of 65.31m.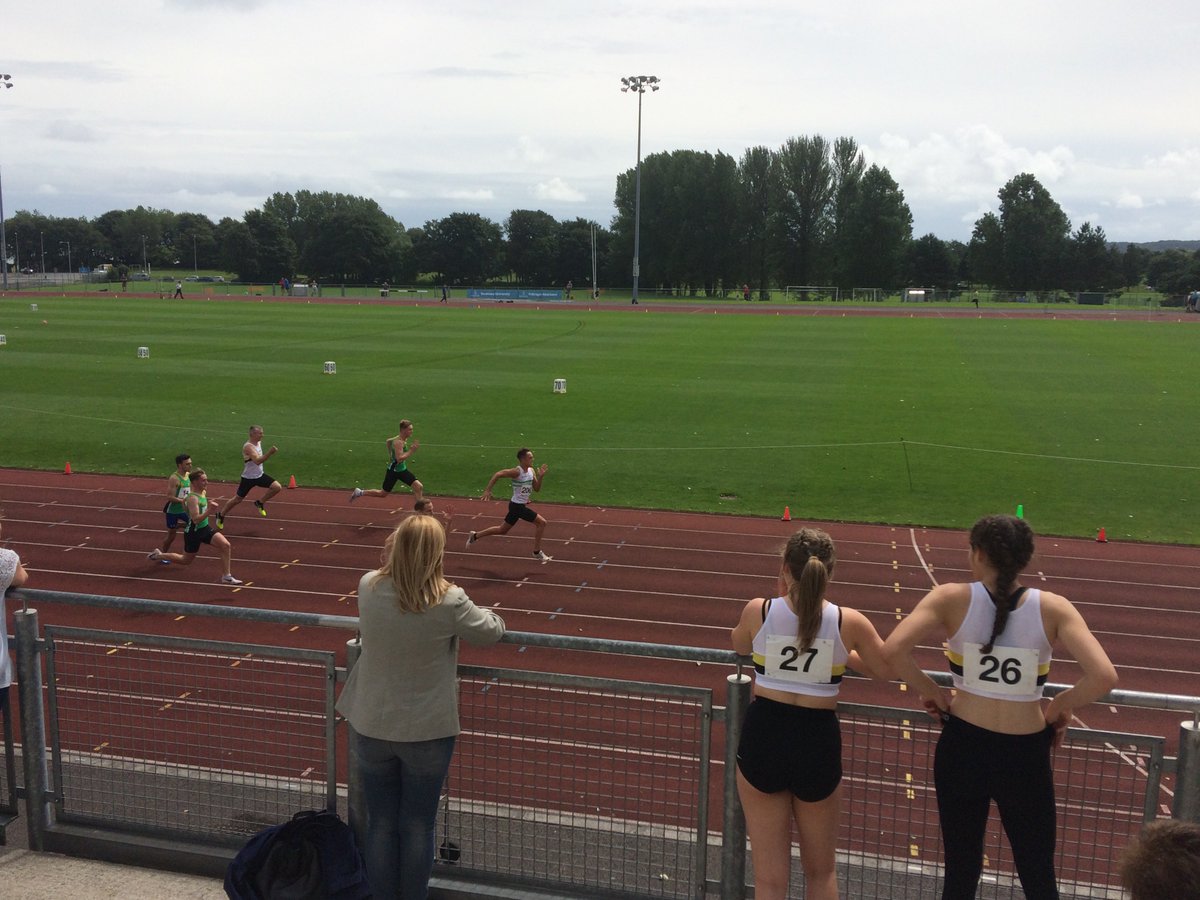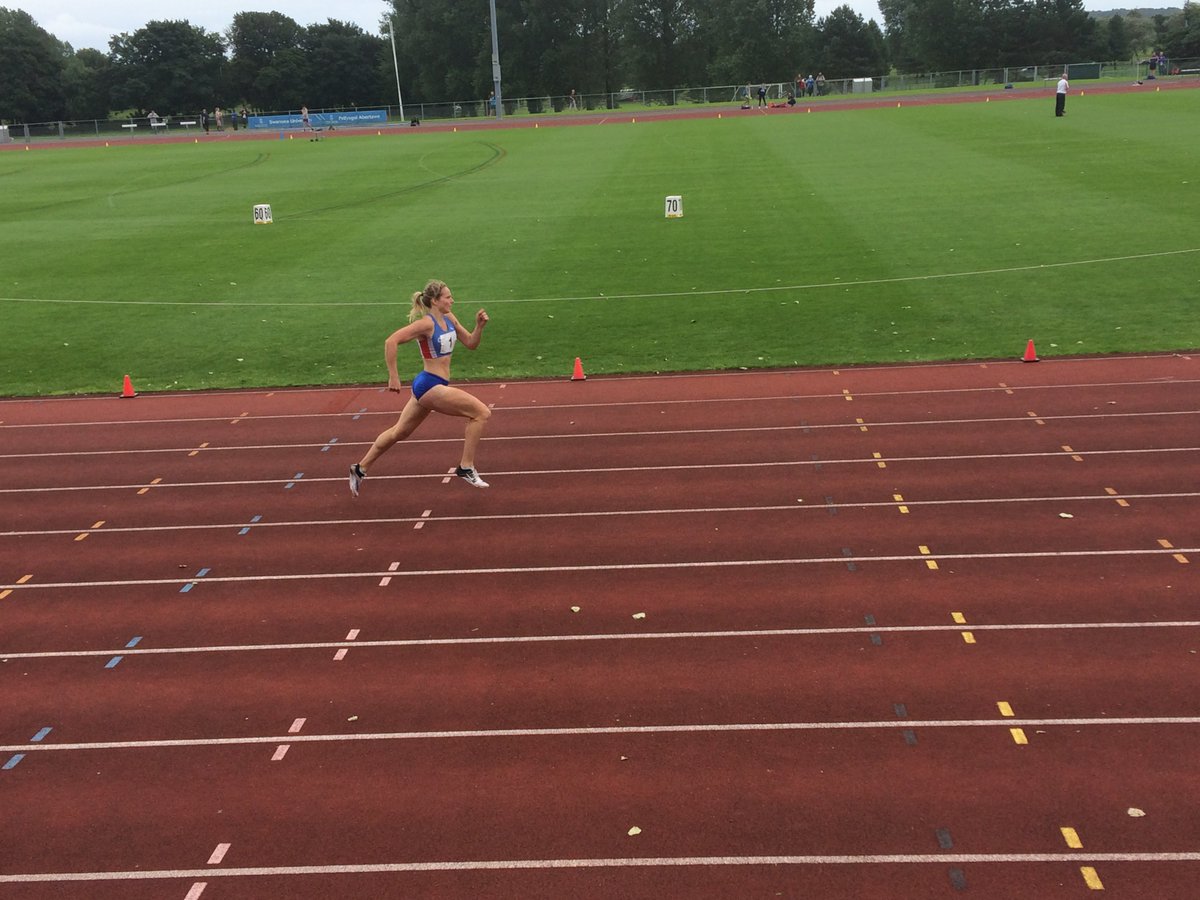 Welsh Athletics Competition Officer, Rhiannon Linington-Payne in 400m action finishing in a seasons best
Despite the holidays and other commitments now in full swing, the fixture saw a decent turn out of around 210 athletes who registered making the most of the ideal conditions and to collect another season time. Following a disappointing turn out from a club point of view during the league matches, there were 16 who had made the short journey up the M4 to Swansea. All results are listed below:
Charles Griffiths Senior 100m (13.64) & 200m (29.45)
Haydn Davies U17 100m (12.44) & 100mH (14.57)
Dwayne Griffiths Senior 200m (24.85) & 400m (53.75)
Kyle Bishop U17 200m (25.09)
Trystan Leech U17 800m (2.18.44)
Gareth Thompson U17 800m (2.12.69)
Owen Palmer U17 Long Jump (5.06m) & Triple Jump (10.46m)
Joe Worrall U20 Discus (47.78m)
Olivia Haines U20 100m (13.48) & Triple Jump (9.99m)
Rebecca Williams U17 100m (19.80)
Eva Edwards U17 1500m (5.15.14)
Ellie Kiff U20 1500m (5.16.55)
Grace Page U17 1500m (5.48.71)
Carys Jones U20 Pole Vault (3.30m)
Lauryn Davey U20 Long Jump (4.92m)
Danielle Jones U17 Shot (9.52m), Discus (32.58m) & Javelin (23.24m)
Amy Evans U20 Javelin (27.01m)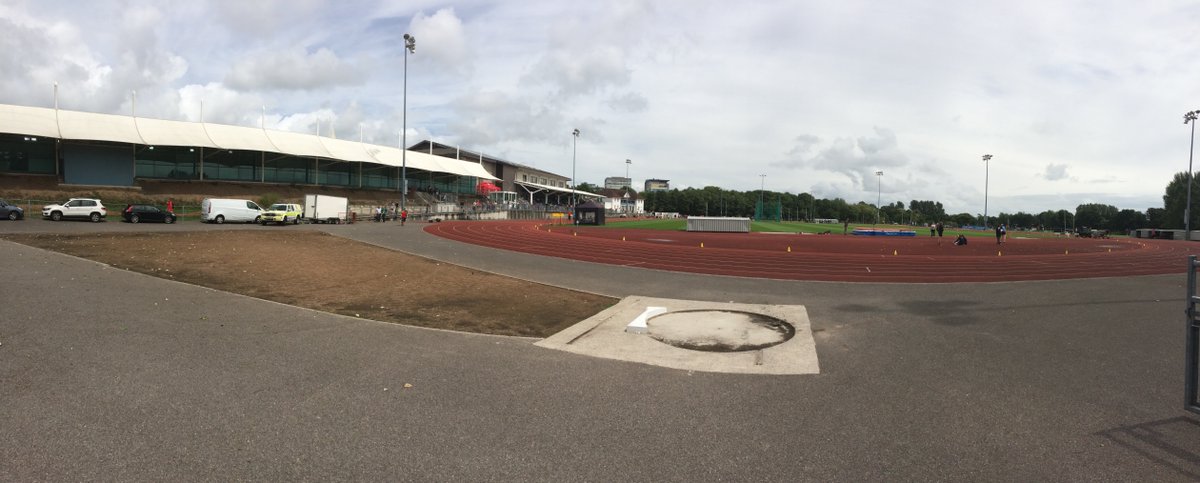 It was the host club who led the way going into the finale, and another big turnout saw the home team claim victory. Congratulations to Swansea Harriers who won the overall league title once again this year for the second successive year. Elsewhere, Brecon were second, Cardiff third, Neath fourth, Pembrokeshire fifth, Aberdare sixth and Carmarthen seventh.
PART 2 / RHAN 2 - Haverfordwest 30.07.17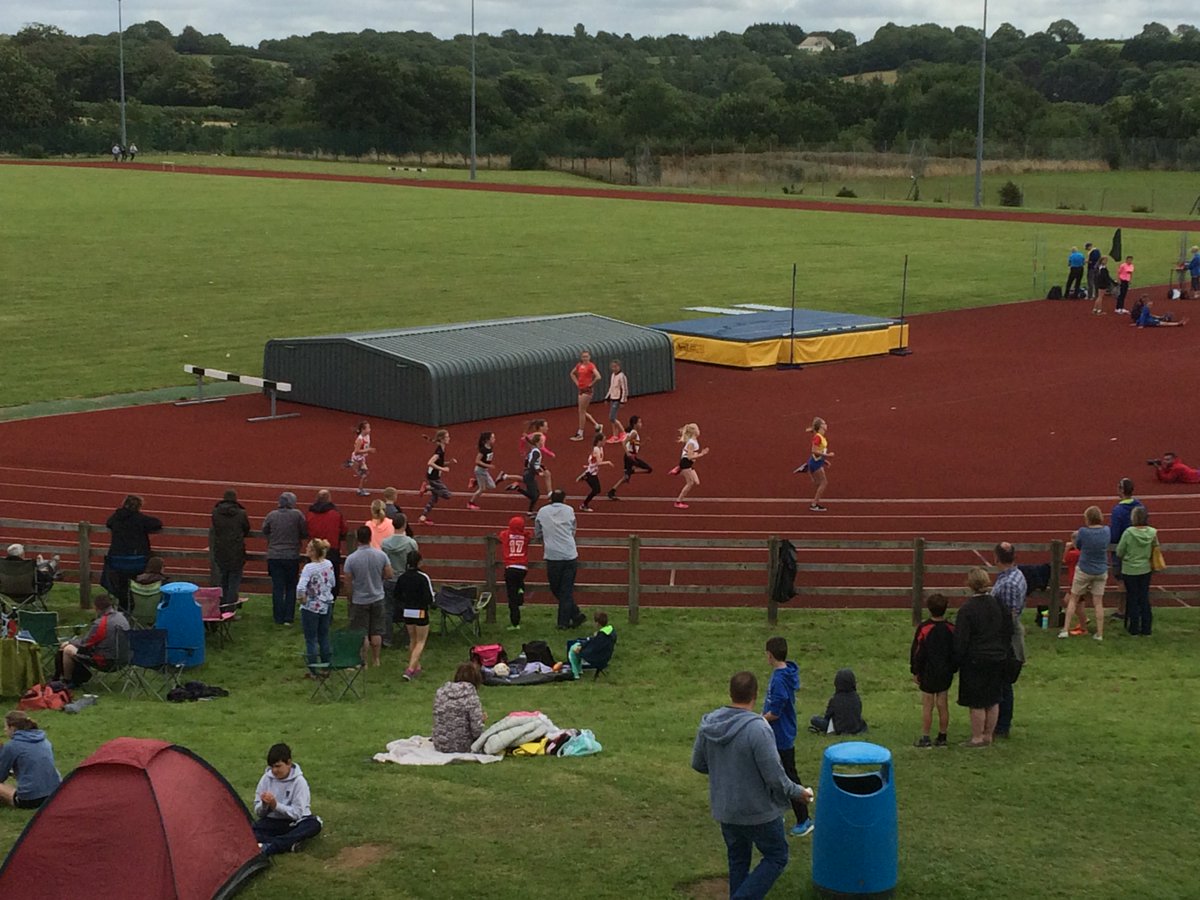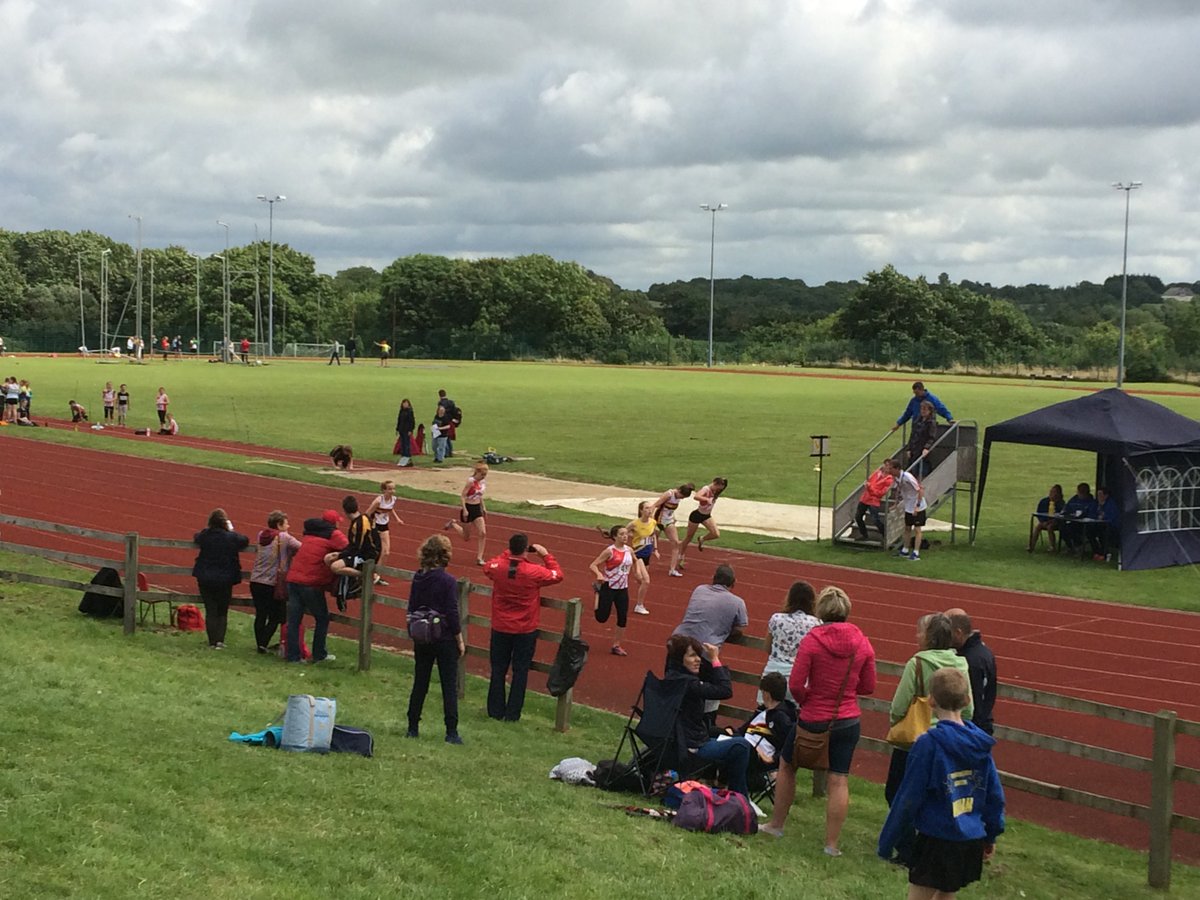 The second fixture of another action-packed weekend headed down the A40 further West to our neighbours at Pembrokeshire. The annual Gerald Codd Trophy Match again took place at Sir Thomas Picton School in Haverfordwest. This is the only event that Pembrokeshire host every summer and one of the highlights of the track and field year for them down in West Wales. Five clubs from Swansea, Pembrokeshire, Carmarthen, Llanelli and Neath were all in attendance.
The trophy match has been arranged in honour of Gerald Codd who was a great stalwart of athletics in Pembrokeshire for many years.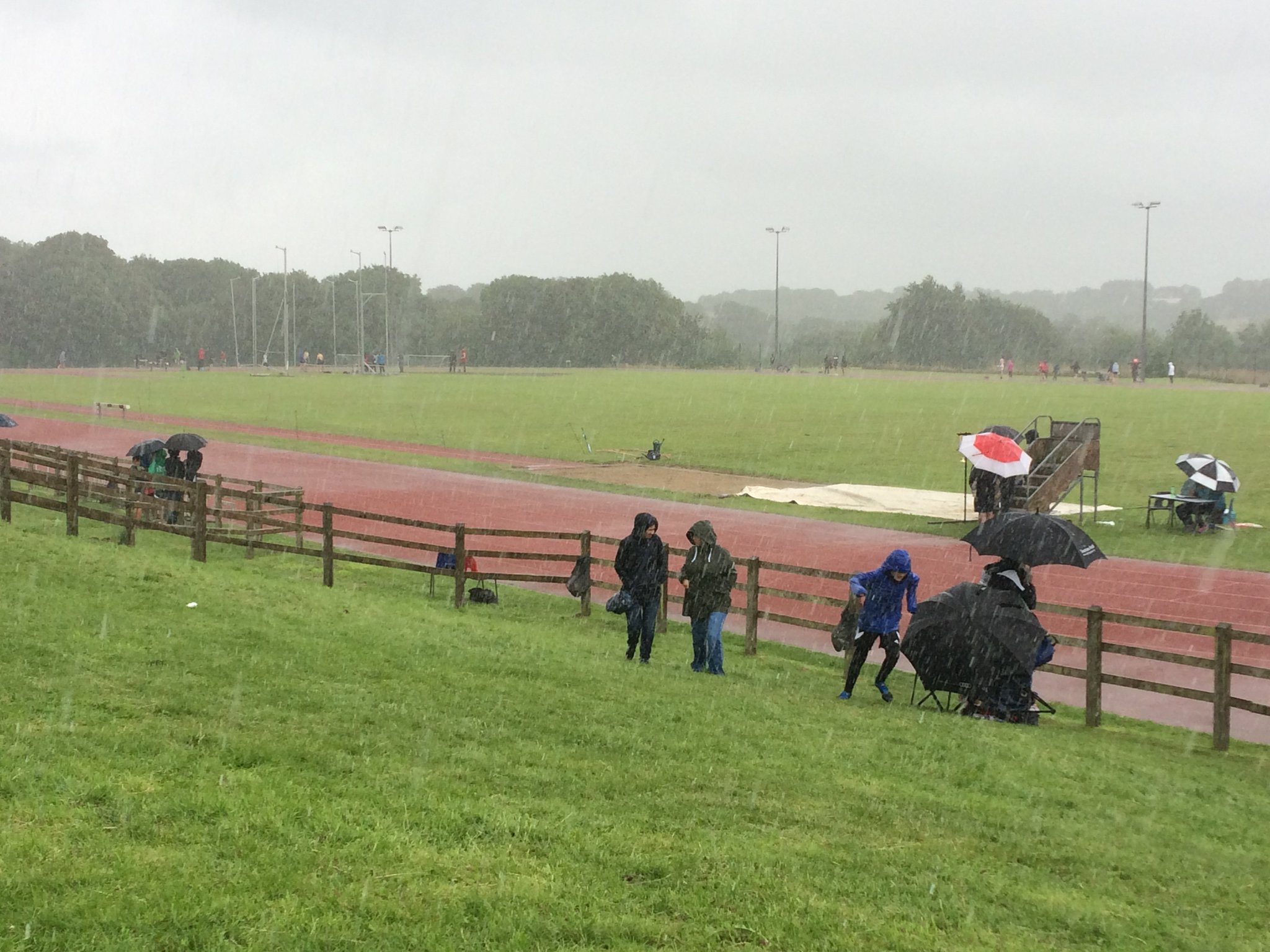 In general, The summer holidays and people going away meant that the team was not at full strength by any means, however those Carmarthen U11, U13 and U15 athletes available travelled in the opposite direction to usual to take part and all performed well. The day was a rather mixed one weather wise. While heavy rain continued in Carmarthen for much of the day, Pembrokeshire missed the worst with sunny spells for most of the day but a very heavy shower arrived in the middle of the afternoon as the 150metres got underway, not helped with the headwind for runners.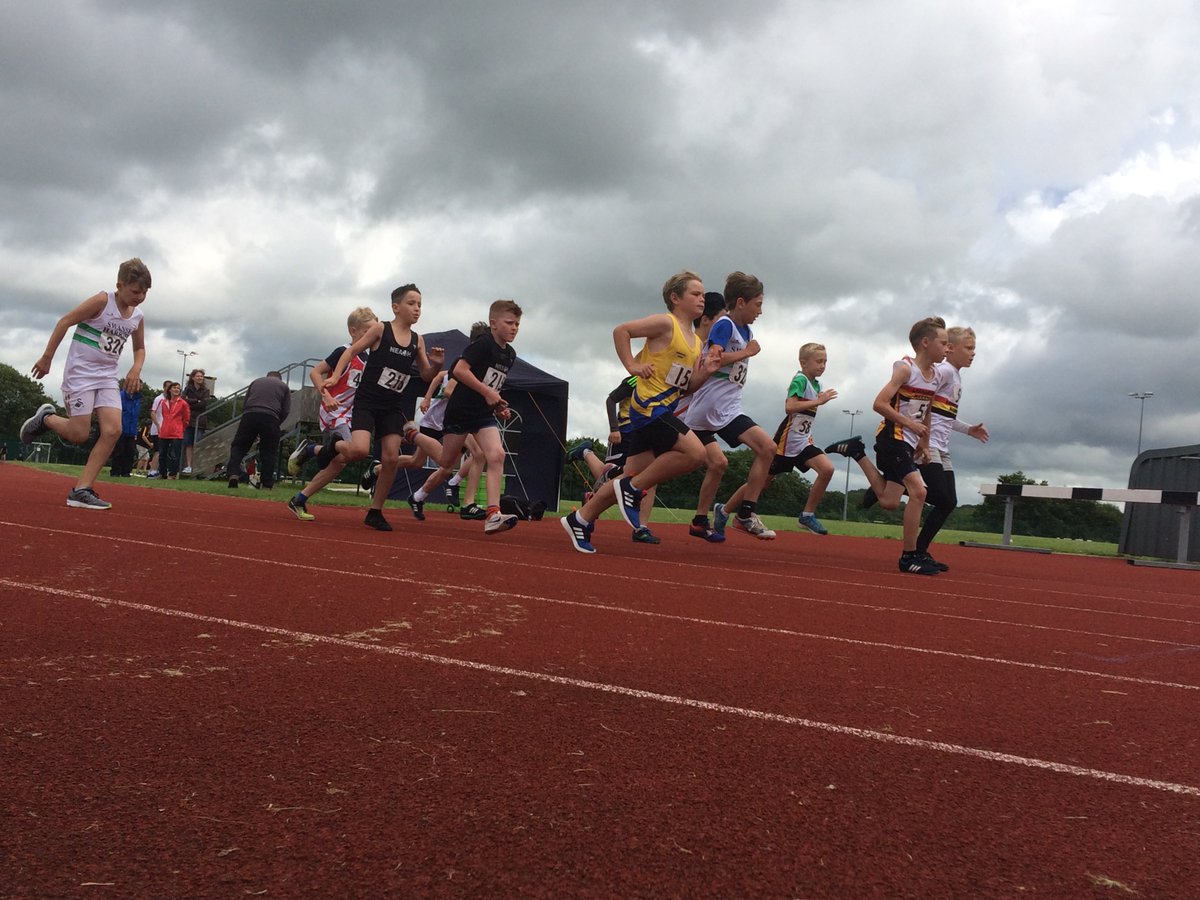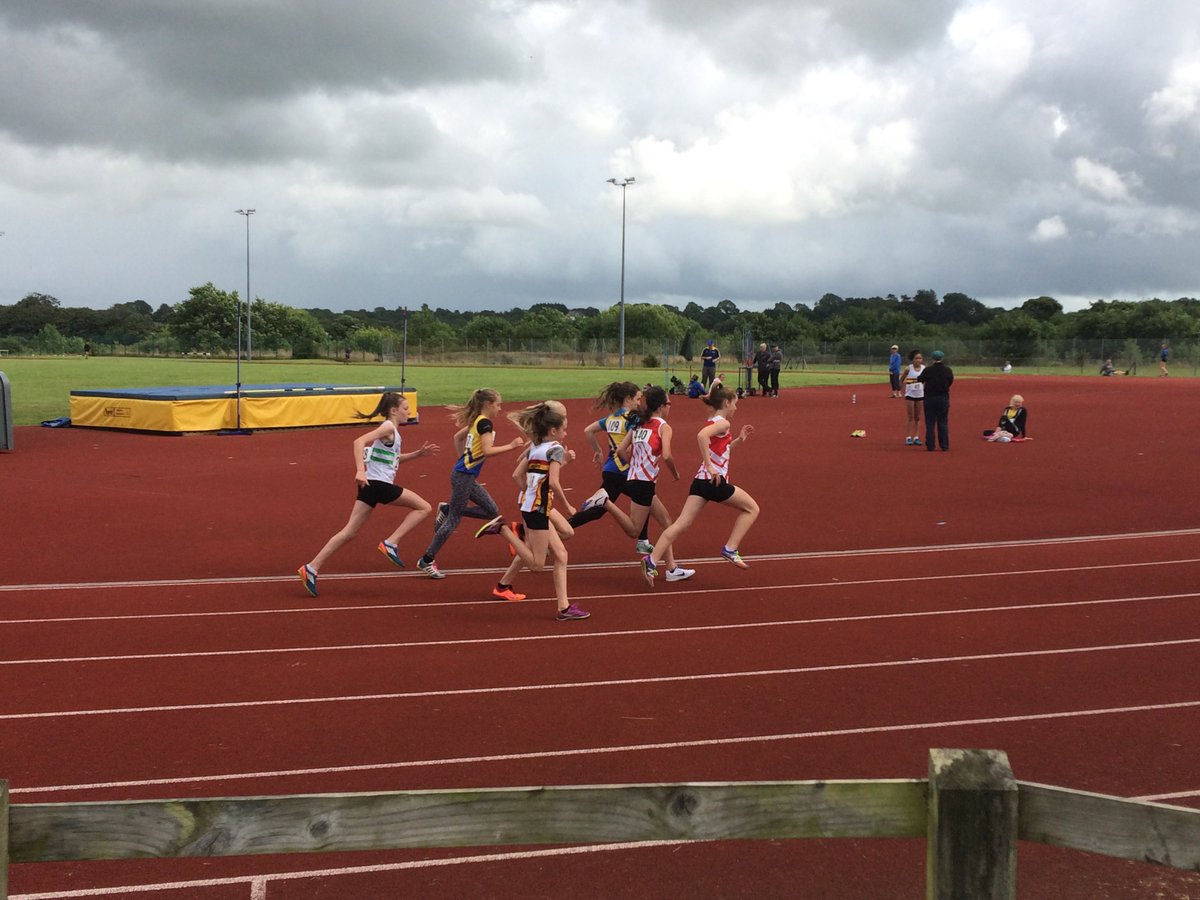 A good turnout from the hosts saw Pembrokeshire see off Swansea's challenge to win comfortably. Despite there being many gaps, Carmarthen came through in the last 10 or so events to repeat the outcome set in 2015 and 2016 in third place. There was also an excellent team performance also throughout from our Dyfed friends in Llanelli AAC who were not too far behind, supporting and showing great team spirit.
1. Pembrokeshire Harriers; 2. Swansea Harriers; 3. Carmarthen Harriers; 4. Llanelli AAC; 5. Neath Harriers.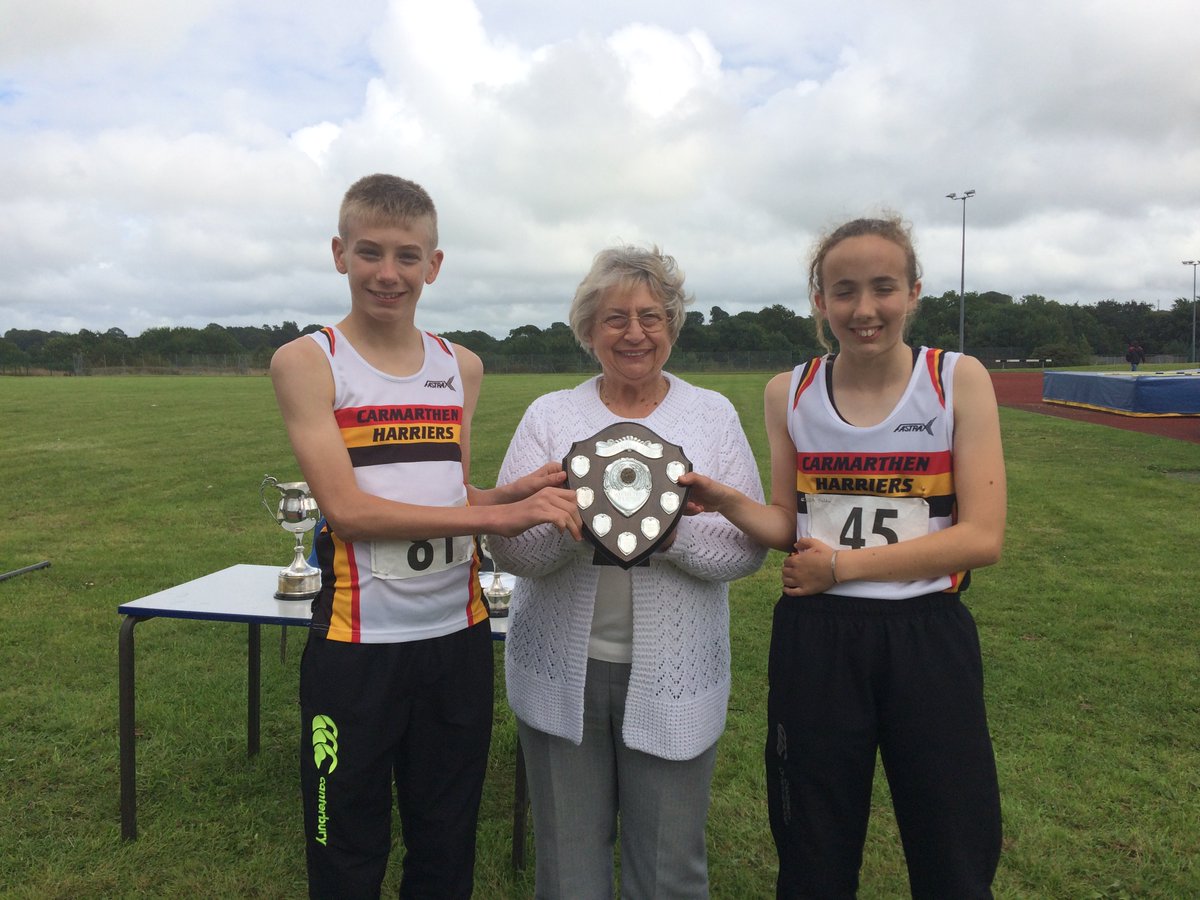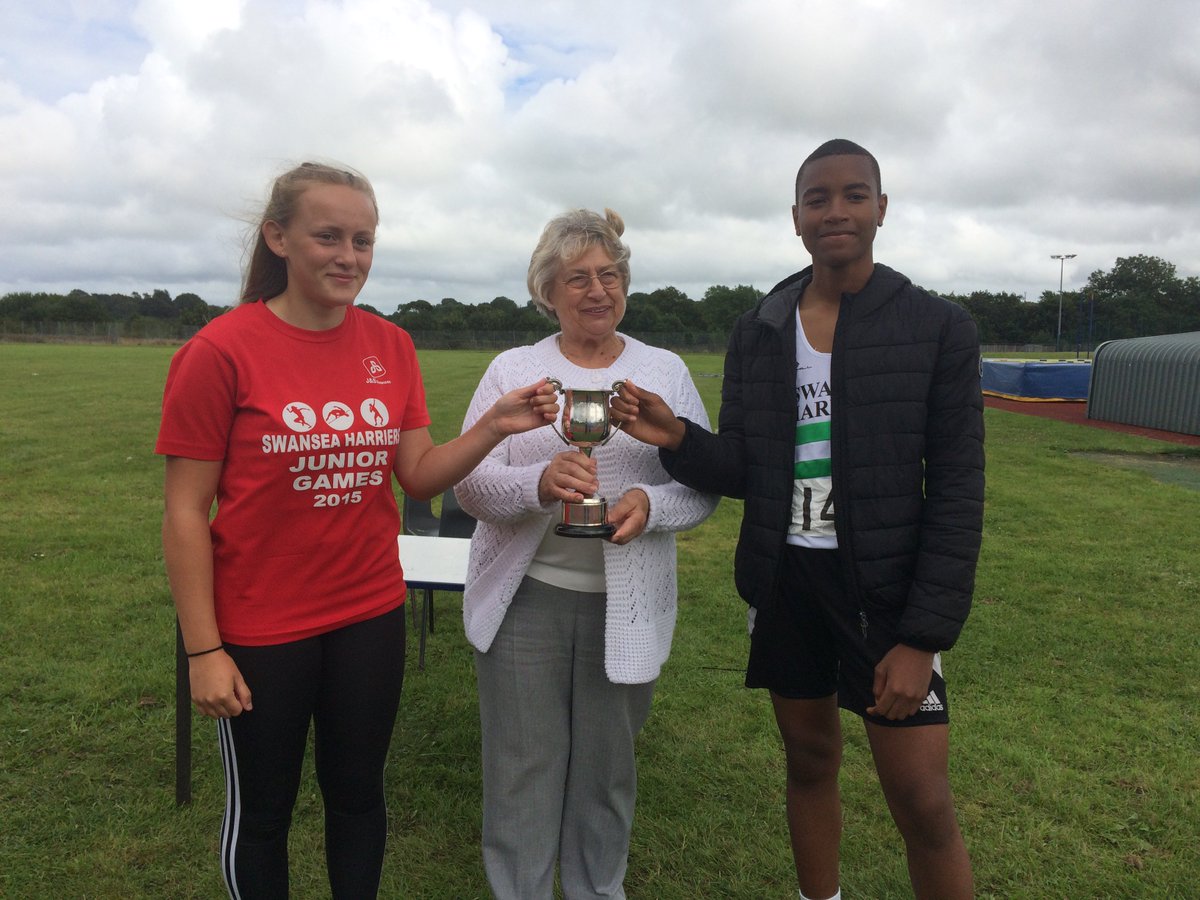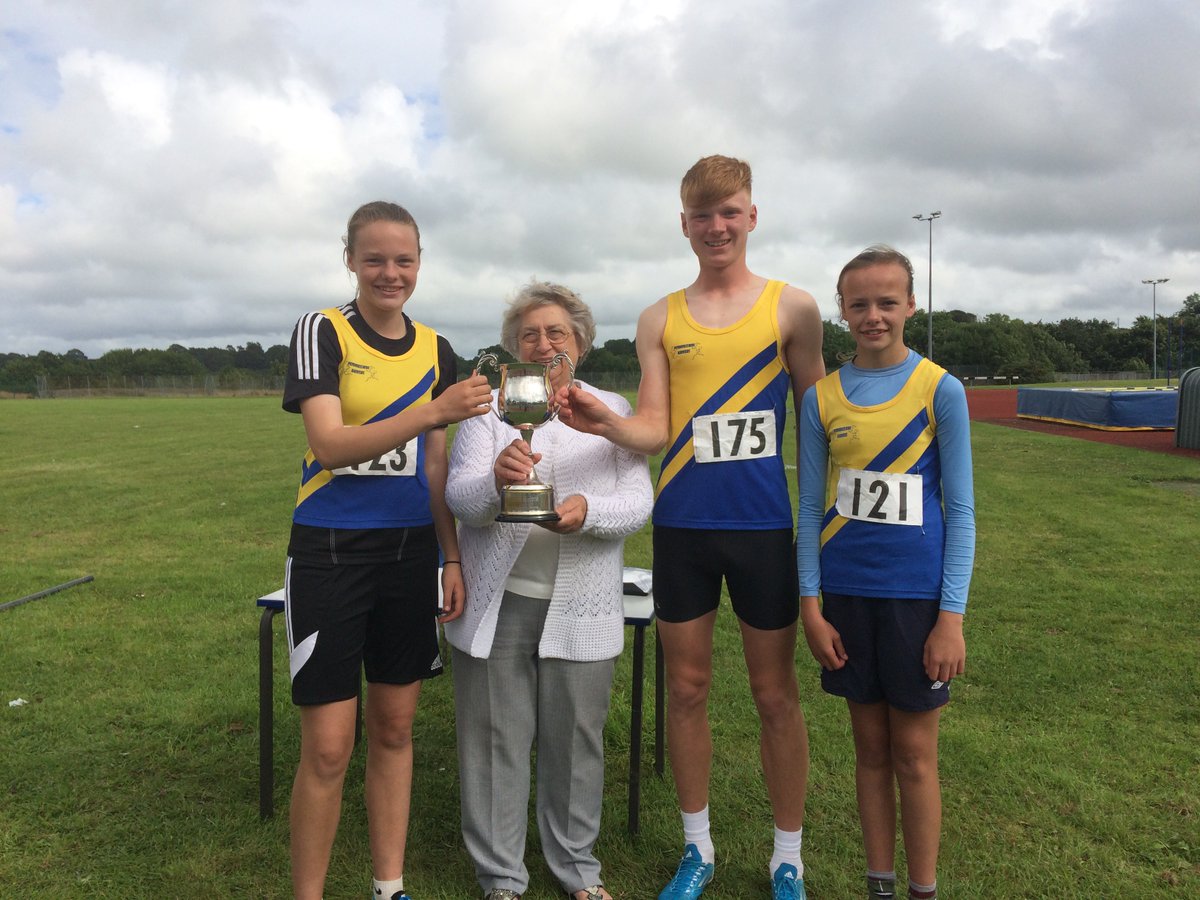 Our thanks as usual go to the members and officials of Pembrokeshire Harriers (many who were alongside us at the track early in the morning) for their usual warm welcome and well organised event along with Jo Davis (Swansea) officials, coaches and athletes!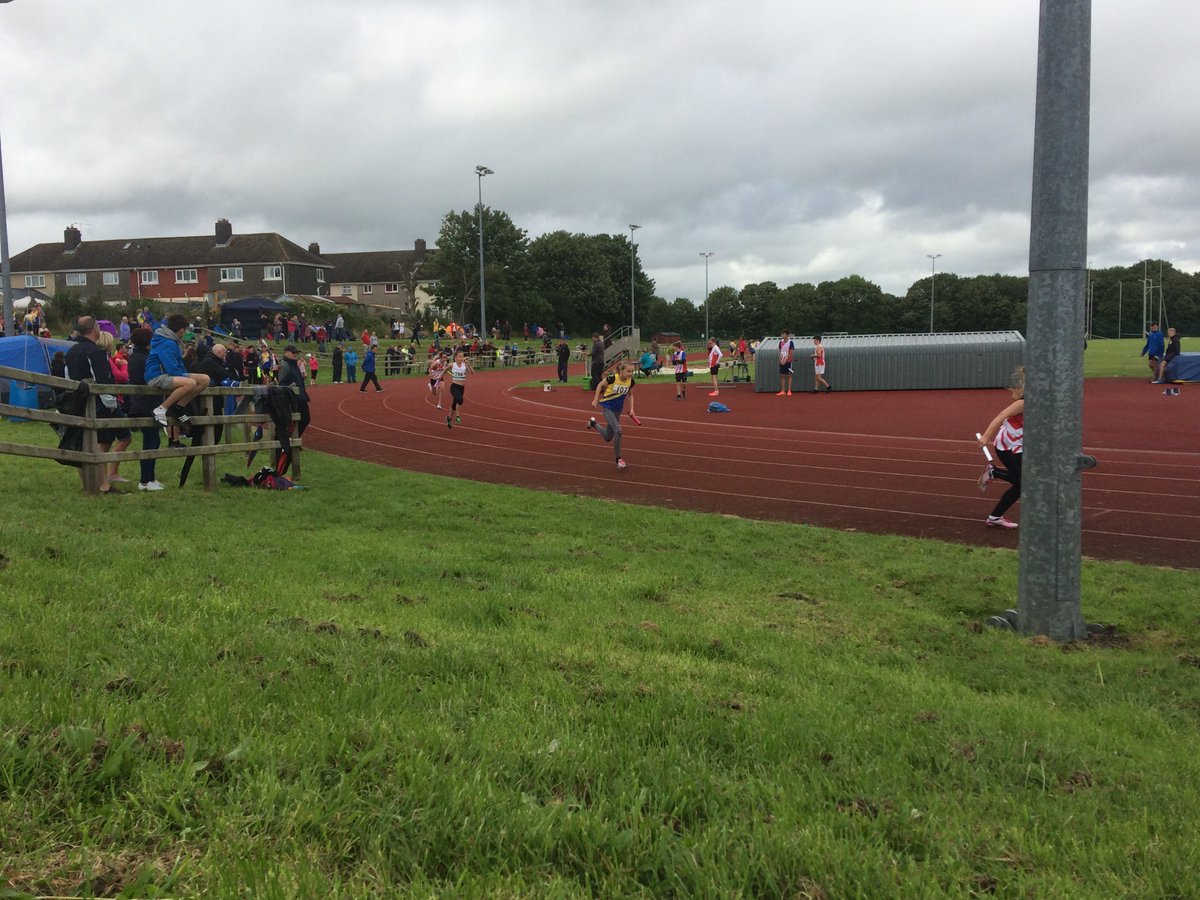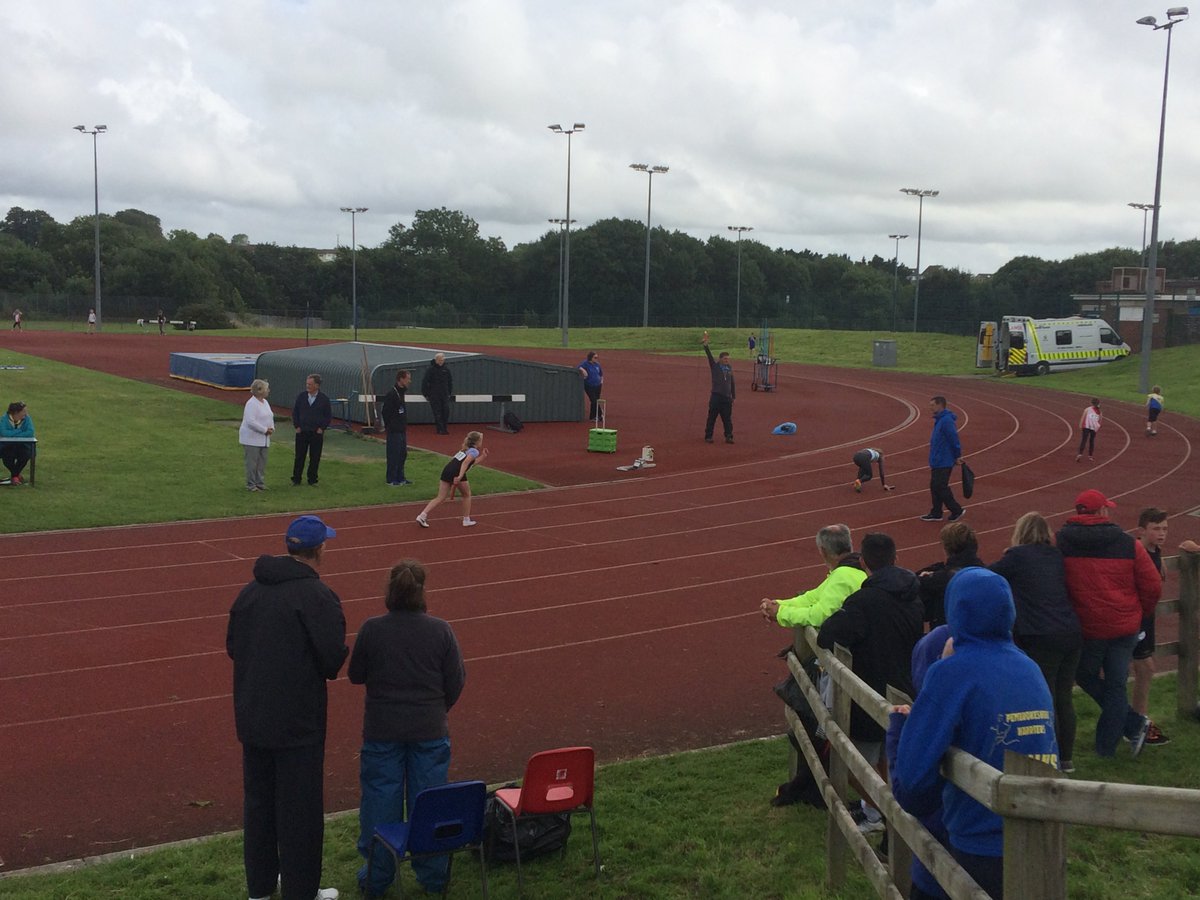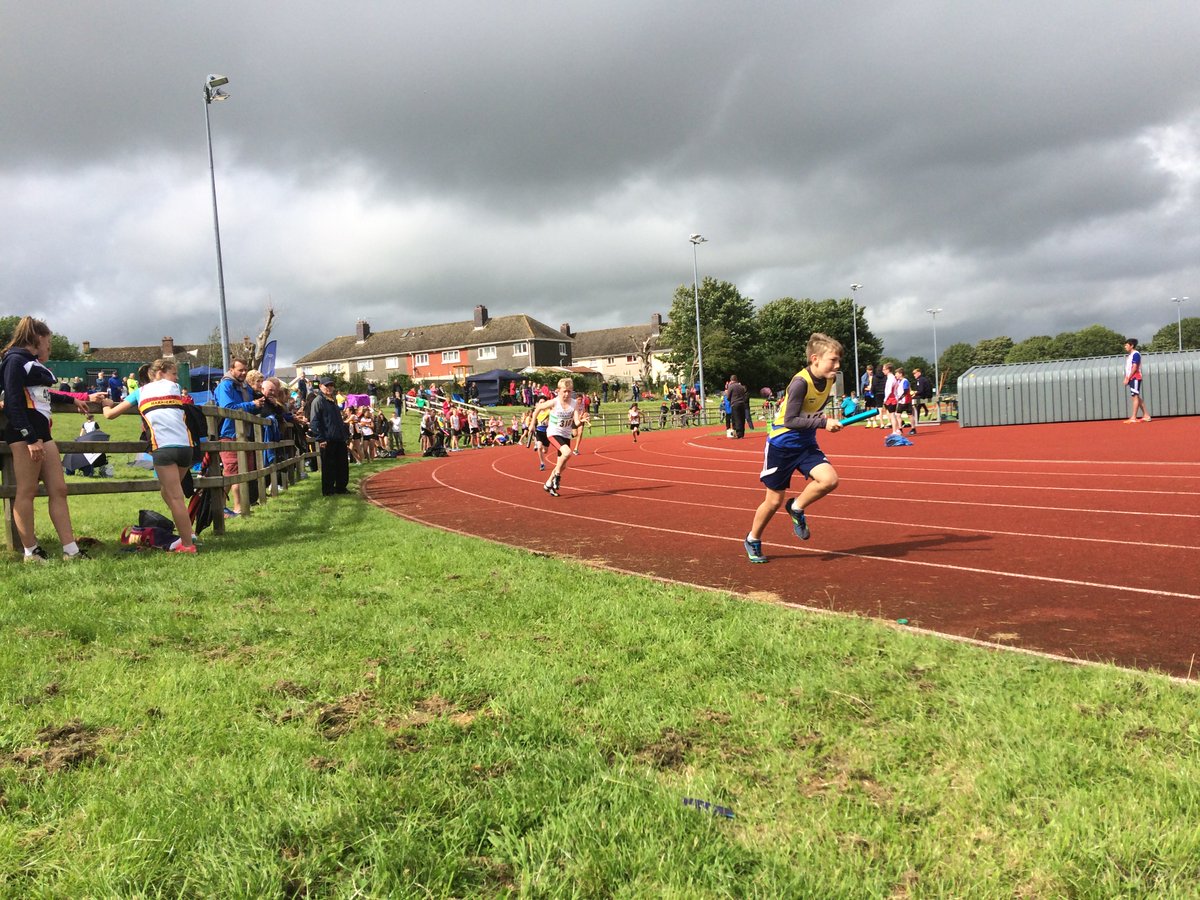 CLUB ATHLETES IN HAVERFORDWEST (remember to check back here in the next week or two when we'll be publishing the annual athlete recognition files following this year's Louise Arthur league): Iwan Thomas, Daniel Wilds, James Sloyan, Alexander Coles, Owain-Hari Davies, Harri Howells, Frank Morgan, Jack Thomas, Rogan Cox, Eric Buck, Osian Roberts, Joshua Morse, Liam Edwards, Morgan Batten, Jac Chapman, Ryan Thomas, Bessy Hill, Erin Morgan, Ruby Skone, India Skone, Keira Carmody, Megan Roberts, Jessica Lee, Leia Vobe, Zara Evans, Milly John, Faye Jones, Amy Greatrick, Cordelia Walker, Holly Jeff, Ellen Williams, Sadie-May Mason, Emily Reading, Emma Adams, Siwan Jones-Evans, Daisy Thompson, Maddie Morgan, Phoebe Davis, Ellie Tromans, Beca Roberts, Lili Church, Ellie Loweth

ELSEWHERE THIS WEEK:
BMC Latest Meetings -25.07.17
The latest BMC Regional Races headed to Exeter on 25th July and in attendance were two Harriers middle distance athletes and both came away with new personal bests in the 1500m: U13 Frank Morgan 4:33:32 & U15 Daisy Thompson 4:52:06. Meanwhile on the same evening, over in Stretford, Kyran Roberts was in action at the BMC Gold Standard Races, he also delivered with a 1:51:47 time in the 800m setting his quickest time.