Written by Nathan Jones
Sunday, 09 July 2017 22:52
There's another few days of results to catch up on...including the Endurance Open Meeting, BMC plus a double-header at Swansea's Louise Arthur League & our visit to Ammanford for the annual 10K Road Race!
Welsh Athletics Endurance Open Meeting - Newport Stadium 05/07/17
Harriers "Stopped The Clock" setting a raft of personal bests in Newport on Wednesday night as 10 Harriers made the trip East to take part in a whole evening of graded 800 and 1500 metre races. In an outstanding night, 8 out of 10 athletes set a personal best as they took advantage of near perfect conditions on a warm evening.
The biggest PB of the night came from Ysgol Bro Myrddin's Frank Morgan who set a new Carmarthen Harriers club record for the under 13's 1500 metres. His time of 4:33:46 knocked 8 seconds off his best to place him 2nd in the UK rankings at this stage of the season.
Another significant PB came from Tomos Rees racing in his first year as an under 17 finishing the 1500 b race in 4:11 to move up to 6th in the Welsh rankings. In the same race, Thomas Jones, a member of the Welsh Mountain squad also took part in the 1500 metres 4:19. Training partner, Archi Morgan (under 17) joined him running well to get a best by 2 seconds finishing in 4:33.
In the 800 metres, Welsh International and Carmarthen Harrier Kyran Roberts (under 23) set the tone in the first race with a personal best of 1 minute 51 seconds as he ran his first 800 metres race of the season.
With best performances coming thick and fast, Ben Thomas and Iestyn Williams had a close race over 800 metres with Williams coming out on top this time by fractions of a second. In doing so he was stretched to run 2 seconds faster than ever before finishing just ahead of the Welsh schools steeplechase specialist and champion Thomas.
Later in race 3, Trystan Leech and Gareth Thompson both ran their fastest ever 800 metres in 2:08 and 2:09 respectively both working hard in the warm conditions.
Finally, keeping the personal best flag flying for the girls, Maddie Morgan rounded off the evening, surviving a very fast first lap, to set her personal best of 2:36 for the 800 metres.
BMC Grand Prix - Loughborough
On Saturday, Kyran Roberts was in action at Loughborough in the 1500m and enjoyed a great run. Not only did he secure a personal best but also broke the Carmarthen Harriers senior record which had stood since 1969 by the Commonwealth games athlete Fred Bell. Well done Kyran!
Double-Header: U11, U13, U15 Louise Arthur League - Swansea University - 09/07/17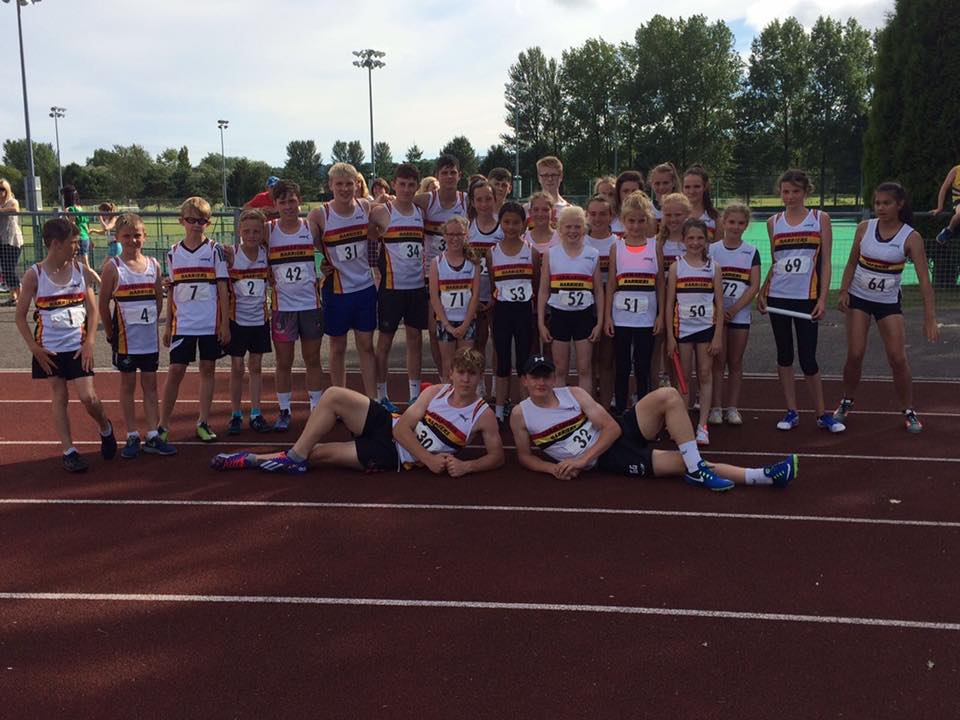 The Louise Arthur league returned on the weekend at the magnificent Swansea University track...over a month after the other completed event at home in Carmarthen back at the end of April following the unfortunate abandonment in Neath in May because of the poor weather.
A large team of 60 athletes travelled to Swansea to compete against 8 other club teams finishing second overall, nipping ahead of our friends at Pembrokeshire in the final events of the day. Many Harriers made debuts and there were an unusually high number of personal bests with athletes covering most events to get points for the team.
5 athletes stood out in particular: Firstly Sprinter Thaia Davies ran a personal best to win the under 13 girls 100m with her time topping the Welsh rankings for the year. In the under 11's all rounder Bessy Hill won the 800m in a personal best time, was 5th in the javelin and 4th in the long jump. Also in this age group, Dion James stood out coming second in the 75m, winning the 150m and coming second in the long jump jumping 3 metres 69cm. Lili Church predictably won the high jump showing the form that places her amongst the best in the UK with a good second place in the javelin throwing 26.27m to round off an excellent day. For the under 15 girls, Ellie Tromans won both the 200m and 300m, winning the latter by 10 metres in 42.83 to go second in the Welsh rankings at this stage of the year. Ellie was pushed all the way by teammate Siwan Jones-Evans who finished 3rd. Finally the under 15 boys relay team destroyed the opposition to win by a huge margin in 46.90 to win, go first in the Welsh rankings and position themselves amongst the top 10 club teams in the UK. All this on the teams debut for the club.
Other stand out sprinters included Megan Roberts and Sophia Reid-Thomas on the U13G 100m both setting PB's coming 4th and 6th to cement their place firmly in the top 10 in Wales whilst still younger year in their age group. Iwan Glynn also impressed, running well to come 2nd and 3rd in the 200 and 300 metres respectively.
In the throws, Cordelia Walker performed well again for the under 13 girls setting a PB in throwing the javelin out beyond 24 metres - a distance that places her as 3rd best in Wales. With good performances in the shot and discus, she proved once again to be possibly our most versatile and consistent thrower. Rivalling her for this position was under 13 boy Joshua Morse who powered the shot out to a mighty 8.42m - a distance that is the second best in Wales for his age group. This coupled with a good javelin throw made him a vital team member for this fixture. A mention should also be made of Kacper Krowcewicz who made his debut throwing 7.37m to finish 4th and to sail into the top 10 in Wales. With India Skone under 11 girls shot 2nd, Tygan Davies (3rd under 11 boys shot) and Morgan Batten second (under 15 boys javelin) this was a good day for Carmarthen Harriers throwers.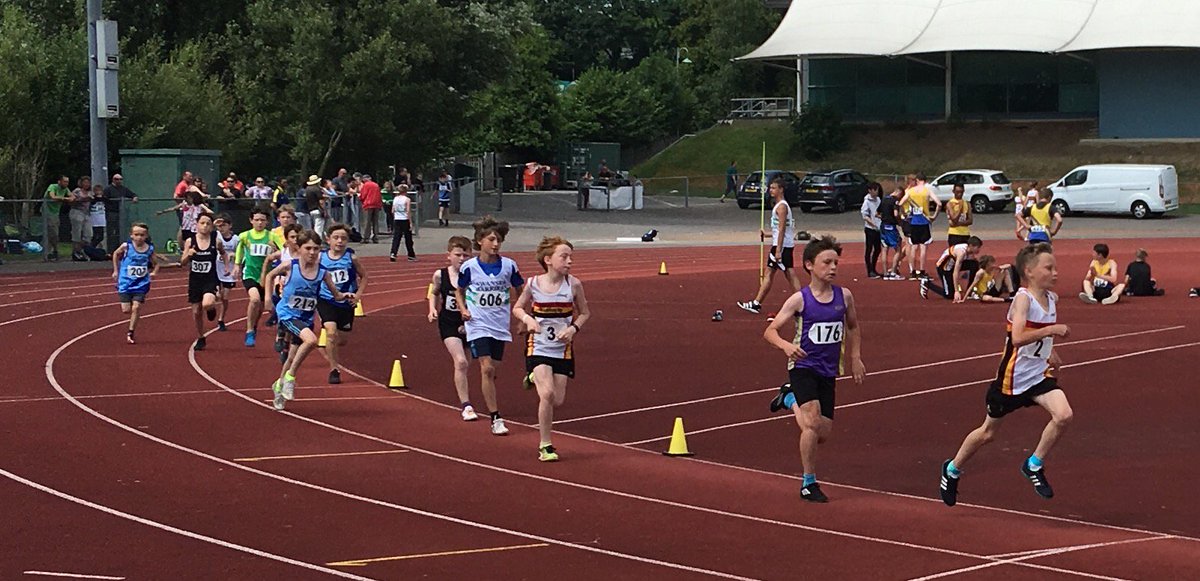 In the jumps, outstanding athlete Zara Evans finished second in both the under 13 girls long and high jump with Jessica Lee jumping a personal best to come 4th. She was followed by under 13 boy Owain-Hari Davies who jumped over 4 metres for the first time. To round off a good day for the jumpers Ryan Thomas jumped a solid 1.60m in the under 15 high jump.
Many middle distance athletes also had a good day with 800m wins in the under 11 and 13 boys by Iwan Thomas (2:40) and Frank Morgan (2:21) respectively with latter winning by close to 80 metres in a dominant display whilst running the 800 for the first time this season. Jack Thomas also impressed with a personal best of 2:33 to come second to Morgan in the under 13 boys race.
The best of the under 15s distance runners was clearly Dafydd Jones who ran a brilliant tactical race tucking behind a Neath athlete for much of the race before winning the 1500 metres in 4:35 for a massive personal best. Also running well was Jac Chapman, 3rd in the under 15 boys 800m. A good run from Erin Morgan running 2:49 to be amongst the best under 11 girls.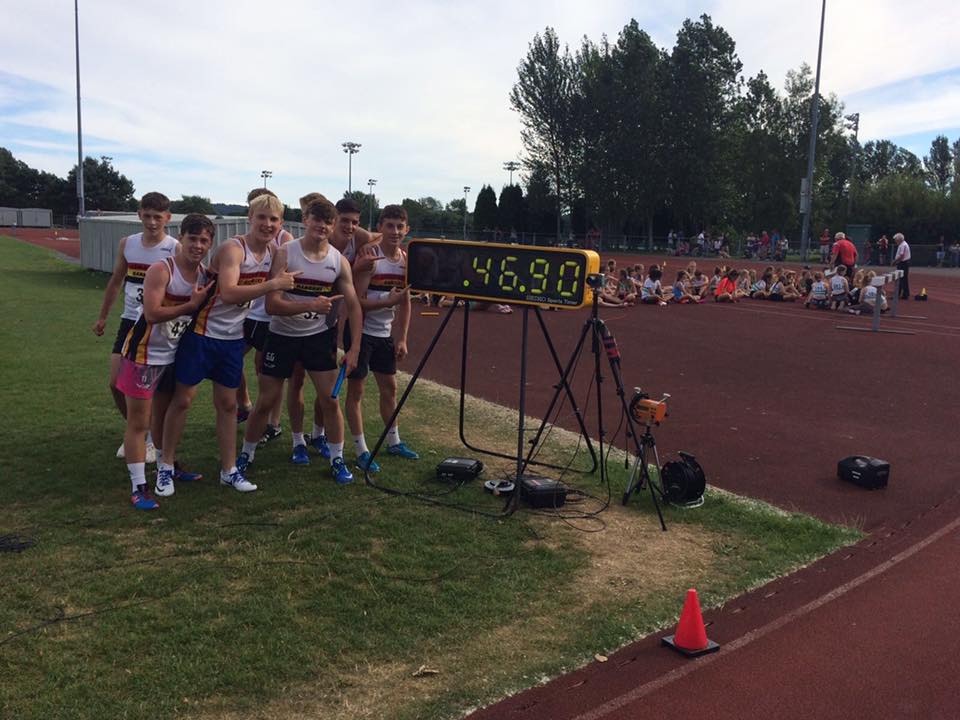 Many other athletes contributed to vital points for the club with many of them staying the whole day to be able to run the relays where we placed in almost every age group. (all listed below)
Finally it was great to see so many parents operating as team managers and officials - complete with team Harriers T shirts! The officials who made the day possible included Allie, Tim, Richard, Huw, Alan, David, Neil, Kath and also under 17's Tomos, Cerys and Ben for helping with the discus. Thanks also go to the team managers for the day Steve, Cressy, Nathan, Jake and Hayley.
Well done to athletes involved in an excellent junior athletics event! How summer track and field should be...friendship and everyone enjoying themselves!
Carmarthen athletes Match 3:
Under 11: Tygan Davies, Iwan Thomas, Jake Lynock, Dylan Bevan, James Sloyan, Alexander Coles, Dion James, Ella Glynn, Ellie Alliston, Erin Morgan, Bessy Hill, Luisa Reid-Thomas, Ruby Skone, India Skone
Under 13: Harri Howells, Owain-Hari Davies, Jack Thomas, Frank Morgan, Steffan Davies, Joshua Morse, Kacper Krawcewicz, Matthew Waugh, Sophia Reid-Thomas, Megan Roberts, Ceindeg Evans, Hanna Evans, Thaia Davies, Jessica Lee, Megan Rees, Keira Carmody, Zara Evans, Demi Bevan, Faye Jones, Amy Greatrick, Leia Vobe, Cordelia Walker, Holly Jeff, Elen Williams
Under 15: Tal Davies, Iestyn Gwiliam, Gruff Giles, Elliot Burton, Nicholas Evans, Iwan Glynn, Liam Edwards, Jac Chapman, Dafydd Jones, Ryan Thomas, Harry Banner, Morgan Batten, Trystan Jones, Sadie-May Mason, Emily Reading, Siwan Jones-Evans, Emma Adams, Maddie Morgan, Beca Roberts, Ellie Tromans, Lili Church, Nia Williams
Remember that the fourth fixture of the LA league heads to Brecon's Penlan Arena on Saturday 22nd July. Hope to see you all there!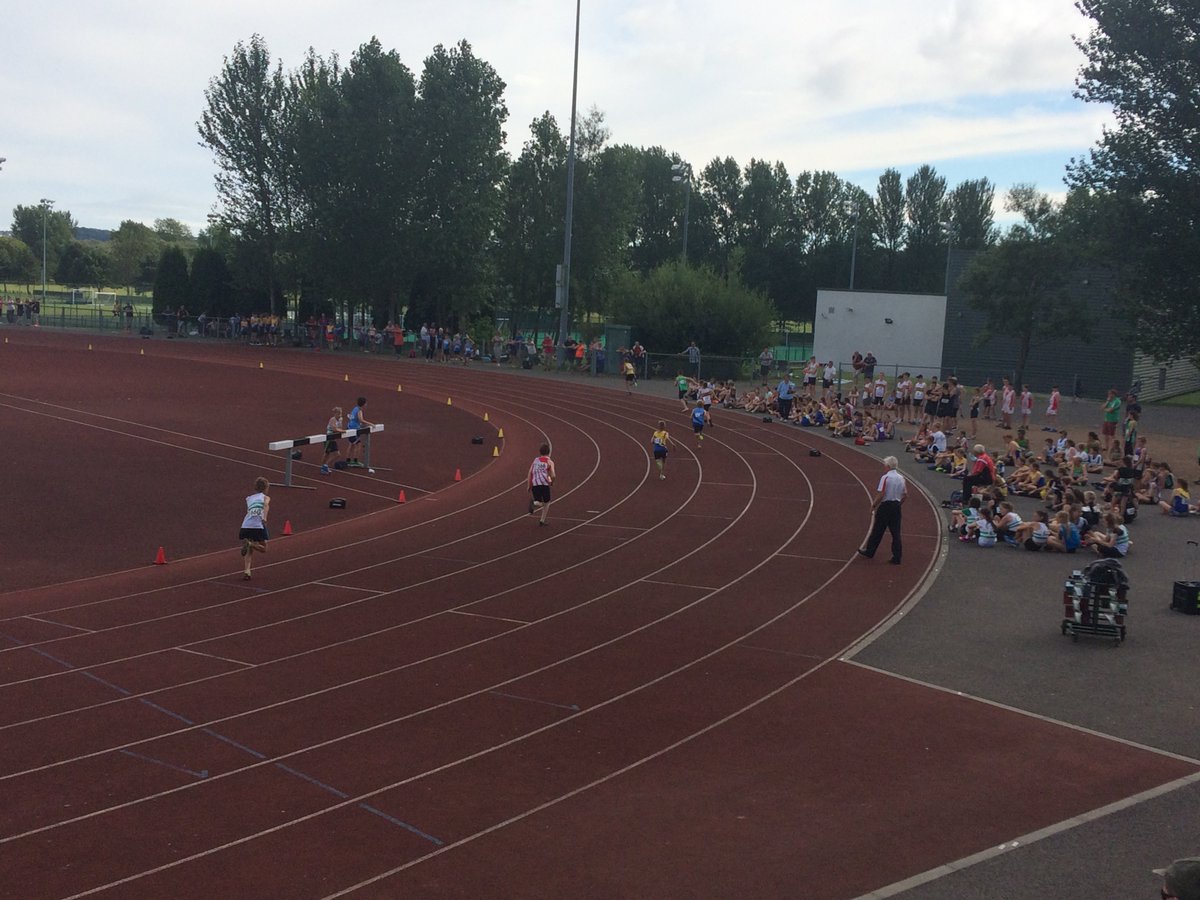 Ammanford 10K Road Race 2017 (Photos NJ)
As the action got underway in Swansea at 11am...we were also in amongst the road runners who were just getting underway over in the Amman Valley...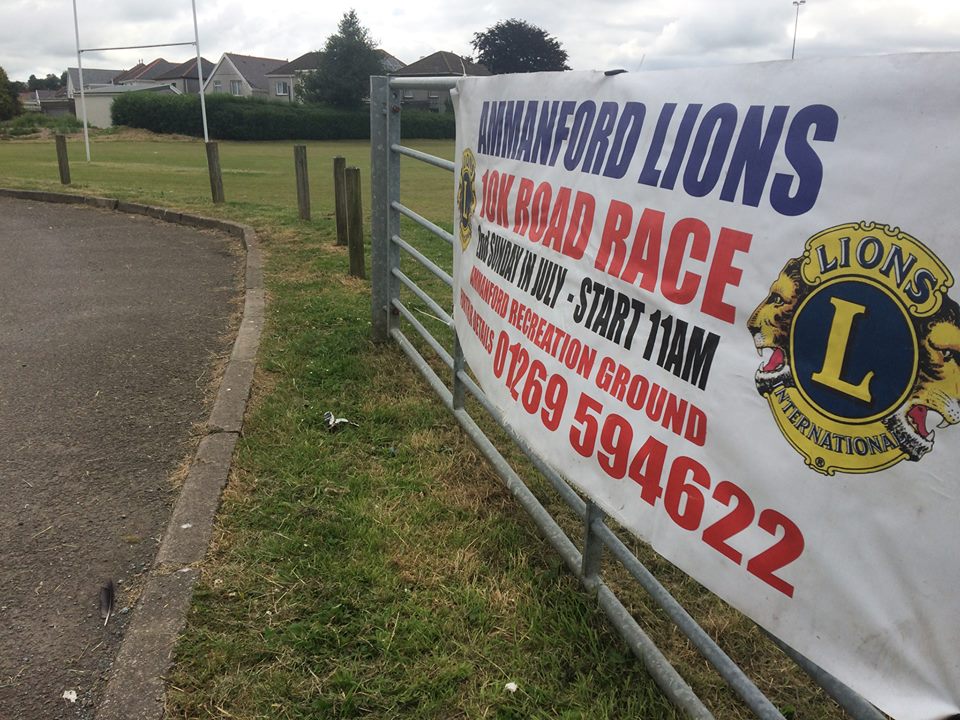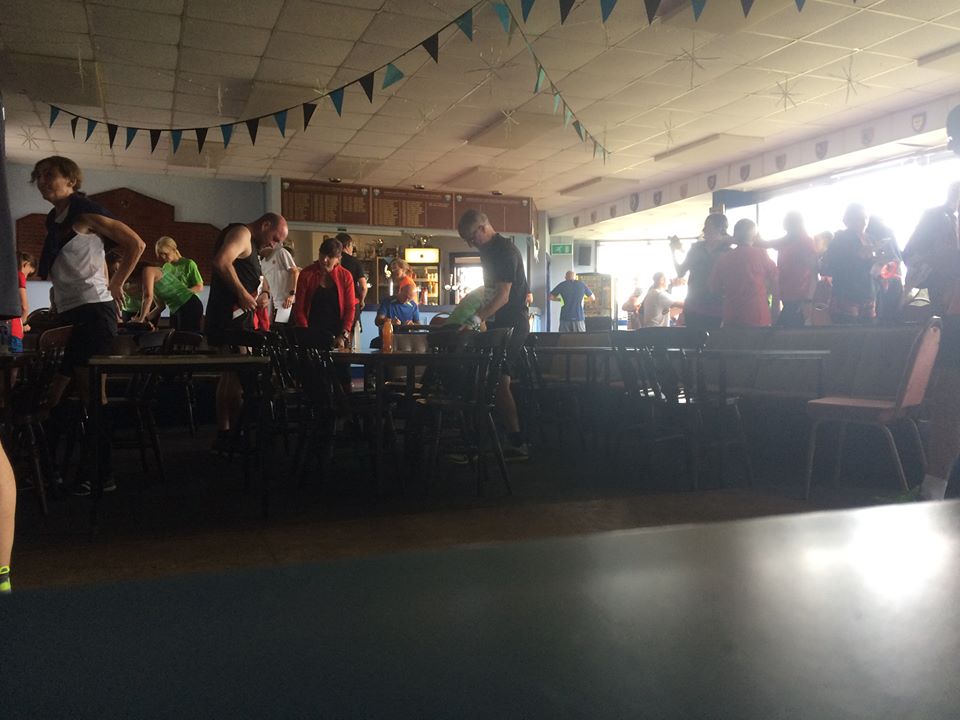 Ammanford, Carmarthenshire hosted a second running event in the space of 4 days. The first was the very successful Ammanford Junior Fun Run Races at Amman Valley Leisure Centre on Wednesday and on Sunday - down the road at the Recreation Ground Rugby Club, it was the turn of the seniors as they took part in the annual 10K race sponsored by the Ammanford Lions Club who provided the trophies. After some morning rain, the conditions were rather warm throughout and continued that way despite limited sunshine.
The ever popular race was on open roads and took runners on a scenic route from Iscenne Road to Llandybie and Blaenau before returning via Aberlash. It was undulating but suited novice and club runners alike.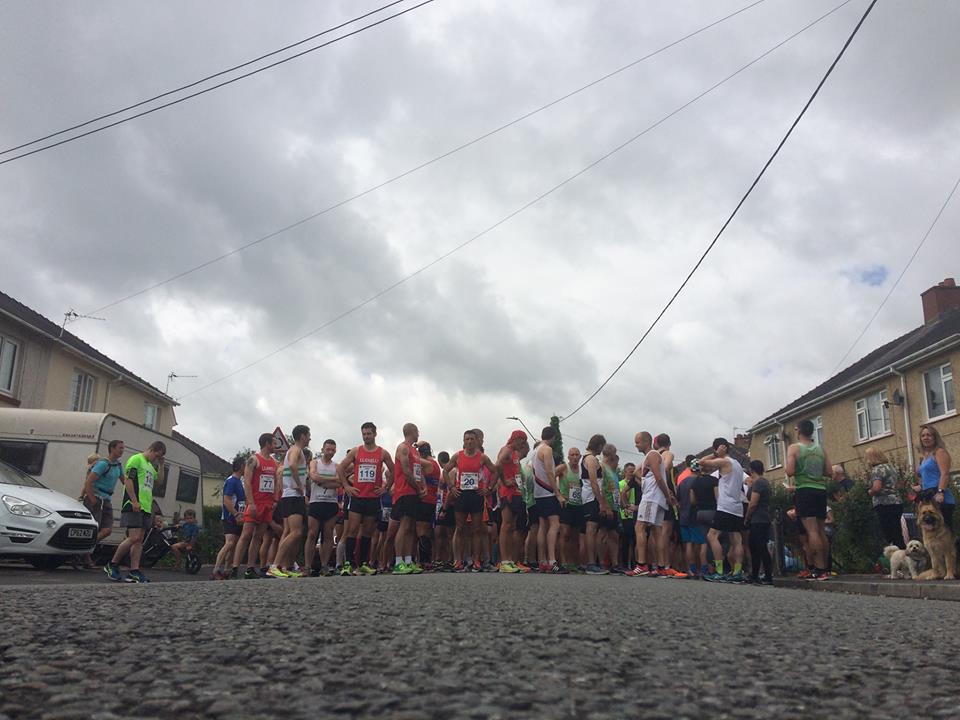 This year, the prize money was kindly sponsored by Llys Cennen Solicitors with age group trophies up for grabs in several categories from open male & female to V65. All finishers received a medal along with a bottle of water from Brecon Carreg.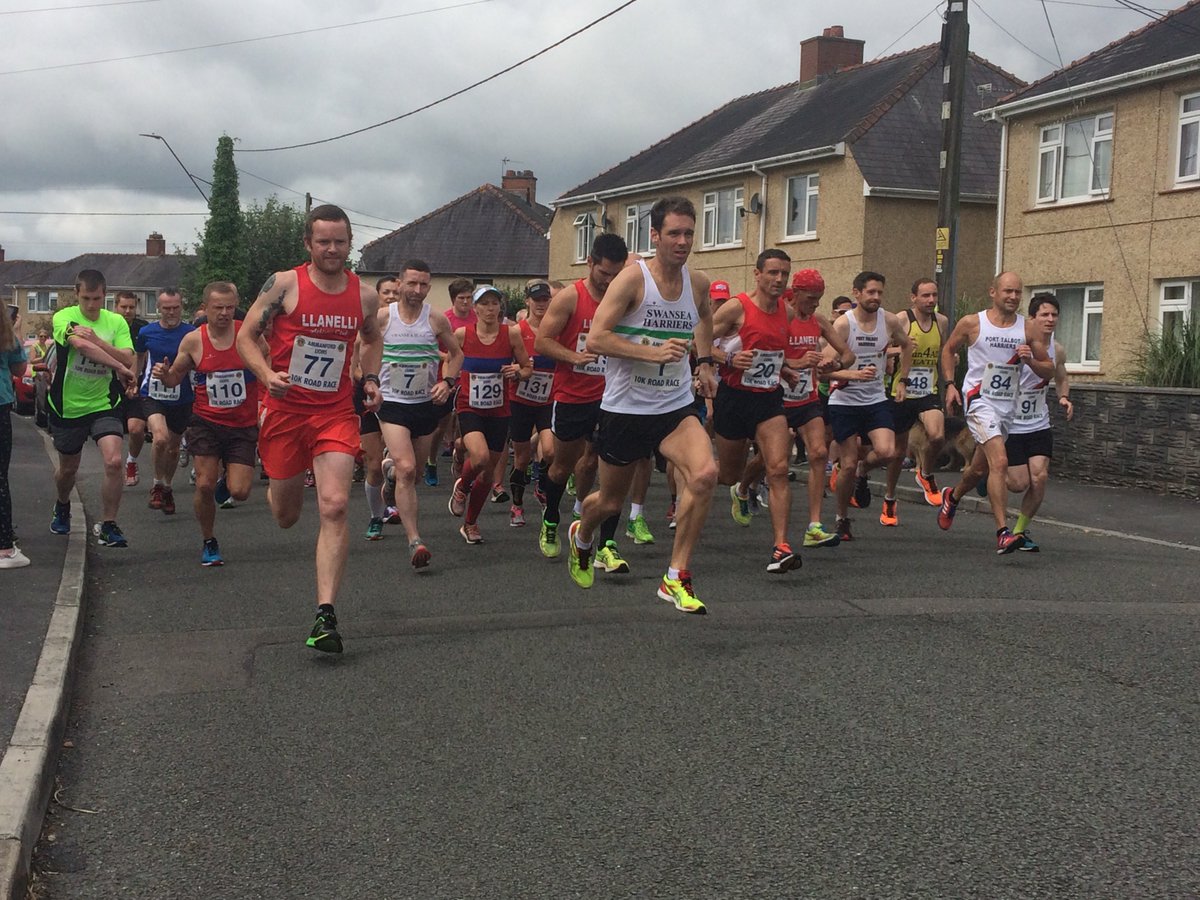 Continuing the theme on records, the 10k again attracted unaffiliated runners as well as those in clubs - with a large turnout from Swansea Harriers, 3m's Gorseinon, Llanelli AC, Port Talbot Harriers and of course the host club, Amman Valley Harriers. In 2017, 149 runners took part making it the largest turnout ever since it was first organised over 20 years ago. Runners who come back year after year still describe the Ammanford 10k as one of the best road races around at this present time.
The 2017 race was won by Marc Hobbs from Swansea Harriers in a quick time of 34 minutes 40 seconds, just outside the course record time set by Christian Lovatt. David Keenam (Llanelli AC) 35:54 and Gareth Ayres (Port Talbot Harriers) 36:56 filled second and third positions in the Open Male category while Stephen Bartlett (Pontypridd Roadents AC) was the winner of the M40, followed by Eamonn Kirk (Swansea Harriers) and Nick Griffiths (Amman Valley Harriers) Alan Davies continued his fine success in this event as he picked up the M60 award for another year.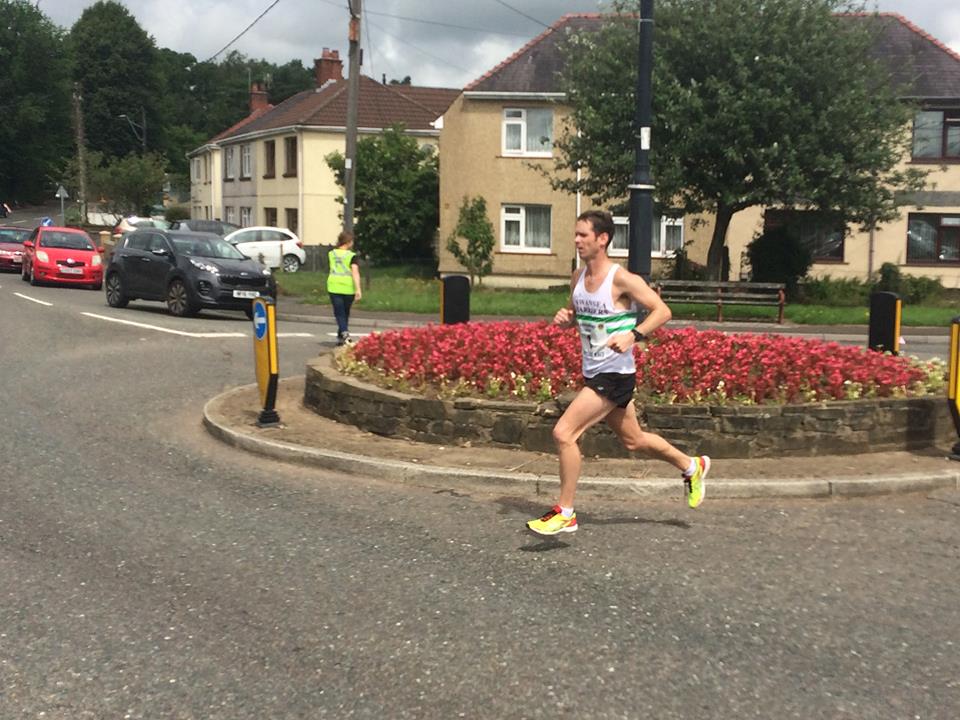 On the female side, there was a clean sweep for the Amman Valley Harriers host club as training partners, Rachael Davies 40:32, Luticia Thomas 41:24 and Llinos Jones 41:59 all finished just over a minute from each other. It was no surprise to see them take the overall team title too. There were also team wins for Swansea Harriers and Llanelli AC.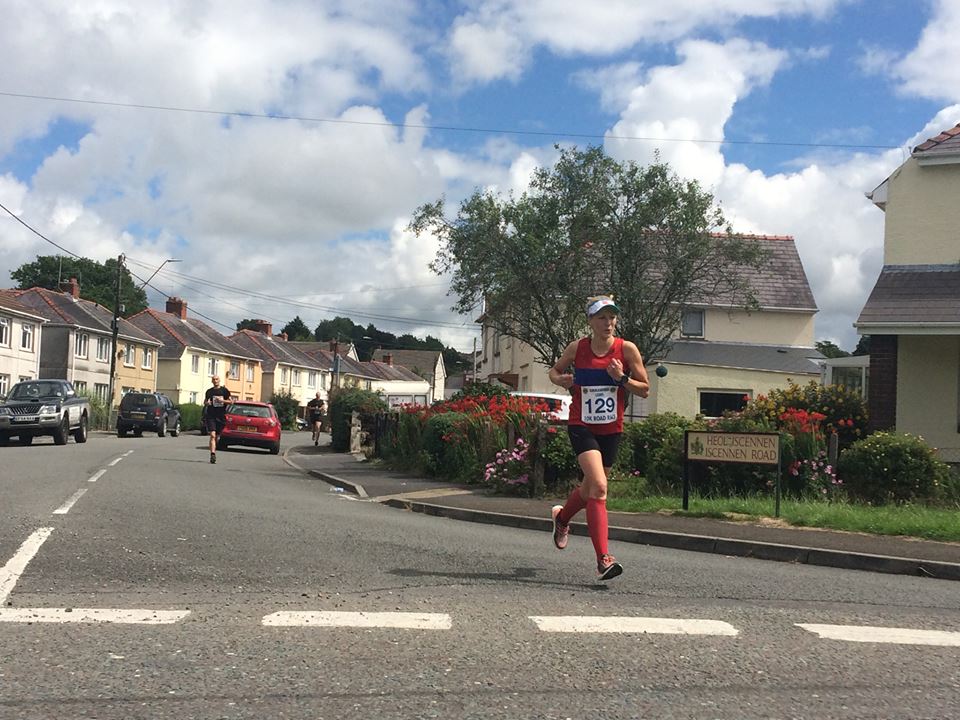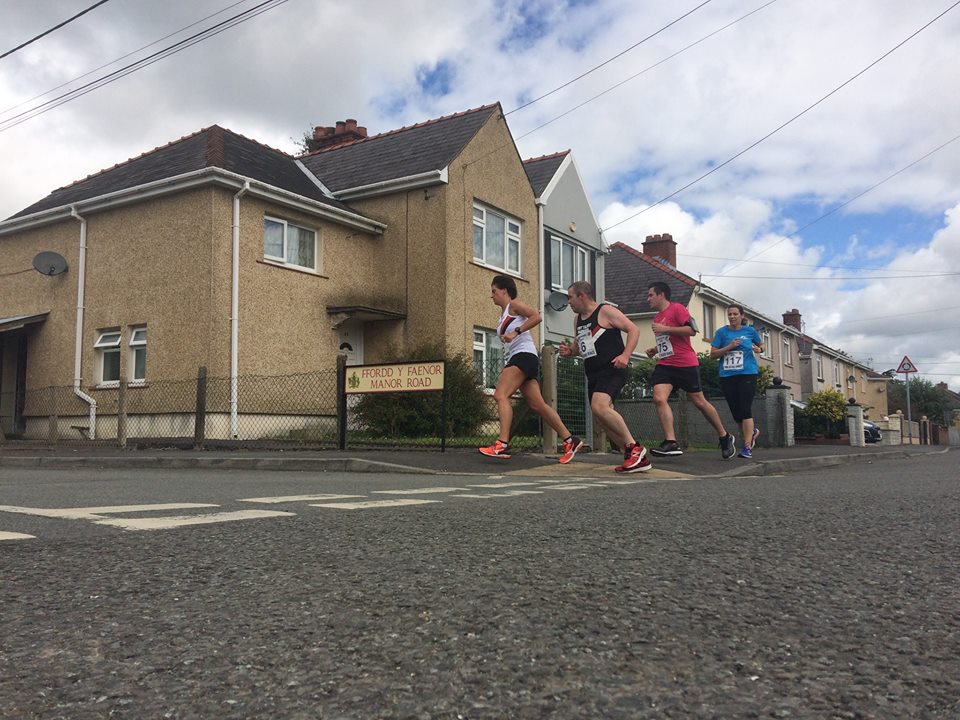 The rugby club was open following the conclusion of the race for runners and spectators to join together where presentations were also made. A great crowd stayed on to applaud those who won in the trophy categories.
The organisers at the AVH club would like to congratulate all the runners who took part in this year's 10K and would like to thank all the volunteers who made it possible, including all marshals, sponsors and St John Ambulance/Dyfed Powys Police.
The Ammanford 10K Road Race Report will feature in the local press next week. In the meantime, visit the club's Facebook and Twitter pages for more pictures!