Written by Administrator
Monday, 03 July 2017 07:37
The West Wales region had a successful day at the 70th Welsh Schools National Track & Field Championships (Saturday 1st July) with a one-two finish for the two Districts.
(All report images from Nathan Jones, who was tweeting live @CarmsHarriers as it happened)
Dyfed schools again had a good team and individual result at the championship at Cardiff.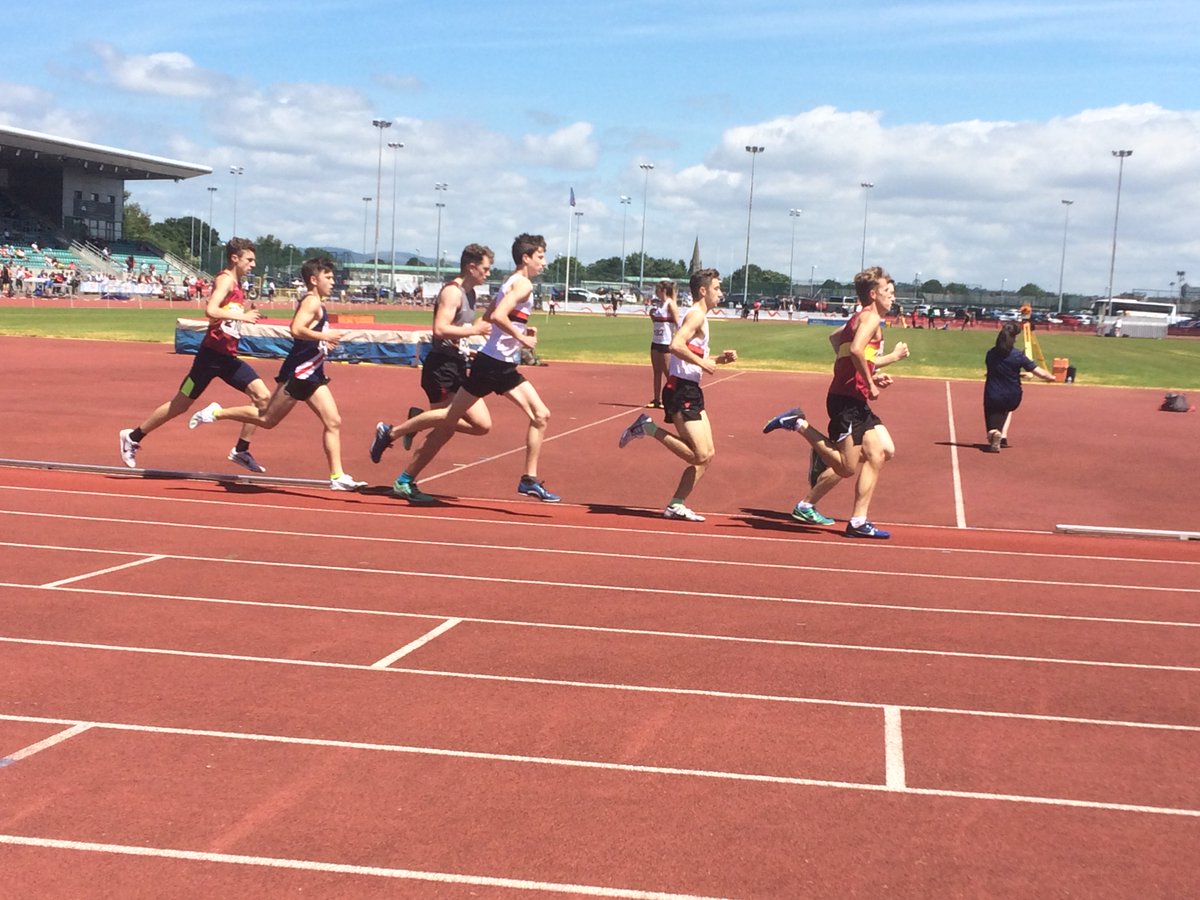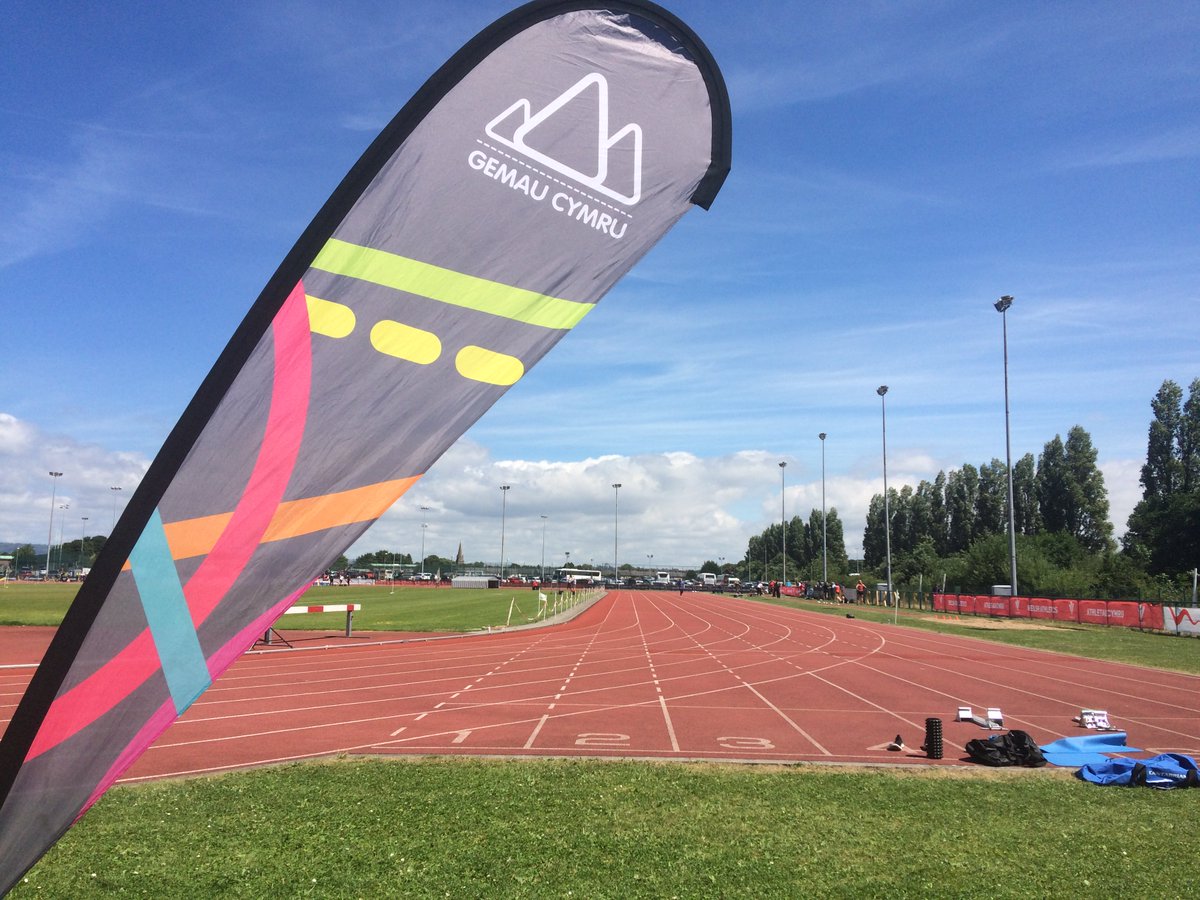 Dyfed won the overall team title once again, the twenty fourth time since 1989 (Cardiff and Vale schools are the only other district to have won the Charlie Hughes Trophy in that period) They beat Dyfed into second place in 1996, 2007, 2009 and 2014.
80 athletes competed for Dyfed at Cardiff and this year the Dyfed team was up against a very strong Cardiff and Vale team, a home match for them, Afan Nedd Tawe and five other Welsh school districts.
This year the Dyfed schools championships on Saturday 10 June 2017 had to be cancelled due to the heavy rain that started at 8am and it rained all day. Selection of the Dyfed schools was a problem this year.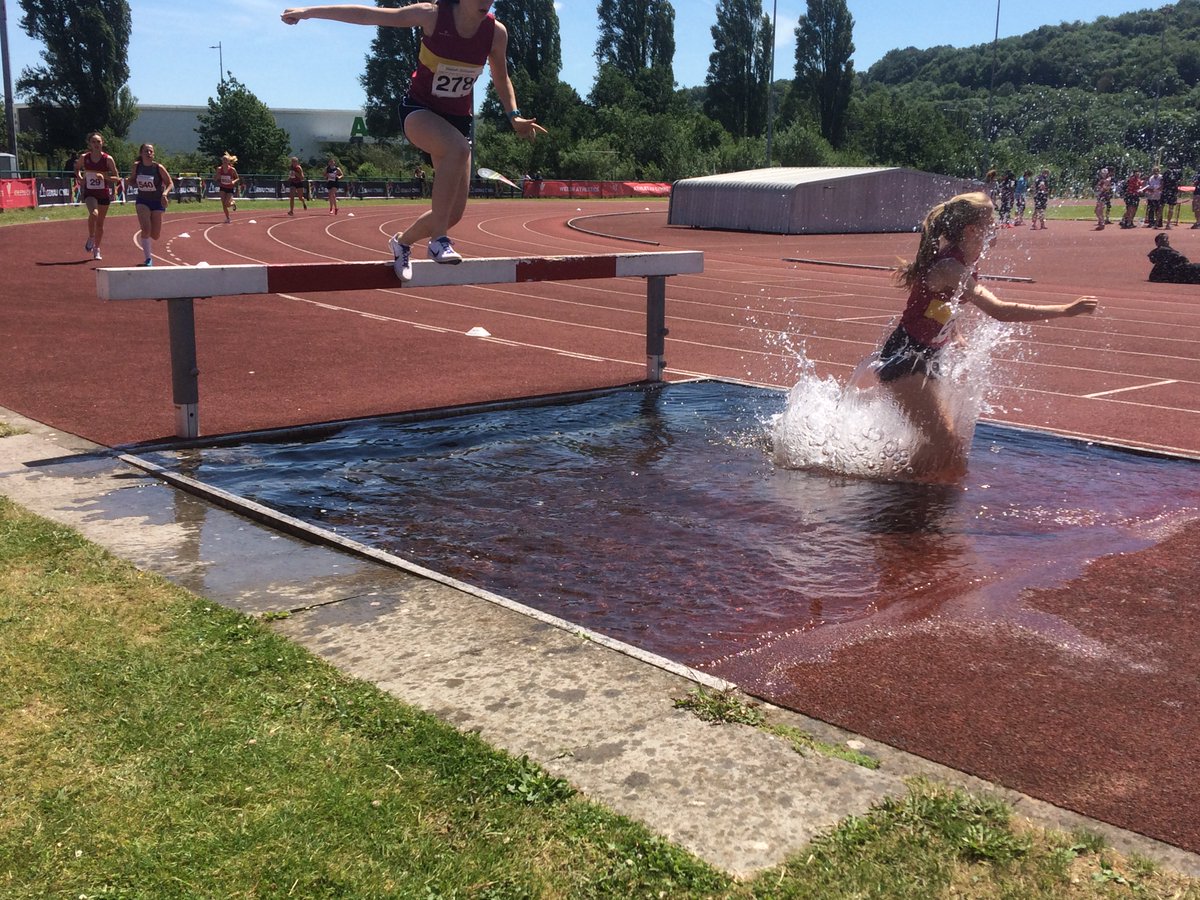 Dyfed schools were not expected to win as Afan Nedd Tawe (Swansea and Neath/Port Talbot) were the favourites closely followed by a strong Cardiff and Vale schools team. Both these school districts have a concentrated population and excellent training and competition facilities.
Dyfed were behind the Afan Nedd Tawe schools team for most of the day but came through strongly to win by 11.5 points.
1 Dyfed 534pts; 2 Afan Nedd Tawe 522.5; 3 Cardiff and Vale 474; 4 South East Wales 316.5; 5 Glamorgan Valleys 314; 6 Eryri 246; 7 North East Wales 233; 8 Powys 226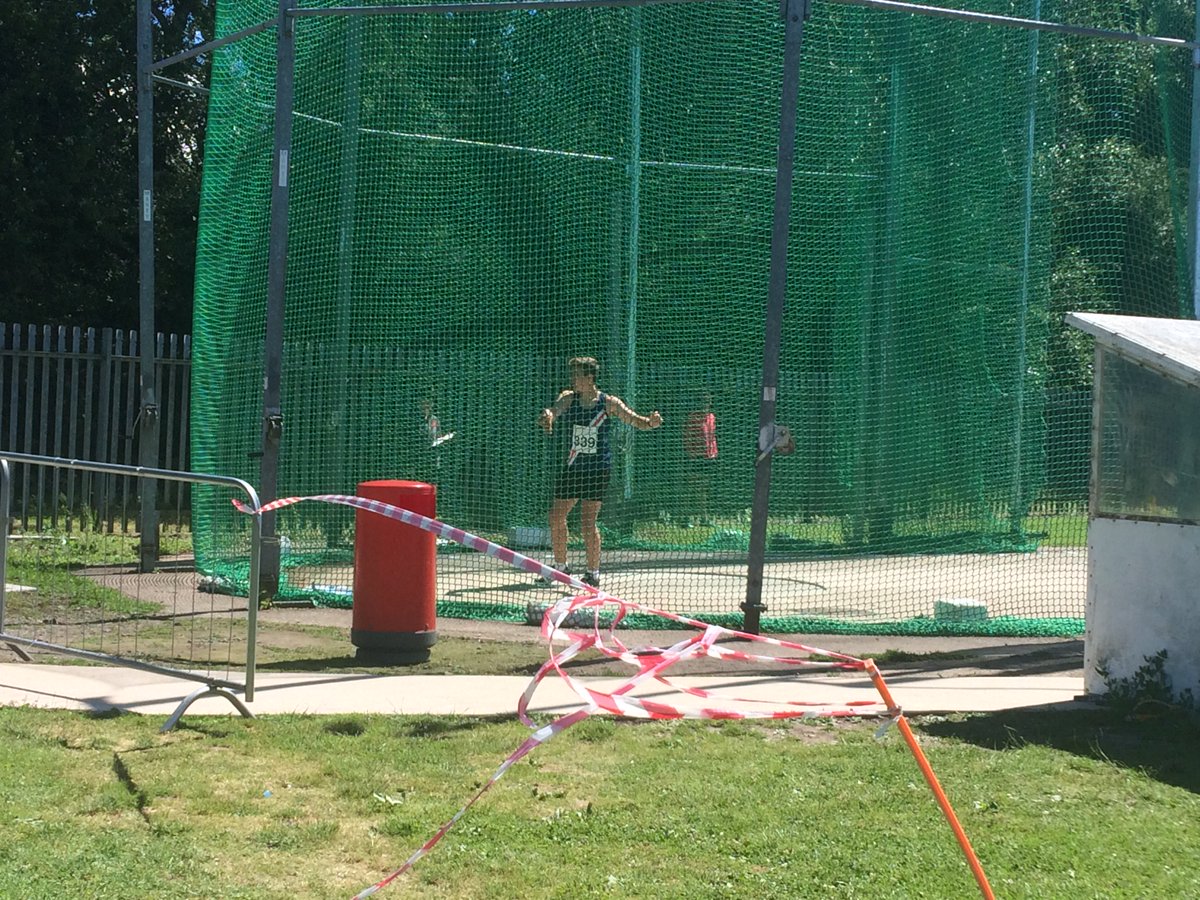 Dyfed won the senior girls and boys team trophies. In the junior boys and middle boys team sections Dyfed came second and were third in the junior and middle girls sections.
At Cardiff the overall team trophy was presented to the two Dyfed schools captains Matthew Williams Milford and Carys Jones Bro Dinefwr by Gareth Oldham, Chairman of Welsh schools athletic association. At Cardiff, Dyfed school athletes won a total of 67 medals (16 gold, 29 silver, 22 bronze)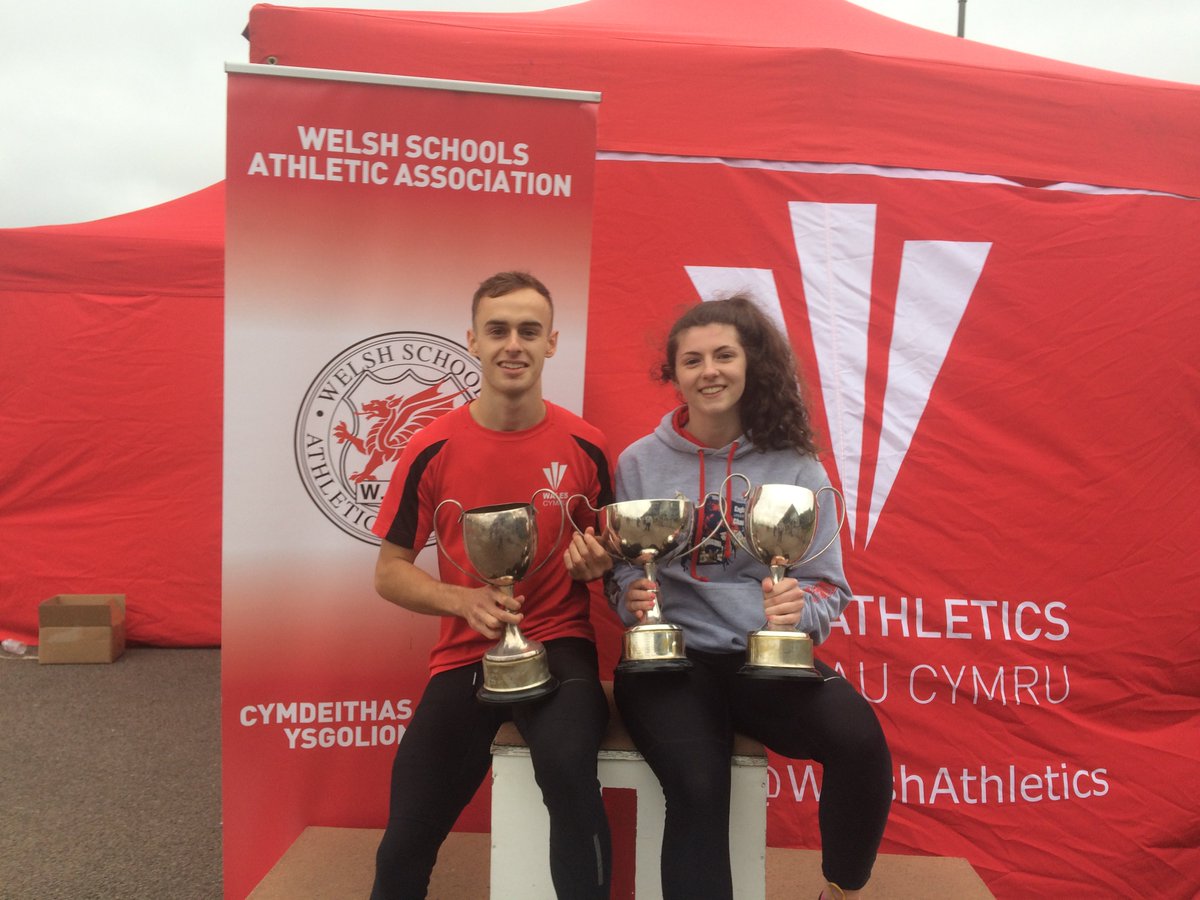 Senior Girls (Captain Carys Jones Bro Dinefwr)
Gold
Carys Jones Bro Dinefwr Pole Vault
Ffion Jenkins St Michaels 400 Hurdles
Silver
Lucy Omnet Pembroke 1500
Tegan Foley Greenhill 100
Tegan Foley Greenhill 200
4 x 100 Relay Tegan Foley, Gwen Griffiths Llandovery College, Olivia Haines Llandovery College and Sophie Hutchison Dyffryn Aman
Bronze
Ellie Kiff Bro Dinefwr 3000
Ellie Kiff Bro Dinefwr 800
Olivia Haines Llandovery College Triple Jump
Amy Evans Coleg Sir Gar Javelin
Gwen Griffiths Llandovery College Shot Putt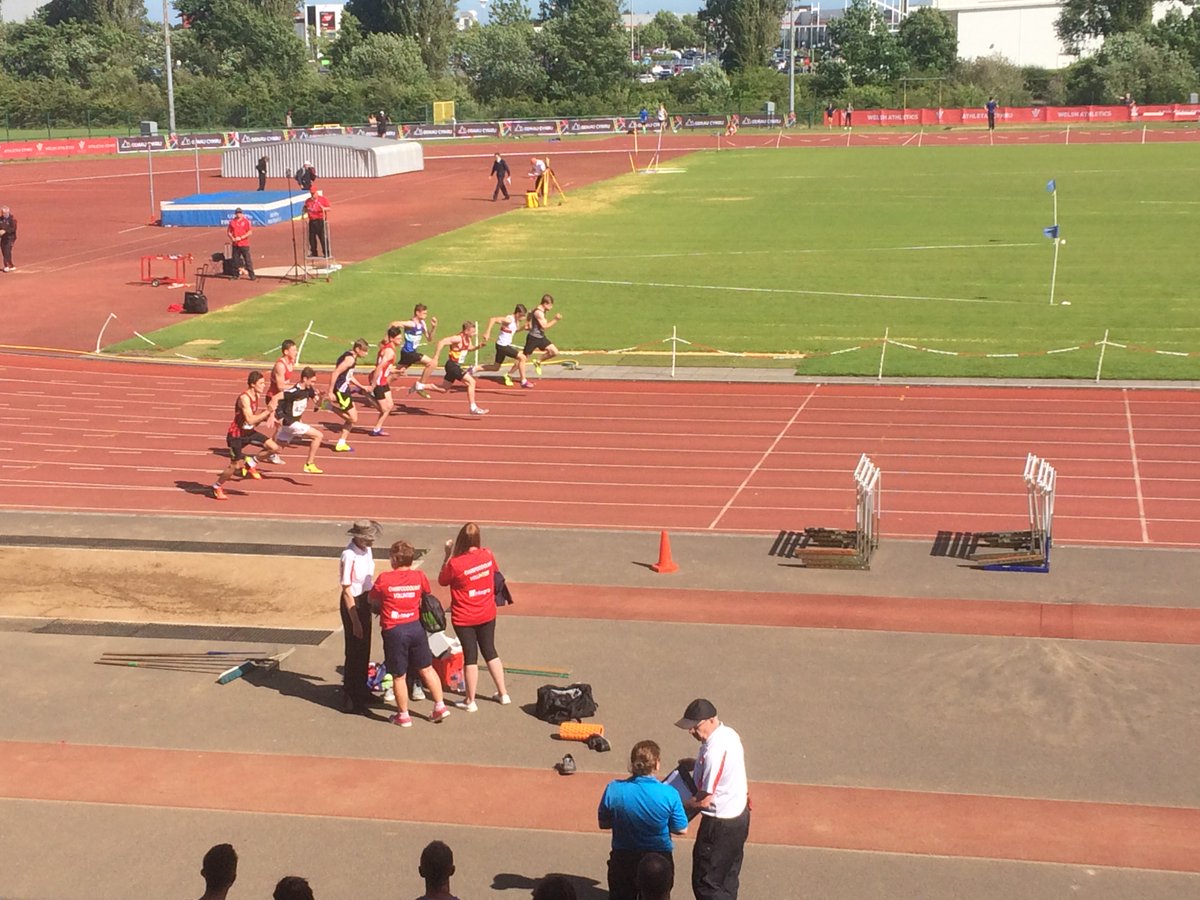 Middle Girls (Captain Alicia Samuel Dyffryn Aman and Amy Rothero STP)
Gold
Thea Jenkins Dyffryn Taf High Jump
Danielle Jones Queen Elizabeth Discus
Mollie Dainton Coedcae Walk
Bronze
Niamh Roberts Coedcae 300 Hurdles
Alicia Samuel Dyffryn Aman 100
4 x 100 Relay Alicia Samuel Dyffryn Aman, Amy Rothero STP, Celyn Williams Bro Dinefwr, Lisa Cowdy Penweddig
Junior Girls (Captain Lili Church Aberaeron)
Gold
Lili Church Aberaeron High Jump
Silver
Daisy Thompson Bro Myrddin 800
Kasia Cook Llandovery College Walk
Bronze
Flavia Jenkins Dyffryn Taf 75 Hurdles
Lili Church Aberaeron Javelin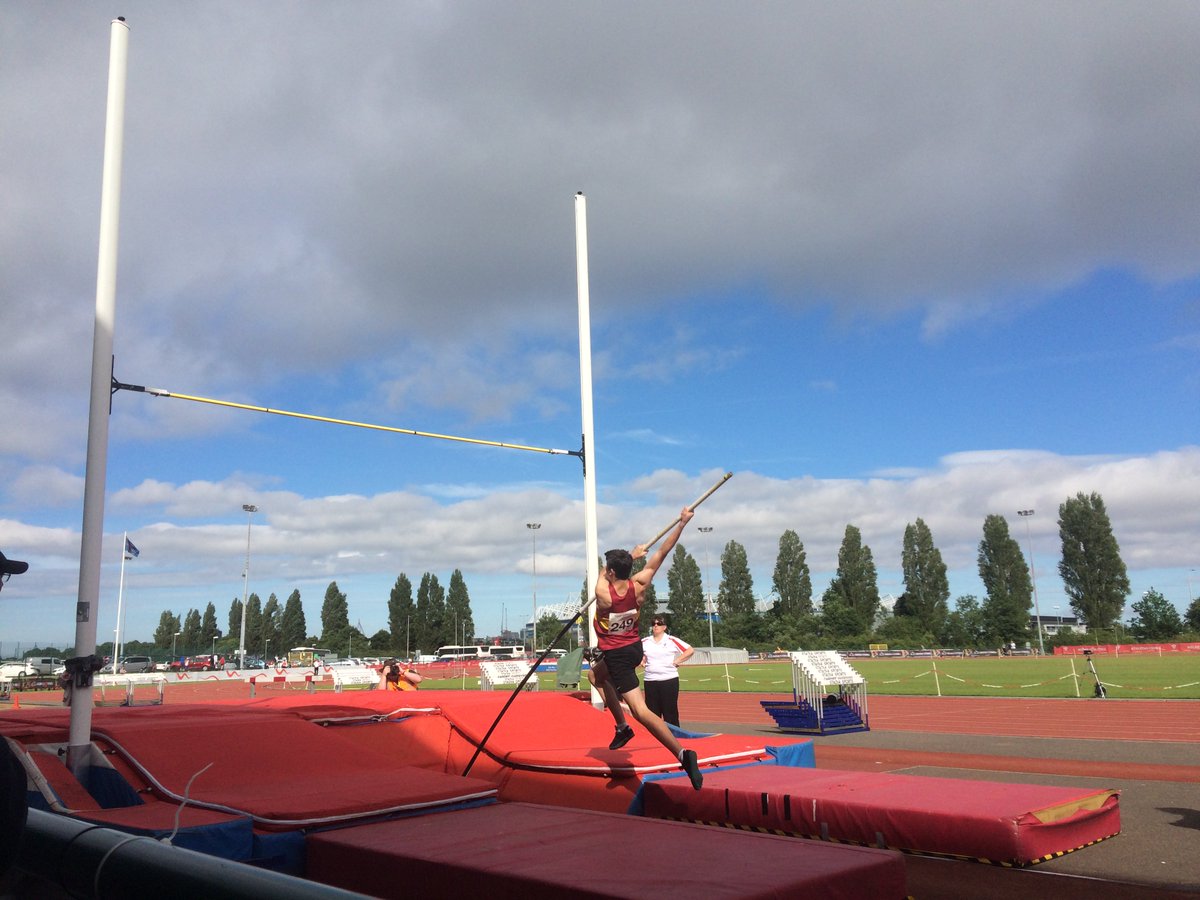 Senior Boys (Captain Matthew Williams Milford)
Gold
Matthew Williams Milford 800
James Tomlinson Pembroke Discus
David Evans STP 2000 steeplechase
Nathan James Coleg Sir Gar Javelin
Silver
Sean Collins Llandovery College 100
Simi Adepoje St Michaels High Jump
Simi Adepoje St Michaels Triple Jump
Thomas Jones Bro Myrddin 3000
Aaron John STP 400
4 x 100 Relay Aaron John STP, Sean Collins Llandovery College, Matthew Williams Milford, Patryk Ganclerz Coleg Sir Gar
Bronze
Patryk Ganclerz Coleg Sir Gar 200
Morgan Llywelyn Dyffryn Aman 1500
David Evans STP 400 hurdles
Sean Collins Llandovery College 100
Middle Boys (Captain Joe Worrall Emlyn)
Gold
Ben Thomas Strade 1500 steeplechase
Owain Nicholas Bro Gwaun Walk
Joshua Thomas Queen Elizabeth Javelin
Silver
Joe Worrall Emlyn Discus
Iestyn Williams Bro Dinefwr 1500
Haydn Davies Bro Dinefwr 100 hurdles
Caleb Nicholas Preseli High Jump
William Lloyd Preseli 400 hurdles
4 x 100 Relay Haydn Davies Bro Dinefwr, Eli Oneyewu Dyffryn Aman, William Lloyd Preseli, Toby Baldwin Llandovery College
Bronze
Andrew Salmon Preseli Hammer
Ollie Wheeler Greenhill Long Jump
Carwyn Morris Dyffryn Aman Javelin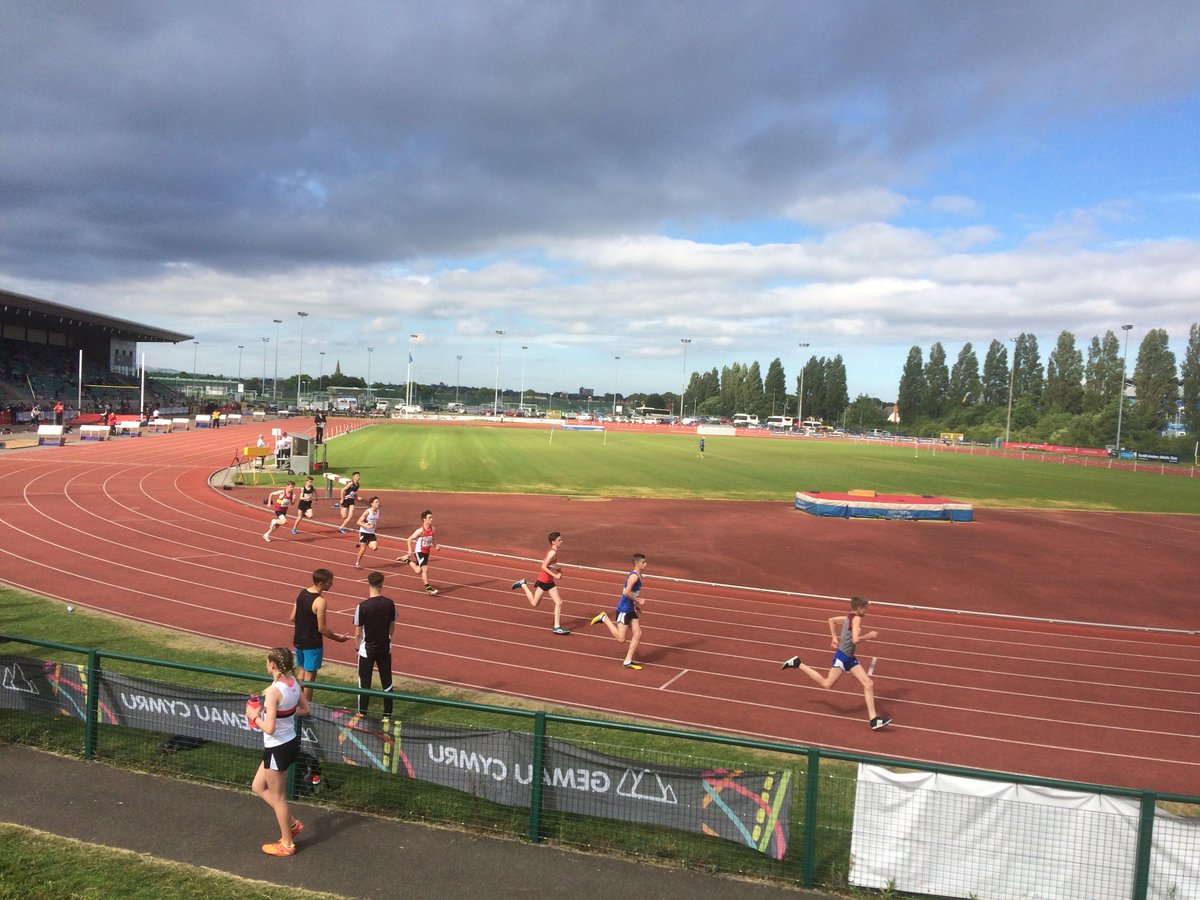 Junior Boys (Captain Harry Davies St Michaels)
Gold
Harry Davies St Michaels Hammer
Harry Davies St Michaels Discus
Iwan Glynn Bro Myrddin 800
Silver
Joseph Reynolds Milford 300
Jack Gordon Maes Y Gwendraeth Shot Putt
Bronze
Henry White STP Walk
Andreas Hedd-Ellis Emlyn Long Jump
Hedydd Davies the Dyfed schools secretary and senior team manager for the last 21 years thanked all the Dyfed school athletes who made the effort to compete for the District in Cardiff.
Their efforts upheld the fine tradition of Dyfed in these championships and success of Dyfed schools once again was due to the commitments and effort of all the members of the team. Several members on the day volunteered at short notice to fill in gaps in the team. A real solid effort once again.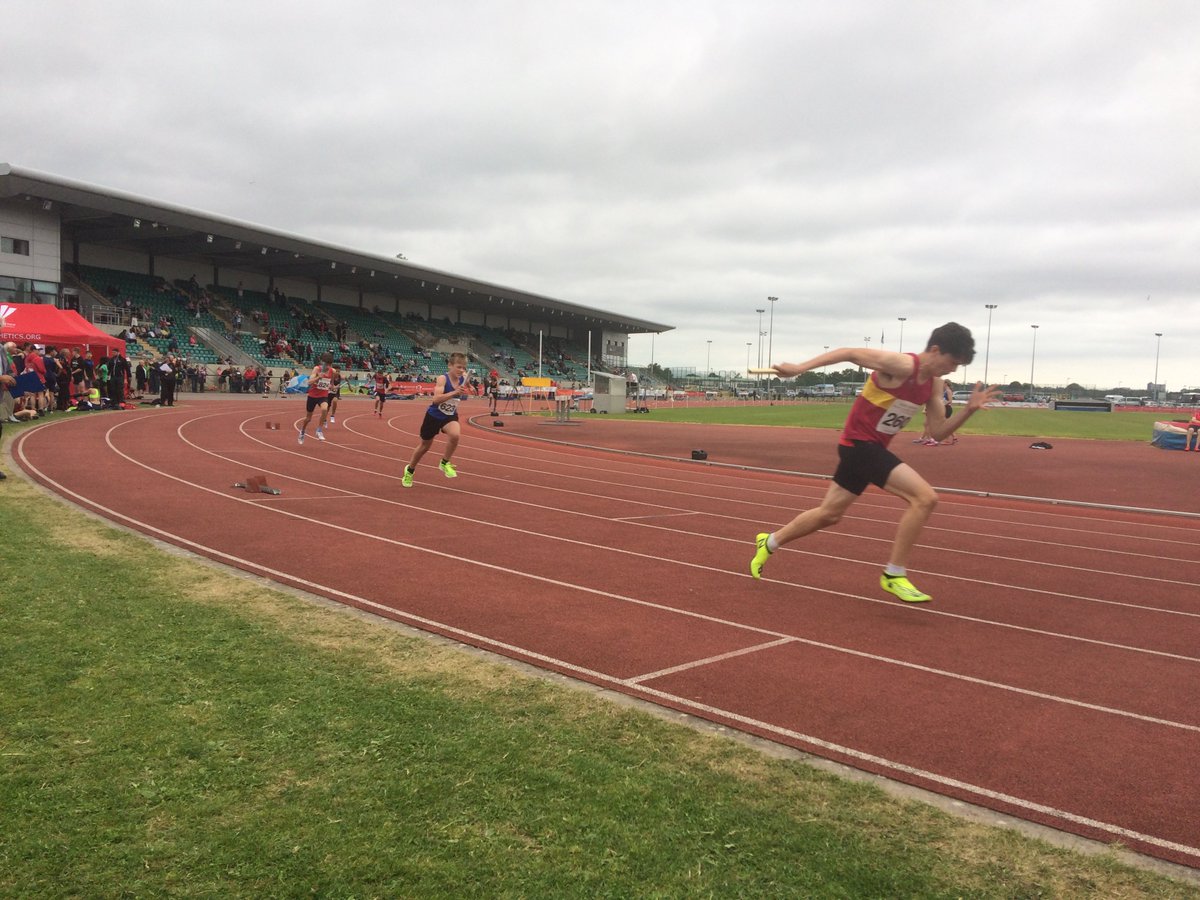 A special thanks to Pembrokeshire Harriers members, Jo Salmon, Jane Wheeler, Liz Rowland, Gareth Elliott, Jonathan Phillips and Carmarthen Harriers members Nathan Jones and Delyth Rees for assisting with the administrative duties and field event officiating on the day.
Many Dyfed school athletes have been chosen to compete for the Welsh schools team in the schools international match in Dublin on Saturday 15 July 2017.
On behalf of all the team managers, all the team members contributed towards the result on a sunny and warm day, so a big congratulations to you all who competed especially those who had made the journey up the M4 from West Wales. (Neath, Port Talbot, Swansea, Carmarthenshire, Pembrokeshire and Ceredigion.) All athletes are featured in the results below