Written by Nathan Jones
Wednesday, 21 June 2017 21:10
For the first time this season, we travelled West to Pembrokeshire for the Dyfed Secondary Schools NAS/UWT Cup Final on Wednesday 21st June. Event Report, Results and online updates from STP.
West Wales Athletics hosted a double header of school competition on Wednesday - With Dyfed schools in Pembroke, up the A40 & M4 at Swansea University was the Afan Nedd Tawe Schools U14 & U16 NAS/UWT Final.
Once again in 2017, the Dyfed Schools NAS/UWT Cup Final was held at St Thomas Picton School, Haverfordwest - the home of Pembrokeshire Harriers. As it had been over the last few days, the sun was shining and hot conditions, making it difficult at times especially in the middle distance.
Unwaith eto yn 2017, fe wnaeth cystadleuaeth rownd derfynol ysgolion Dyfed NAS/UWT ei gynnal yn Ysgol St Thomas Picton, Hwlffordd - cartref Harriers Sir Benfro. Roedd yr haul yn tywynnu ac yn boeth, gan ei gwneud yn anodd ar adegau yn enwedig dros y pellter hir.
In the Dyfed district over the past month, all four areas (Brianne, Ceredigion, Pembrokeshire & Llanelli) hosted an area qualifier with the top two teams sending teams to the big showdown in Pembrokeshire, all aiming to qualify for the Welsh Schools NAS/UWT Finals in Brecon in July.
@CarmsHarriers Your top 3 junior boys 1500m: Frank Morgan @YGGBM Iori Humphreys @PembrokePE Cian Harries @Stp_pe
1 District, 4 Areas, 4 NAS/UWT Cup Qualifiers, 4 Venues...all came down to 1 NAS/UWT Cup Final at Haverfordwest with thirty two teams in action across four age groups.
JUNIOR: Under 14, on 31st August (Years 7 and 8)
MIDDLE: Under 16, on 31st August (Years 9 and 10)
During the day there were several great races and performances with a number of the best athletes from the Dyfed district out on show.
Looking at the team scores which decided who would go forward, several categories came down to the last race - the relay time trials. Two age groups in particular saw only a single point separate the two schools just showing how tight it was right to the very end!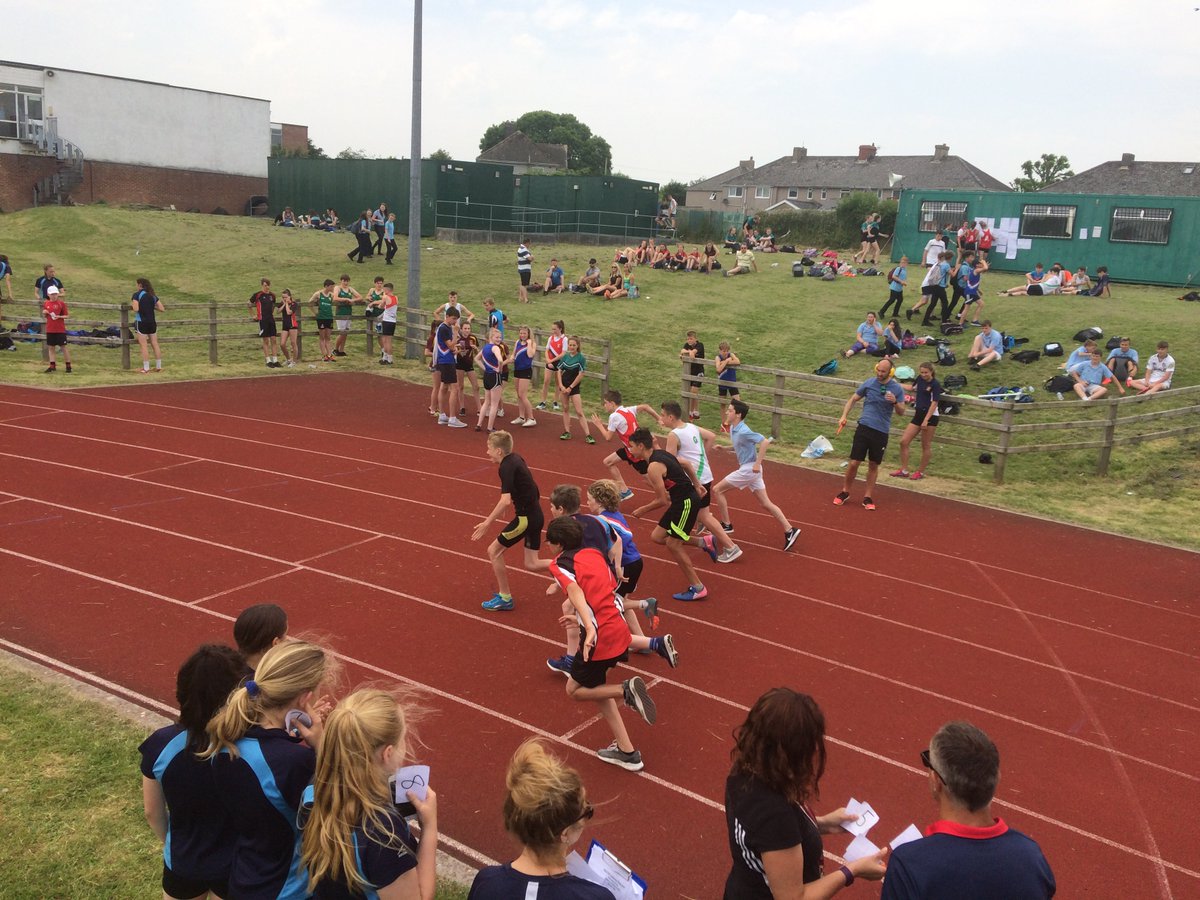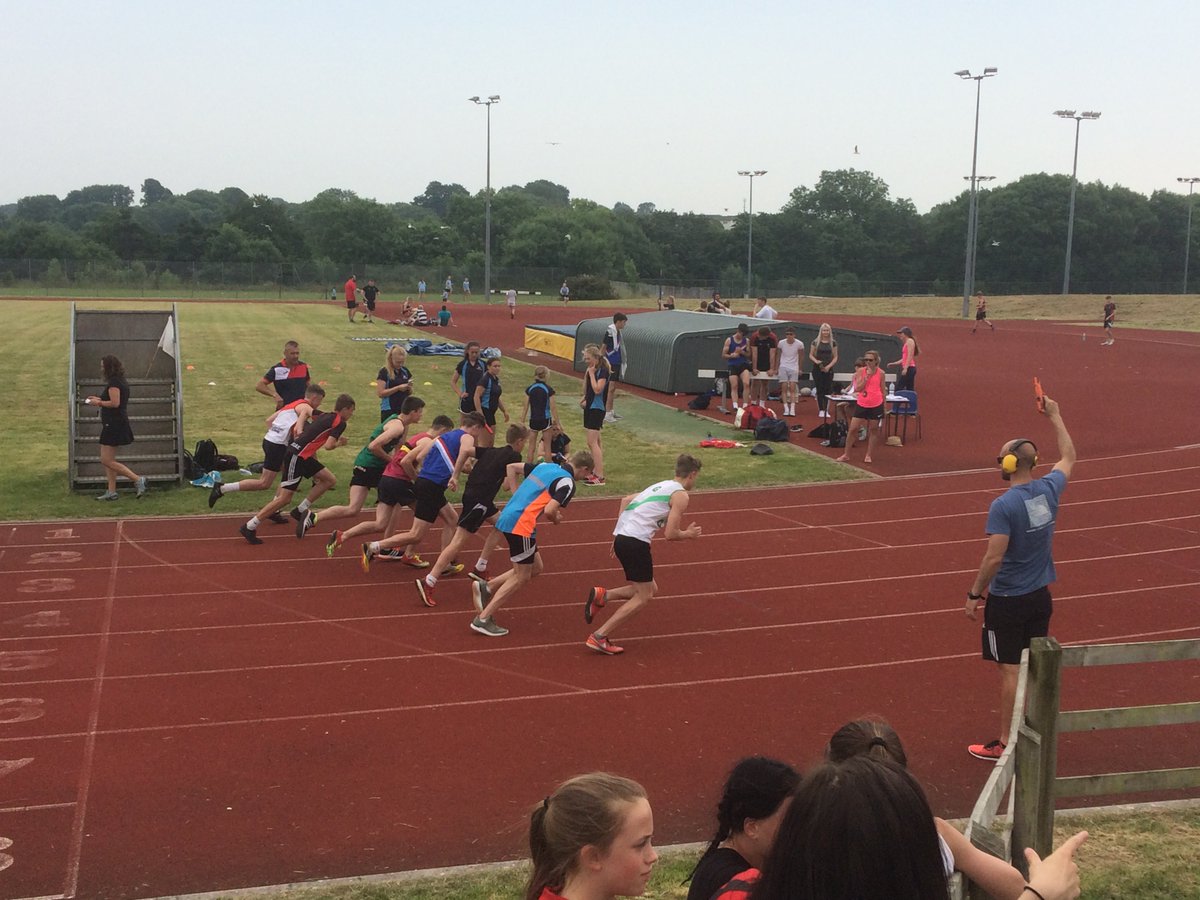 The event programme was over three hours with the first event at 11.30am and the final relay concluding the day's action by 2.30pm. The competition got started with the sprint hurdles and was followed on by the 1500m, 200m, 300m, 100m, 800m & 4 x 100m Relay while on the field the javelin, shot, long jump, high jump and triple jump was contested (discus was cancelled due to the cage being unsafe)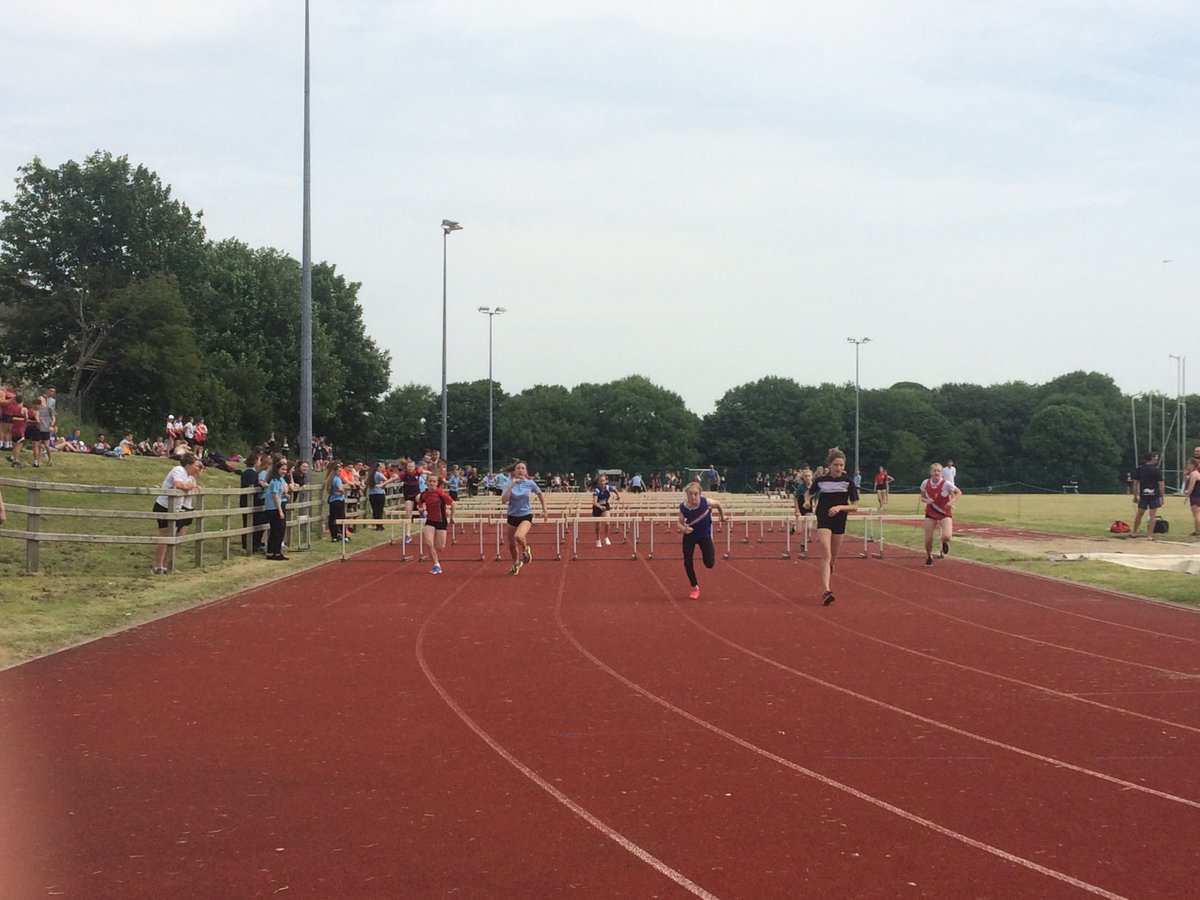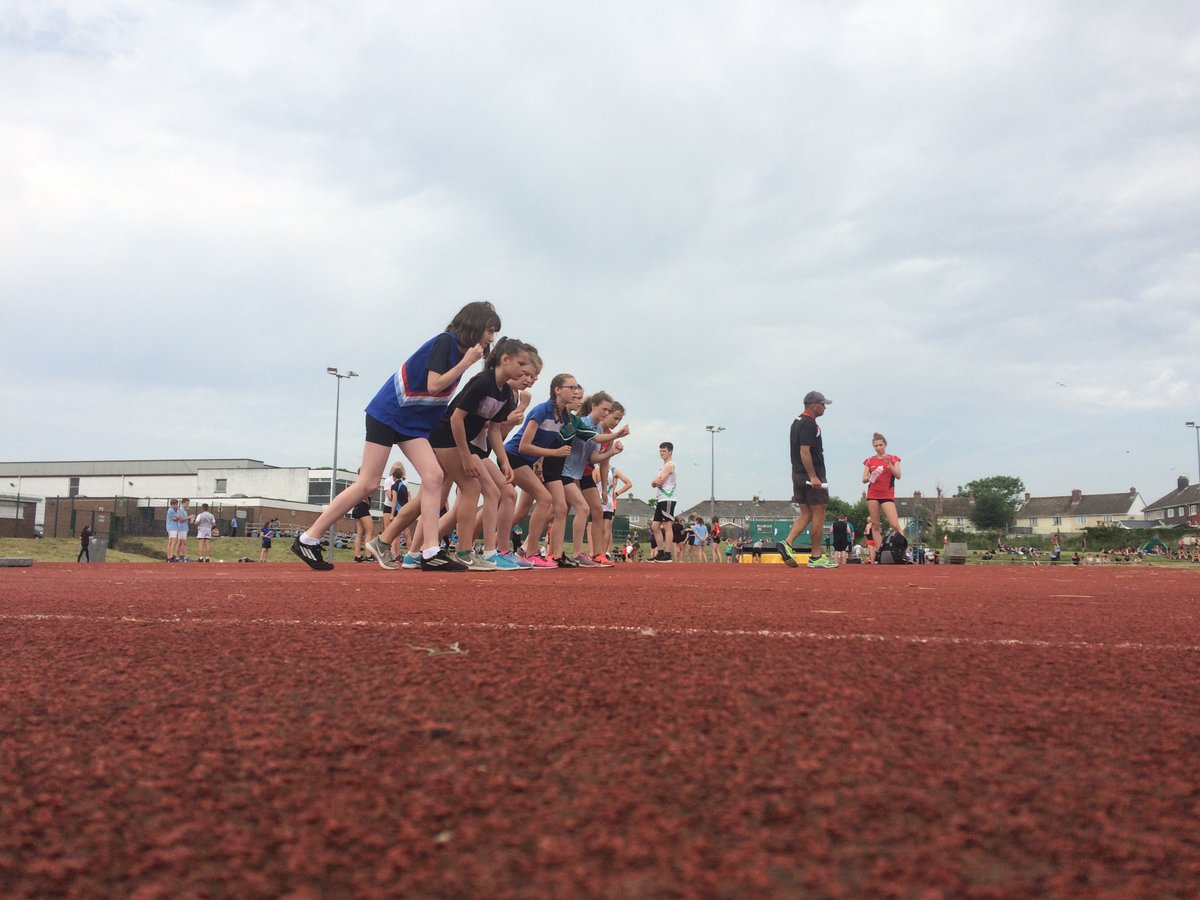 Once the races were over, the presentations of winners and runners-up letters were announced by Hedydd Davies.  The winning team in each age group will represent the District at the National Cup Final and the runners up in each age group will compete in the National Plate Final at Brecon Athletics Stadium on Thursday 13th July 2017 with 8 teams from 8 districts involved in each competition.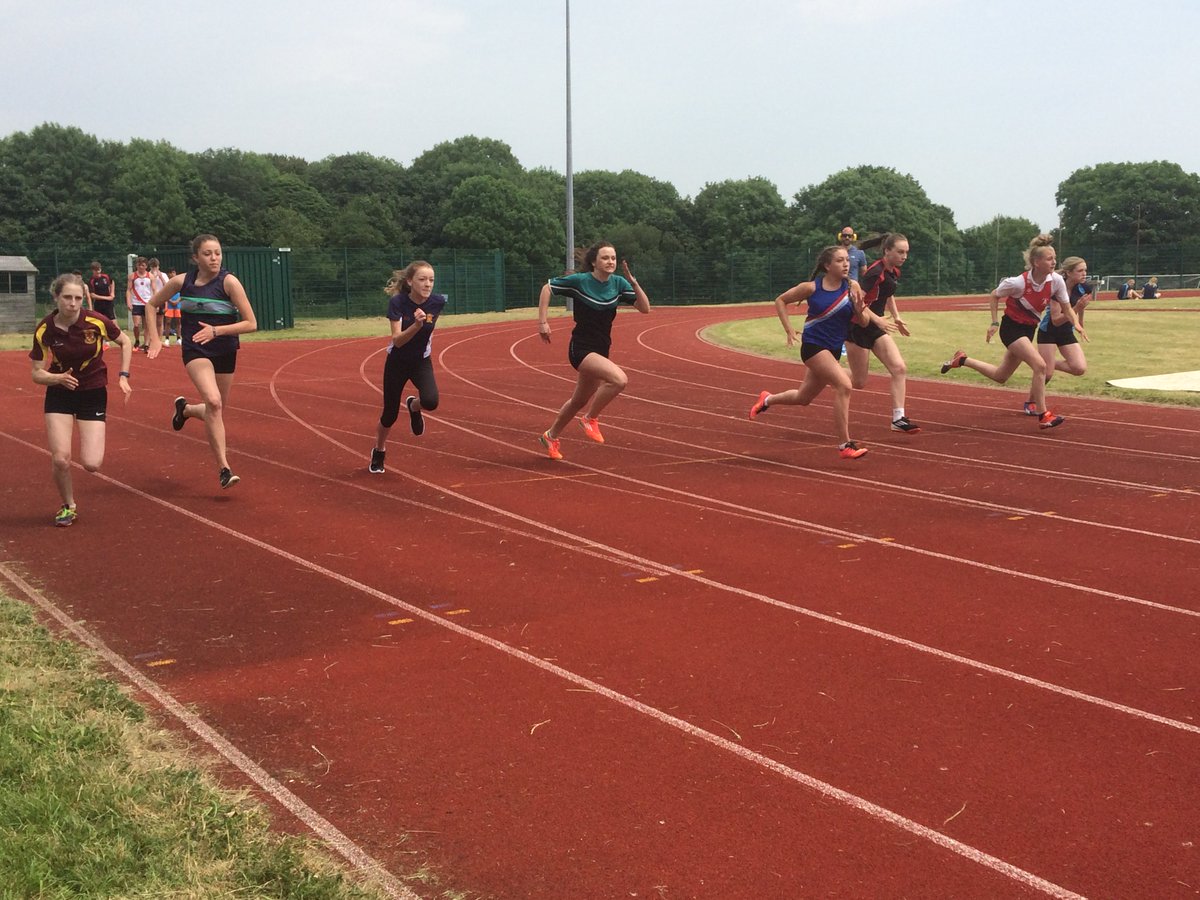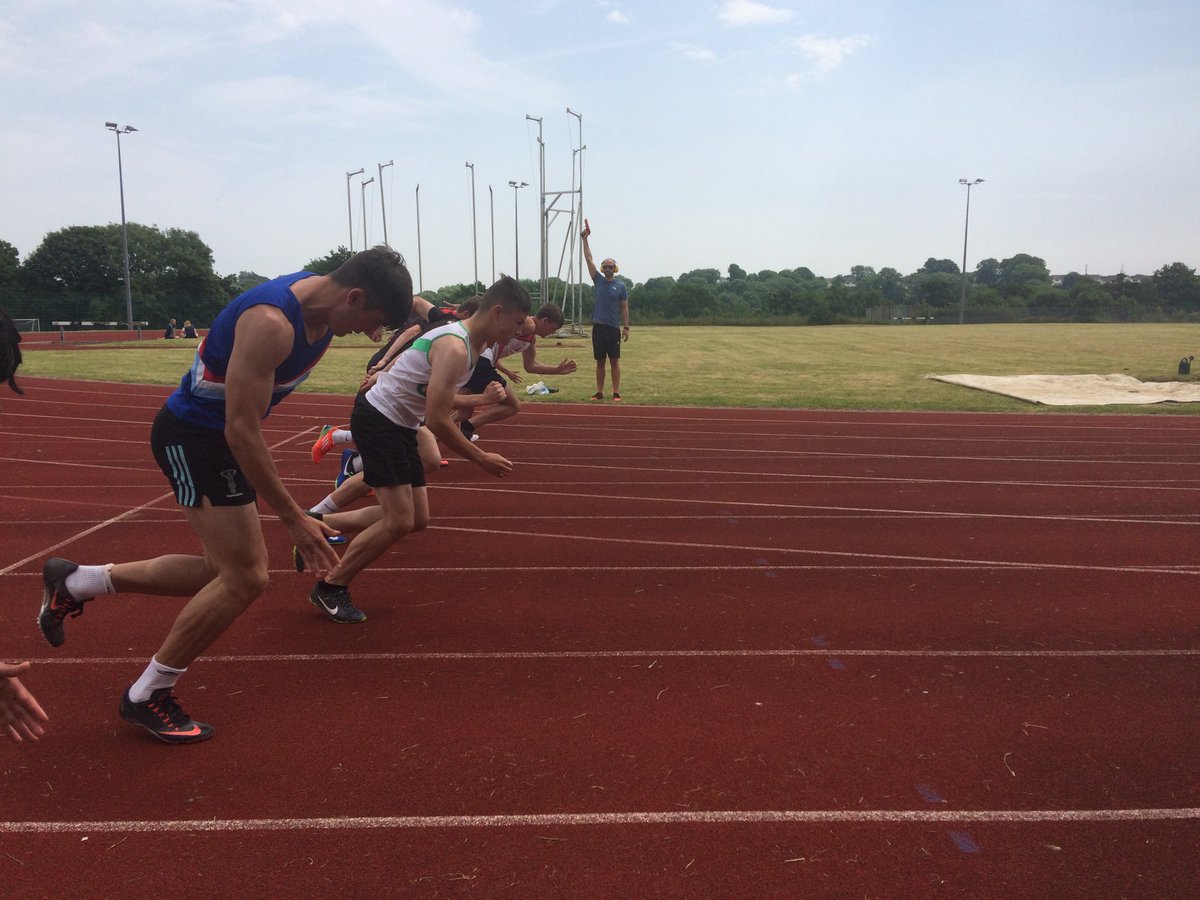 Haverfordwest Results - 21st June / Canlyniadau Hwlffordd - 21ain Mehefin
Junior Girls / Merched Iau - 1 Bro Myrddin 66 (Cup); 2 Bro Dinefwr 55 (Plate); 3 Bryngwyn 54; 4 STP 53; 5 Greenhill 53; 6 Coedcae 48; 7 Aberaeron 40; 8 Tregaron 37
Junior Boys / Bechgyn Iau: 1 STP 72 (Cup); 2 Bro Myrddin 61 (Plate); 3 Dyffryn Taf 60; 4 Aberaeron 54; 5 Bryngwyn 51; 6 Coedcae 40; 7 Pembroke 39; 8 Bro Pedr 33
Middle Girls / Merched Ganol: 1 STP 74 (Cup); 2 Dyffryn Taf 70 (Plate); 3 Bro Dinefwr 58; 4 Preseli 52; 5 Aberaeron 47; 6 Coedcae 46; 7 Penweddig 34; 8 St John Lloyd 26
Middle Boys / Bechgyn Ganol: 1 Preseli 87 (Cup); 2 STP 74 (Plate); 3 Llandovery College 54; 4 Strade 53; 5 Coedcae 51; 6 Bro Myrddin 43; 7 Bro Pedr 42; 8 Aberteifi 41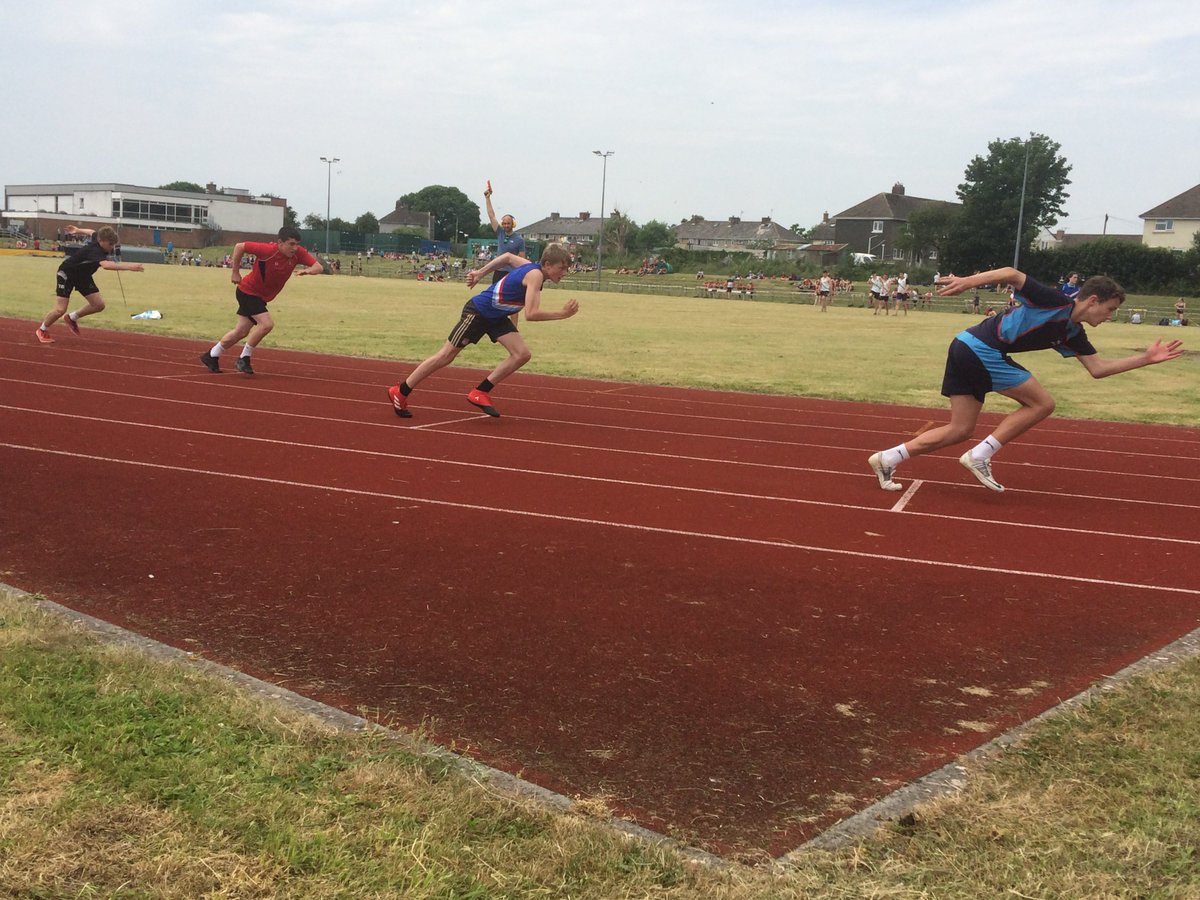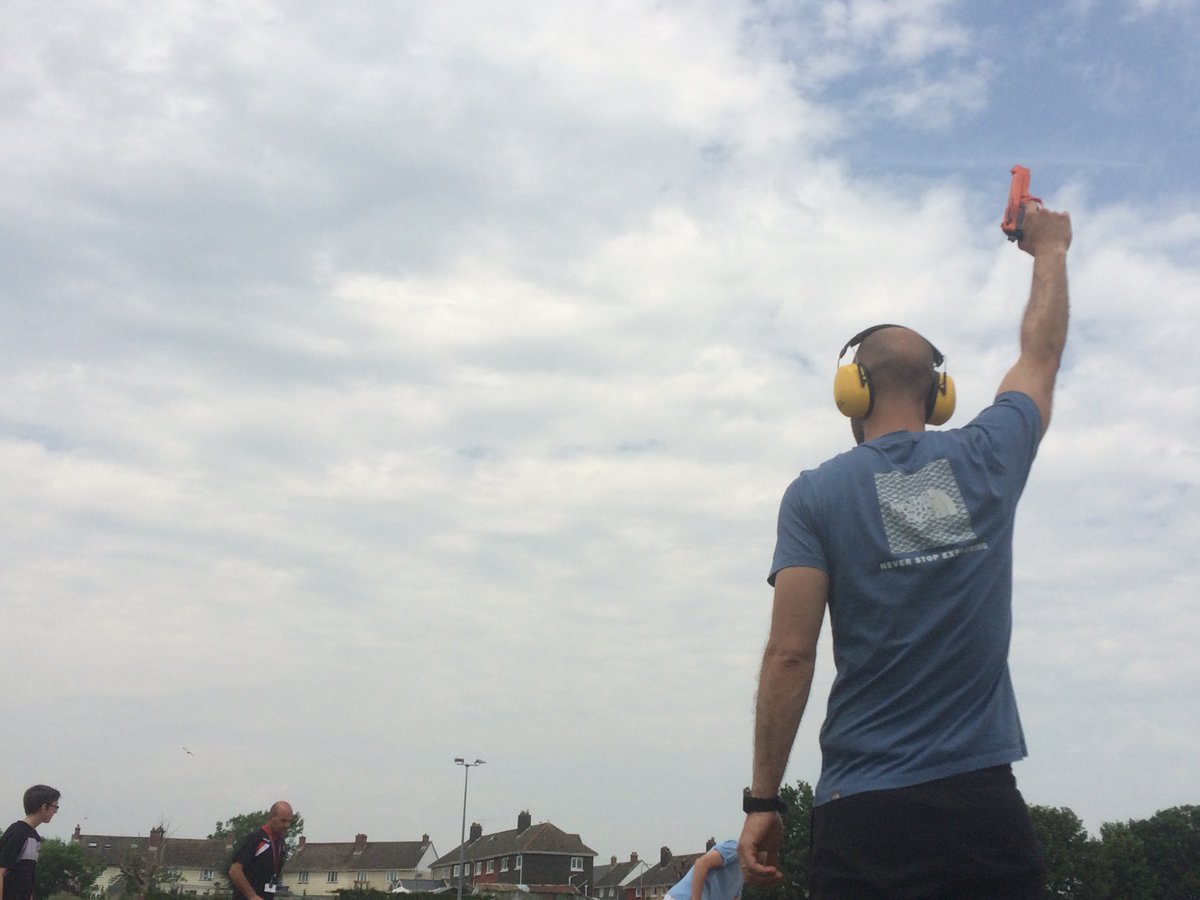 Dyfed Schools U14 & U16 NAS/UWT Cup Final - STP, Haverfordwest - Wednesday 21 June Results / Canlyniadau
Full Results / Canlyniadau Llawn
NAS/UWT Final Results provided by STP school.
Congratulations to all those who participated in the final and good luck to the teams who go forward to the National Final in Brecon in a few weeks. We'll see you there!
Llongyfarchiadau i bawb wnaeth cymryd rhan yn y ffeinal a phob lwc i'r timoedd sydd yn camu mlaen i Ysgolion Cymru yn Aberhonddu mewn rhai wythnosau, welwn ni chi yno!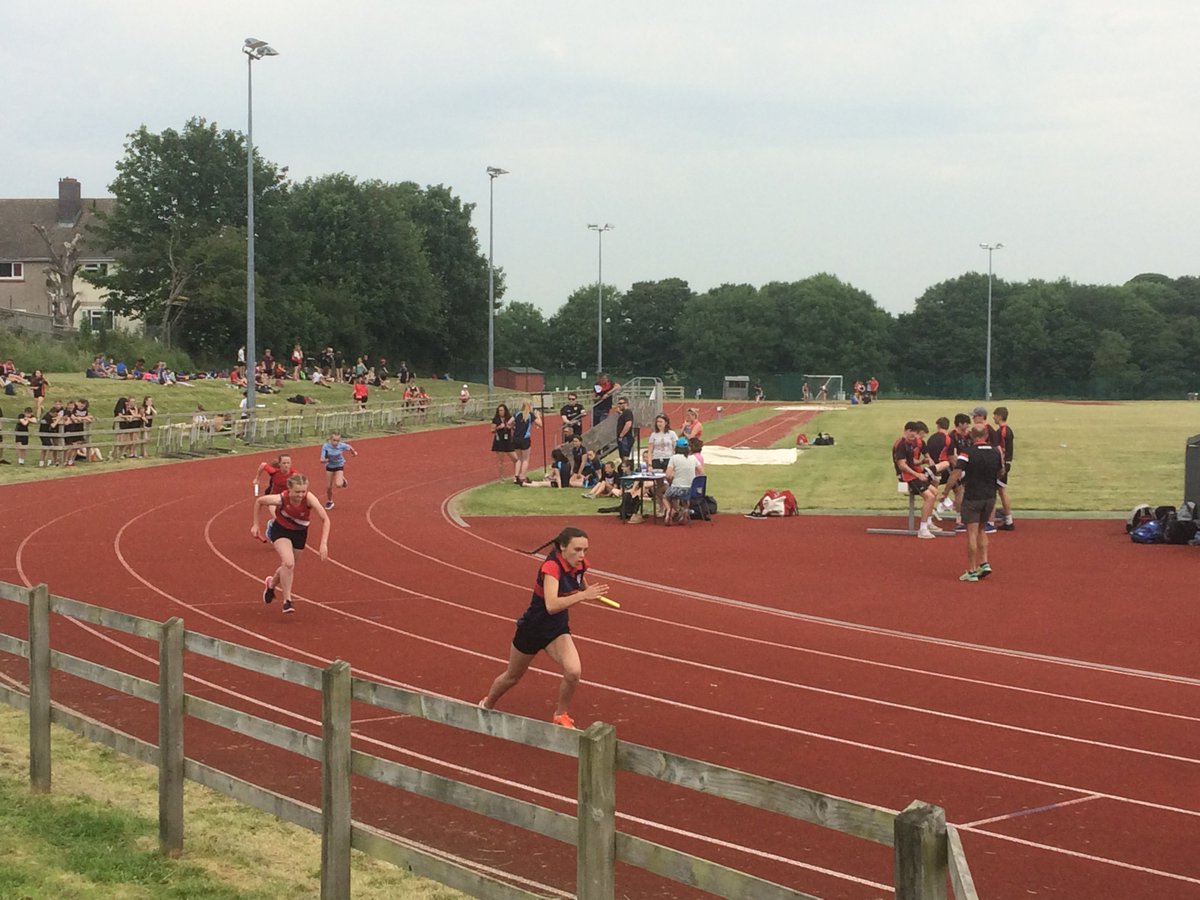 All photos in this report was taken by the Harriers press officer Nathan Jones @nathanjones1995, who provided live online coverage and images as it happened in Haverfordwest during the day for followers on our Twitter and Facebook Pages.
Take a look at more photos and catch up on the action from the day's events:
https://twitter.com/CarmsHarriers