The second West Wales Regional Endurance Day took place at Swansea University's facilities on Saturday last, 16th December, following the opening day earlier this winter back in October at Carmarthen Leisure Centre.
Similar to last year, these endurance days focuses on offering information to athletes, coaches and parents. The aim is to provide young athletes with tips about how they can become better all-round endurance athletes.
Welsh Athletics have produced various strength and conditioning exercises and warm up drills, which each of the regions in Wales are demonstrating so that there is cohesion between coaches and clubs in West, East, South and North Wales.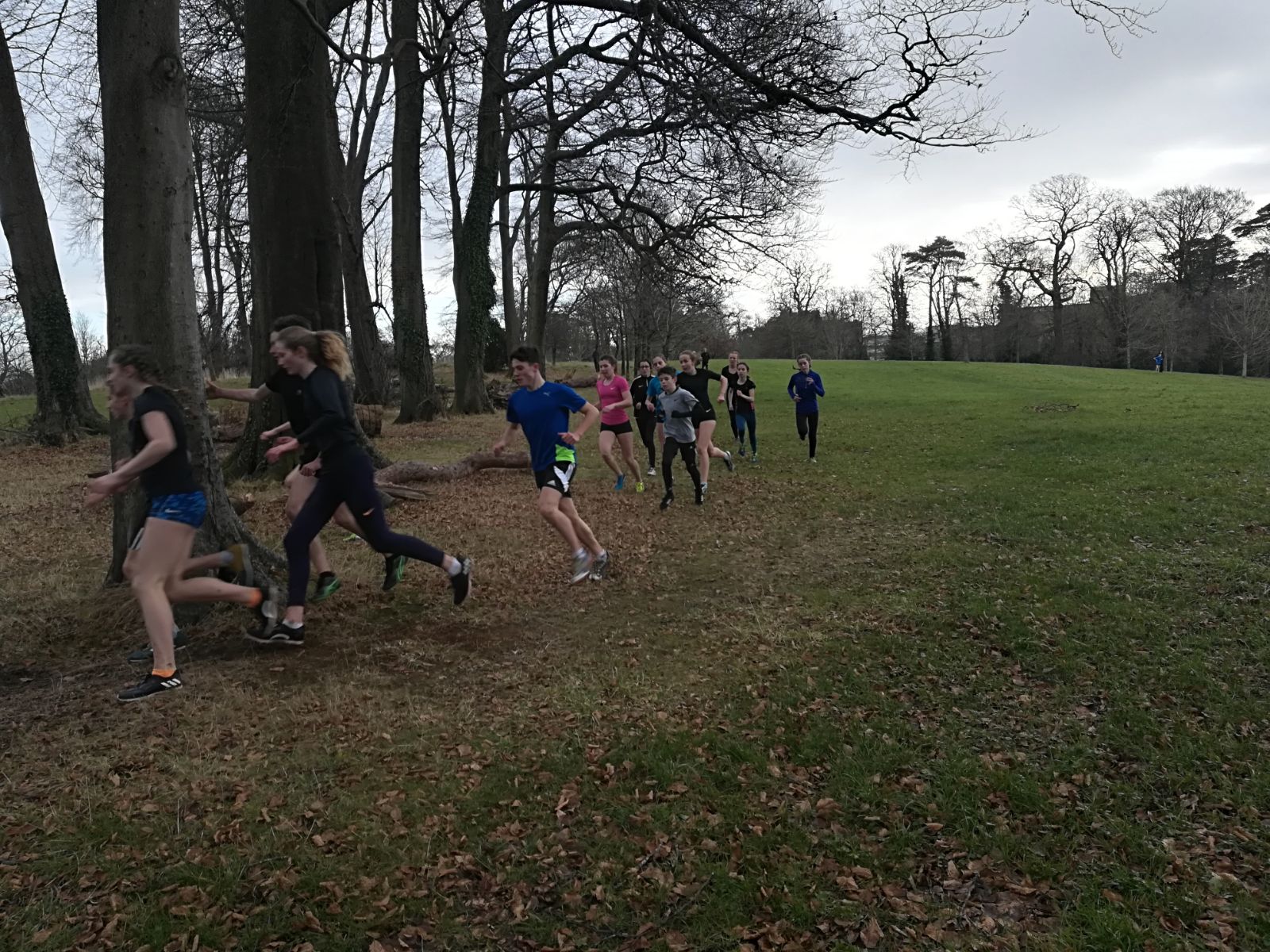 Almost 30 athletes from the Pembrokeshire Harriers, Carmarthen Harriers, Swansea Harriers, Llanelli AAC and Neath Harriers clubs attended organised by the regional co-ordinators Delyth Brown and Sharon Leech. In addition, they were joined by a number of coaches and parents from the clubs who also got the opportunity to develop the way they go ahead with coaching throughout the season in various distances.
During the first part on Saturday morning, athletes participated in a tough but rewarding training session over at the magnificent Singleton Park, Swansea where they concentrated on hill work.
After returning to the Swansea University Indoor Track for lunch, the youngsters were given an excellent presentation full of information on the topic of nutrition, presented by Sharon Leech.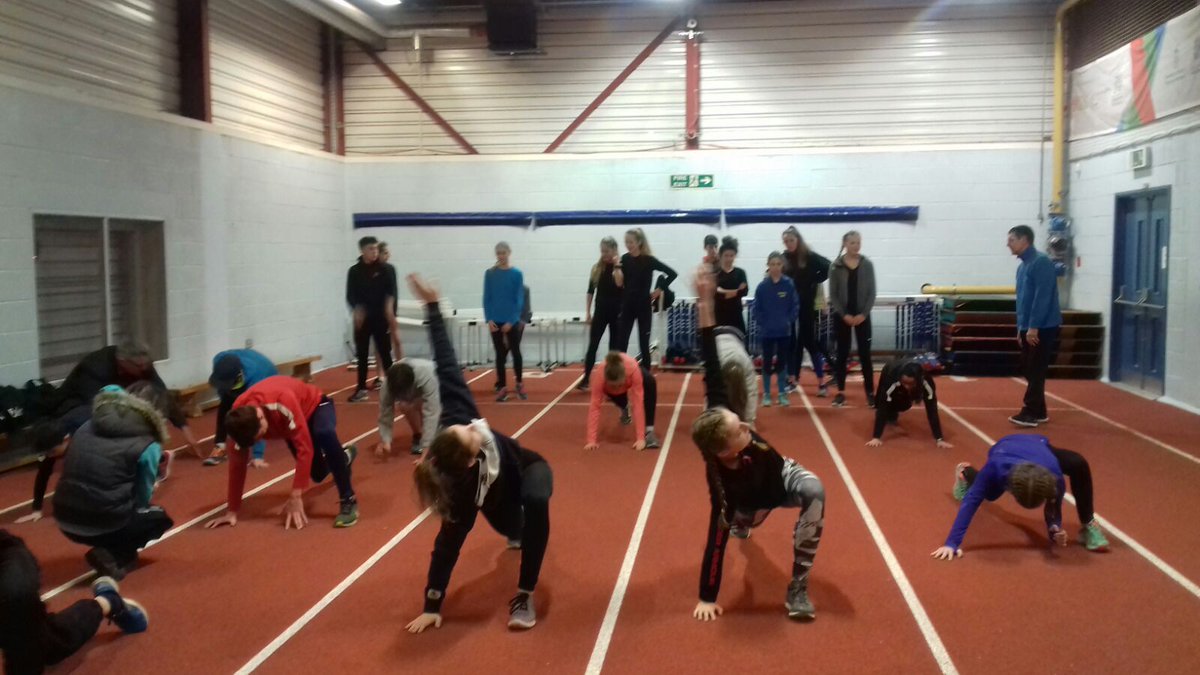 They moved from the outdoor to the indoors for the final part of the day's session where they undertook strength and conditioning exercise circuits.
Another West Wales Day opportunity will arise in the New Year (2018) when another endurance day will take place with venues and dates TBC.
Delyth Brown and Sharon Leech and others reported that Saturday saw another excellent turnout full of tips and new information. In addition, athletes are continuing to work up the ladder and making good progress. Thanks as usual go to the extra coaches and parents who all supported the day in one way or another.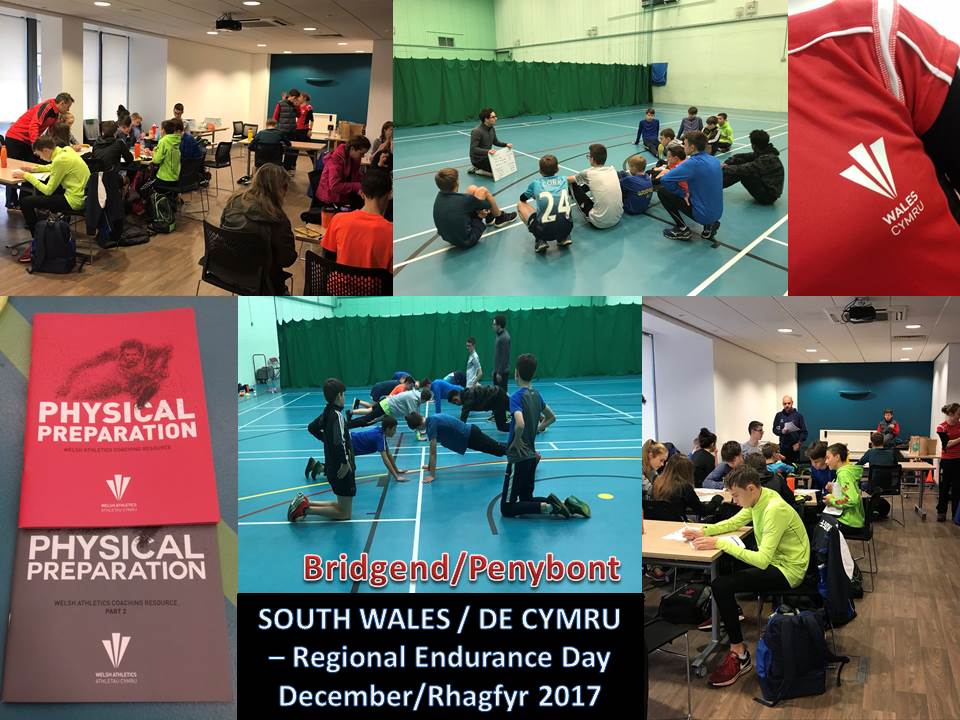 During the same weekend, on Sunday 17th December at Bridgend, the South Wales Regional Endurance Day also took place between the Bridgend AC track and Bridgend Leisure Centre.